Occupation

Poet




Children

Eloisa James




Role

Poet





Name

Robert Bly




Genre

American poetry


Parents

Jacob Bly, Alice Bly







Born

Robert Elwood Bly December 23, 1926 (age 88)Lac qui Parle County, Minnesota, USA (

1926-12-23

)


Literary movement

Deep Image poetry, Mythopoetic Men's Movement




Notable works

Iron John: A Book About Men, Silence in the Snowy Fields, The Light Around the Body


Spouse

Ruth Counsell Bly (m. 1980), Carol Bly (m. 1955–1979)


Influenced by

Rumi, Rainer Maria Rilke, W. B. Yeats


Books

Iron John: A Book About Men, The Sibling Society, A little book on the human sh, The Light Around the Body, Silence in the snowy fields




Similar People

Marion Woodman, Coleman Barks, William Stafford, Eloisa James, Carol Bly
Robert bly poetry reading the untempered soul 2007
Robert Bly (born December 23, 1926) is an American poet, essayist, activist, and leader of the mythopoetic men's movement. His most commercially successful book to date was Iron John: A Book About Men (1990), a key text of the mythopoetic men's movement, which spent 62 weeks on The New York Times Best Seller list. He won the 1968 National Book Award for Poetry for his book The Light Around the Body.
Contents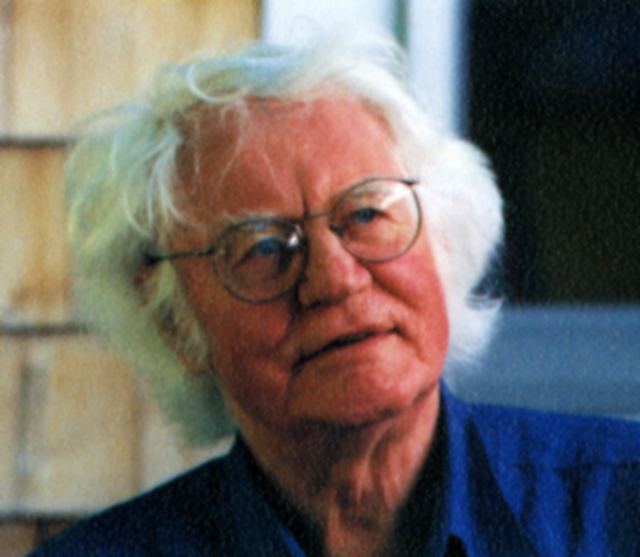 Robert bly poetry reading grow your wings on the way down 2004
Life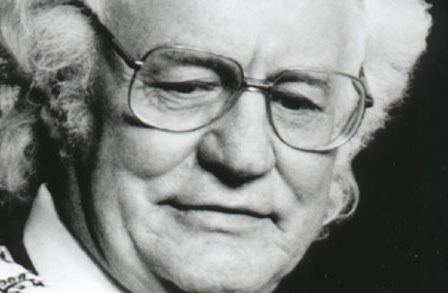 Bly was born in Lac qui Parle County, Minnesota, to Jacob and Alice Bly, who were of Norwegian ancestry. Following graduation from high school in 1944, he enlisted in the United States Navy, serving two years. After one year at St. Olaf College in Minnesota, he transferred to Harvard University, joining the later famous group of writers who were undergraduates at that time, including Donald Hall, Will Morgan, Adrienne Rich, Kenneth Koch, Frank O'Hara, John Ashbery, Harold Brodkey, George Plimpton and John Hawkes. He graduated in 1950 and spent the next few years in New York.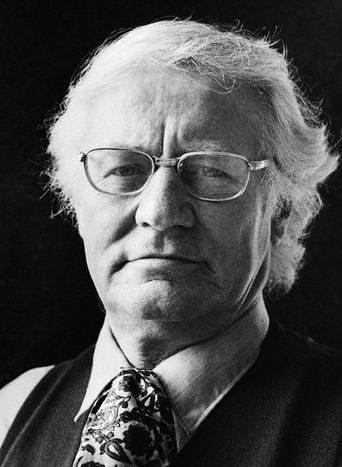 Beginning in 1954, Bly spent two years at the University of Iowa at the Iowa Writers Workshop, completing a master's degree in fine arts, along with W. D. Snodgrass, Donald Justice, and others. In 1956, he received a Fulbright Grant to travel to Norway and translate Norwegian poetry into English. While there, he found not only his relatives, but became acquainted with the work of a number of major poets whose work was barely known in the United States, among them Pablo Neruda, Cesar Vallejo, Antonio Machado, Gunnar Ekelof, Georg Trakl, Rumi, Hafez, Kabir, Mirabai, and Harry Martinson. Bly determined then to start a literary magazine for poetry translation in the United States. The Fifties, The Sixties, and The Seventies introduced many of these poets to the writers of his generation. He also published essays on American poets.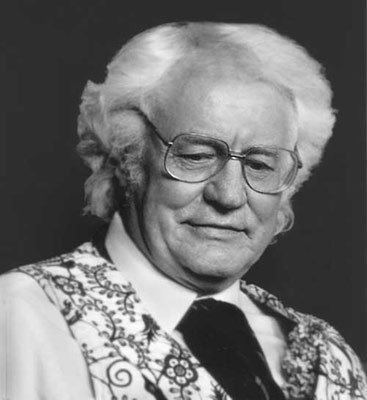 During this time, Bly lived on a farm in Minnesota, with his wife and children. His first marriage was to award-winning short story novelist Carol Bly. They had four children, including Mary Bly —a best-selling novelist and Literature Professor at Fordham University as of 2011— and they divorced in 1979. Since 1980 Bly has been married to the former Ruth Counsell; by that marriage he had a stepdaughter and stepson, although the stepson died in a pedestrian–train incident.
Career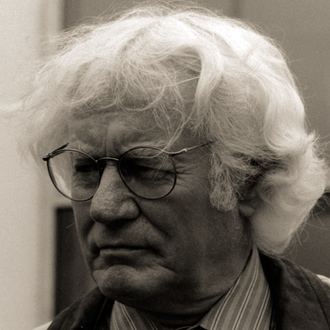 Bly's early collection of poems, Silence in the Snowy Fields, was published in 1962, and its plain, imagistic style had considerable influence on American verse of the next two decades. The following year, he published "A Wrong Turning in American Poetry", an essay in which he argued that the vast majority of American poetry from 1917 to 1963 was lacking in soul and "inwardness" as a result of a focus on impersonality and an objectifying, intellectual view of the world that Bly believed was instigated by the Modernists and formed the aesthetic of most post-World War II American poetry. He criticized the influence of American-born Modernists like Eliot, Pound, Marianne Moore, and William Carlos Williams and argued that American poetry needed to model itself on the more inward-looking work of European and South American poets like Pablo Neruda, César Vallejo, Juan Ramón Jiménez, Antonio Machado, and Rainer Maria Rilke.
In 1966, Bly co-founded American Writers Against the Vietnam War and went on to lead much of the opposition to that war among writers. In 1968, he signed the "Writers and Editors War Tax Protest" pledge, vowing to refuse tax payments in protest against the war. In his speech accepting the National Book Award for The Light Around the Body, he announced that he would be contributing the $1000 prize to draft resistance organizations. During the sixties he was of great help to the Bengali Hungryalist poets who faced anti-establishment trial at Kolkata, India. Bly became one of the most important of American protest poets during the Vietnam War; his 1970 poem "The Teeth Mother Naked At Last," later collected in his collection Sleepers Joining Hands (1973) is a major contribution to this poetry. During the 1970s, he published eleven books of poetry, essays, and translations, celebrating the power of myth, Indian ecstatic poetry, meditation, and storytelling. During the 1980s he published Loving a Woman in Two Worlds, The Wingéd Life: Selected Poems and Prose of Thoreau, The Man in the Black Coat Turns, and A Little Book on the Human Shadow.
In 1975, he organized the first annual Great Mother Conference. Throughout the ten-day event, poetry, music, and dance were utilized to examine human consciousness. The conference has been held annually through 2015 in Nobleboro Maine. In the beginning one of its major themes was the goddess or "Great Mother" as she has been known throughout human history. Much of Bly's 1973 book of poems "Sleepers Joining Hands" is concerned with this theme. In the context of the Vietnam War, a focus on the divine feminine was seen as urgent and necessary. Since that time, the Conference has expanded to consider a wide variety of poetic, mythological, and fairy tale traditions. In the '80s and '90s there was much discussion among the conference community about the changes contemporary men were (and are) going through; "the New Father" was then added to the Conference title, in recognition of this and in order to keep the Conference as inclusive as possible.
Perhaps his most famous work is Iron John: A Book About Men (1990), an international bestseller which has been translated into many languages and is credited with starting the Mythopoetic men's movement in the United States. Bly frequently conducts workshops for men with James Hillman, Michael J. Meade, and others, as well as workshops for men and women with Marion Woodman. He maintains a friendly correspondence with Clarissa Pinkola Estés, author of Women Who Run With the Wolves. Bly wrote The Maiden King: The Reunion of Masculine and Feminine with Marion Woodman.
Bly was the University of Minnesota Library's 2002 Distinguished Writer. He received the McKnight Foundation's Distinguished Artist Award in 2000, and the Maurice English Poetry Award in 2002. He has published more than 40 collections of poetry, edited many others, and published translations of poetry and prose from such languages as Swedish, Norwegian, German, Spanish, Persian and Urdu. His book The Night Abraham Called to the Stars was nominated for a Minnesota Book Award. He also edited the prestigious Best American Poetry 1999 (Scribners).
In 2006 the University of Minnesota purchased Bly's archive, which contained more than 80,000 pages of handwritten manuscripts; a journal spanning nearly 50 years; notebooks of his "morning poems"; drafts of translations; hundreds of audio and videotapes, and correspondence with many writers such as James Wright, Donald Hall and James Dickey. The archive is housed at Elmer L. Andersen Library on the University of Minnesota campus. The university paid $775,000 from school funds and private donors.
In February 2008, Bly was named Minnesota's first poet laureate. In that year he also contributed a poem and an Afterword to From the Other World: Poems in Memory of James Wright. In February 2013, he was awarded the Robert Frost Medal, a lifetime achievement recognition given by the Poetry Society of America.
Thought and the Men's Movement
Much of Bly's writing focuses on what he saw as the particularly troubled situation in which many males find themselves today. He understood this to be a result of, among other things, the decline of traditional fathering which left young boys unguided through the stages of life leading to maturity. He claimed that in contrast with women who are better informed by their bodies (notably by the beginning and end of their menstrual cycle), men need to be actively guided out of boyhood and into manhood by their elders. Pre-modern cultures had elaborate myths, often enacted as rites of passage, as well as "men's societies" where older men would teach young boys about these gender-specific issues. As modern fathers have become increasingly absent, this knowledge is no longer being passed down the generations, resulting in what he referred to as a Sibling Society. The "Absence of the Father" is a recurrent theme in Bly's work and many of the phenomena of depression, juvenile delinquency and lack of leadership in business and politics are linked to it.
Bly therefore sees today's men as half-adults, trapped between boyhood and maturity, in a state where they find it hard to become responsible in their work as well as leaders in their communities. Eventually they might become weak or absent fathers themselves which will lead this behaviour to be passed down to their children. In his book The Sibling Society (1997), Bly argues that a society formed of such men is inherently problematic as it lacks creativity and a deep sense of empathy. The image of half-adults is further reinforced by popular culture which often portrays fathers as naive, overweight and almost always emotionally co-dependent. Historically this represents a recent shift from a traditional patriarchal model and Bly believes that women rushed to fill the gap that was formed through the various youth movements during the 1960s, enhancing men's emotional capacities and helping them to connect with women's age-old pain of repression. It has however also led to the creation of "soft males" which lacked the outwardly directed strength to revitalize the community with assertiveness and a certain warrior strength.
In Bly's view, a potential solution lies in the rediscovery of the meanings hidden in traditional myths and fairytales as well as works of poetry. He researched and collected myths that concern male maturity, often originating from the Grimms' Fairy Tales and published them in various books, Iron John being the best known example. In contrast to the continual pursuit of higher achievements, that is constantly taught to young men today, the theme of spiritual descent (often being referred to by its Greek term κατάβασις) which is to be found in many of these myths, is presented as a necessary step for coming in contact with the deeper aspects of the masculine self and achieving its full potential. This is often presented as hero, often during the middle of his quest, going underground to pass a period of solitude and sorrow in semi-bestial mode. Bly notices that a cultural space existed in most traditional societies for such a period in a man's life, in the absence of which, many men today go into a depression and alcoholism as they subconsciously try to emulate this innate ritual.
Bly was influenced by the Swiss psychiatrist Carl Jung who developed the theory of archetypes, the discrete structures of the Psyche which emerge as images in both art and myths. The Powerful King, the Evil Witch and the Beautiful Maiden are, according to Jung, imprints of the collective unconscious and Bly wrote extensively about their meaning and relations to modern life. As an example and in accordance with Jung, he considered the Witch to be that part of the male psyche upon which the negative and destructive side of a woman is imprinted and which first developed during infancy to store the imperfections of one's own mother. As a consequence, the Witch's symbols are essentially inverted motherly symbols, where the loving act of cooking is transformed into the brewing of evil potions and knitting clothes takes the form of spider's web. The feeding process is also reversed, with the child now in danger of being eaten to feed the body of the Witch rather than being fed by the mother's own body. In that respect, the Witch is a mark of arrested development on the part of the man as it guards against feminine realities that his psyche is not yet able to incorporate fully. Fairy tales according to this interpretation mostly describe internal battles played out externally, where the hero saves his future bride by killing a witch, as in "The Drummer" (Grimms tale 193). This particular concept is expanded in Bly's 1989 talk "The Human Shadow" and the book it presented.
References
Robert Bly Wikipedia
(Text) CC BY-SA