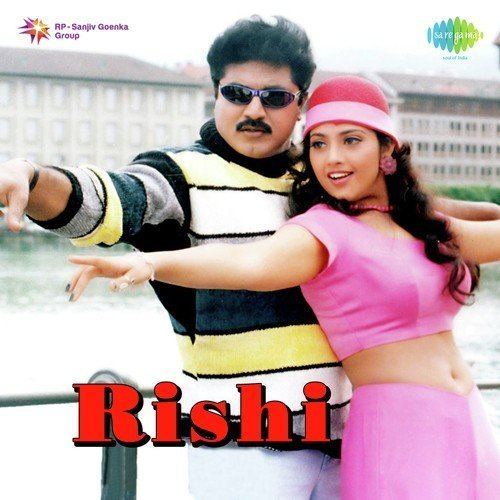 Rishi (Sarathkumar) is a professional thief working for Satya (Arun Pandiyan). On one of his missions, he happens to watch a minister (Devan) kill a television reporter who is about to expose him. Rishi takes off with a floppy the reporter hands to him before dying and the minister, naturally, wants it back. Things get confusing because of Velu (Sarathkumar), who looks like Rishi and gets into trouble. Meanwhile, Rishi turns over a new leaf when one of his tasks ends up in a singer Nandhini (Sangavi) being blinded. He starts taking care of her but Sathya is unwilling to let him go.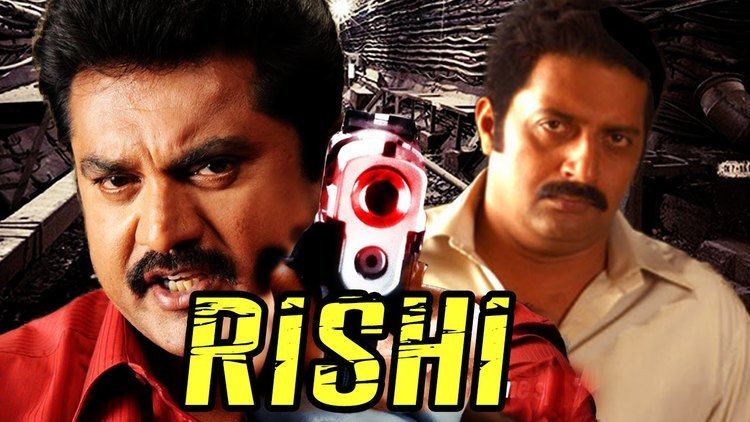 Rishi is suave, tough, a killer and the right hand of Sathya (Arun Pandian) the kingpin of the underworld. Velu is simple-minded, takes life easy and works for a moneylender. The 'Seth' lends money for buying cars, and Velu with friend Cheenu (Ramesh Khanna) persuades errant customers to either repay the dues or part with their cars. Complications arise when the paths of the duo cross, for Rishi and Velu are look-alikes.Only Indu (Meena) seems to have some family to speak of. The narration moves smoothly forward, Rishi and Velu leading their own lives. Then their paths cross, one is mistaken for the other,complications arise, the underworld gunning for Velu, while Velu's girlfriend Indu (Meena) seeing Rishi with Nandini (Sanghavi), berates Velu for his duplicity.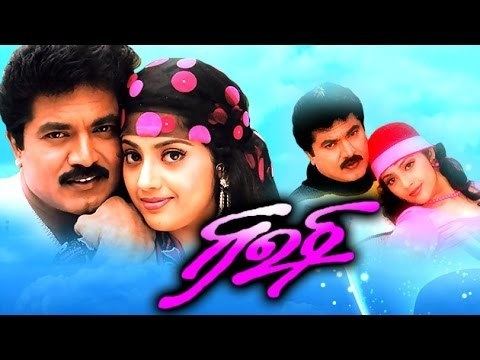 Investigative journalist Hema gets hold of an incriminating floppy that would have sent Minister Devaraj (Devan) to the docks. She is shot dead, but prior to that she had handed the floppy to Rishi who happened to be around on one of his missions. But Rishi, for no convincing reason, neither bothers about the floppy nor about the murder. On another of his missions,nightclub dancer Nandini (Sanghavi) loses her eyesight in the shoot out. Rishi saves her life, finances for her eye operation, and turns her protector, knowing fully well that she could identify him and the rest of the gang. He even parts ways with mentor Sathya on the issue.
Velu meanwhile falls for sales girl Indu (Meena). Velu is puzzled when attacked by a gang who demand the floppy from him. And when Indu accuses him of having an affair with a girl she sees him in the hospital with, Velu visits the hospital and encounters Rishi. The duo strikes a good rapport. The pieces of the puzzle fall in place. Devaraj realizing that his ministerial position is shaky, kidnaps Nandini, and blackmails Rishi to kill the chief minister. But it is Velu who goes in his place. The scene where he tries to warn the security personnel about the assassination attempt, only to find that they too are part of the conspiracy, is taken straight from a Hollywood film. The movie ends rather abruptly, with Velu being shot and the C.M.'s (S.S.Rajendran) life being saved.
Sarath Kumar as Velu and Rishi (Dual Role)
Meena as Indu
Prakash Raj as Policeman
Sanghavi as Nandhini
Arun Pandian as Satyan
Devan as Minister Devaraj
S. Ve. Shekhar
Ramesh Khanna as Cheenu (Friend Of Velu)
S. S. Rajendran as Chief Minister
The film score and soundtrack were composed by Yuvan Shankar Raja, who teamed up with Sundar C. for the second time after Unakkaga Ellam Unakkaga. The soundtrack released in October 2000 and features 6 tracks overall with lyrics penned by Pazhani Bharathi, Pa. Vijay and producer Panju Arunachalam. The song "Vaa Vaa Poove Vaa" was a Huge Chartbuster.
The movie has a number of inspirations packed into a single film. The main story of the hired killer blinding a singer and attempting to reform while falling in love with her is copied from John Woo's Hong Kong movie, which was dubbed into English as The Killer. The execution of the gunfight sequence at the club and the song sequence, where Sarathkumar watches the blind Sangavi sing, are lifted directly from that movie, though without the trademark style of the original. Sarath Kumar even carries a toothpick between his teeth, Chow Yun Fat-style.
Apart from this there are a whole lot of individual sequences that have been copied from Hollywood movies. There is a car crash and a scene where Sarath lights up a car from Payback, a fight aboard a truck followed by a chase from Lethal Weapon 4, an assassination setup from Nick of Time and the famous bullet-dodging scene from The Matrix (here Sarathkumar dodges a wooden plank).