7.8

/

10

Alchetron

7.8

Rate This





Narrated by

Larry Pennell


First episode date

3 June 1961




Number of seasons

2




Number of episodes

76






Genre

Adventure




Theme music composer

Judith Pines




Final episode date

1 September 1963




Presented by

Larry Pennell





Created by

Harry Redmond, Jr./James Carl "Jim" Hall




Directed by

Leon BensonJack Herzberg




Starring

Larry PennellKen CurtisPaul Comi (1961–62)Shug Fisher (1962–63)


Cast

Ken Curtis, Larry Pennell, Shug Fisher, Paul Comi, Allison Hayes


Similar

The Aquanauts, Sea Hunt, The New Breed, Tombstone Territory, Men into Space
Ripcord tv show promo film the skydiver unreleased pilot 1961
Ripcord is an American syndicated television series that ran for a total of 76 episodes from 1961 to 1963 about the exploits of a skydiving operation of its namesake.
Contents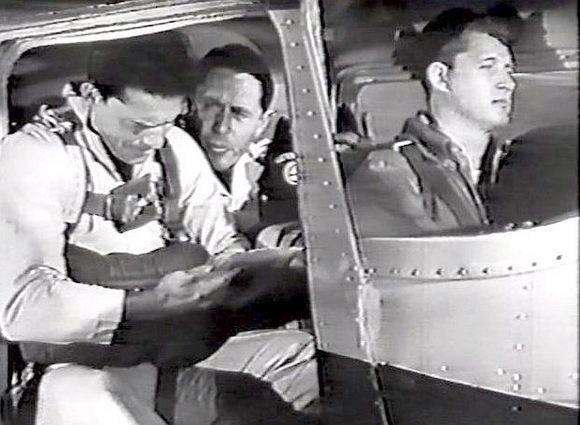 Ripcord tv show accident 1962
Overview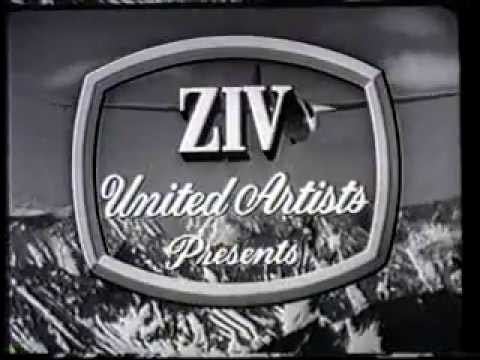 The premise was a variety of adventures surrounding the then-new, thrilling sport of skydiving. The two men and their private Cessna airplane were placed in unusual situations where their special skills and abilities were needed. This led them on exciting weekly adventures from chasing dangerous criminals to performing difficult and daring, if occasionally absurd, rescues.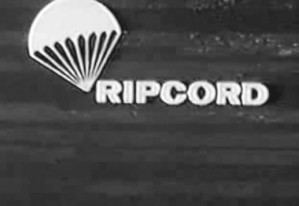 This series starred Larry Pennell as the handsome, headstrong, youthful, colorful, audacious and brave skydiver Ted McKeever, with Ken Curtis as his inseparable level-headed older mentor and partner Jim Buckley. Airlplane pilot Chuck Lambert, played by Paul Comi, was replaced midway through the first season by Charlie Kern, portrayed by fellow Sons of the Pioneers bandmate Shug Fisher.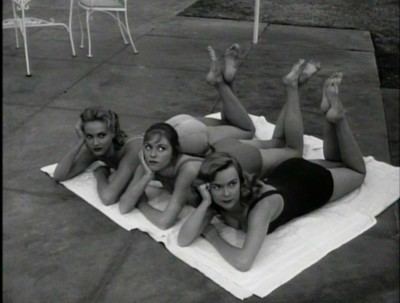 Guest stars included Richard Arlen, Harry Carey, Jr., Pat Conway, Richard Eastham, Lang Jeffries, Dayton Lummis, Tyler McVey, Denver Pyle, Lurene Tuttle, Paul Fix, Dick Sargent, Russell Johnson, Dawn Wells, Burt Reynolds, Biff Elliott, Alan Baxter, BarBara Luna, John Agar, Robert Clarke, Paul Birch, Carol Ohmart, Michael Pataki, Philip Ober, Vinton Hayworth, Lane Bradford, Kenneth Tobey, Bernie Kopell, Tim Matheson, Tracy Olsen, John Considine, Walter Mathews, Page Slattery, Robert Sampson, Kathie Browne, Harry Townes, Arthur Franz, Gerald Mohr, Lee Van Cleef, William Conrad, Russ Conway, Richard Simmons, Robert F. Simon, Allison Hayes, Dyan Cannon and the then little known James Coburn.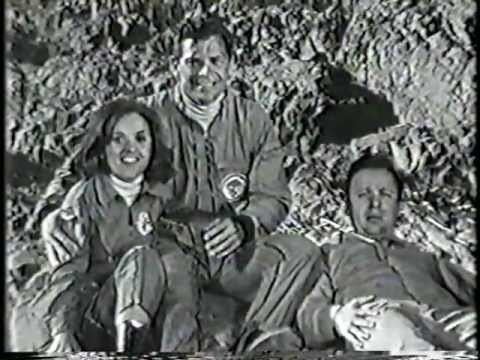 The stuntmen performing the actual skydiving were Bob Fleming, an airline pilot, and Joe Mangione, both from Brooklyn, New York. Fleming also doubled as the pilot at the controls when not involved in the scene.
Cameramen included Tom Ryan, whose previous experience included early parachute development, testing and design. Ryan was a pioneer in capturing closeup movies of free-falling skydivers.
In 1962, the filming of this series involved the transfer of a stuntman between two planes, which was being filmed from a third one. Due to the air turbulence, the two planes of the transfer touched and both subsequently crashed. The pilots of both planes and the stuntman were all able to parachute to safety. Later, the dramatic footage from this event was subsequently used in two Ripcord episodes.
This show sponsored a popular Ripcord tie-in toy, consisting of a large plastic parachute with a plastic skydiver figure attached to it, which could be thrown in the air and would float down to the ground, just like a real parachute. It was a big toy seller. At the end of every episode, Larry Pennell as Ted McKeever, along with Ken Curtis as Jim Buckley, delivered a brief comment, addressing to viewers the importance of sport parachuting safety. Some of the Ripcord episodes can be found on YouTube and Veoh.com.
Syndication outside the US
Ripcord aired in Brazil in the 1960s under its original title at the same time as in the United States. Ripcord aired in the UK on Independent Television also in the 1960s under its original title with the last episode airing on Tuesday, September 17, 1963.
DVD Release
On July 23, 2013, TGG Direct released both seasons of Ripcord on DVD in Region 1 for the very first time ever.
References
Ripcord (TV series) Wikipedia
(Text) CC BY-SA