Position:

Running back




Name

Ricky Williams




Height

1.78 m




Weight:

230 lb (104 kg)




Spouse

Kristin Barnes (m. 2009)




Rushing yards:

10,009







Date of birth:

(1977-05-21) May 21, 1977 (age 38)




NFL draft:

1999 / Round: 1 / Pick: 5




Role

American football running back




Education

Patrick Henry High School, University of Texas at Austin




Children

Prince Williams, Elijah Williams, Marley Williams, Kekoa Williams, Asha Williams




Awards

Heisman Trophy, Best College Football Player ESPY Award




Similar People

Ronnie Brown, Vince Young, Earl Campbell, Ron Dayne, Edgerrin James




Profiles




Twitter




Place of birth:

San Diego, California



Ricky williams is back in texas coaching college football
Errick Lynne "Ricky" Williams Jr. (born May 21, 1977) is a retired American football running back who played twelve seasons in the National Football League (NFL) and one season in the Canadian Football League (CFL). He played college football for the University of Texas, where he was a two-time All-American and won the Heisman Trophy. Williams was drafted by the New Orleans Saints fifth overall in the 1999 NFL Draft and spent three seasons with the team before he was traded to the Miami Dolphins in 2002. He played for the Dolphins for two seasons, and retired for the first time from football in 2004. Due to his suspension from the NFL in 2006, he played for the Toronto Argonauts that year. Williams re-joined the Dolphins in 2007 and played with them until 2010, and spent the 2011 season with the Baltimore Ravens. He was formerly an assistant football coach at the University of the Incarnate Word and is currently a football analyst for ESPN's Longhorn Network. In 2015, Williams was inducted into the College Football Hall of Fame.
Contents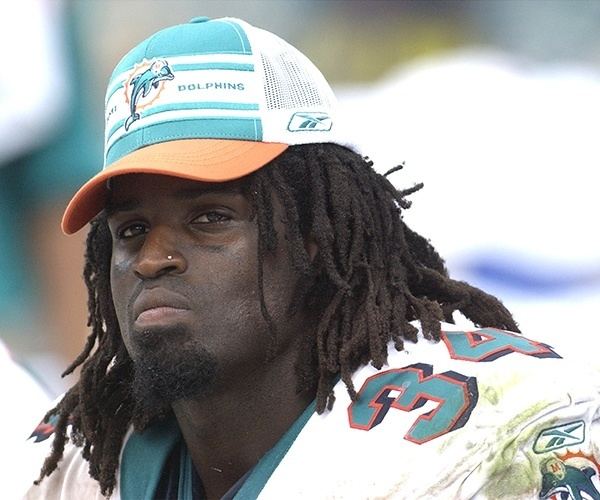 Nfl running back ricky williams
Early life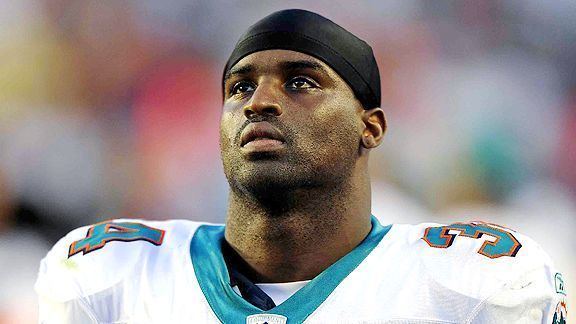 Williams was born (with his twin sister Cassandra) in San Diego, California, to 19-year-old Sandy Williams and her husband, 18-year-old Errick Williams. Growing up middle class, his parents divorced in 1983 and Williams, at the age of five, was taking care of his sisters by putting them to bed and even cooking for them. Perhaps due to his broken home and the fact that his father was gone at such an early age, Williams suffered from anger issues that eventually led his mother to send him to counseling. He also struggled academically, despite a test he took as a six-year-old which revealed that he had the intelligence of someone twice his age. Williams himself once said, "I was always very bright, but not necessarily a hard worker. I think I was in eighth grade when I became really focused as a student and started getting good grades." By high school Williams was an honor roll student and was named to the San Diego Union-Tribune All-Academic team.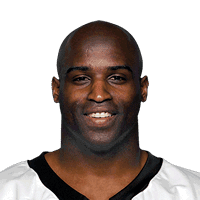 At San Diego's Patrick Henry High School, Williams primarily played baseball and football in addition to running track. Williams also wrestled, notably losing a match to future NCAA champion and three-time Super Bowl champion Stephen Neal.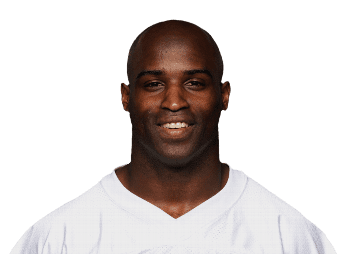 Entering high school at 5 feet 9 inches (1.75 m) and 155 pounds (70 kg), Williams added an additional 25 pounds (11 kg) of weight before his junior season. Due to his love of physical contact, Williams played outside linebacker and strong safety in addition to his primary position of running back. During his high school career, he rushed for a total of 4,129 yards and 55 touchdowns, and in his senior season he ran for 2,099 yards and 25 touchdowns, totals which earned him the San Diego Union-Tribune's 1994 Player of the Year award. Among his senior year performances were a 200-yard effort in a loss to Helix High School, a 248-yard (on 24 carries) and three touchdown game in a 26–3 win at Chula Vista, a 215-yard (21 carries) and two touchdown showing in a 13–3 win against Mira Mesa, a 143-yard (18 carries) and two touchdown game in a 28–10 victory over Point Loma, and a 129-yard (24 carries) and one touchdown game against top-ranked Morse which included Williams totaling 47 of the 69 yards Patrick Henry accumulated during the game-winning drive in a 20–17 upset. Two weeks after the win over Morse, Patrick Henry clinched its first Eastern League title in 11 years with a 21–12 win against San Diego High School; Williams appeared to be on his way to a record-setting performance with 115 yards and two touchdowns in the first quarter of the game but suffered a leg injury on the third play of the second quarter. After being helped off the field he reentered the game and attempted one more carry but had to be carried off the field again, finished for the day. Following two weeks of rest, Williams was able to suit up in the first round of the CIF-San Diego Section Division 1 playoffs against San Dieguito and, playing through pain from the leg injury, post 94 yards on 25 carries in a 15–14 win. In the second round Williams ran for 110 yards in a 21–17 victory over Rancho Buena Vista, propelling Patrick Henry into the championship game at Jack Murphy Stadium for a rematch with Morse. However, in the title game Patrick Henry lost 13–0 and Williams would be held to a season-low 46 yards, with his team amassing just 62 yards of total offense.
College career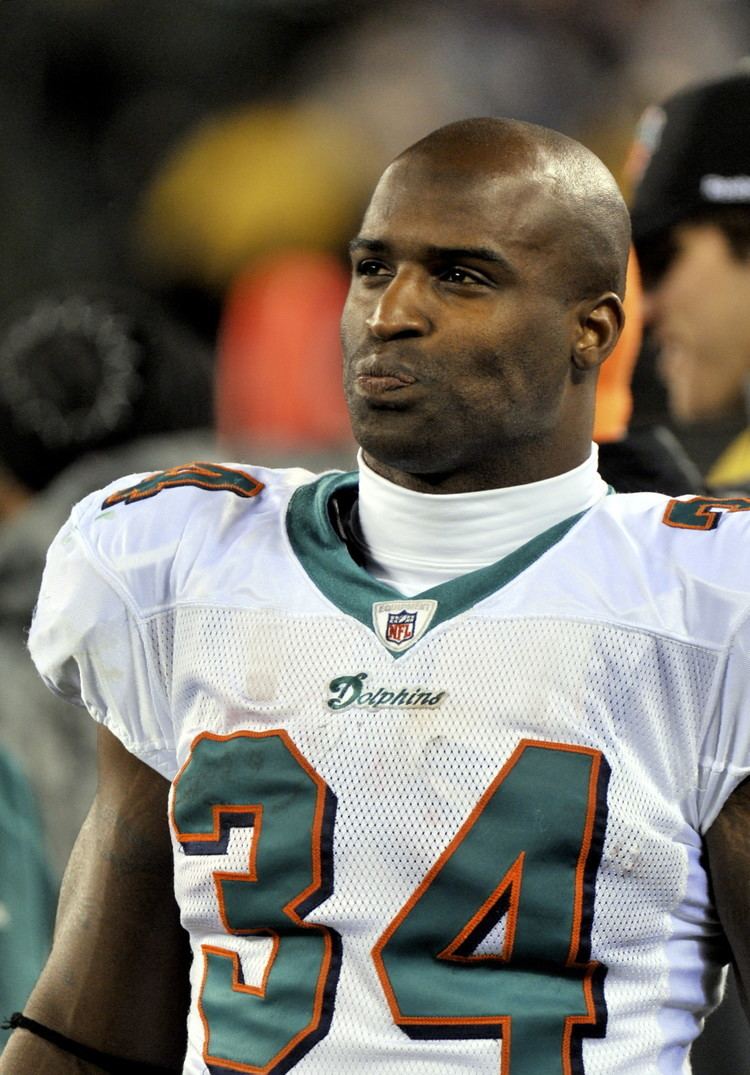 Williams accepted an athletic scholarship to attend the University of Texas, where he played for the Texas Longhorns football team from 1995 to 1998. Williams holds or shares 20 NCAA records, and became the NCAA Division I-A career rushing leader in 1998 with 6,279 yards (broken one year later by University of Wisconsin's Ron Dayne). Williams had a sensational senior season, highlighted by rushing for nine touchdowns and 385 yards in the season's first two games; rushing for 318 yards and six touchdowns against Rice; rushing for 350 yards and five touchdowns against Iowa State; and rushing for 150 yards against Nebraska's Black Shirt defense. He helped beat longtime rival Oklahoma rushing for 166 rushing yards and two scores.
Williams broke the NCAA career rushing record during the annual rivalry game held the day after Thanksgiving (this particular year fell on November 27, 1998) between Texas and Texas A&M. Needing only 11 yards to break Tony Dorsett's 22-year-old NCAA Division 1-A all-time rushing record (6,082), Williams approached the line of scrimmage with 1:13 left in the first quarter; taking the handoff, Williams spun through clearing blocks by left tackle Leonard Davis and left guard Roger Roesler. After surging past Texas A&M linebacker Warrick Holdman, Williams took advantage of a lead block by fullback Ricky Brown and then streaked down the left sideline. Williams then powered through a tackle attempt by Texas A&M safety Rich Coady at the A&M 12. He then took advantage of a block by wide receiver Wane McGarrity, barging past cornerback Jason Webster's tackle at the goal line.
The game was briefly stopped while Williams received the game ball and was honored by a group of dignitaries including Dorsett. Williams's record-breaking run gave Texas a 10–0 lead in its eventual 26–24 upset of #6 Texas A&M. He finished the game racking up 259 yards on a career-high 44 carries. He broke the NCAA Division I-A career rushing touchdowns and career scoring records in 1998 with 73 and 452 respectively (topped one year later by Miami University's Travis Prentice), and rushed for 200 or more yards in twelve different games (an NCAA record he shares with Dayne and USC's Marcus Allen). Williams won the 64th Heisman Trophy, becoming the second Texas Longhorn to win this honor, joining Earl Campbell.
Williams was sometimes known as the "Texas Tornado".
Statistics
Note that table includes Williams' performances in bowl games, which prior to 2002 were not included in official NCAA career statistics.
Minor league baseball
Williams was drafted in the eighth round of the 1995 MLB June amateur draft out of high school by the Philadelphia Phillies. During his collegiate career, he played four seasons in the Phillies farm system, never playing beyond Class A. An outfielder, Williams played in 170 games and finished his career with a .211 batting average, 4 home runs, and 46 stolen bases. During his third year, he was teammates with Phillies eventual starting shortstop Jimmy Rollins, who declared Williams the fastest man he'd ever seen. Williams was selected in the 1998 Rule 5 draft by the Montreal Expos, who then traded his rights to the Texas Rangers. However, he opted for a full-time NFL career.
New Orleans Saints
Williams was selected in the first round as the fifth pick of the 1999 NFL Draft by the New Orleans Saints. Head coach Mike Ditka traded all of the Saints' remaining 1999 draft picks (the second round pick had already been traded to the Rams to get Eddie Kennison) to the Washington Redskins to get Williams, as well as first- and third-round picks the following year. This was the first time one player was the only draft pick of an NFL team.
Williams and Ditka posed for the cover of ESPN The Magazine as a bride and a groom with the heading "For Better or for Worse." Master P's (a.k.a. Percy Miller's) organization "No Limit Sports" negotiated his contract, which was largely incentive-laden; he received an $8M-plus signing bonus with salary incentives potentially worth from $11 million to $68 million should he hit all of his incentives, with most of them requiring higher than top-level production to attain. The contract was criticized by legions of people, both sports agents and writers, who realized that Williams's position entitled him to much more in guaranteed money. Williams later fired "No Limit Sports" and made Leigh Steinberg his agent. Ditka was later fired for the team's poor performance.
Williams spent three seasons (1999–2001) with the Saints. He was moderately successful there, with two 1,000-yard seasons in 2000 and 2001. In 2000, he rushed for exactly 1,000 yards and scored nine total touchdowns in 10 games. He missed the team's last six regular season games and first playoff game due to an injury suffered in a game against the Panthers. The Saints finished the 2000 regular season with a 10–6 record and won the franchise's first ever playoff game against the St. Louis Rams. Williams's most successful statistical season with the team came the next year in 2001, when he rushed for 1,245 yards, 8th in the NFL. He also caught 60 passes for 511 yards. It would be his last season with the Saints.
First stint
Williams was traded to the Miami Dolphins on March 8, 2002 for four draft picks, including two first-round picks. In 2002, his first season with the Dolphins, he was the NFL's leading rusher with 1,853 yards, a First-team All-Pro and a Pro Bowler.
Williams was noted for his dreadlocks hair style, but he shaved them off during a trip to Australia. His shyness made Williams appear somewhat of an odd ball. "Ricky's just a different guy", former Saints receiver Joe Horn explained. "People he wanted to deal with, he did. And people he wanted to have nothing to do with, he didn't. No one could understand that. I don't think guys in the locker room could grasp that he wanted to be to himself – you know, quiet. If you didn't understand him and didn't know what he was about, it always kept people in suspense." Besides keeping to himself, Williams was known for conducting post-game interviews with his helmet on (complete with tinted visor) and avoiding eye contact. Williams was later diagnosed with clinical depression and social anxiety disorder.
Early retirement from football
It was announced on May 14, 2004 that he tested positive for marijuana in December 2003 and faced a $650,000 fine and a four-game suspension for violating the NFL's substance-abuse policy. He previously tested positive for marijuana shortly after he joined the Dolphins. Shortly before training camp was to begin in July 2004, Williams publicly disclosed his intent to retire from professional football.
Rumored to have failed a third drug test before announcing his retirement, Williams made his retirement official on August 2, 2004. Williams was ineligible to play for the 2004 season, and studied Ayurveda, the ancient Indian system of holistic medicine, at the California College of Ayurveda that autumn in Grass Valley, California. The Dolphins finished the 2004 season with a 4–12 record.
Williams maintains that he does not regret the retirement decision. He thinks that it was the "most positive thing" he has ever done in his life, allowing him time to find himself.
Return to football
Williams officially returned to the Dolphins on July 24, 2005, paid back a percentage of his signing bonus and completed his four-game suspension for a failed drug test. At his return press conference, Williams expressed his apologies for leaving the team two days before the start of training camp, which had contributed to the Dolphins' having their worst season in years, only winning four games in the 2004 season. Williams finished with six touchdowns and a 4.4 yards per carry average on 168 carries and 743 yards during 2005. While he shared time with Ronnie Brown, he did run for 172 yards in Week 16, and 108 yards in the Week 17.
On February 20, 2006, the National Football League announced that Williams had violated the NFL drug policy for the fourth time. His mother reportedly said she did not think it was another marijuana violation, and that he may have been in India when he was supposed to be tested. On April 25, 2006, Williams was suspended for the entire 2006 season. It has been suggested that the substance may have been an herb related to his interest in holistic medicine.
Toronto Argonauts
With Williams suspended for the entire 2006 NFL season, the CFL's Toronto Argonauts decided to put Williams on the negotiation list for the 2006 season. This guaranteed that the team would become the rightful CFL organization to negotiate with Williams if his NFL contract were to be terminated at any time. The Dolphins allowed Williams to play for the Argonauts on the condition that he would return to them in 2007.
On May 28, 2006, Williams became the highest-paid running back in the CFL when he signed a one-year C$340,000 contract with the Argonauts. He chose to wear the #27 on his jersey.
The signing drew the ire of former Argonauts quarterback Joe Theismann. On May 30, 2006, Theismann was interviewed by Toronto radio station The Fan 590 whereupon he criticized the Argonauts for signing the suspended Williams. Theismann claimed he was disgraced to be associated with a team that would knowingly sign "an addict" such as Williams. The CFL had no substance abuse policy in place, nor did it prohibit its teams from signing players suspended from other leagues, despite Williams being under contract with the Dolphins for the 2006 season.
The Argonauts' ownership responded to Theismann's criticism, noting that Theismann's son, Joe, pleaded guilty in 2002 to a felony charge of possessing drug paraphernalia. He received a 10-year suspended prison term, was placed on five years of probation and fined. "It's really a delicate subject for him to attack someone if he has that in his own family", Argo co-owner David Cynamon said. "If I was his son and he's calling [Williams] a drug addict and he should quit and he's a loser, I'd be shattered. This thing is really bothersome."
Williams made his official CFL debut on June 17, 2006, in a home game against the Tiger-Cats at the Rogers Centre. In that game, he rushed for 97 yards on 18 carries, with his longest carry for 35 yards in the fourth quarter. Williams caught two passes for 24 yards as the Argonauts defeated the Tiger-Cats by a score of 27–17.
On July 22, 2006, Williams suffered a broken bone in his left arm during a game against the Saskatchewan Roughriders in Regina, Saskatchewan. He underwent surgery on July 23, 2006 to repair the broken bone. Shortly after injuring his arm, Williams suffered yet another injury after a door at the Argonauts' practice facility swung behind him and clipped the running back on his left achilles tendon requiring 16 stitches to close the gash. During his recovery, Williams received hyperbaric oxygen therapy in St. Catharines, Ontario to expedite his return from injury. In all, Williams missed two months of game action because of the injuries, returning on September 23, 2006 against the Calgary Stampeders.
In the 11 games that he played during 2006 CFL regular season, Williams rushed 109 times for 526 yards, scoring two touchdowns, with a long run of 35 yards. He caught 19 passes for 127 yards.
Williams stated his love for Toronto and mentioned the possibility of returning to the Canadian game during his professional career. "I was thinking it wouldn't be bad to come back up here and kind of follow the same steps as Pinner – play here a couple years and maybe get a chance to coach up here", Williams said. "Because I really like Toronto, I really like this organization … you can live here, you know? You feel like you have a life. I come to work, I go home, play with my kid, walk to the store. It's really nice. I get to teach. It's wonderful here." In another interview, he expressed further desire to remain in the CFL, "If I came back here, you can put me anywhere", he says. "Up here, I can play offense, defense, special teams. I can do everything. I can block, play tight end, running back, receiver — even play the line. The NFL is so structured — 'You do this.' Here I can do so much."
With the controversy over, the Argonauts signing Williams prompted outgoing CFL commissioner Tom Wright, in his final state of the league address, to introduce a new rule that would come in effect before the start of the 2007 CFL season that would prevent a player under suspension in the NFL from signing with a CFL club. This rule has been informally dubbed "The Ricky Williams Rule."
The new rule, however, was grandfathered so that players who were still playing in the league, such as Argonaut tackle Bernard Williams, who was suspended by the NFL for drug abuse and did not seek reinstatement when the ban ended, could continue playing.
Second stint with Miami
On May 11, 2007, an anonymous source reported that Williams had failed a drug test again. The source indicated that NFL medical advisors had recommended to the commissioner that Williams not be allowed to apply for reinstatement that September.
Williams adhered to a strict regimen of multiple drug tests per week in 2007 as part of his attempt to be reinstated by the NFL. He practiced yoga, which, he claimed, helped him to stop using marijuana. In October 2007, NFL commissioner Roger Goodell granted his request for reinstatement. Williams returned for a Monday Night Football game on November 26, 2007. He rushed 6 times for 15 yards before Lawrence Timmons, a Pittsburgh Steelers linebacker, stepped on his right shoulder, tearing his pectoral muscle. The next day it was reported that he would miss the rest of the season, and on November 28, Williams was placed on injured reserve.
Williams bounced back in the 2008 season, rushing for 659 yards on 160 carries and scoring four touchdowns while playing in all 16 games for the Dolphins.
In 2009, during the Dolphins ninth game, starting running back Ronnie Brown suffered a season-ending injury, and Williams, at age 32, became the starter for the remainder of the year. He finished the season with 1,121 yards rushing and a 4.7 yards per carry, along the way setting an NFL record of the longest time span (six years) between 1,000 yard seasons (2003–2009). Williams also became only the seventh player in NFL history to begin a season age 32 or older and reach 1,000 yards rushing during that season.
In the 2010 season, Williams carried 159 times for 673 yards and two touchdowns for the Dolphins while splitting duties, averaging 4.2 yards a carry at the age of 33.
Baltimore Ravens
Williams signed a two-year, $2.5 million contract with the Baltimore Ravens on August 8, 2011. Williams scored his first touchdown of the season against the Houston Texans on October 16. On January 1, 2012, Williams surpassed the 10,000 career rushing yards mark and became the 26th player in the history of the NFL to do so. On February 7, 2012, Williams informed the Ravens of his retirement from the NFL.
NFL statistics
Rushing Statistics
Receiving Statistics
Miami Dolphins franchise records
Most rushing yards (season): 1,853 (2002)
Most rushing touchdowns in a season: 16 (2002)
Personal life
Williams is a medical cannabis advocate. He once stated his "personal goal is to elevate the legitimacy of cannabis as a medicine and the respect of medical professionals for cannabis users."
Williams has admitted being very shy and was diagnosed with social anxiety disorder, borderline personality disorder, and avoidance disorder with which he struggled to cope during his football career. Williams was treated with therapy and medication. Williams was briefly a spokesperson for the drug Paxil as treatment. He worked with the drug company GlaxoSmithKline to educate the public about the disorder. Williams later quit using Paxil and said that cannabis was a much better form of treatment. In an interview with ESPN, Williams stated, "marijuana is 10 times better for me than Paxil."
Williams admitted in a 60 Minutes interview that one of the reasons for his retirement was to avoid the public humiliation of his third failed drug test.
Williams is a qualified yoga instructor. He has stated that one of his main reasons for joining the Canadian Football League's Toronto Argonauts was for the opportunity to teach free yoga lessons at a local Toronto yoga facility. It has been reported that Williams uses pranic healing, no-touch energy healing system, to recover from injuries.
The son of a minister, Williams was raised Southern Baptist and attended church twice a week during his childhood. He still self-identifies as a Christian, but his yoga study opened his mind to other religions, and his exact views on religion are difficult to label. He believes religions are cultural, and his beliefs are inclusive of at least some Christian, Islam, Buddhist, and Hindu philosophies.
Williams is vegan or at least has a meat-free diet. Tim Graham has reported that Greek yogurt is the only non-vegan food in Williams's diet. PETA has used video of him praising meatless alternatives to popular chicken dishes.
Williams is reportedly the father of seven children by three different women. Three of these children are by his longtime girlfriend turned wife, Kristin Barnes, whom he married on September 4, 2009. They agreed on an open marriage.
In 2015, Williams signed with global talent agency William Morris Endeavor (WME) for representation in media prior to being inducted into the College Football Hall of Fame.
In the media
Williams is a football analyst on the Longhorn Network for Texas GameDay and Texas GameDay Final.
Williams appeared in an infomercial for Natural Golf alongside Mike Ditka and appeared alongside him in a wedding dress on the cover of ESPN The Magazine.
HBO's Inside the NFL had a skit about Williams trying to return to the Dolphins. It featured him trying to raise $8.6 million, avoiding drug tests, and even asking Dan Marino to return with him.
Williams's likeness appeared on the cover of the original NFL Street, Williams did not appear in the sequel, NFL Street 2, or NFL Street 3. Both games were released during his suspended seasons (2004 and 2006).
Williams played a cameo role in the feature film Stuck on You
Williams makes an appearance on the third season of the physical reality game show, Pros vs. Joes on SpikeTV
Williams is the subject of an ESPN Films documentary entitled "Run Ricky Run". It is part of ESPN's 30 for 30 documentary series.
Williams is the subject of an NFL Network film Ricky Williams: A Football Life.
References
Ricky Williams Wikipedia
(Text) CC BY-SA