Years active

1995–present







Full Name

Rhona Natasha Mitra

Born

9 August 1975 (age 47) (

1975-08-09

)

Hampstead,

London

, England, UK

Occupation

Actress, model, singer, songwriter

Siblings

Guyan Mitra, Jason Wath Mitra

Movies and TV shows





Similar

Kate Mara, Kate Beckinsale, Kim Dickens




Profiles






Parents

Nora Downey, Antony Mitra
Rhona mitra s bulldog has a napoleon complex
Rhona Natasha Mitra (born 9 August 1976) is an English actress, model, singer, and songwriter.
Contents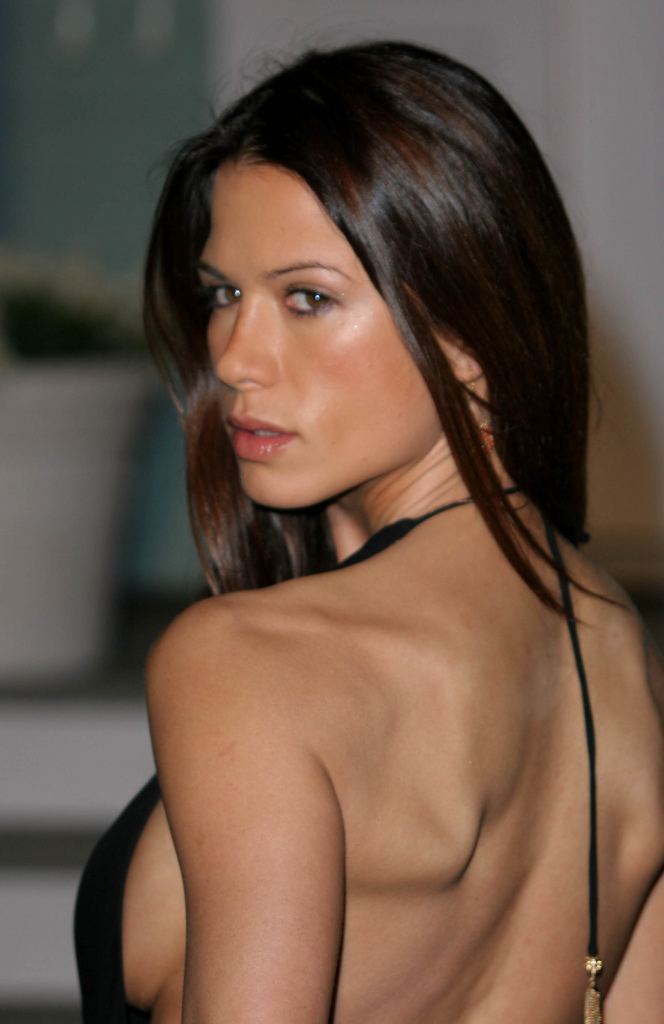 Mitra began her career as a model. She came to prominence as the Lara Croft model between 1997 and 1998. After completing her stint as Lara Croft, she concentrated on acting and is known for her roles as Holly Marie Begins on the sixth season of Party of Five (1999–2000); as Tara Wilson on the final season of The Practice (2003–2004) and the first and second seasons of Boston Legal (2004–2005); as Detective Kit McGraw on the third season of Nip/Tuck (2005); in the lead role of the science fiction/action film Doomsday as Major Eden Sinclair (2008); as Sonja in Underworld: Rise of the Lycans (2009); and as Major Rachel Dalton on the third and fourth seasons of Strike Back (2012–2013); and as Dr. Rachel Scott in the first two seasons of The Last Ship (2014–2015).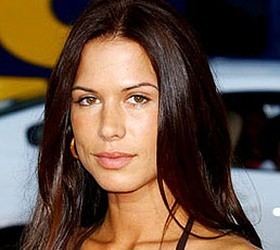 Actress Rhona Mitra tours oil spill with Global Green, Calls for clean energy future
Early life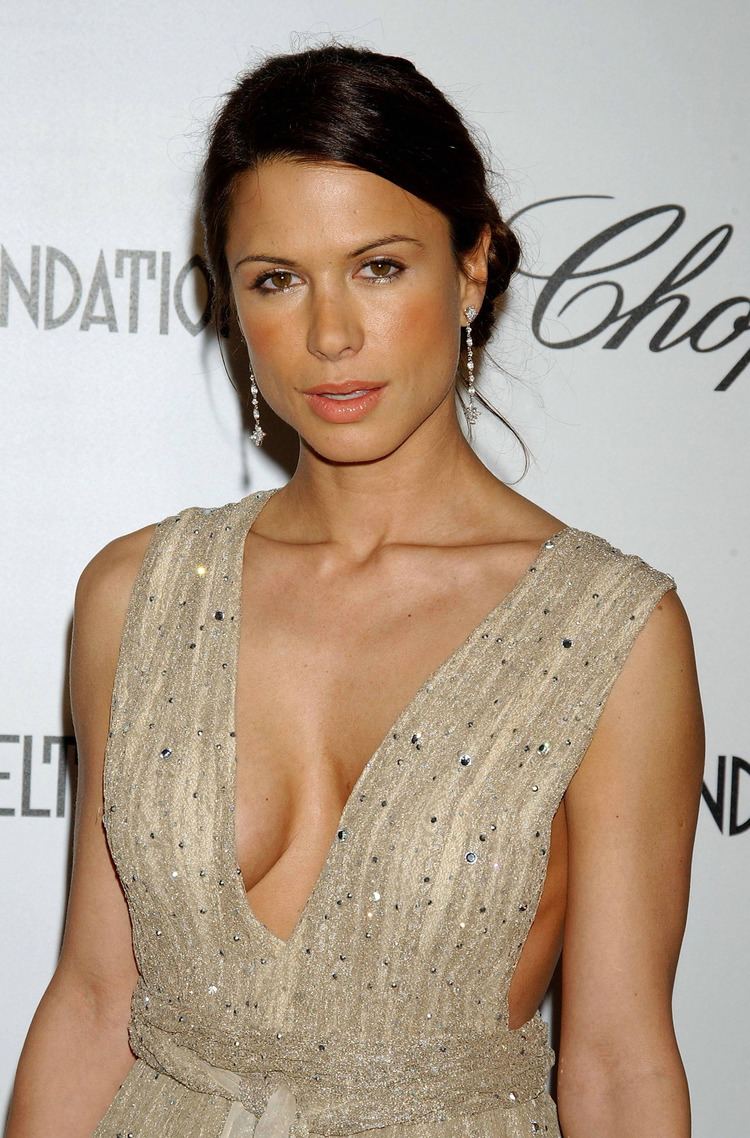 Mitra was born in Hampstead, London, the daughter of Anthony Mitra, a cosmetic surgeon, and Nora Downey. Her father is of Bengali Indian descent, while her mother is Irish. She has a brother, Jason, who is two years older, and a younger brother, Guyan, who is a travel writer for Lonely Planet and The Sunday Times.
Career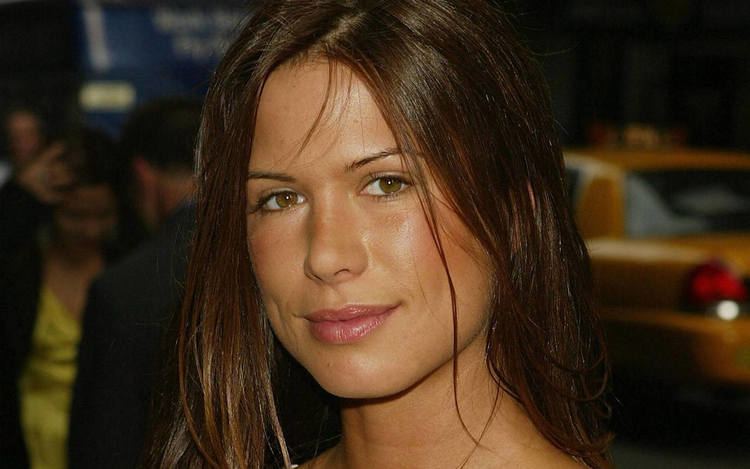 Mitra appeared as the live action model for Lara Croft, the lead character in Eidos Interactive's Tomb Raider video game series before Angelina Jolie took the role for the two Tomb Raider films (2001–2003). Mitra was ranked No. 46 on the Maxim Hot 100 Women of 2001. She played the romantic interest of Christopher Lambert in Beowulf. Her first main role came as Scott Wolf's illicit love interest on Party of Five. In 2000, Mitra had a small role in the film Hollow Man, as a neighbour sexually assaulted by Kevin Bacon's character. She had a main role in the medical drama Gideon's Crossing, as Dr. Alejandra "Ollie" Klein. Mitra then had roles in Ali G Indahouse, Sweet Home Alabama, Stuck on You, and leading roles in Highwaymen and Spartacus. Mitra appeared in the final season of The Practice as Tara Wilson, and continued that role into its spin-off Boston Legal, but left not long into the second season. In 2005, Mitra played the role of Kit McGraw during Season 3 of Nip/Tuck. Mitra then went on to appear in Skinwalkers, The Number 23 and Shooter.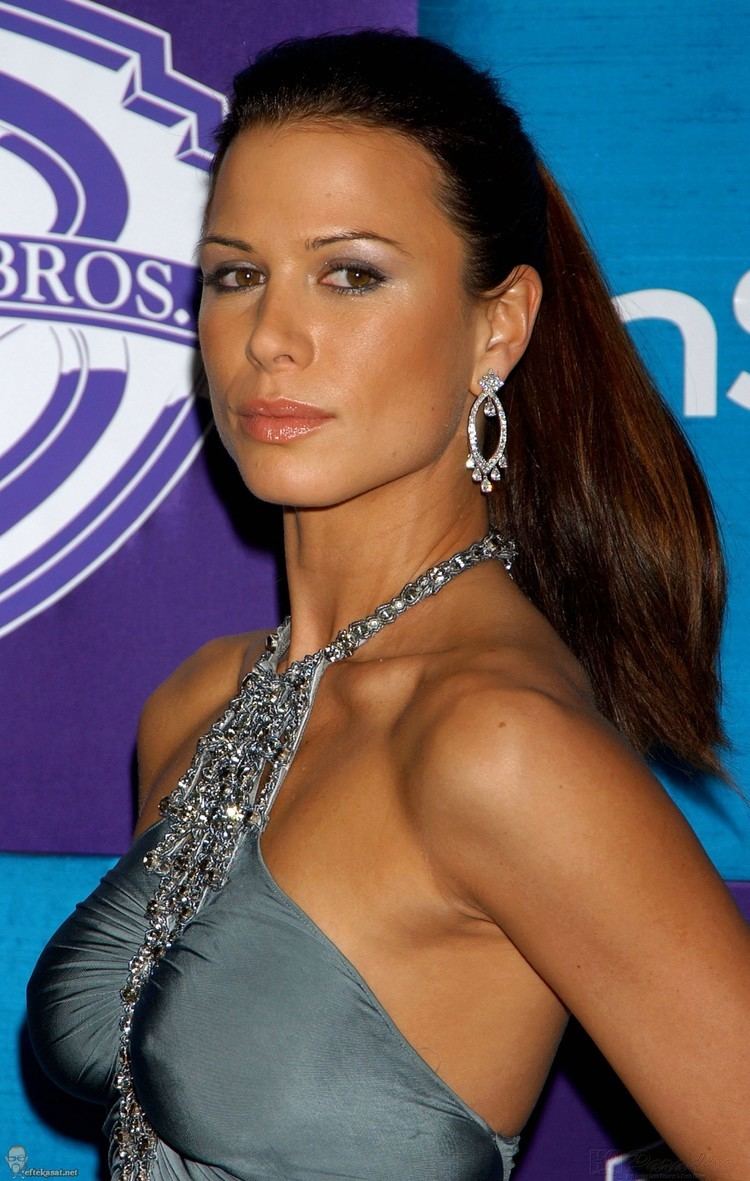 In 2008, Mitra starred in the lead role of the science fiction/action film Doomsday as Major Eden Sinclair (sometimes mistakenly named in some databases as being Caryn Peterson), and in 2009 went on to star in Underworld: Rise of the Lycans as Sonja, the daughter of the powerful vampire elder Viktor (played by Bill Nighy). While filming, she grew fond of her vampire fangs, even declining to remove them when they couldn't be seen. "I put those fangs on the first day and I felt they should always have been there; it's strange. So I kept them in through the entire time of shooting, throughout all my dialogue and everything." She also appeared in three episodes of Stargate Universe.
She stars in the 2010 Anders Anderson thriller film Stolen, alongside Josh Lucas, Jon Hamm and James Van Der Beek. She portrayed Claire Radcliff in the 2010 ABC supernatural series The Gates. She played Major Rachel Dalton on Cinemax's series Strike Back: Project Vengeance, replacing Amanda Mealing.
In 2014 and 2015, she played Dr. Rachel Scott in the first two seasons of Michael Bay's post-apocalyptic television series, The Last Ship.
In 2017, she played Charlotte in the fourth season of The Strain TV Series.
Nominations
Rhona Mitra was nominated for a Screen Actors Guild Award in 2006 from Boston Legal TV Series. She was also nominated in 2009 for Scream Awards for Best Actress from Underworld: Rise of the Lycans.
Studio albums
Come Alive (1998, produced by Dave Stewart)
Female Icon (1999, produced by Dave Stewart)
Singles
"Getting Naked" (1997)
Filmography
Actress
-
Squadron 42 (Video Game) (announced)
as
Executive Officer Kelly
-
Red Sonja (post-production)
-
The Experiment (post-production)
as
Captain Ava Stone
2023
Hounds of War (post-production)
-
Prisoners of Paradise (completed)
2018
Supergirl (TV Series)
as
Mercy Graves
- Ahimsa (2018) - Mercy Graves
- Man of Steel (2018) - Mercy Graves
- Fallout (2018) - Mercy Graves
- American Alien (2018) - Mercy Graves
2018
The Fight
as
Amanda Chadwick
2017
The Strain (TV Series)
as
Charlotte
- Tainted Love (2017) - Charlotte
- Belly of the Beast (2017) - Charlotte
- One Shot (2017) - Charlotte
- The Worm Turns (2017) - Charlotte
2016
Hard Target 2 (Video)
as
Sofia
2014
The Last Ship (TV Series)
as
Dr. Rachel Scott
- A More Perfect Union (2015) - Dr. Rachel Scott
- Cry Havoc (2015) - Dr. Rachel Scott
- Valkyrie (2015) - Dr. Rachel Scott
- Friendly Fire (2015) - Dr. Rachel Scott
- Uneasy Lies the Head (2015) - Dr. Rachel Scott
- Safe Zone (2015) - Dr. Rachel Scott
- Alone and Unafraid (2015) - Dr. Rachel Scott
- Long Day's Journey (2015) - Dr. Rachel Scott
- Achilles (2015) - Dr. Rachel Scott
- Solace (2015) - Dr. Rachel Scott
- It's Not a Rumor (2015) - Dr. Rachel Scott
- Fight the Ship (2015) - Dr. Rachel Scott
- Unreal City (2015) - Dr. Rachel Scott
- No Place Like Home (2014) - Dr. Rachel Scott
- Trials (2014) - Dr. Rachel Scott
- Two Sailors Walk Into a Bar- (2014) - Dr. Rachel Scott
- SOS (2014) - Dr. Rachel Scott
- Lockdown (2014) - Dr. Rachel Scott
- El Toro (2014) - Dr. Rachel Scott
- We'll Get There (2014) - Dr. Rachel Scott
- Dead Reckoning (2014) - Dr. Rachel Scott
- Welcome to Gitmo (2014) - Dr. Rachel Scott
- Phase Six (2014) - Dr. Rachel Scott
2014
The Loft
as
Allison Vanowen
2014
The Last Ship Prequel: Dr. Scott's Video Journal (TV Mini Series)
as
Dr. Rachel Scott
- A Proper Goodbye (2014) - Dr. Rachel Scott
- Avoid Populated Areas (2014) - Dr. Rachel Scott
- The Clock Is Ticking (2014) - Dr. Rachel Scott
- Can You Still Hear Me? (2014) - Dr. Rachel Scott
- It May Predate Humankind (2014) - Dr. Rachel Scott
- I Am Dr. Rachel Scott (2014) - Dr. Rachel Scott
2012
Strike Back (TV Series)
as
Maj. Rachel Dalton
- Shadow Warfare: Part 4 (2013) - Maj. Rachel Dalton
- Shadow Warfare: Part 3 (2013) - Maj. Rachel Dalton
- Shadow Warfare: Part 2 (2013) - Maj. Rachel Dalton
- Shadow Warfare: Part 1 (2013) - Maj. Rachel Dalton
- Vengeance: Part 10 (2012) - Maj. Rachel Dalton
- Vengeance: Part 9 (2012) - Maj. Rachel Dalton
- Vengeance: Part 8 (2012) - Maj. Rachel Dalton
- Vengeance: Part 7 (2012) - Maj. Rachel Dalton
- Vengeance: Part 5 (2012) - Maj. Rachel Dalton
- Vengeance: Part 6 (2012) - Maj. Rachel Dalton
- Vengeance, Part 4 (2012) - Maj. Rachel Dalton
- Vengeance, Part 3 (2012) - Maj. Rachel Dalton
- Vengeance, Part 2 (2012) - Maj. Rachel Dalton
- Vengeance, Part 1 (2012) - Maj. Rachel Dalton
2012
Crisis Point (TV Movie)
as
Cameron Grainger
2010
The Gates (TV Series)
as
Claire Radcliff
- Moving Day (2010) - Claire Radcliff
- Bad Moon Rising (2010) - Claire Radcliff
- Surfacing (2010) - Claire Radcliff
- Little Girl Lost (2010) - Claire Radcliff
- Identity Crisis (2010) - Claire Radcliff
- Dog Eat Dog (2010) - Claire Radcliff
- Digging the Dirt (2010) - Claire Radcliff
- Jurisdiction (2010) - Claire Radcliff
- Repercussions (2010) - Claire Radcliff
- The Monster Within (2010) - Claire Radcliff
- Breach (2010) - Claire Radcliff
- What Lies Beneath (2010) - Claire Radcliff
- Pilot (2010) - Claire Radcliff
2010
Reuniting the Rubins
as
Andie Rubin
2010
Stargate Universe (TV Series)
as
Commander Kiva
- Incursion: Part 2 (2010) - Commander Kiva
- Incursion: Part 1 (2010) - Commander Kiva
- Subversion (2010) - Commander Kiva
2009
Separation City
as
Katrien Becker
2009
Underworld: Rise of the Lycans
as
Sonja
2008
Doomsday
as
Eden Sinclair
2007
Shooter
as
Alourdes Galindo
2007
The Number 23
as
Laura Tollins
2006
Skinwalkers
as
Rachel Talbot
2005
Nip/Tuck (TV Series)
as
Kit McGraw
- Quentin Costa (2005) - Kit McGraw
- Cherry Peck (2005) - Kit McGraw
- Granville Trapp (2005) - Kit McGraw
- Derek, Alex, and Gary (2005) - Kit McGraw
- Momma Boone (2005) - Kit McGraw
2004
Boston Legal (TV Series)
as
Tara Wilson
- Finding Nimmo (2005) - Tara Wilson
- Schadenfreude (2005) - Tara Wilson
- The Black Widow (2005) - Tara Wilson
- Death Be Not Proud (2005) - Tara Wilson
- Let Sales Ring (2005) - Tara Wilson
- Tortured Souls (2005) - Tara Wilson
- 'Til We Meat Again (2005) - Tara Wilson
- It Girls and Beyond (2005) - Tara Wilson
- From Whence We Came (2005) - Tara Wilson
- Schmidt Happens (2005) - Tara Wilson
- Hired Guns (2004) - Tara Wilson
- A Greater Good (2004) - Tara Wilson
- Loose Lips (2004) - Tara Wilson
- Questionable Characters (2004) - Tara Wilson
- Truth Be Told (2004) - Tara Wilson
- An Eye for an Eye (2004) - Tara Wilson
- Change of Course (2004) - Tara Wilson (credit only)
- Catch and Release (2004) - Tara Wilson
- Still Crazy After All These Years (2004) - Tara Wilson
- Head Cases (2004) - Tara Wilson
2003
The Practice (TV Series)
as
Tara Wilson
- Adjourned (a.k.a. Cheers) (2004) - Tara Wilson
- New Hoods on the Block (2004) - Tara Wilson
- Comings and Goings (2004) - Tara Wilson (credit only)
- The Firm (2004) - Tara Wilson
- The Case Against Alan Shore (2004) - Tara Wilson
- War of the Roses (2004) - Tara Wilson
- In Good Conscience (2004) - Tara Wilson
- Mr. Shore Goes to Town (2004) - Tara Wilson
- Pre-Trial Blues (2004) - Tara Wilson
- Going Home (2004) - Tara Wilson
- Avenging Angels (2004) - Tara Wilson
- Police State (2004) - Tara Wilson
- Equal Justice (2003) - Tara Wilson
- Victims' Rights (2003) - Tara Wilson
- Concealing Evidence (2003) - Tara Wilson
- Rape Shield (2003) - Tara Wilson
- The Lonely People (2003) - Tara Wilson
- The Heat of Passion (2003) - Tara Wilson
- Blessed Are They (2003) - Tara Wilson
- Cause of Action (2003) - Tara Wilson
- The Chosen (2003) - Tara Wilson
- We the People (2003) - Tara Wilson
2004
Spartacus (TV Mini Series)
as
Varinia
- Part 2 (2004) - Varinia
- Part 1 (2004) - Varinia
2004
Highwaymen
as
Molly Poole
2003
Stuck on You
as
Bus Stop Bombshell
2003
The Life of David Gale
as
Berlin
2002
Sweet Home Alabama
as
Tabatha Wadmore-Smith
2002
Ali G Indahouse
as
Kate Hedges
2000
Gideon's Crossing (TV Series)
as
Dr. Alejandra Ollie Klein
- Heart of Glass (2001) - Dr. Alejandra Ollie Klein
- The Crash (2001) - Dr. Alejandra Ollie Klein
- Filaments and Ligatures (2001) - Dr. Alejandra Ollie Klein
- Flashpoint (2001) - Dr. Alejandra Ollie Klein
- The Others (2001) - Dr. Alejandra Ollie Klein
- Prodigal Dad (2001) - Dr. Alejandra Ollie Klein
- Life Sentences (2001) - Dr. Alejandra Ollie Klein
- Orphans (2001) - Dr. Alejandra Ollie Klein
- Dr. Cherry Must Be Stopped (2001) - Dr. Alejandra Ollie Klein
- Hinkytown (2001) - Dr. Alejandra Ollie Klein
- Clinical Enigma (2000) - Dr. Alejandra Ollie Klein
- Is There a Wise Man in the House? (2000) - Dr. Alejandra Ollie Klein
- Father Knows Best (2000) - Dr. Alejandra Ollie Klein
- The Lottery (2000) - Dr. Alejandra Ollie Klein
- Freak Show (2000) - Dr. Alejandra Ollie Klein
- The Mistake (2000) - Dr. Alejandra Ollie Klein
- The Race (2000) - Dr. Alejandra Ollie Klein
- A Routine Case (2000) - Dr. Alejandra Ollie Klein
- The Way (2000) - Dr. Alejandra Ollie Klein
- The Gift (2000) - Dr. Alejandra Ollie Klein
2000
Hollow Man
as
Sebastian's Neighbor
1999
Party of Five (TV Series)
as
Holly Marie Beggins
- Falling Forward (2000) - Holly Marie Beggins
- Taboo or Not Taboo (2000) - Holly Marie Beggins
- Great Expectations (2000) - Holly Marie Beggins
- Isn't It Romantic (2000) - Holly Marie Beggins
- Too Cool for School (2000) - Holly Marie Beggins
- Getting There (2000) - Holly Marie Beggins
- Blast from the Past (2000) - Holly Marie Beggins
- One for the Road (2000) - Holly Marie Beggins
- Fear and Loathing (2000) - Holly Marie Beggins
- Dog Day After New Year (2000) - Holly Marie Beggins
- Ties That Bind (1999) - Holly Marie Beggins
- Fate, Hope and Charity (1999) - Holly Marie Beggins
2000
Secret Agent Man (TV Series)
as
Lacey Sullivan
- Supernaked (2000) - Lacey Sullivan
1999
How to Breed Gibbons (Short)
as
Juliet
1998
Monk Dawson
as
Mollie Jolliffe / Prostitute
1998
Croupier
as
Girl with Joint
1997
A Kid in Aladdin's Palace (Video)
as
Sheherazade
1997
The Man Who Made Husbands Jealous (TV Mini Series)
as
Flora Seymour
- Episode #1.3 (1997) - Flora Seymour
- Episode #1.2 (1997) - Flora Seymour
- Episode #1.1 (1997) - Flora Seymour
1996
The Bill (TV Series)
as
Sarah Wickes
- Outer (1996) - Sarah Wickes
1995
Ghostbusters of East Finchley (TV Series)
as
Cass
- Episode #1.5 (1995) - Cass (as Rona Mitra)
Self
2023
Ben Fogle: New Lives in the Wild (TV Series documentary)
as
Self
- Uruguay (2023) - Self
2022
The Great Storm of '87 (TV Movie documentary)
as
Self - Narrator (voice)
2010
Entertainment Tonight (TV Series)
as
Self
- Episode dated 20 June 2014 (2014) - Self
- Episode dated 18 June 2010 (2010) - Self
2014
Conan (TV Series)
as
Self - Guest
- Kevin Hart/Rhona Mitra/Atmosphere (2014) - Self - Guest
2005
The Late Late Show with Craig Ferguson (TV Series)
as
Self - Guest / Self
- Episode #8.303 (2012) - Self - Guest
- Episode #2.28 (2005) - Self
2012
Strike Back (TV Series)
as
Self
- Strike Back: Locked & Reloaded (2012) - Self
2010
Dog Whisperer with Cesar Millan (TV Series)
as
Self
- Oscar and Luna & Ginger (2010) - Self
2010
The View (TV Series)
as
Self
- Episode dated 15 June 2010 (2010) - Self
2009
Scream Awards 2009 (TV Special)
as
Self
2008
Up Close with Carrie Keagan (TV Series)
as
Self
- Episode dated 20 November 2008 (2008) - Self
2008
Anatomy of Catastrophe: The Making of 'Doomsday' (Video short)
as
Self
2007
Making of... (TV Series documentary)
as
Self
- Skinwalkers (2007) - Self
2005
2005 BAFTA/LA Cunard Britannia Awards (TV Special)
as
Self
2005
Last Call with Carson Daly (TV Series)
as
Self
- Episode dated 25 March 2005 (2005) - Self
2005
Live with Kelly and Mark (TV Series)
as
Self
- Episode dated 18 March 2005 (2005) - Self
2004
The Late Late Show with Craig Kilborn (TV Series)
as
Self
- Episode dated 30 September 2004 (2004) - Self
2004
Late Night with Conan O'Brien (TV Series)
as
Self
- Quentin Tarantino/Rhona Mitra/Ben Kweller (2004) - Self
2003
The Sharon Osbourne Show (TV Series)
as
Self
- Episode dated 5 January 2004 (2004) - Self
- Episode dated 19 December 2003 (2003) - Self
2001
The 27th Annual People's Choice Awards (TV Special)
as
Self
1998
The Pepsi Chart Show (TV Series)
as
Self - Presenter
- Episode #1.14 (1998) - Self - Presenter
- Episode #1.5 (1998) - Self - Presenter
- Episode #1.2 (1998) - Self - Presenter
- Episode #1.1 (1998) - Self - Presenter
1997
Eddie Izzard: Glorious (Video documentary)
as
Groupie (uncredited)
1997
Lust for Glorious (TV Movie)
as
First French Babe
1997
The Big Breakfast (TV Series)
as
Self
- Episode dated 10 August 1997 (1997) - Self
References
Rhona Mitra Wikipedia
(Text) CC BY-SA