Mexico




589,466 (2010)


3,156.34 sq kilometers km2


Tamaulipas




14 March 1749




Everardo Villarreal Salinas (2011–present) (PRI)




Universidad Mexico Americana del Norte A.C., Escuela de Medicina



Reynosa is a border city in the northern part of Tamaulipas, Mexico. It is located on the southern bank of the Rio Grande, directly across the border from Hidalgo, Texas in the United States. As of 2013, the city of Reynosa has a population of 672,183. If the floating population is included in the census count, the population can reach up to approximately 1,000,000.
Reynosa is the largest and most populous city in the state of Tamaulipas, followed by Matamoros, Nuevo Laredo, Tampico, Rio Bravo, and Ciudad Victoria. In addition, the Reynosa–McAllen Metropolitan Area counts with a population of 1,756,237 inhabitants, making it the third largest metropolitan area in the Mexico–U.S. border. Reynosa is the 30th largest city in Mexico and anchors the largest metropolitan area in Tamaulipas.
Reynosa is the fastest growing city in the state of Tamaulipas, and lies among the top five fastest growing cities in Mexico.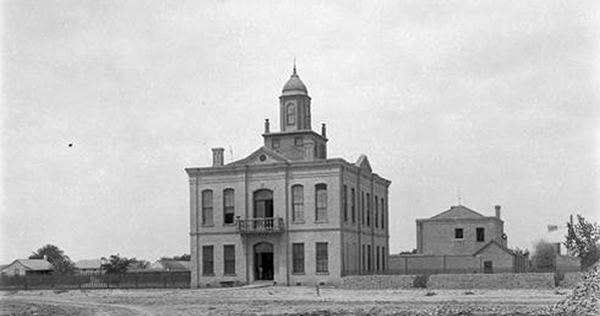 Reynosa was founded on 14 March 1749 with 297 inhabitants by Carlos Cantu under the command of Jose de Escandon y Helguera the Count of Sierra Gorda. But due to flooding in the area on the 4 July 1802, they decided to move five miles to the east keeping the same margin between them and the Rio Grande. It was not until 1926 that the state government recognized Reynosa as a city.
Reynosa was first named Villa de Nuestra Senora de Guadalupe de Reynosa. The pioneers of the Villa proceeded from El Nuevo Reino de Leon, especially from Monterrey, Cadereyta, Cerralvo and El Pilon. The town was composed with 50 families. It was given the name of Reynosa as a tribute to the town with the same name in Spain, birthplace of the Viceroy de Guemes y Horcasitas.
Between 1846 and 1848, Reynosa was captured and temporarily held by the United States Army.
Reynosa Wikipedia
(,)http://www.cityofhidalgo.net/demo/single/old_crt.jpg(,)http://d3vs4613l1445x.cloudfront.net/archive/x853818136/reynosa-3-fa-JPG/g30e220000000000000ea05bc843778479f0b0ebc7f00d00c10cc9d0511.jpg(,)https://latimesphoto.files.wordpress.com/2010/11/reynosa03.jpg(,)https://valleygreenspace.files.wordpress.com/2011/08/entrance-1960s.jpg(,)http://3.bp.blogspot.com/_M_CQ_dn8y8k/R5G31cJi_nI/AAAAAAAAABc/M8hKvGzL1gE/s1600-h/boys%2Btown.jpg(,)https://arklatex912project.files.wordpress.com/2012/01/reynbustwo.jpg(,)http://www.deleonhistory.com/wp-content/uploads/2013/04/Deleon-1906.jpg(,)http://www.deleonhistory.com/wp-content/uploads/2012/06/1970-Bibby-burns.jpg
(,)http://www.astromundo.com.mx/assets/images/gallery/albums/amenidades/hotel-astromundo-amenidades_03.jpg(,)http://media-cdn.tripadvisor.com/media/photo-s/06/4a/65/d5/johnnys-wings.jpg(,)http://www.ihg.com/hotelmedia/repository/hotelimages/REXVF/RSTLN_REST_5_E.jpg(,)http://www.ihg.com/hotelmedia/repository/hotelimages/REXVF/RSTLN_REST_2_E.jpg(,)http://www.zonaturistica.com/files/restaurantes/279/R1_279.jpg