Kingdom

Plantae




Family

Fabaceae




Tribe

Genisteae




Scientific name

Retama monosperma




Order

Fabales




Subfamily

Faboideae




Genus

Retama




Rank

Species






Similar

Retama, Retama sphaerocarpa, Genista umbellata, Cytisus multiflorus, Coronilla juncea
Retama blanca retama monosperma
Retama monosperma, the bridal broom or bridal veil broom, is a flowering bush species in the genus Retama.
Contents
Retama monosperma forms root nodules with Sinorhizobium fredii. The larvae of the moths Phyllonorycter hesperiella and Phyllonorycter spartocytisi feed on R. monosperma.
The seeds contain cytisine, a toxic alkaloid. Fifteen other quinolizidine and three dipiperidine alkaloids can also be isolated from different parts of the plant. In particular, the presence of (+)-sparteine, α- and β-isosparteine, (+)-17-oxosparteine, (-)-lupanine, 5,6-dehydrolupanine, (-)-anagyrine, (-)-N-methylcytisine and (+)-ammodendrine can be detected.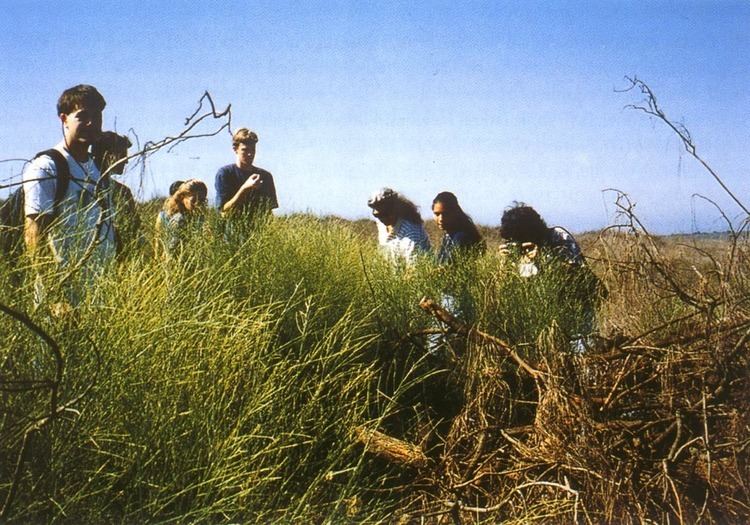 Retama blanca retama monosperma www riomoros com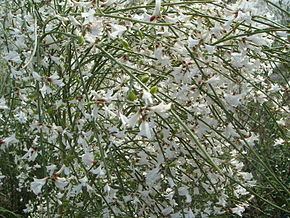 References
Retama monosperma Wikipedia
(Text) CC BY-SA