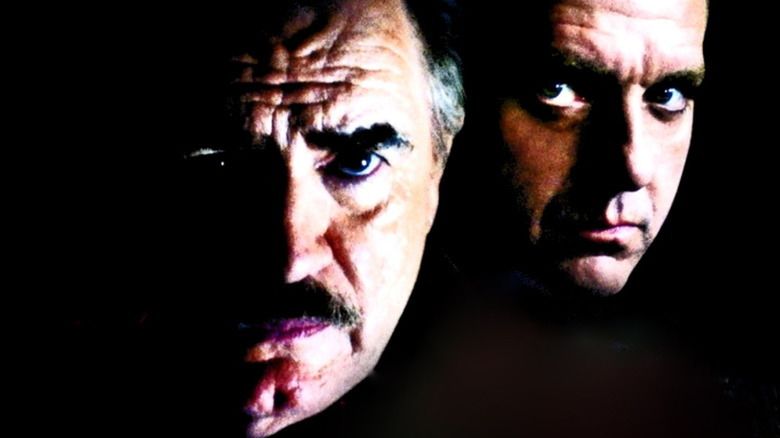 Avery "Ave" Ludlow (Brian Cox) has a dog named Red, a gift from his late wife, Mary, for his 50th birthday. One day, he is fishing at a lake with Red by his side when three boys come across his path; the brothers Danny (Noel Fisher) and Harold McCormack (Kyle Gallner), and their friend Pete Doust (Shiloh Fernandez). Danny intimidates Ave with a shotgun and tells him to give them all his money. When Avery tells them that he has only 30 dollars, Danny becomes furious and kills Red.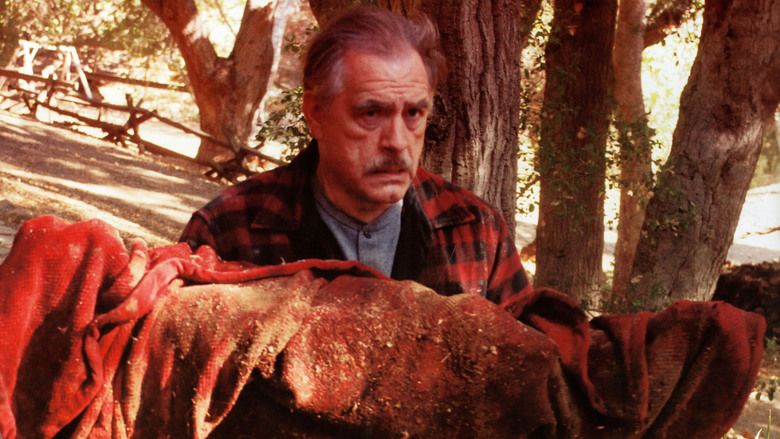 Ave visits a local gun store where the clerk is able to identify Danny based on the shotgun he used. Ave meets Danny's father Michael McCormack (Tom Sizemore) and, in the family study, tells his story. Michael calls his sons into the study and, in front of Ave, asks them if they shot Red. They deny the incident, and Michael tells Ave to leave.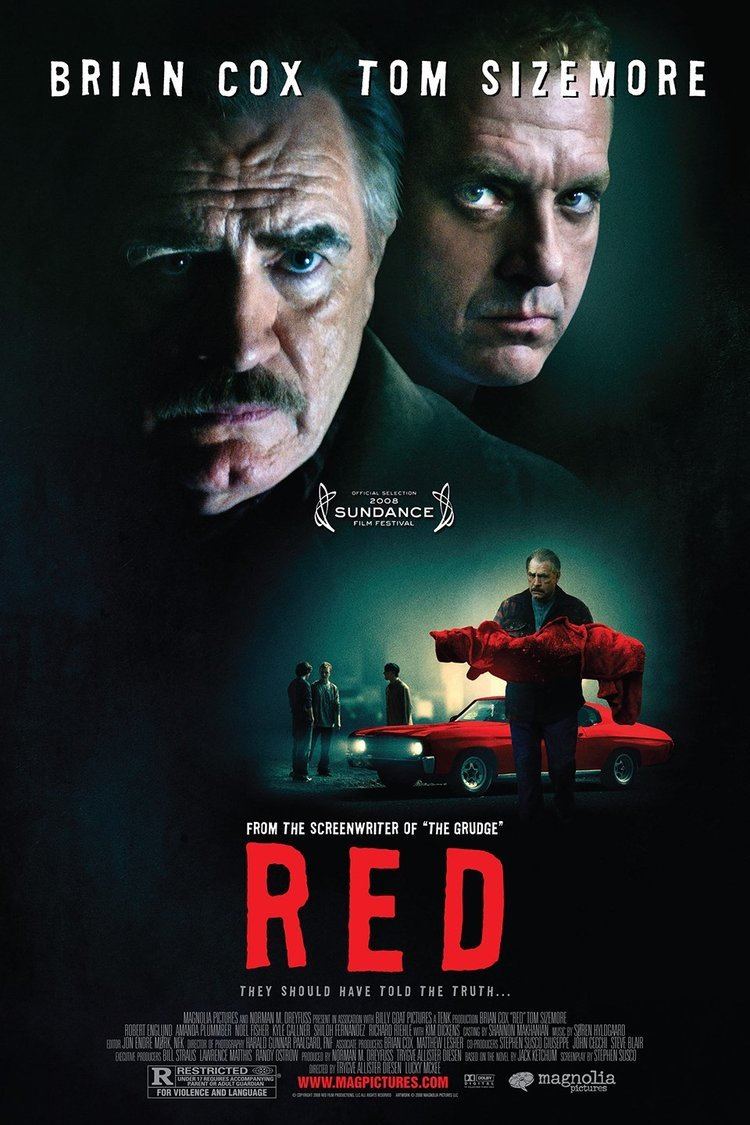 Ave decides to file a lawsuit and talks to his lawyer, Sam Berry (Richard Riehle). Sam discourages him by saying that the case will not do any good, but Ave persists. Sam arranges a meeting between Ave and a reporter named Carrie (Kim Dickens). Carrie tells him that if they take the story to the media, it would be helpful for their cause. Ave agrees and gives a television interview to Carrie for a human interest piece. However, the story fails to get much attention, and Carrie's boss orders her on to another story.
Carrie asks Ave about his family; he tells her that his eldest son was a habitual liar and was thrown out of the Navy on the basis of mental illness. One day, the son came back home and asked his mother, Mary, for money. She denied the request, and he beat his mother up. Thinking he had killed Mary, he then burnt his younger brother and Mary with kerosene. The younger brother was burnt to death, but Mary survived her wounds for five days in a coma before dying.
Ave begins to follow the boys. Harold, who sees Ave watching them and becoming remorseful for their actions, approaches Ave and apologizes for what happened, but Ave says that he would like Danny to do the same. One day Danny is playing baseball with his friends and becomes frustrated after striking out, leaving the game in anger. Ave follows him and parks behind Danny's car. Danny confronts him and tries to hit Ave with his bat. Ave avoids the blow, striking Danny to the ground, and reminds him that, as Danny attacked in broad daylight and in open view of witnesses, it would be advisable to watch his temper in future, saying the beating he has given him is one that his father should have given to him instead. In response, Ave's store is burned to ashes. Ave goes to his lawyer and is disappointed to hear there is no evidence the McCormacks are responsible.
Ave digs up Red and takes his corpse to the McCormacks' house, confronting the family with Red's decaying body. Michael and Danny both brandish pistols, with the father demanding Ave leave with Red's body. Ave refuses, at which Danny becomes furious, stepping forward, aiming to shoot Ave. Ave deflects Danny's arm as he fires; however, the shot hits Ave on his ear. Ave wrestles Danny's gun from him, throws him to the ground and holds him hostage. Telling Michael to lower his gun, Ave forces Danny to drive to the town Sheriff, where he intends to have Danny charged with attempted manslaughter. Michael comes after Ave in the family pick-up, ramming his truck off the road. Leaving Ave unconscious, the McCormacks return home, thinking Ave is dead. Night falls, during which Ave comes to and sees an Australian Cattle Dog who shows him Danny's discarded revolver, left in the wreckage. He takes the revolver and returns to the McCormack house, finding a shaken Harold, smoking on the porch. Asking for Red's body back, Harold leads Ave to where the dog's body was dumped. Michael, Danny, and Pete follow and find both of them. Both Michael and Danny are armed; Harold tells them to stand down, but Danny shoots Ave in the belly with the shotgun. Ave returns fire, shooting at Danny and Michael, wounding them. As they fall, father and son fire shots and in the crossfire, both Harold and Pete are fatally shot. Ave approaches the injured Danny and Michael, telling the father that either he or his son is responsible for Harold's death.
As he heals from his wounds, Ave reads a newspaper in which his story has been published by Carrie. Carrie comes to meet him and gives him a new dog. Ave initially declines to accept it, also reminding her that two boys were killed because he wanted revenge, she leaves him alone with the new dog. Despite his protests, Ave soon becomes content with him.
Brian Cox as Avery "Ave" Ludlow
Kyle Gallner as Harold McCormack
Noel Fisher as Danny McCormack
Tom Sizemore as Michael McCormack
Shiloh Fernandez as Pete Doust
Robert Englund as Willie Doust
Amanda Plummer as Mrs. Doust
Ashley Laurence as Mrs. McCormack
Kim Dickens as Carrie
Richard Riehle as Sam Berry
Brian Cox won for Best Actor at the Sitges Film Festival. Red was also nominated for Best Film (Trygve Allister Diesen, Lucky McKee).
The film enjoyed generally positive reviews scoring 70% amongst critics and 69% amongst audiences on Rotten Tomatoes.