Tanea Brooks (born September 8, 1978) is an American professional wrestling manager, professional wrestler, model, actress, and dancer. She is currently signed to the professional wrestling promotion Total Nonstop Action Wrestling (TNA) under the ring name Rebel.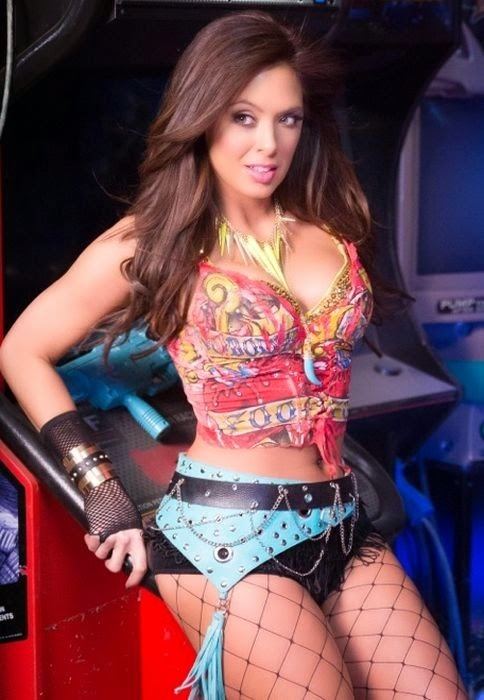 Tanea Brooks was born and raised in Owasso, Oklahoma. Brooks became a Dallas Cowboys Cheerleader at the age of 18, in which she appeared on the cover of Dallas Cowboys Cheerleaders' swimsuit calendar. She is an long time friend of Christy Hemme as they worked together in Hemme's old burlesque dance troupe "Purrfect Angelz". Tanea eventually moved to Los Angeles to further her career in acting, modeling and dancing. Brooks attended the Napoleon Perdis Makeup academy, where she became a licensed cosmetologist. She had previously played for the Lingerie Football League playing for New York Euphoria.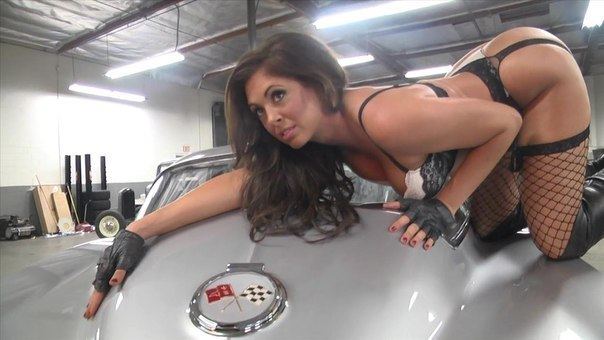 In 2014, Brooks began training at Ohio Valley Wrestling. In July, Rebel began competing in OVW dark matches, where she defeated former two-time OVW Women's Champion Jessie Belle, and defeated Mary Elizabeth Monroe on two occasions. Rebel made her televised debut at the Saturday Night Special on August 2, where she once again defeated Monroe. On October 1, Rebel defeated Jessie Belle to become the number one contender for the OVW Women's Championship, however the match was cut from broadcast as a result of OVW ceasing with women's wrestling at the time.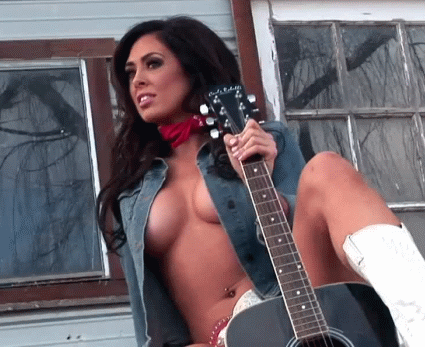 When OVW was sold to Dean Hill, Rebel returned as the mystery opponent for Jessie Belle on July 11, 2015 on OVW Episode 829, which she won. On July 20 on OVW Episode 830, Rebel was pinned in a triple-threat match by Jessie Belle, also involving Ray Lyn. She lost to Jessie Belle the following week in a singles match. On the August 15 edition of OVW Episode 834, Rebel defeated the returning Mary Elizabeth Monroe, however she was attacked by Jessie Belle after the match.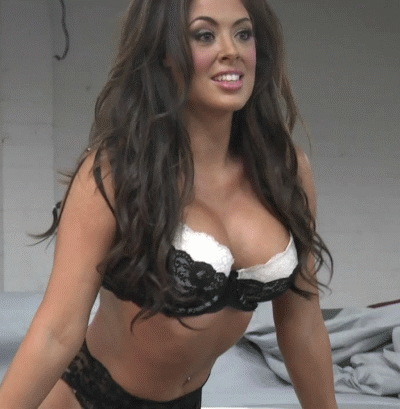 Brooks was signed to Total Nonstop Action Wrestling after long-time friend and former "Purrfect Angelz" member Christy Hemme recommended her. In May 2014, Knux debuted a stable called The Menagerie, composed of himself, Rebel, Crazzy Steve and The Freak, in which they portrayed "carnies". Rebel made her in-ring debut on the September 10 episode of Impact Wrestling, teaming with Crazzy Steve and Knux in six person mixed tag-team match, where they lost to the team of The BroMans and Velvet Sky. The following episode of Impact Wrestling during a Knockouts battle royal, Rebel legitimately fractured her arm when she landed on the steel steps when Havok knocked her over the top rope.
She made her in-ring return on the October 15 episode of Impact Wrestling, defeating Angelina Love and The BroMans. On the following episode, Rebel was scheduled to face Angelina Love in her singles debut on Impact Wrestling, however she was met by Havok who maliciously attacked her. On January 7, 2015, during Impact Wrestling's debut on Destination America, Rebel participated in a battle royal for the TNA Knockouts Championship, however she was the first to be eliminated. After some hiatus, The Menagerie's profile on the TNA website was later moved to the alumni section.
In her first match since The Menagerie split, Rebel teamed with Brooke in a losing effort to The Dollhouse (Jade and Marti Bell) in a tag team match on the May 15 episode of Impact Wrestling. A few weeks later, Rebel was seen in a backstage segment, congratulating Brooke on her winning the TNA Knockouts Championship, only to be attacked by Marti Bell and Jade. On the August 26 episode of Impact Wrestling, Rebel turned into a villainess by attacking Velvet Sky and aligning with The Dollhouse.
Brooks was cast as the lead "badonkadonk" girl in Trace Adkins' "Honkey Tonk Badonkadonk" video. She has performed with Trace in the CMT Music Awards and ACMA shows. She also was in the Brooks and Dunn video "Play Something Country." One of Tanea's most recent achievements is becoming a "Homewrecker" which is a dancer/performer between skits for the new Jeff Foxworthy Show, "Foxworthy's Big Night Out." In 2002, she made her acting debut in an short entitled Sweet Friggin' Daisies. She appeared in the reality television series Full Throttle Saloon for three years making guest appearances. In 2010, she appeared in the short Hello as Teresa Tomkins. In 2011, she appeared in Dog Whisperer with Cesar Millan in the episode "Mufasa and Tucker".
Finishing moves
Split-legged leg drop, sometimes from the top rope – 2014–present; adopted from Christy Hemme
Signature moves
Bicycle kick
Corner sunset flip
Reverse STO
Scoop slam
Small package
Split-legged evasion, sometimes followed by a lariat
Forward Russian legsweep
Wrestlers managed
Knux
Crazzy Steve
The Freak
Jade
Marti Bell
Taryn Terrell
Entrance themes
"Carnivool" by Dale Oliver (May 8, 2014–May 15, 2015; used as a member of The Menagerie)
"Doll Parts" by Hole (August 26 2015–present; used as a member of The Dollhouse)