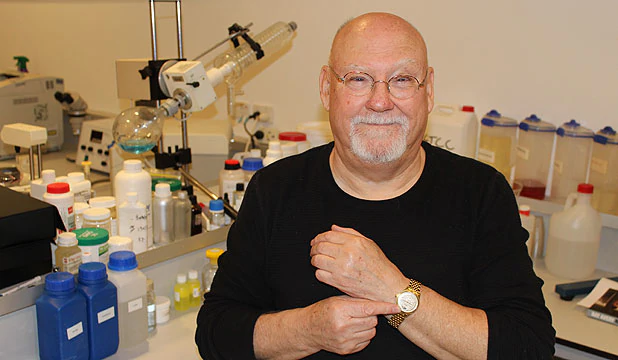 Avery was born in Kent, England. After spending his childhood in orphanages and foster homes, he developed an interest in science at the age of 14 while living rough in London and finding warmth in public libraries. He now mentors young people, speaking regularly at schools and universities. He was later educated at Wye College, a tertiary agricultural college in Kent.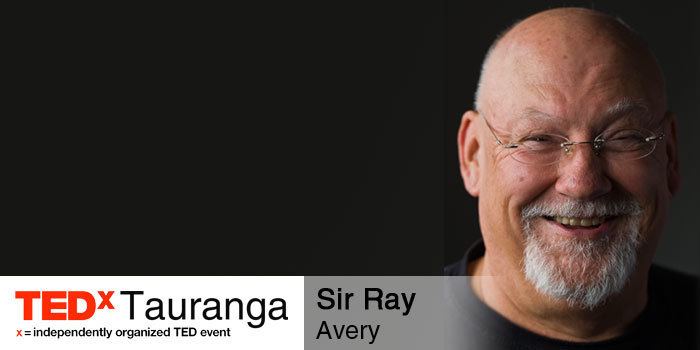 He settled in New Zealand in 1973 and became a New Zealand citizen within nine months. In 2010, Avery published his autobiography Rebel with a Cause, which charts his life from childhood in English orphanages and foster homes to knighthood.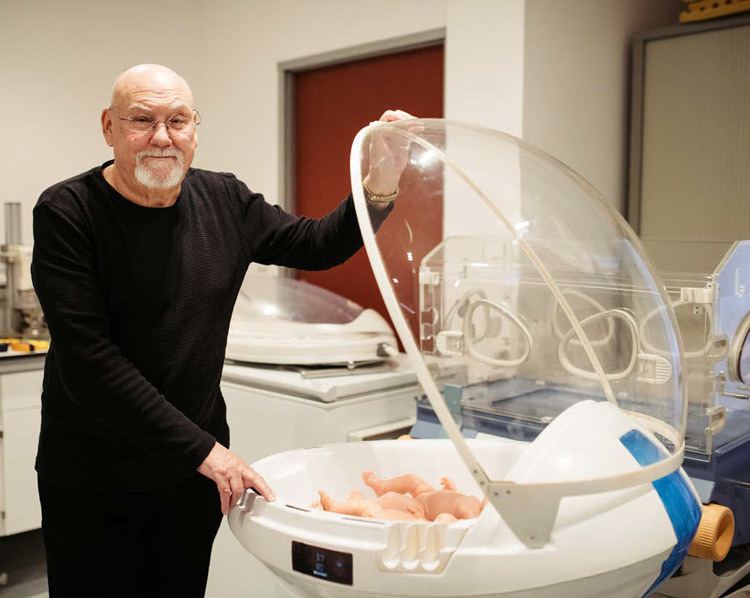 After graduating, Avery worked as an analyst in laboratories, in which he eventually took a shareholding. After leaving Britain and settling in New Zealand, he was a founding member of the Department of Clinical Pharmacology at the University of Auckland School of Medicine. He was then the technical director of Douglas Pharmaceuticals, where he designed drug manufacturing facilities for nine years until 1992.
As Technical Director of the Fred Hollows Foundation, Avery designed and commissioned two state of the art intraocular lens manufacturing facilities in Asmara, Eritrea and Kathmandu, Nepal, and developed novel low cost lens manufacturing technologies, systems, and global distribution networks. The Fred Hollows Foundation laboratories now provide 13% of the world market for intraocular lenses and use technology invented and gifted by Avery. The mass introduction of regulatory-approved low-cost high-quality Fred Hollows lenses collapsed the global price of lenses, making modern cataract surgery accessible to the world's poorest.
In 2003, Avery founded the international development organisation Medicine Mondiale dedicated to making quality healthcare and equipment accessible to even the poorest developing nations around the world.
In 2009, Avery received a World Class New Zealand Award in the Life Sciences category.
Sir Ray is co–founder of Jupl NZ Ltd, a medical technology company.
Avery's inventions include:
Acuset IV Flow Controller: A device that facilitates the safe administration of potent IV drugs.
Lifepod infant incubator: A high-tech low-cost incubator that uses patentable technology to reduce the mortality rates associated with upper respiratory tract infections of premature babies.
Amino Natural: An amino acid based functional food used for the treatment and prevention of protein-energy malnutrition.
Medicine Mondiale is an independent development agency headed by Ray Avery focused on improving life for the world's poor by developing products and technologies that have applications in both the developing and developed world markets.
Between 1993 and 1997 Ray Avery designed and commissioned two state-of-the-art intraocular lens laboratories in Eritrea and in Nepal. Together these labs now supply 10% of the world market for intraocular lenses and together with the efforts of other generic lens manufacturers have collapsed the price of lenses from over US$300 in 1992 to around US$6 today. As a result, cataract surgery is now available to the very poorest around the world.
The Acuset is a small device designed to control the flow of drugs through an intravenous (IV) drip. Unlike roller-clamp device still commonly used in the developing world, the Acuset is intuitive to use, even by untrained operators. It allows fine control and precision of flow rates, eliminating the accidental harm, and in some cases death, caused by incorrect drug doses. In 2008 the Acuset was a finalist in the Saatchi & Saatchi World Changing Ideas Awards.
Medicine Mondiale is developing a range of nutritional productions for the treatment of dehydration and protein-energy malnutrition. These are designed to combat acute diarrhoea, which is the leading cause of death in infants under two years of age in the developing world.
The Liferaft infant incubator is a low cost but high end incubator in development by Medicine Mondiale. The incubator is designed around performance, ease of use and simple maintenance in challenging conditions, such as in poorly resourced healthcare facilities with inconsistent power and water supplies.
Much of the incubator's features have been designed in response to shortcomings in many current incubator designs, which are not always effective or practical in challenging conditions.
By combining an innovative microbial filtration system, as well as robust electronics and mechanisms, Medicine Mondiale intend for the Liferaft infant incubator to be a 'plug and play' solution for neonatal healthcare facilities, requiring little or no maintenance.
In order to get future designers and scientists thinking about the problem at hand, Medicine Mondiale encouraged product design students from AUT University to enter a design contest challenging students to find an innovative solution for the Incubator's humidification system.
Avery has published two books: the best-selling Autobiography "Rebel with a Cause" charting his life from street kid to Knighthood and "The Power of Us" celebrating New Zealanders who dare to dream.
Avery has received awards including: