India




Tamil




Tamil Nadu




Namakkal 637408



Rasipuram is a municipal corporation in Namakkal district in the Indian state of Tamil Nadu. It is a town 27 km (17 mi) from Salem, India. As of 2011, the town had a population of 50,244.
Rasipuram is a historic town dating back to at least the 1st century A.D. Rasipuram got its name from Rajapuram which literally means Kings Town. Rasipuram is part of ancient Kongu Nadu and the region is known as Rasipura Nadu, an internal division of Kongu. The town is famous for its ghee, handloom silk sarees and education. It is also famous for its Lord Shiva temple, said to have been constructed by King Valvil Ori in the 1st or 2nd century. It is believed that the temple possesses a secret path to the Arapallishwarar (Lord Shiva temple) at top of Kolli hills, which is famous for medicinal herbal plants and natural honey. The County (Nagaratchi) of Rasipuram earlier was under the jurisdiction range of Salem District (Managaratchi), and later was managed by the Namakkal District range. It is famous for weaving Silk Sarees Rasipuram Silks. The silk sarees and dhotis woven in this town were traded and also exported to neighboring countries.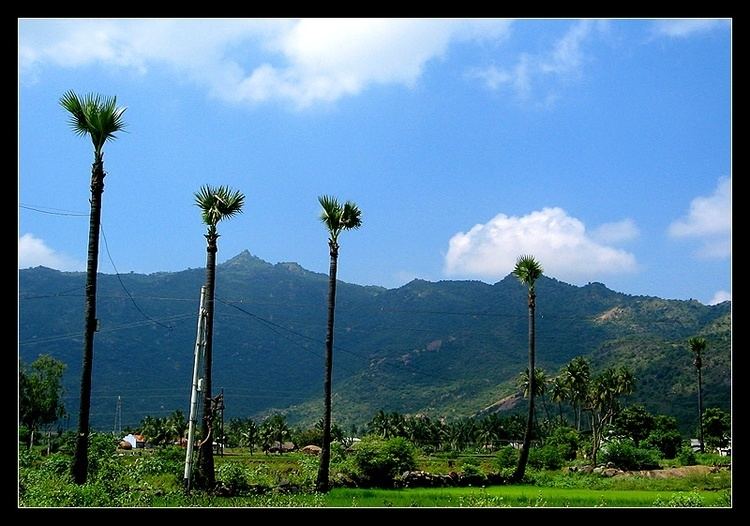 Rasipuram is located at 11.47°N 78.17°E? / 11.47; 78.17. It has an average elevation of 246 metres (807 feet). Kolli Hills is located exactly 54 km from Rasipuram. A lot of medicinal plants and fruit varieties like jackfruit, pineapple and banana are available. A festival named after a legendary king Valvil Ori is celebrated to highlight the indigenous traditions, culture and values of the tribal people living in the hills.
Rasipuram Wikipedia
(,)http://imagizer.imageshack.us/v2/1280x1024q90/838/iqr0.jpg(,)http://image.slidesharecdn.com/basicelectronicsbyr-150320050848-conversion-gate01/95/basic-electronics-by-rvinoth-rasipuram-29-638.jpg%3Fcb%3D1426913966(,)http://image.slidesharecdn.com/basicelectronicsbyr-150320050848-conversion-gate01/95/basic-electronics-by-rvinoth-rasipuram-1-638.jpg%3Fcb%3D1426913966(,)http://image.slidesharecdn.com/basicelectronicsbyr-150320050848-conversion-gate01/95/basic-electronics-by-rvinoth-rasipuram-33-638.jpg%3Fcb%3D1426913966(,)http://image.slidesharecdn.com/basicelectronicsbyr-150320050848-conversion-gate01/95/basic-electronics-by-rvinoth-rasipuram-5-638.jpg%3Fcb%3D1426913966(,)http://image.slidesharecdn.com/basicelectronicsbyr-150320050848-conversion-gate01/95/basic-electronics-by-rvinoth-rasipuram-27-638.jpg%3Fcb%3D1426913966(,)http://image.slidesharecdn.com/basicelectronicsbyr-150320050848-conversion-gate01/95/basic-electronics-by-rvinoth-rasipuram-2-638.jpg%3Fcb%3D1426913966(,)http://image.slidesharecdn.com/basicelectronicsbyr-150320050848-conversion-gate01/95/basic-electronics-by-rvinoth-rasipuram-22-638.jpg%3Fcb%3D1426913966(,)http://img1.dinamalar.com/Kovilimages/T_500_363.jpg(,)http://img1.dinamalar.com/Kovilimages/T_500_364.jpg(,)http://2.bp.blogspot.com/-A4oXyGOtKLo/ThbJYVUcVkI/AAAAAAAAAOY/JwcvlSBixR4/s1600/scan.jpg(,)http://i.ytimg.com/vi/PlDxLimSwi8/hqdefault.jpg(,)http://mw2.google.com/mw-panoramio/photos/medium/53498498.jpg(,)http://i.ytimg.com/vi/ivVeIfltxww/0.jpg(,)http://img1.dinamalar.com/Kovilimages/T_500_1552.jpg
(,)http://i1.trekearth.com/photos/12683/rasipuram.jpg(,)http://image.slidesharecdn.com/selpissue14-priviousissue-131117071202-phpapp02/95/selp-journal-of-social-science-selp-issue-14-privious-issue-39-638.jpg%3Fcb%3D1384693940(,)http://image.slidesharecdn.com/selpissue14-priviousissue-131117071202-phpapp02/95/selp-journal-of-social-science-selp-issue-14-privious-issue-29-638.jpg%3Fcb%3D1384693940(,)https://austinvishal.files.wordpress.com/2013/07/1001695_10201706993501754_1230078272_n.jpg(,)http://i.ytimg.com/vi/xCneXhJDKsA/0.jpg(,)http://i.ytimg.com/vi/0z6_SbMlu-Q/0.jpg(,)http://i.ytimg.com/vi/VwxO4k-8iZo/0.jpg(,)http://i.ytimg.com/vi/DahwG-VwxWU/0.jpg(,)http://i.ytimg.com/vi/noISZYdQh-o/0.jpg
(,)http://www.lostyafound.in/postad/lf.JPG(,)http://www.tamilselvi.com/images/Namakkal-District-Rasipuram-Taluk.png(,)https://en.wiki2.org/wikipedia/commons/thumb/0/09/Tindivanam_Taluk.gif/im264-504px-Tindivanam_Taluk.gif