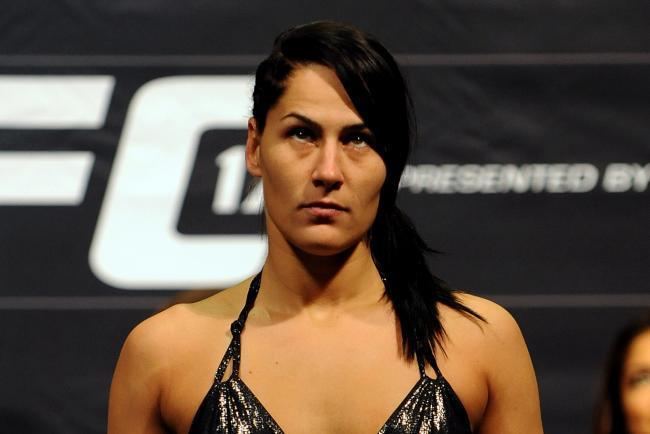 Pennington grew up playing many sports from basketball, softball, volleyball, running cross country, to always wanting to box. She graduated from Harrison High School (Colorado Springs) in 2007 as secretary of the National Honors Society, with many athletic and academic scholarships. She never played sports on a collegiate level due to a broken back. Pennington took an academic Scholarship to the University of Colorado Colorado Springs for pre-med in hopes to continue her education at med school and eventually become a doctor.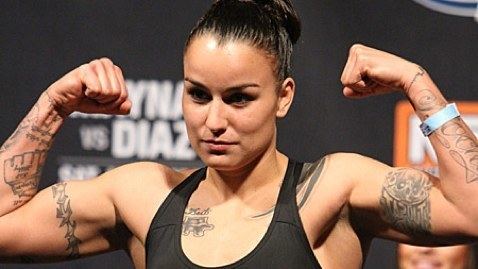 Pennington started training in martial arts at the age of 19, though initially her parents would not let her fight. She fought in amateur MMA from 2009 to 2011, amassing a record of 7 wins and 1 loss with five of those wins by submission. Her professional debut was in March 2012, a TKO victory against Kim Couture.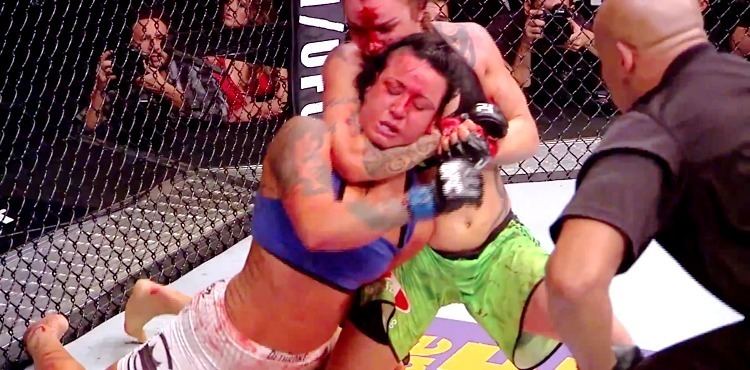 Pennington made her Invicta Fighting Championships promotional debut against future The Ultimate Fighter team mate Sarah Moras on July 28, 2012 at Invicta FC 2. She won via unanimous decision.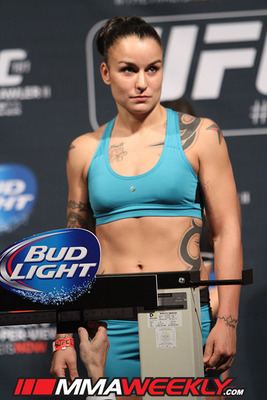 Her next two fights for the promotion were both losses; one to Cat Zingano at Invicta FC 3 and one to Leslie Smith at Invicta FC 4.
In August 2013, Pennington was announced as a cast member of The Ultimate Fighter: Team Rousey vs. Team Tate. She defeated veteran Tonya Evinger via submission due to a guillotine choke in the first round and was the third female pick of Team Tate.
Raquel Pennington faced Jessamyn Duke in the elimination round. Pennington defeated Duke via unanimous decision (29-28, 29-28, 29-28) and the performance earned both participants Fight of The Season honors.
Advancing to the semi-final, Pennington next faced former boxing champion Jessica Rakoczy in the final episode of the series. Prior to the fight, Pennington damaged her hand but was still able to fight. She lost a unanimous decision to Rakoczy (30-27, 30-27, 30-27).
Pennington made her promotional debut against TUF 18 team mate Roxanne Modafferi on November 30, 2013 at The Ultimate Fighter 18 Finale. She won via unanimous decision (30-27, 30-27, 29-28).
For her second fight with the promotion, Pennington replaced an injured Julianna Peña against Jéssica Andrade on March 15, 2014 at UFC 171. She lost the back-and-forth fight via split decision.
Pennington was scheduled to face Holly Holm at UFC 181 on December 6, 2014. However, Holm pulled out of the fight in mid-November, citing a neck injury. Holm was replaced by UFC newcomer Ashlee Evans-Smith. Pennington won the fight via technical submission due to a bulldog choke at the end of the first round. She became the 4th fighter in UFC history to finish a fight with that move.
Pennington fought Holly Holm at UFC 184 on February 28, 2015, a bout that was originally supposed to take place at UFC 181. She lost the fight via split decision.
Pennington was set to take on Liz Carmouche at UFC 191. Carmouche was then replaced by former opponent Jéssica Andrade. Pennington won the fight by submission in the second round.
Pennington is of Mexican descent and openly lesbian. She is engaged to UFC Strawweight Tecia Torres.
Ultimate Fighting Championship
The Ultimate Fighter 18 Fight of the Season vs. Jessamyn Duke
Performance of the Night (One time) vs. Jéssica Andrade