India




Tamil




Tamil Nadu




Vellore District



Ranipet also known as Ranipettai (Rani means queen, pettai means district) is a suburb town and industrial hub of Vellore city in the state of Tamil Nadu in southern India. It is a medium-sized community located about 20 kilometers from the Vellore city center (from Vellore Fort) and also Ranipet is a part of vellore metropolitan area and 100 kilometers from Chennai, the fourth largest urban area in India. It is a major industrial town located on NH 4 Chennai-Bangalore highway.
This town is situated on the northern bank of the Palar river and had a population of 50,764 as of 2011.
Ranipet was built around the year 1771 by Sadut-ulla-khan in honor of the youthful widow of Desingh Raja of Gingee, who committed Sati upon her husbands death. Out of respect for Desingh Rajas valour and his wifes devotion, the Nawab formed a new village opposite to Arcot on the Northern bank of Palar river and named it Ranipettai.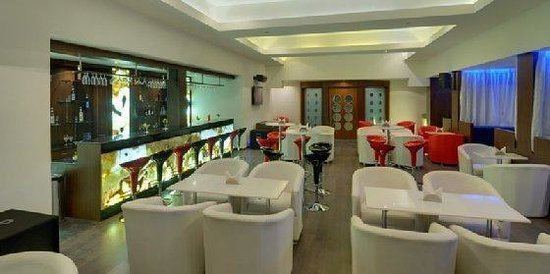 Across the Palar river, a neighbouring town named Arcot, famous for markets of vegetables, Kichili samba rice, sweets, agri products, electrical and jhat market. Every Friday and Sunday, People visit Weekly Market where Farmers directly sell vegetables, fruits and other eatables to people near Ranipet new busstand(santhai maithaanam) and Sipcot respectively.Friday market is also a place were the Hens,Goats, Ox and cows are sold in a traditional way.
Ranipet Wikipedia
(,)http://www.thehindu.com/multimedia/dynamic/02300/ranipet_2300680f.jpg(,)http://www.thehindu.com/multimedia/dynamic/02296/tan_2296290f.jpg(,)http://blessingsonthenet.com/img/uploads/city/aim_bn_1318487567.jpg(,)http://upload.wikimedia.org/wikipedia/commons/b/b0/Martin_Madurai_1860.jpg(,)http://www.ely.anglican.org/education/schools/vellore/images/cnv00020_005.jpg(,)http://upload.wikimedia.org/wikipedia/commons/c/c6/Rocket_warfare.jpg(,)http://upload.wikimedia.org/wikipedia/commons/0/0f/Zundapp_KS_500_1934.jpg(,)http://upload.wikimedia.org/wikipedia/commons/9/99/ArikameduRomanCeramic.jpg(,)http://4.bp.blogspot.com/_lFWfuXateK4/S7cJo4nLgRI/AAAAAAAAABk/DSBTmtsdqGo/s1600/untitled.bmp(,)http://i.ytimg.com/vi/TyOWOFojROc/0.jpg(,)http://ranipet.in/images/1.jpg(,)http://bp2.blogger.com/_XleRLwzWp9c/SEacPcG9DQI/AAAAAAAAAbY/0JDQmaCAtZ0/s1600-h/mpuram3.JPG
(,)http://media-cdn.tripadvisor.com/media/photo-s/03/96/84/d8/fluid-ranipet.jpg(,)http://www.cleartrip.com/places/hotels//3068/306822/images/Restaurant_w.jpg(,)http://www.cleartrip.com/places/hotels//3068/306822/images/Restaaurant_w.jpg(,)http://bh.cleartrip.com/places/hotels//3068/306822/images/Bar_w.jpg(,)http://bh.cleartrip.com/places/hotels//3068/306822/images/Swimming_w.jpg(,)http://bh.cleartrip.com/places/hotels//3068/306822/images/Reception_w.jpg(,)http://bh.cleartrip.com/places/hotels//3068/306822/images/Conference_hall_w.jpg(,)http://www.nivalink.com/watermark.ashx%3FImageUrl%3Dhotelimages/uploads/91620131252145649388.jpg(,)https://gos3.ibcdn.com/pride-biznotel-ranipet-delete-vellore-hotel-exterior-41397321g.jpg(,)http://www.pridehotelranipet.chobs.in/HotelData/H1136/RoomTypeImages/1/3.jpg(,)http://www.pridehotelranipet.chobs.in/HotelData/H1136/RoomTypeImages/1/sd.jpg