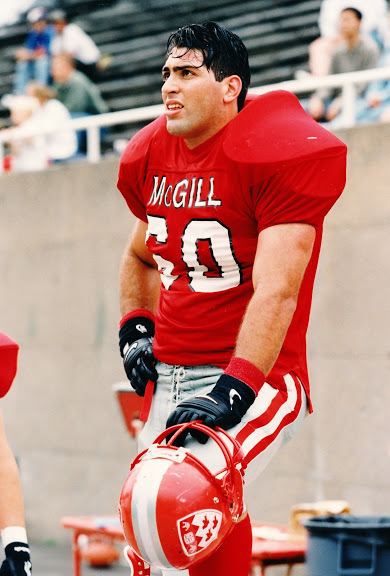 Chevrier began playing Canadian football at 18 years old. He attended McGill University, where he received All-Canadian honors as a defensive lineman and long-snapper. He was a versatile player that saw time at defensive tackle, defensive end nose tackle and offensive tackle (in short-yardage situations).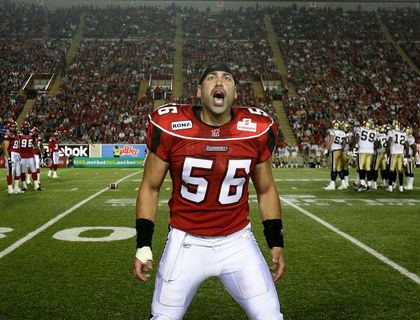 He finished his college career with 40 games, 157 tackles, 82 solo tackles, 20.5 tackles for loss (school record) and 10 sacks. He was the first player in school history to win the J. P. Metras Trophy for the outstanding lineman in Canadian universities. He also received the Alouette alumni trophy for the outstanding player in Quebec football and played in the East–West Shrine Game.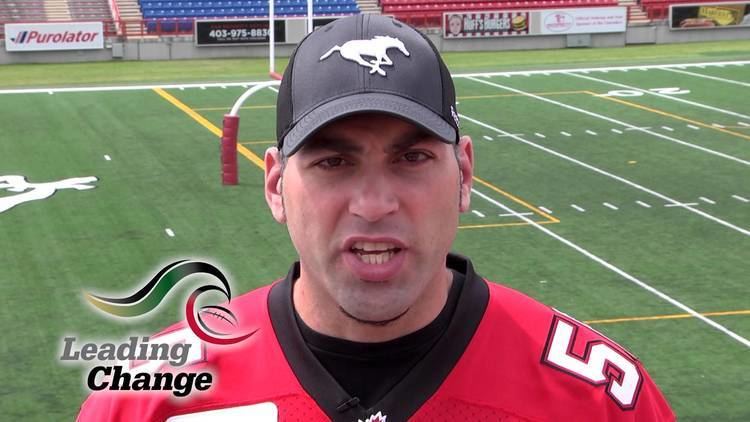 Chevrier was selected by the Jacksonville Jaguars in the seventh round (241st overall) of the 2001 NFL Draft to play as a long snapper, and was also selected by the Edmonton Eskimos fifth overall in the 2001 CFL Draft. He was waived on September 2.
On September 4, 2001, Chevrier was claimed off waivers by the Dallas Cowboys, who were looking to replace long snapper Dale Hellestrae who was released in a salary-cap move. On November 13, he was cut after struggling with his long snapper duties.
On December 4, 2001, he was signed by the Cincinnati Bengals to the practice squad. On December 7, he was promoted to the active roster.
In 2002, he was assigned to the Barcelona Dragons of NFL Europe, where he appeared in 10 games, while recording 7 tackles, one forced fumble and 3 special teams tackles. He was released on August 26.
On September 26, 2002, he signed with the Edmonton Eskimos of the Canadian Football League, playing in 5 games and making 4 tackles. The next year, he appeared in all 18 regular season games, posting 15 tackles, 6 special team tackles, 3 knockdowns and one quarterback sack.
On March 22, 2004, he was signed as a free agent by the New York Jets. He was released on August 28.
On January 31, 2005, he signed with the Calgary Stampeders of the Canadian Football League. The next year, he played the whole season wearing a cast on his left hand, while making 9 tackles, 8 special teams tackles and one quarterback sack.
In 2008, he registered 13 special-teams tackles, one defensive tackle and one pass defensed. The next year, he was converted into an offensive tackle, playing as a reserve and making 7 special teams tackles.
In 2010, he posted 5 special teams tackles, one punt for 53 yards, one fumble recovery and one reception for his second career touchdown. The next year, he had 8 special teams tackles.
In 2012, he tallied 5 special teams. The next year appeared in all 18 regular-season games, made 9 special-teams tackles and also played in the Western Final.
In 2014, he became the 23rd player in franchise history to play with the club at least 10 seasons. He wasn't re-signed after the 2015 season. During his time with the team he served as an offensive lineman, defensive lineman and fullback.
After not signing with a team for much of the 2016 season, Chevrier signed with the Saskatchewan Roughriders on October 21, 2016 and played his first game of this season versus the Montreal Alouettes.
In 2000, while working as a bouncer, he was stabbed in the side of his chest, with the knife narrowly missing his lung. He hosted a radio show on Fan 960 called the "Chevy and Nasty show" with former Stampeders teammate Sheldon Napastuk.