India




281,494 (2001)




Jauhar College of Engineering and Technology




Hindi, urdu


84 km2


Uttar Pradesh




Rohilkhand




Nawab Faizullah Khan




55.08%p



Rampur (Hindi: ; Urdu: ??? ???) is a city and a municipality in and headquarters of Rampur District in the Indian state of Uttar Pradesh.It was formerly known for its various industries, including sugar refining and cotton milling. Its library has more than 12,000 rare manuscripts and a fine collection of Mughal miniature paintings.
It is the administrative headquarters of Rampur District. According to the government of India, the Rampur District is one of several Muslim majority districts on the basis of the 2001 census data on population, socio-economic indicators and basic amenities indicators.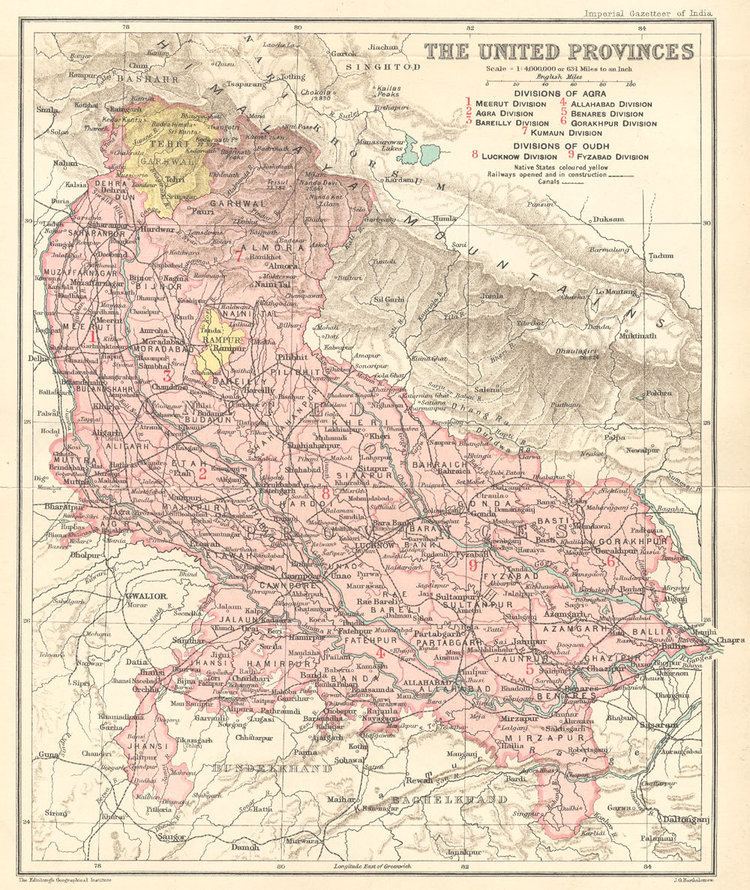 As per medieval history Rampur was the part of Delhi and was divided between Badaun and Sambhal districts. Being situated on upperside of Rohilkhand, it was known by the name Kather and was ruled by Katheria Rajputs. The Katheria Rajputs fought for about 400 years with the rulers of Delhi and later with Mughals. They fought with Naseeruddin Mahmood in 1253, Gaisuddin Balwan in 1256, Jalaluddin Firoz in 1290, Firoj Shah in 1379 & Sikander Lodhi in 1494. In the beginning of Mughal period the capital of Rohilkhand was changed from Badaun to Bareilly and hence the importance of Rampur increased.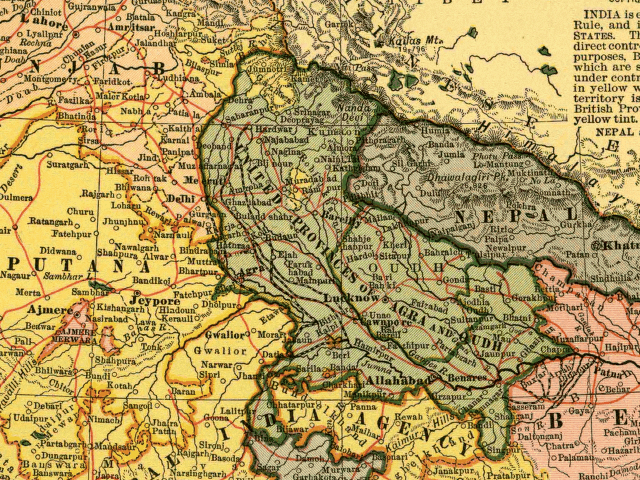 The Rohilla War of 1774–5 began when the Rohillas reneged on a debt they owed the Nawab of Oudh for military assistance against the Marathas in 1772. The Rohillas were defeated and driven from their former capital of Bareilly by the Nawab of Oudh with the assistance of the East India Companys troops. The Rohilla State of Rampur was established by Nawab Faizullah Khan on 7 October 1774 in the presence of British Commander Colonel Champion, and remained a pliant state under British protection thereafter.
Nawab Faizullah Khan laid the first stone of the new fort at Rampur and thus Rampur city was founded in 1775. Originally it was a group of four villages named Kather, the name of Raja Ram Singh. The first Nawab proposed to rename the city Faizabad. But many other places were known by the name Faizabad so its name was changed to Mustafabad alias Rampur. Nawwab Faizullah Khan ruled for 20 years. He was a great patron of scholarship, and began the collection of Arabic, Persian, Turkish and Urdu manuscripts which now make up the bulk of the Rampur Raza Library. After his death his son Muhammad Ali Khan took over, but he was killed by the Rohilla leaders after 24 days, and Ghulam Muhammad Khan, the brother of the deceased, was proclaimed Nawab. The East India Company took exception to this, and after a reign of just 3 months and 22 days Ghulam Muhammad Khan was defeated by its forces. The Governor-General made Ahmad Ali Khan, son of the late Muhammad Ali Khan, the new Nawab. He ruled for 44 years. He did not have any sons, so Muhammad Said Khan, son of Ghulam Muhammad Khan, took over as the new Nawab. He raised a regular Army, established Courts and carried out many works to improve the economic conditions of farmers. His son Muhammad Yusuf Ali Khan took over after his death. His son Kalb Ali Khan became the new Nawab in 1865.
Nawab Kalb Ali Khan was literate in Arabic and Persian. Under his rule, the state did much work to uplift standards of education. He was also a Member of Council during the Viceroyalty of Lord John Lawrence. He built the Jama Masjid in Rampur at a cost of Rs. 300,000. He was also knighted in Agra by the Prince of Wales. He ruled for 22 years and 7 months. After his death his son Mushtaq Ali Khan took over. He appointed W. C. Wright as the Chief Engineer of the state and built many new buildings and canals. Nawab Hamid Ali became the new ruler in 1889 at the age of 14. Many new schools were opened during his reign, and lots of donations were provided to nearby colleges. He donated Rs. 50,000 to Lucknow Medical College. In 1905 he built the magnificent Darbar Hall within the Fort which now houses the great collection of Oriental manuscripts held by the Rampur Raza Library. His son Raza Ali Khan became the last ruling Nawab in 1930. On 1 July 1949 the State of Rampur was merged into the Republic of India. Rampur today presents a slightly decayed appearance: the palaces of the Nawabs are crumbling, as are the gates and walls of the fort. However, the Library remains a flourishing institution of immense value to scholars from all over the world.
The Nawabs of Rampur sided with the British during Indias First War of Independence in 1857, and this enabled them to continue to play a role in the social, political and cultural life of Northern India in general and the Muslims of the United Provinces in particular. They gave refuge to some of the literary figures from the Court of Bahadur Shah Zafar.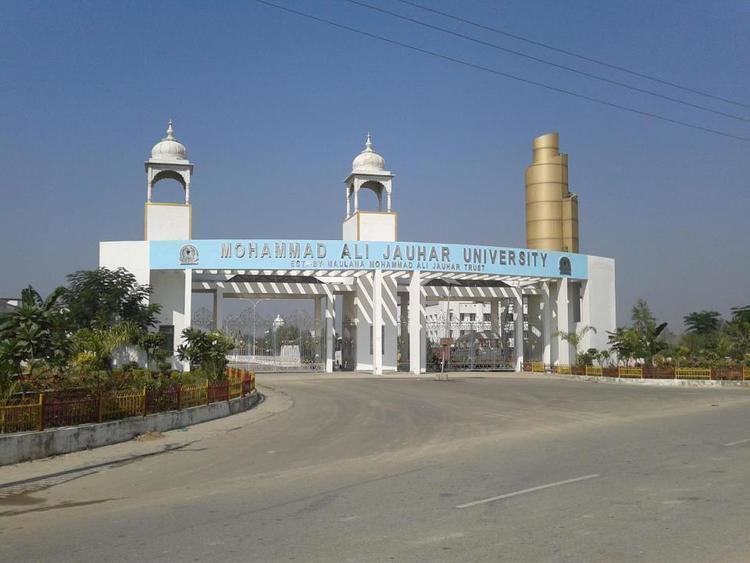 Rampur, located between longitude 79°05 E and latitude 28°48 N, is in Moradabad Division of Uttar Pradesh, India. It is surrounded by district Udham Singh Nagar in north, Bareilly in east, and Moradabad in west and Badaun in south. Spread in area of 2,367 km2, Rampur is 192-meter above sea level in north and 166.4-meter in south. It is home to farms that cover long stretches of land. During rainy season just after a long period of rain the mountain ranges of Nainital can be seen in the north direction.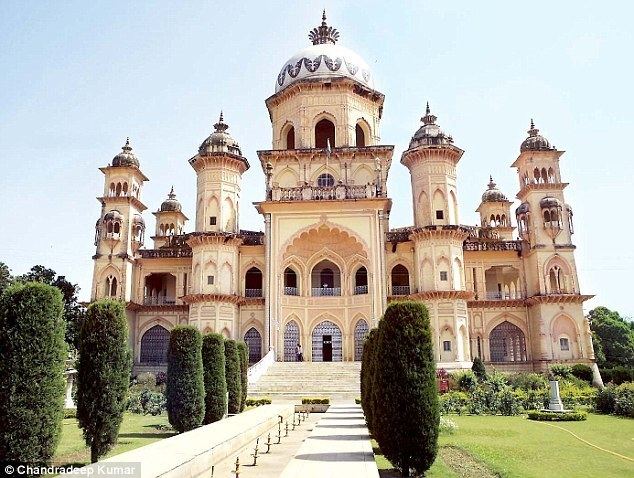 Rampur is considered as third school of poetry after DELHI and Lucknow. Many prominent and legendary URDU poets of the time like Dagh, Ghalib and Ameer Minaee joined the patronage of Rampur court. Nawabs of Rampur were very fond of poetry and other fine arts. They provided remunerations to the poets who were associated with darbar. Nizam Rampuri earned great name as poet. In addition, Shad Aarifi was another famous poet from Rampur who evolved modern ghazal in a very distinct style.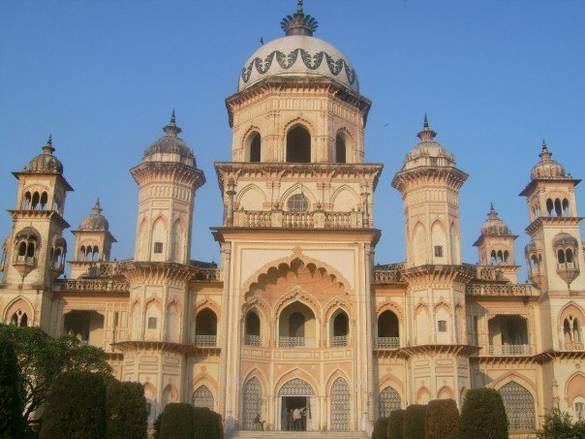 Presently, Azhar Inayati, Abdul Wahab Sukhan, Shahzada Gulrez and Tahir Faraz represent Rampur School of poetry all over the world.
Jama Masjid
The foundation of Jama Masjid in Rampur was laid by Nawab Faizullah Khan. It was built at the cost of 300,000 at that time and it was further completed by Nawab Kalb Ali Khan. The area around the Jama Masjid became a center of attraction and a big market was developed around it, known today as the Shadab Market. A big jewellery market also lines the masjid known as Sarrafa. The shops were rented out to businessmen to meet the mosques requirements. Hindus and Muslims both own these shops and customers belong to both communities. This shows communal harmony that exists in this area.
Raza Library
Nawab Faizullah Khan, who ruled Rampur from 1774 to 1794, established the library from his personal collection of ancient manuscripts and miniature specimens of Islamic calligraphy in the last decades of the 18th century. It is one of the biggest libraries of Asia. As all the succeeding Nawabs were great patrons of scholars, poets, painters, calligraphers and musicians, the library grew by leaps and bounds. Notable additions were made to the collection during the rule of Nawab Ahmad Ali Khan (1794–1840).
It contains very rare and valuable collection of manuscripts, historical documents, specimens of Islamic calligraphy, miniature paintings, astronomical instruments and rare illustrated works in Arabic and Persian. The Raza Library also contains printed works in Sanskrit, Hindi, Urdu, Pashto (having the original manuscript of the first translation of the Quran in addition to other important books/documents), Tamil and Turkish, and approximately 30,000 printed books (including periodicals) in various other languages.
Rampur Planetarium
State of the art planetarium is being established at Rampur. This will be Indias first planetarium based on Digital Laser technology. The planetarium building is almost complete and equipments are being installed. The information will be directly fed by NASA.
Gandhi Samadhi
Gandhi Samadhi is a memorial to Mahatma Gandhi. It signifies the struggles that Mahatma Gandhi took over for the independence of India from British Rule.
Kothi Khas Bagh
Kothi Khas Bagh is a palace located at Rampur, about 30 km east of Moradabad in Uttar Pradesh. It was the erstwhile residence of the Nawabs of Rampur. Set in a 300-acre compound, this huge 200-room European style palace is a unique blend of Islamic architecture and British architecture. It also features personal apartments and offices, music rooms and personal cinema hall of Nawabs. The huge halls, adorned with Burma teak and Belgium glass chandeliers, present a fine specimen of the architecture of a bygone era. There is an Italian marble staircase towards the main bedrooms. The statue of Kalb Ali Khan, the second Nawab of Rampur, is an eye-catching one. Kothi Khas Bagh is now in a dilapidated state due to the age and neglect.
Ambedkar Park
Ambedkar Park is a memorial to Bhimrao Ambedkar. It is a beautiful park with a railway line along its boundary.
Rampur has an agriculture-based economy. It has very fertile land, but little industry, and has no mineral extraction area. The industry in the city is mainly based on agriculture.The main industries of Rampur are wine making, sugar processing, textile weaving and manufacturing of agricultural implements. There is a non-operational Sugar mill in Rampur which was closed down in 1999 amidst political rivalry. Work has begun to restart the mill after state government approval. Mentha oil industry is a well flourishing sector in Rampur. The major cash crop of city is mentha. The company Mentha and allied products limited has its State-of-the-art manufacturing facility in the city. There was also a knife making industry in Rampur. The knives of Rampur were quite famous in the 20th century and were known as Rampuri Chaaku. Eventually the Government of Uttar Pradesh banned making knives longer than 4.5 inches in blade length, leading to a drop in their popularity.
Rampuri cuisine, a part of the Mughal cuisine tradition, developed by the chefs of the Nawabs, is also known for its distinct flavours and dishes with recipes passed on from the royal kitchen, like Rampuri fish, Rampuri Korma, Rampuri mutton kebabs, doodhiya biryani and adrak ka halwa.
Religious practices are as much an integral part of everyday life and a very public affair as they are in the rest of India. Therefore not surprisingly, many festivals are religious in origin although several of them are celebrated irrespective of caste and creed. Among the most important Hindu festivals are Diwali, Holi and Vijayadashami, Mahashivaratri, Ram Navmi, Basant Panchami, Sri Krishna Janamastmi and Raksha Bandhan,which are also observed by Jains and Sikhs. Eid ul Milad, Eid ul-Fitr, Bakr-Id are Muslim religious festivals. Mahavir Jayanti is celebrated by Jains, Buddha Jayanti by Buddhists, Guru Nanak Jayanti by Sikhs and Good Friday, Christmas by the Christians.
Rampur, Uttar Pradesh Wikipedia
(,)http://upload.wikimedia.org/wikipedia/en/e/ea/United_Provinces_1909.jpg(,)http://upload.wikimedia.org/wikipedia/commons/a/a9/United_Provinces_1903.gif(,)http://upload.wikimedia.org/wikipedia/commons/f/f5/UP_region_map.gif(,)http://www.thehindu.com/multimedia/dynamic/00938/01TH_RAMPUR_938530f.jpg(,)http://www.tourismguideindia.com/images/Uttar%2520Pradesh/Varanasi%2520(Banaras)/Varanasi%2520(Banaras)%2520in%2520the%2520early%2520Morning.jpg(,)http://upload.wikimedia.org/wikipedia/commons/6/6d/Belha_Devi_Temple_Pratapgarh.jpg(,)http://dsal.uchicago.edu/images/medium/B16704LM.jpg(,)http://upload.wikimedia.org/wikipedia/commons/9/9b/Khusroe_Bagh_Palace_in_Rampur,_Uttar_Pradesh_(c._1911).jpg
(,)http://upload.wikimedia.org/wikipedia/commons/6/6c/Jauhar_gate.jpg(,)http://si.wsj.net/public/resources/images/OB-UM172_0907ra_J_20120907123116.jpg(,)http://img130.imageshack.us/img130/254/396977104605c75e71fbb.jpg(,)http://www.cougar-rides.com/wp-content/gallery/nepal-2011/nepal001.jpg(,)http://i306.photobucket.com/albums/nn252/junoon_53/8389073_c629dbc3d9_b.jpg(,)http://mw2.google.com/mw-panoramio/photos/medium/74872919.jpg(,)http://mw2.google.com/mw-panoramio/photos/medium/50712011.jpg(,)http://mw2.google.com/mw-panoramio/photos/medium/17539882.jpg(,)http://mw2.google.com/mw-panoramio/photos/medium/35209226.jpg(,)http://mw2.google.com/mw-panoramio/photos/medium/42635153.jpg(,)http://mw2.google.com/mw-panoramio/photos/medium/9524359.jpg(,)http://mw2.google.com/mw-panoramio/photos/medium/74941097.jpg(,)http://mw2.google.com/mw-panoramio/photos/medium/76831401.jpg
(,)http://upload.wikimedia.org/wikipedia/commons/3/33/Razalibrary1.jpg(,)http://www.livemint.com/rf/Image-621x414/LiveMint/Period1/2012/08/04/Photos/Ra621x414.jpg(,)http://upload.wikimedia.org/wikipedia/commons/5/52/Imambara,_Fort_of_Rampur,_Uttar_Pradesh,_c.1911.jpg(,)http://i.ytimg.com/vi/WCVMQ6vSQDk/maxresdefault.jpg(,)http://3.bp.blogspot.com/-oHqp5vcOBcI/UVXfrFzPrpI/AAAAAAAAIkw/d4IDWDu515M/s1600/Kebab.jpg
(,)http://i.dailymail.co.uk/i/pix/2012/12/05/article-2243627-165E8BE0000005DC-660_634x478.jpg(,)https://indiantouristspotdotcom4.files.wordpress.com/2014/09/dbe72-rampur.gif(,)http://4.bp.blogspot.com/-aug1GlLxYhs/VIK-UF7d4VI/AAAAAAAAH8A/utkQ_q9oHs8/s1600/IMG-20141206-WA0000-tile.jpg(,)http://www.epw.in/system/files/Hamid%2520Gate.JPG(,)http://im.hunt.in/cg/up/About/Tourism/imambara-up-ed.jpg(,)http://im.hunt.in/cg/up/About/taj-up.jpg
(,)http://www.cravebits.com/wp-content/uploads/2014/08/article-2243627-165E8BE0000005DC-660_634x478.jpg(,)http://40.media.tumblr.com/2b82f8aff1740a2dca7c723d4a10bba7/tumblr_njrkmxAISA1rve3tbo1_1280.jpg(,)http://www.epw.in/system/files/Rampur%2520Raza%2520Library.jpg(,)http://www.thehindu.com/multimedia/dynamic/00084/29TH_OPED_MELINDA_GA_84931f.jpg(,)http://im.hunt.in/cg/rampur/City-Guide/Library.jpg(,)http://im.hunt.in/cg/up/About/Tourism/lucknow.jpg(,)http://bharatmeragarv.com/wp-content/uploads/2014/10/culture-of-Uttar-Pradesh.jpg