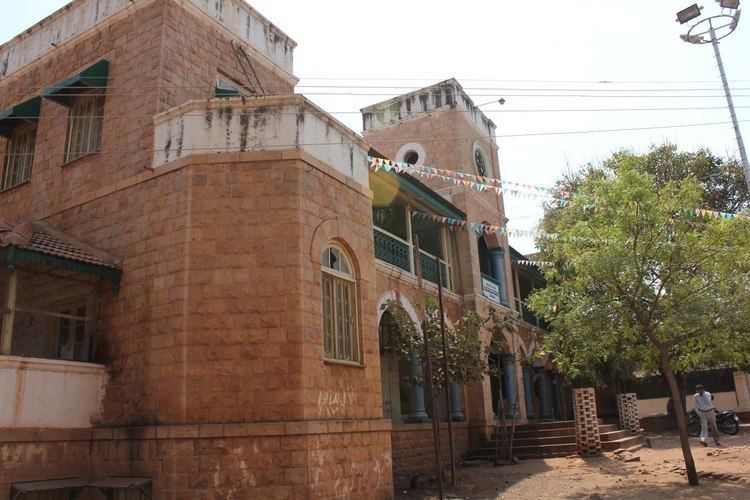 The princely state of Ramdurg, founded in 1799, was one of the non-salute princely states of British India, under the Bombay Presidency, and later the Deccan States Agency. The Konkanasth dynasty measures 438 square kilometers in area. According to the 1901 census, the population was 37,848. Ramdurg acceded to the Dominion of India on March 8, 1948, and is currently part of Karnataka state. Ramdurg is also known for its hills, sugar factories, river, and trekking. The important places near Ramdurg are Shabari kolla, Godachi, Navilu teerth,hoovina kolla, Sunnal Hanumappa, Megundappan kolla, Ramdurg Forts, and Toragal Forts. The best tourist place is by many said to be, Sureban. 3km from Sureban is a great temple, Shree Shabhari Deevi. The temple is located in a dense forest which can change drastically during winter. Sureban is a rich holy place with great historic background for each temple:
Shree Shabhari Deevi
Shree Atmananda Aasharma
Shree Shivananda Hill (Betta)
Shree Manageramma Hill
Shree Falahaareswara Temple
Ramatirtha
As of the 2011 India census, Ramadurga had a population of 39,841. The male population was 11,528 and females was 11,212. The density is 187per km2. The town has an average literacy rate of 63%, higher than the national average of 59.5% - male literacy is 75%, and female literacy is 55%. 13% of the population is under 6 years of age.
Hospitals include Apte Hospital, Bilagi Hospital, Government Hospital, Kulgod Multispeciality Hospital, Kulkarni Hospital, Dhoot Hospital, Agadi Hospital, Kanbur Hospital, Kambi Hospital, Patavardan Hospital, Guru Hospital, Pavate Hospital, and Gunda Pediatric Hospital.
Godachi Fair (December) at Godachi, which is 16 kilometers from Ramdurg, is a major fair of the district. Khanpeth, Torgal, Halolli, Sunnal, Budnur, Batakurki, Halgatti, Sureban, Katkol, Chandaragi, Salahalli, Obalapura and Mudkavi are the surrounding places. all most all villages comes under Ramdurg talluk are historical places. Yarikittur is the village comes under Ramdurg talluk, which is famous for Moharm festival. Sureban and Manihal are the twin cities comes under Ramdurg talluk. The formal name of the Sureban is Shabari vana, The mata Shabari's temple is located nearer to the sureban. There is a belief that Shabari was waiting for Rama in this place. Sureban is also the one among the few places in India were "ChithaBasma of Father of Nation Mahathma Gandhiji" has been kept. Manihal is famous for Shree Shivanand and Shree Atmand Swamiji's Ashrama.
Sunnal is a small village near Ramdurg, which is five kilometers from Ramdurg on Belgavi road, this village is famous for Maruthi Temple which has idol of lord Hanuman from ancient times. It is believed by thousands of devotees that by praying to lord Hanuman at Sunnal will be blessed twice by the lord Hanuman as his idol is seeing the devotees by both the eyes i.e.,idol of lord Hanuman is in front facing towards the devotees. The Lord Hanuman temple of this village is popularly known as "Sunnal Hanumappa".Also the stretch of forest along Sunnal and Halloli Villages is a place comprising Bears. These are popularly known as "Sunnal Karadi" or "Sunnal Kaddi" in Kannada.
Belgaum Airport and Hubli Airport are the airports nearby. Belgaum Railway Station, Bagalkot Railway station and Hubli- Dharwad railway stations are the nearest railhead. nearby district places are Dharwad 80 km, Hubli 100 km, Belgaum 90 km, Bagalkot 70 km. KSRTC bus facility is good, which connects all most all major cities of Karnataka & and even Pune, Aurungabad,Tuljapur & south Maharashtra.
C. D. Hallyal High School, Pragati Vidyalaya, Samarpana vdyapeetha, Government Boys & Girls School, Vidya Prasark Samiti school, Basaveshawar High School, Cambridge English Medium School, C. S. Bembalagi Science College, Smt. I.S.Yadawad Govt. First Grade College, Govt. P.U.College, Smt. Nagamma Kulgod Para Medical Sciences & many more.
There are good banking facilities. ATM services. Many Nationalised Banks are there, Such as State Bank Of Mysore, State Bank Of India, Krantiveera sangolli rayana co-operative Bank, Union Bank Of India, ICICI Bank, IDFC Bank, Syndicate Bank, KVG Bank, Raddi Co-operative Bank etc.
VRL Logistics: VRL Provides bus services from Ramdurg to Bangalore via Hubli.