Covid-19
India




Ghousia College of Engineering




Kannada




Karnataka




Ramanagar district



Ramanagara is a town and a city municipal council in the Indian state of Karnataka. It is also the headquarters of Ramanagara district.
The town was known as Shamserabad at the ruling time of Tippu Sultan. It was then called Closepet, after Sir Barry Close (1756–1813) in pre-Independence times. This name is retained in geology.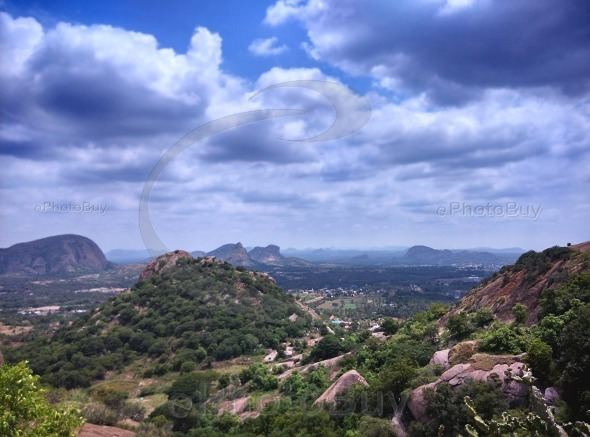 Ramanagara is approximately 50 km southwest of Bangalore. It has an average elevation of 747 metres (2450 feet). district has 4 taluks
Ramanagara
Kanakapura
Channapatna
Magadi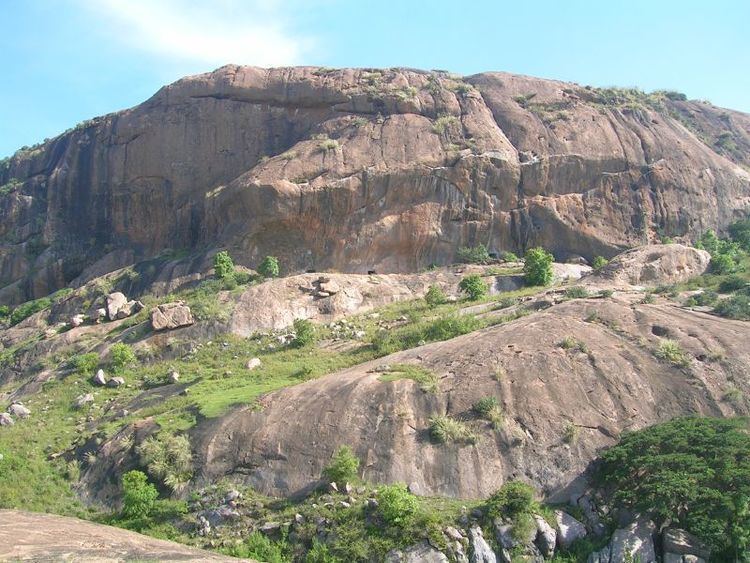 Ramanagara is located on the Bangalore-Mysore highway State Highway 17 (Karnataka), and 27 km from Kanakapur.
Ramanagar is famous for its sericulture, and is nicknamed Silk Town & Silk City . The silk produced in this region forms the input for the famous Mysore Silk. Ramanagar is the largest market for silk cocoons in Asia. 50 tonnes of cocoon a day arrive at the town.
Ramanagar is also famous some of the worlds oldest granite outcrops. The hill Ramadevarabetta, along with Savandurga was one of the shooting locations for David Leans A Passage to India. Small door like grottoes were made in the rock to resemble caves. It was also in this region that the path-breaking Hindi movie, Sholay, was shot.
Other well known hills in the region include the Revanasideshwara hill and Handigundi. These hills have been threatened by quarrying and also plans to carve these hills into statues. The region is covered in scrub forest and is home to threatened bird species such as the yellow-throated bulbul and long-billed vultures. The hill is today one of the few locations in south India where long-billed vultures nest. The region is also home to numerous sloth bears. Tigers were found in the region in the 1900s. Rangarayara doddi has a large lake and boating facilities available for as cheap as Rs. 25 per hour, area has been developed by RCUDA. and has hill named as panchavatti, a slope hill with caves and bears do visit often in dark.
Ramanagara Wikipedia
(,)http://www.ephotobuy.com/wp-content/uploads/symbiostock_rf_content/2146-stock-image-by-simi.jpg(,)http://upload.wikimedia.org/wikipedia/commons/c/c9/Ramdevarabetta.jpg(,)http://www.bijoyvenugopal.com/wp-content/uploads/2014/10/0001-ramanagaram001.jpeg(,)http://cdn.itslife.in/wp-content/gallery/travel-bangalore-and-around/travel-ramanagara-5.jpg(,)http://cdn.itslife.in/wp-content/uploads/2013/10/travel-ramanagara-1.jpg(,)http://s3-ap-southeast-1.amazonaws.com/media.thrillophilia.com/site/rich/rich_files/rich_files/000/004/296/original/trekking-ramanagara.jpg(,)http://farm2.static.flickr.com/1415/5157705995_0f777bb30f_m.jpg(,)http://hibengaluru.com/wp-content/uploads/2015/01/Ramanagara.jpg(,)http://media-cdn.tripadvisor.com/media/photo-s/03/82/13/87/safari-lounge-jungle.jpg(,)http://www.bijoyvenugopal.com/wp-content/uploads/2014/10/ramanagaram-massif.jpeg(,)http://www.filmapia.com/sites/default/files/filmapia/pub/place/r_Ramanagaram_2_.JPG
(,)http://media-cdn.tripadvisor.com/media/photo-s/02/49/9f/d8/meal.jpg(,)http://media-cdn.tripadvisor.com/media/photo-s/04/24/e8/8a/kamat-lokaruchi.jpg(,)http://media-cdn.tripadvisor.com/media/photo-s/02/73/7c/6f/filename-img-20120430.jpg(,)http://edge.ixigo.com/ixi-api/resize%3Fi%3Dhttp://ixigo-images.s3-website-us-east-1.amazonaws.com/5086474dda06660e52a8e91b.jpg(,)http://edge.ixigo.com/img/pizzeria-vaatika-cafe-images-photos-519b222fe4b0f5a61e9c736f.jpg(,)http://media-cdn.tripadvisor.com/media/photo-s/06/0a/5d/a0/kamat-lokaruchi.jpg(,)https://dailypassengerr.files.wordpress.com/2014/07/imag1352.jpg(,)http://media-cdn.tripadvisor.com/media/photo-s/05/a0/b8/a2/kamat-lokaruchi.jpg(,)http://media-cdn.tripadvisor.com/media/photo-s/05/a0/b9/15/kamat-lokaruchi.jpg(,)http://www.kastoori.in/wp-content/uploads/2012/09/Rock_Climbing1.jpg