4.5

/

10

Alchetron

5

Rate This





Genre

Drama, Musical, Romance




Music director

Ravindra Jain


Country

India






Director

Raj Kapoor


Release date

July 25, 1985 (India)




Duration




Language

Hindi







Release date

25 July 1985




Writer

Raj Kapoor (story), V.P. Sathe (screenplay), K.K. Singh (dialogue), K.K. Singh (screenplay), Jyoti Swaroop (screenplay)


Songs

Ek Dukhiyari Kahe




Cast

Saeed Jaffrey (Kunj Bihari (as Saeed Jaffry)), Saeed Jaffrey (Radha B. Choudhary), Kulbhushan Kharbanda (Jeeva Sahay), Kulbhushan Kharbanda (Narendra "Naren" Sahay)



Similar

Bobby (1973 film), Prem Rog, Henna (film)
Ram Teri Ganga Maili Ho Gayee - Title Song | Rajiv Kapoor & Mandakini | Lata Mangeshkar
Ram Teri Ganga Maili (literal translation: Ram, Your Ganga's Become Impure) is a 1985 Bollywood film directed by actor-director Raj Kapoor. The movie stars Mandakini and Rajiv Kapoor, son of Raj Kapoor. It was Raj Kapoor's last film. The film became a "Blockbuster" at the box office and went on to be the highest grossing Hindi film of 1985. The music director Ravindra Jain received a Filmfare Award for this film. The storyline of the film is somewhat similar to Pakeezah. The film became very controversial because of Mandakini's bold scenes of breastfeeding and bathing in a transparent saree, which wasn't something the conservative Indian Censor Board allowed at that point in time.
Contents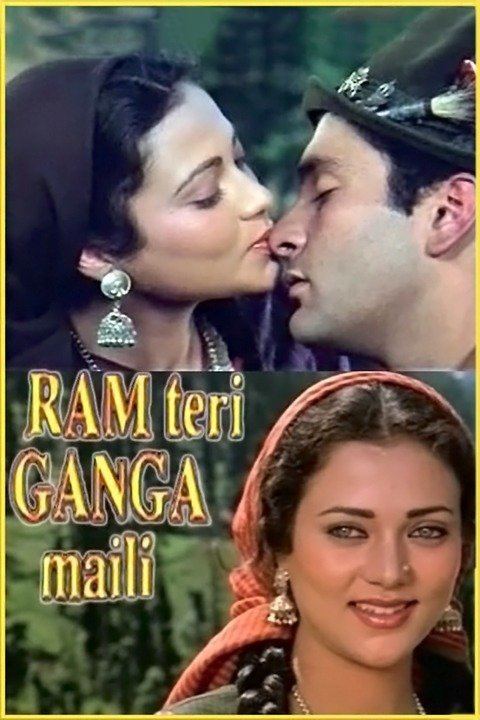 Plot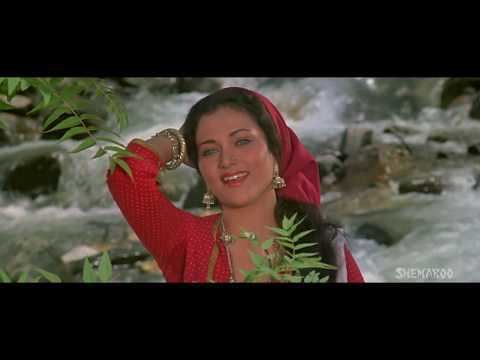 Ganga lives in Gangotri with her brother, Karam. One day she comes to the assistance of a young man, Narendra Sahay, who has come with a group of Calcutta-based college students to study the source of the holy river Ganga, and to get some holy water for his wheelchair-bound paternal grandmother. Both are attracted to each other, and on the next Puran Mashi get married, and spend the night together. Narendra leaves, but promises Ganga that he will be back soon. Months go by, but he does not return. She gives birth to a son, and as soon as she is able to, she starts her journey to Alipor, Calcutta, to confront Narendra and ensure a better future for their son. At Rishikesh she is exploited by two women and a man from whom she escapes and takes shelter in a crematorium. Then at Banaras, she is molested by a Pandit, rescued by the police and given a ticket to Calcutta. When she alights en route to get water for her baby, the train leaves, and she falls into the clutches of Manilal who feigns blindness and lures her to a brothel near Banaras, where she is forced to stay so that she can provide for her son. It is here that she is introduced to powerful politician, Bhagwat Choudhary, who pays a hefty sum and asks Manilal to bring Ganga to Calcutta where he intends to keep her as his and Jeeva Sahay's mistress. What Ganga does not know is that Bhagwat's daughter, Radha, is Narendra's bride-to-be; that Jeeva is none other than Narendra's father, and that soon she will be asked to dance at his wedding reception.
Cast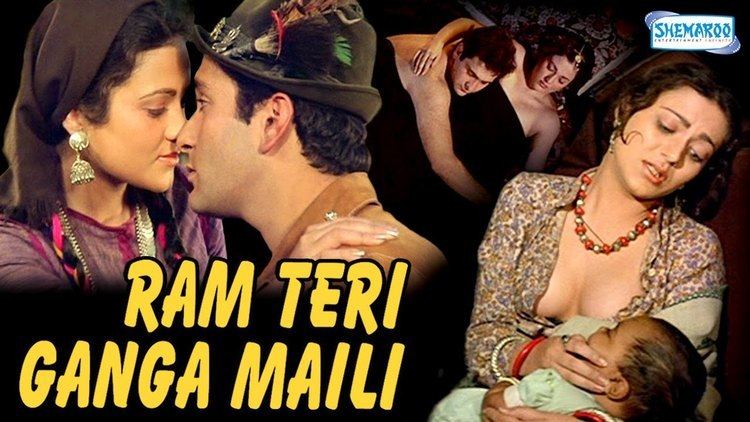 Rajiv Kapoor as Narendra "Naren" Sahay
Mandakini as Ganga
Divya Rana as Radha B. Choudhary
Sushma Seth as Dadimaa
Saeed Jaffrey as Kunj Bihari
Kulbhushan Kharbanda as Jeeva Sahay
Raza Murad as Bhagwat Choudhary
Geeta Siddharth as Mrs. Sahay
Trilok Kapoor as Professor
Krishan Dhawan as Manilal
Vishwa Mehra as Postbabu
Urmila Bhatt as Tajeshwaribai
Gita Siddharth as Mrs. J. Sahai
A.K. Hangal as Brij Kishore
Gautam Sarin as Naren's fellow student
Monty Nath as Naren's fellow student who lost his watch
Kamaldeep as Chamanlal
Tom Alter as Karam Singh (Ganga's elder brother)
Cultural allusions
According to Philip Lutgendorf, the movie is an allegory that "synthesizes classical and mythic narrative, soft-core political and social commentary (here condemning the corruption of politicians and capitalists and championing the nascent environmental initiatives of Prime Minister Rajiv Gandhi). The narrative recapitulates the Abhijñānaśākuntalam story that first appeared in the epic Mahabharata and then was reworked, some six hundred years later, by the poet Kalidasa."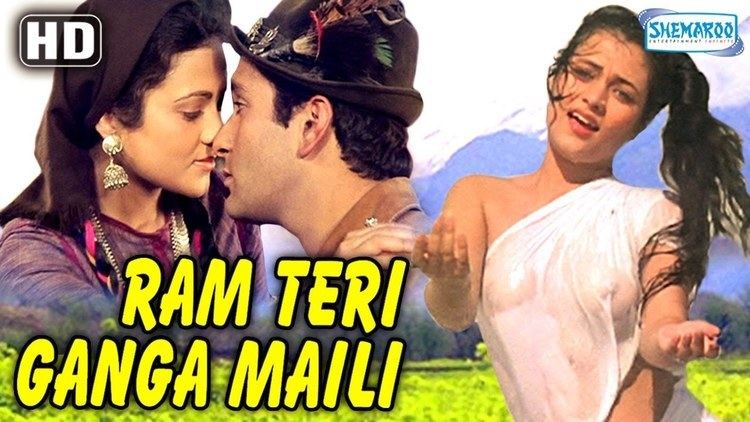 The final song sequence "Ek Radha ek Meera" brings Raj Kappor's personal experiences with filmdom and reality. This song sequence is the climax of the plot where the bride-to-be is face-to-face with the other "saut", the culturally "polluted" dancer who has made that journey from the pure source of the Himalayas to the ever-flowing and ever-absorbing Ganges with all of the human impurities. It also differentiates between the love of Radha and Meera and reconnects the movie back to the Krishna Leelas.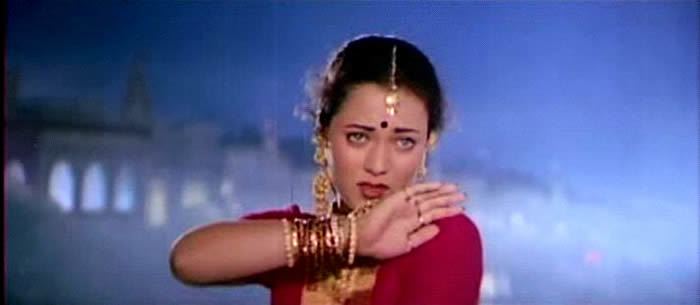 The movie was a hit, and it earned Mandakini a Filmfare nomination as Best Actress. The film also caused a stir because of two scenes: one in which Mandakini bathes under a waterfall wearing only a flimsy white saree through which her breasts are clearly visible and another in which she is shown breast-feeding a child. Some critics claimed that the scenes were vulgar and exploitative, and were used to get around the Censor Board's stringent rules against nudity. Kapoor, as usual, defended the inclusion of the scenes stating that they were tasteful.
Awards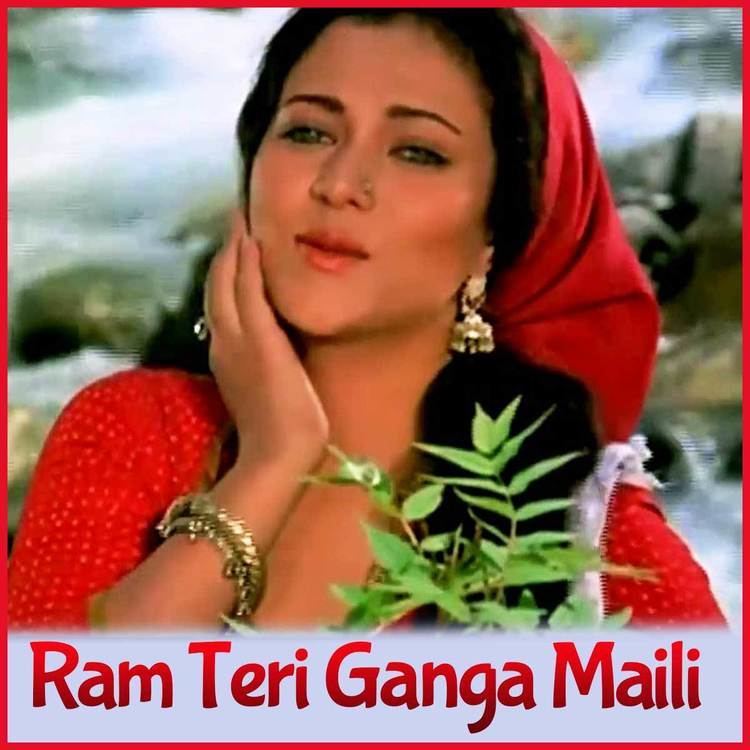 The film won five Filmfare Awards.
Best Film
Best Art Director - Suresh Sawant
Best Director - Raj Kapoor
Best Editor - Raj Kapoor
Best Music Director - Ravindra Jain
Songs
Audio: HMV, Music and Lyrics: Ravindra Jain, except 5 and 9
"Ek Dukhiyari Kahe" - Lata Mangeshkar
"Ek Radha Ek Meera" - Lata Mangeshkar
"Husn Pahadon Ka" - Lata Mangeshkar, Suresh Wadkar
"Ram Teri Ganga Maili Ho Gayee - Part 1" - Suresh Wadkar
"Sun Sahiba Sun" - Lata Mangeshkar; Lyrics - Hasrat Jaipuri
"Tujhe Bulayen Yeh Meri Bahen" - Lata Mangeshkar
"Yaara O Yaara" - Lata Mangeshkar, Suresh Wadkar
"Ram Teri Ganga Maili Ho Gayee - Part 2" - Suresh Wadkar
"Main Hi Main Hoon -Suresh Wadkar; Lyrics - Amir Qazalbash
References
Ram Teri Ganga Maili Wikipedia
(Text) CC BY-SA
Ram Teri Ganga Maili IMDb
Ram Teri Ganga Maili Rotten Tomatoes
Ram Teri Ganga Maili themoviedb.org