Preceded by

Bill Bolling




Succeeded by

Lynwood Lewis




Allegiance

United States




Party

Democratic Party




Political party

Democratic




Spouse

Pam Northam




Preceded by

Nick Rerras




Name

Ralph Northam








Full Name

Ralph Shearer Northam




Born

September 13, 1959 (age 56) Nassawadox, Virginia, U.S. (

1959-09-13

)


Alma mater

Virginia Military Institute Eastern Virginia Medical School




Role

Lieutenant Governor of Virginia




Office

Lieutenant Governor of Virginia since 2014




Children

Wes Northam, Aubrey Northam




Education

Eastern Virginia Medical School, Virginia Military Institute




Service/branch

United States Army



Virginia medical marijuana lt gov ralph northam helping legalization
Ralph Shearer Northam (born September 13, 1959) is an American doctor, U.S. Army veteran, former Virginia state senator, and current Lieutenant Governor of the Commonwealth of Virginia.
Contents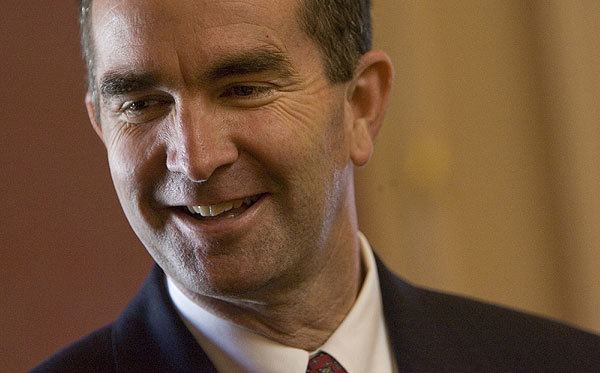 Northam is the Democratic nominee for Governor of Virginia in the 2017 election.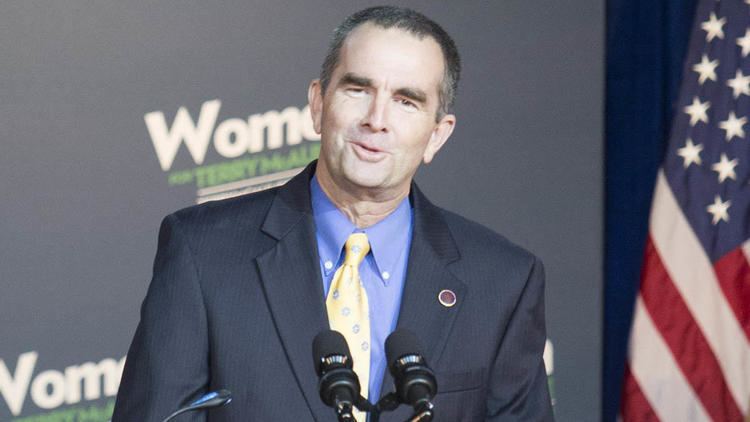 Lt gov ralph northam offers advice for new students
Early life and education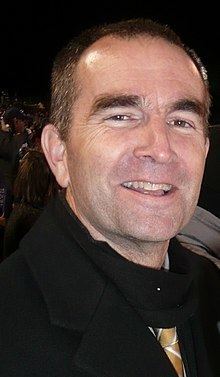 Northam is the son of Nancy B. Shearer, a nurse, and Wescott B. Northam, a former Commonwealth's Attorney and Circuit Court judge in Accomack County, Virginia. Northam grew up on a farm in Onancock, Virginia, and graduated from Onancock High School, where was a member of the basketball team. He was voted "Most Likely to Succeed" and graduated as salutatorian.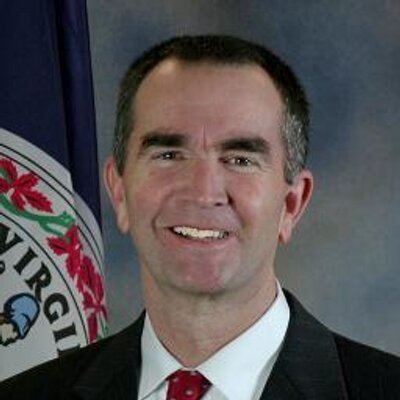 He graduated from the Virginia Military Institute in 1981, receiving a bachelor's degree in biology. He served as president of VMI's honor court. He went on to Eastern Virginia Medical School, earning his M.D. degree in 1984.
Army and medical career
From 1984 to 1992 he served as a United States Army physician, attaining the rank of major. During his army service, he completed a pediatric residency at Brooke Army Medical Center in San Antonio, Texas, followed by a child neurology fellowship at Walter Reed Army Medical Center in Washington, D.C.. During Operation Desert Storm, he treated evacuated casualties at Landstuhl Regional Medical Center in Germany.
In 1992, Northam left the Army with the rank of major. Since 1992, Northam has been a pediatric neurologist at Children's Hospital of the King's Daughters in Norfolk, Virginia.
Political career
Prior to entering politics, Northam voted for Republican George W. Bush in the 2000 and 2004 presidential elections, a fact that opponents raised in later Democratic primaries. Northam says that he was apolitical at the time and regretted those votes, saying: "Politically, there was no question, I was underinformed."
Virginia State Senate
Northam first ran for office in 2007 in the Virginia 6th Senate district, which includes the Eastern Shore of Virginia; Mathews County, on the Middle Peninsula; and parts of the cities of Norfolk and Virginia Beach. He was unopposed for the Democratic nomination. On November 6, 2007, he defeated Nick Rerras, a two-term Republican incumbent, 17,307 votes to 14,499.
He was re-elected in November 2011, defeating Ben Loyola, Jr., a defense contractor, 16,606 votes to 12,622.
In 2009, Northam — a self-described "conservative on fiscal issues and liberal on social issues" — was the subject of an attempt by State Senate Republicans to get him to switch parties. This action would have given Republicans control of the State Senate, but after news of the imminent switch broke on Twitter, Democrats held a closed-door meeting, and Northam reiterated that he was not leaving the party. He later said, "I guess it's nice to be wanted, but I'm a Democrat, and that's where I'm staying."
Lieutenant Governor of Virginia
Northam ran for Lieutenant Governor of Virginia in the 2013 election. Northam competed against U.S. Chief Technology Officer Aneesh Chopra for the Democratic nomination. On June 11, 2013, Northam won the Democratic primary over Chopra with 54% of the vote to Chopra's 46%.
On November 5, 2013, Northam was elected as Virginia's 40th Lieutenant Governor over Republican E.W. Jackson by a 10% margin, receiving 55% of the vote to Jackson's 45%. Northam was the first Democrat since Tim Kaine in 2001 to be elected Lieutenant Governor of Virginia.
2017 run for Governor
In February 2015, just over a year into his term as lieutenant governor, Northam confirmed his interest in running for Governor of Virginia in 2017. He made these intentions official on November 17, 2015, via an email to supporters.
Northam faced former Congressman Tom Perriello in the Democratic primary. On June 13, 2017, Northam won the Democratic nomination with 56% of the vote to Perriello's 44%. He faces Republican nominee Ed Gillespie in the general election.
Northam's campaign funds were heavily depleted by the end of the primary race. He was left with around $1.75 million, which amounts to roughly half of Gillespie's remaining funds.
Political positions
Northam supports the Affordable Care Act, also known as Obamacare, although he has argued that it is in need of improvement. He also supports a federal Medicaid expansion in Virginia.
Northam is pro-choice. He opposes banning late-term abortions after 20 weeks. He believes the Democratic Party should not endorse candidates who are pro-life. Northam's 2017 gubernatorial bid has been endorsed by the National Association for Repeal of Abortion Laws (established 1969) NARAL. Northam has argued for reducing abortion rates through education and expanding access to contraceptives.
Northam has pledged to "stand up against" over-reach by Immigration and Customs Enforcement. That is, "I'll work side by side with our attorney general to make sure that ICE is not overstepping their bounds, [so] that people, especially immigrants, in Virginia aren't living in fear. Something that we are very proud of in Virginia is that we are inclusive. Our lights are on; our doors are open." Northam opposed President Trump's decision to rescind Deferred Action for Childhood Arrivals (DACA), which offered temporary stay for unauthorized immigrants who came to the United States as minors. Northam said Trump's "decision lacks compassion, lacks moral sense, and lacks economic sense."
Northam has offered conditional support for the proposed Atlantic Coast Pipeline, provided that the pipeline's construction is deemed to be environmentally safe. He has avoided taking a firm stance on other pipelines such as the Mountain Valley Pipeline.
Northam is opposed to both offshore drilling and fracking.
Northam, endorsed by the Laborer's International Union of North America, reports voting in the ballot initiative against a constitutional amendment that would have made the long-established right-to-work law in Virginia a permanent amendment to the state constitution. Virginia has been a statutory right to work state since 1947.
Northam criticized the repeal of the car tax under former Governor Jim Gilmore, saying Virginia still hasn't "recovered" from its repeal, as it "hurt K-through-12" and "hurt higher education."
Northam has said that when the time comes to redraw Virginia's legislative and congressional boundaries in 2020, if governor, he will only approve a map that is drawn by a nonpartisan commission.
Personal life
Northam currently lives in Norfolk. He has two children, Wes and Aubrey. His brother, Thomas Northam, is the law partner of Virginia State Senate member Lynwood Lewis, who was elected to the State Senate to replace Northam when he resigned his State Senate seat to assume the position of lieutenant governor.
Northam serves as the vice chair of the Fort Monroe Authority, which oversees Fort Monroe, a Civil War historic site where Union General Benjamin Butler sheltered freed slaves.
References
Ralph Northam Wikipedia
(Text) CC BY-SA