Name

Ralph Kinnard




Role

Actor





Movies

Recipe for Love









People also search for

Monica Pasqualotto, Juan Carlos Garcia




Marriage location

New York, United States



Director s reel ralph kinnard mov
Ralph Kinnard has been teaching for over fifteen years, acting and directing to hundreds of actors, directors, models, TV and radio hosts. He is a successful director himself (winner "Best Director" L.A. Arpa Foundation for Film, Music and Art 2010, Winner "Best Foreign Film", NYC Downtown Film Festival 2010, participating in Marche du Film del Cannes Film Festival 2009) with his latest production "as you like it" (A MÍ ME GUSTA). The feature was also part of the official selection of the Calcutta Film Festival 2009, the Mérida Film Festival (Mérida, Venezuela) 2009, the Havana Film Festival 2009 and the Margarita Film Festival 2009. He received the "MARA DE ORO" for best movie director in 2009.
Contents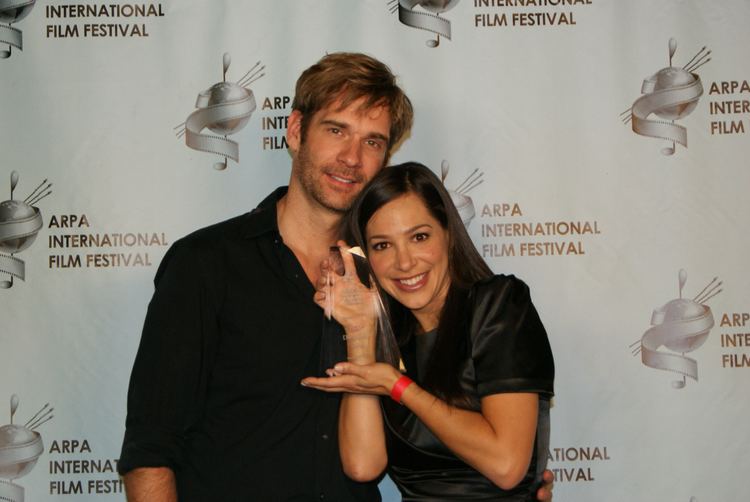 Luana senos and elio scandal directed by ralph kinnard
Biography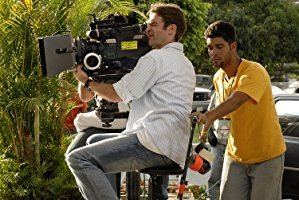 Born in Germany (full name: Ralf Graessner), he studied at the Andy Geer theater school in Munich at age 19. His passion for the scenic arts led him to London where he joined the Philippe Gaulier Performing Arts Institute; and he continued his studies in the Lee Strasberg Theatre and Film Institute Theater Institute, where he graduated in Acting and Directing. In 1996 he took filming courses in the New York University Film School New York University. In 1995 he directed The Chorus Girl and The Donahue Sisters in the Marilyn Monroe Theater in New York.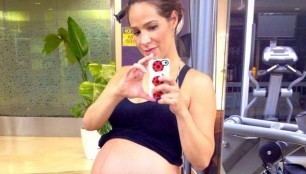 He worked as Director's Assistant in plays like In Search of Strindberg at the Actor's Studios, (NY 1995), Flushed for Akika Productions, (NYC 1996) and As she walked through the fair, with the BBC London (NYC 1996). He also had the opportunity of being Production Assistant in Woody Allen's CELEBRITY (1998).
Throughout his career has directed short films like: Brotherlove, (New York 1996); Slipped, (New York 1997) and Oda a la mujer (Caracas 2000). He was director's assistant in Transgressions, for the BBC London/ New York, and for the German film Sausages for Columbia Tris-Star (New York 1997); he also directed plays like Buscando a Strindberg, (Teatro Doris Wells, Caracas 2000) and in Shakespeare interactivo (Teatro Doris Wells, Caracas 2001). In 2007 he worked as director in the short film Ausente (Caracas), which was selected to participate in the Los Angeles International Short Film Festival.
Kinnard has worked as an acting professor, lecturer and acting advisor for over 10 years working in every major TV channel in Venezuela. In 2008, he directed his first feature A Mí Me Gusta [1], that entered the official selection of the Kalkota Film Festival and has been a major success in Venezuela.
Studies
Post-production PM producciones, Caracas. (1999)
Filmmaking New York University - sce, (1995)
The Lee Strasberg Theater Institute New York City (1993–1995)
Philippe Gaulier London (1993)
University of Regensburg. (1991–1993)
Theater and mime school Andy Geer, Munich. (1990–1992)
High school Otto Von Taube Gymnasium, Gauting, Germany (1982–1990)
Elementary school Josef Dosch Dchule, Munich, Germany (1978–1980)
Director and producer
DIRECTOR: FEATURE film "A MÍ ME GUSTA", Caracas, London, ANANAS PRODUCCIONES, CNAC, CINES UNIDOS (2008) - Official Selection Calcutta Film Festival 2009
DIRECTOR SHORT FILM "Ausente" (2006) – Official Selection Short Film Festival Los Angeles 2007
DIRECTOR at Kinnard Productions (2002–2006) (Commercials and Industrials)
ARTISTIC DIRECTOR at TV CHANNEL CANAL I (Puma TV) (2005)
DIRECTOR of the Documentary "Venakite" Caracas, (2005)
ARTISTIC DIRECTOR at TV CHANNEL TELEVEN (2003)
PRODUCER short film "Anais toma medida drásticas" (2003)
AUTHOR of the book "La Actuación paso a paso". (2003)
PRODUCER of TV pilot "RadioNet" (2002), Televen
DIRECTOR of TV program "Lo que callan las mujeres" at RCTV with Dora D'Agostino. (2001)
DIRECTOR of "El monologo de la penehabilidad", Theater Casa del Artista, Caracas y Theater Opera, Maracay. (2001)
PRODUCER "Las cosas que uno se imagina", Theater Doris Wells, Caracas. (2001)
DIRECTOR "Shakespeare interactivo", Theater Doris Wells, Caracas. (2001)
DIRECTOR, PRODUCER and EDITOR Shortfilm "Mephisto", Caracas. (2000)
DIRECTOR "Buscando a Strindberg", THEATER Doris Wells, Caracas. (2000)
PRODUCTION ASSISTANT "INTO MY HEART" (1998), New York City
DIRECTOR Short-Film "Slipped", New York. (1997)
2nd ASSISTANT DIRECTOR "Sausages", Columbia Tri-Star, Germany New York. (1997)
LOCATION MANAGER AND PRODUCTION ASSISTANT BBC London/New York, Canal 4 "Transgressions". (1996–1997)
PRODUCTION ASSISTANT "Celebrity" Woody Allen (1998)
1st Assistant DIRECTOR "As she walked through the fair", BBC London/New York. (1996)
1st ASSISTANT DIRECTOR "Flushed" for Akika Productions, New York. (1996)
DIRECTOR Short Film "Brotherlove", New York. (1996)
ASSISTANT PRODUCER "Home" Leech Productions, New York. (1996)
DIRECTOR'S Assistant Actor's Studio New York in In Search of Strindberg, New York. (1995) (Director Vivica Lindfors)
DIRECTOR Marilyn Monroe Theater New York de "The Donahue sisters". (1995)
DIRECTOR Marilyn Monroe Theater New York de " The Chorus Girl". (1995)
Acting coach
Acting Coach and Teacher Miami Acting Studio (2009– )
Acting Coach and Teacher Kinnard Academy (2000–2009)
Acting Coach and Teacher at TV Station RCTV (2001–2005)
Acting Teacher THEATER Casa del Artista, Caracas (1999–2000)
Public speaker and motivational speaker
In alliance with PCO'S INTERNATIONAL (2006–2008) for companies such as BAYER, MASTERCARD, BANCO CENTRAL UNIVERSAL, EL UNIVERSAL,
Keynote speaker "BENCHMARKING 2007", Hotel Tamanaco, Caracas
References
Ralph Kinnard Wikipedia
(Text) CC BY-SA