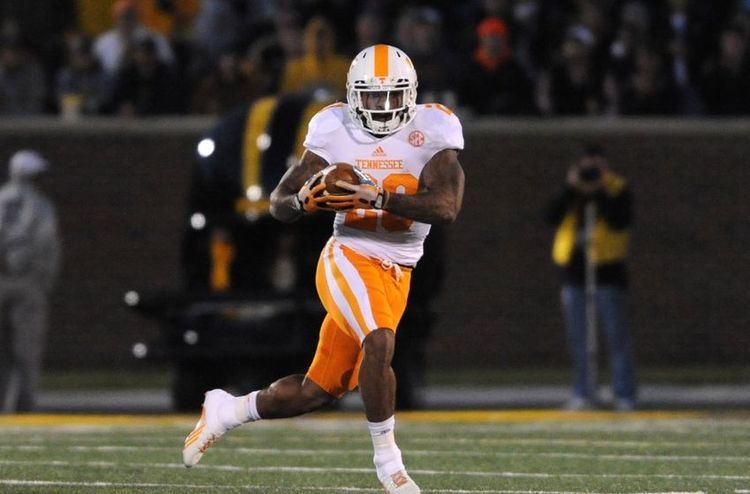 Neal attended Sandy Creek High School in Tyrone, Georgia. He helped lead the Sandy Creek football team to Class AAAA state championship in 2009, after he ran for 166 yards and one touchdown over Clarke Central. As a senior, he rushed for 1,816 yards on 291 carries (6.24 avg) and 33 touchdowns, earning the Georgia Sportswriters Class AAAA State Offensive Player of the Year.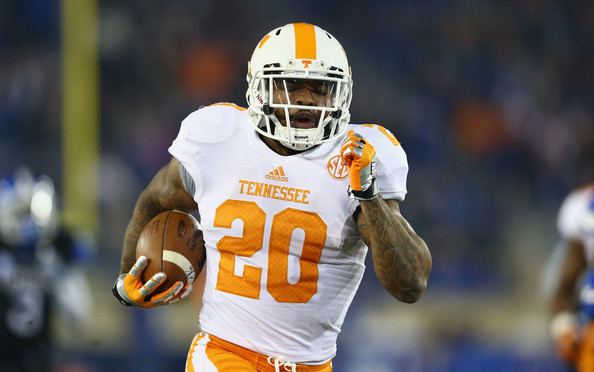 Considered a four-star recruit by Rivals.com, he was rated the 9th best running back prospect in the nation. He accepted a scholarship from Tennessee over offers from Mississippi State and Penn State.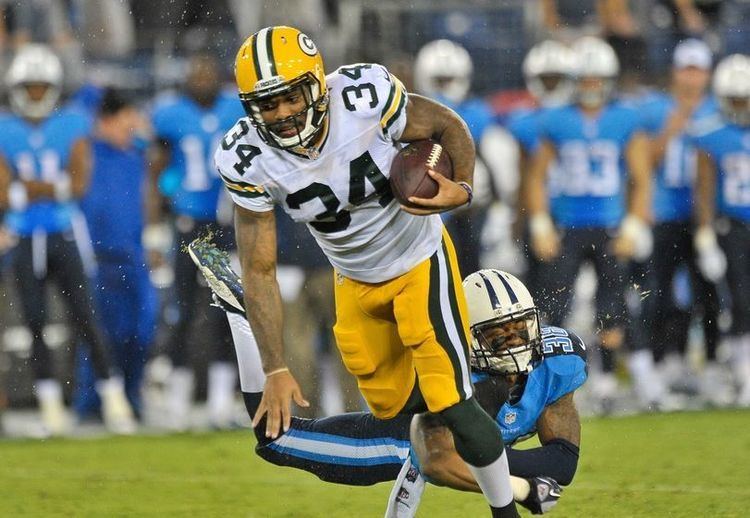 In 2010, Neal played in 10 games as a freshman for Tennessee and rushed 46 times for 197 yards (4.3 avg) and caught seven passes for 100 yards. In 2011, he played wide receiver and running back for the Volunteers, and recorded 13 catches for 269 yards and carried 27 times for 134 yards (5.0) with three touchdowns. As a junior, he appeared in 10 games for the season, missing two due to an ankle injury. He was the leading rusher on team with 708 yards on 156 carries (4.5 avg) and finished with nine total touchdowns on the season (five rushing, four receiving). He also caught 19 passes for 149 yards. As a senior in 2013, Neal rushed for a career-high 1,124 yards on 215 carries (5.2 avg) and scored a career-high 15 rushing touchdowns, and hauled in 27 passes for 108 yards.
After going undrafted in the 2014 NFL Draft, Neal signed with the Green Bay Packers on May 12, 2014. On August 26, 2014, he was placed on injured reserve by the Packers. On November 3, 2014, he was signed to the Packers' practice squad. On August 30, 2015, he was released by the Packers with an injury settlement. On September 5, 2015, Neal was cut by the Packers.
On September 7, 2015, Neal was signed to the Miami Dolphins' practice squad. On September 9, 2015, he was released by the Dolphins.
On September 22, 2015, the Oakland Raiders signed Neal to their practice squad. On November 17, 2015, he was released by the Raiders.
On December 1, 2015, he was signed to the Pittsburgh Steelers' practice squad. On January 18, 2016, the Steelers signed Neal to a future/reserve contract. He was later released by the team.
On August 4, 2016, Neal was signed by the Cleveland Browns.