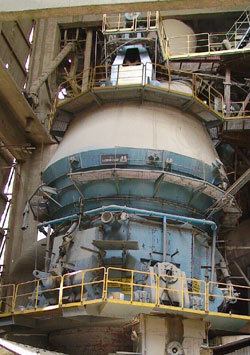 Rajgangpur derived its name from the erstwhile princely state of Gangpur Estate. This town was transferred from Commissioner of Chhotanagpur to Odisha Division in the year 1905.
As of the 2001 India census, Rajgangpur had a population of 43,912. Males constitute 52% of the population and females 48%. Rajgangpur has an average literacy rate of 68%, higher than the national average of 59.5%: male literacy is 74%, and female literacy is 62%. In Rajgangpur, 13% of the population is under 6 years of age.
The main language spoken by the inhabitants of this town are Oriya, Hindi, Urdu, Sadri. The main source of job creation in the town are the industries in and around the town.
Rajgangpur has a large tribal population, dominated by Kisan, Gond, Oraons, Munda, Kharias and other tribals. Their main occupation is farming. The tribals also work in nearby factories and also hold a lot of government jobs. The tribal men and women are hardworking and they enjoy singing and dancing using Mandar, Dholki, Nagra and Muhuri. Education, medical facilities, clean drinking water and social justice are of major concern to the tribals, as they have scant access to these resources.
People of different faiths stay in Rajgangpur (RGP) like Hindu, Christian, Muslim, Sikh. Some of the festivals that Hindus celebrate are Cart festival, Ganesh puja, Ramnavami, Durga puja, Janmastami, Shivaratri, etc. Festivals celebrated by Christians include Christmas and Easter. The important festivals that Muslims celebrate are Id ul fitr (Id), Id ul zuha (Bakrid)& Id miladun nabi. Urs festival also celebrated at Lal Baba's Dargah
Rajgangpur has a good market place. It has number of stores for each category. Nearby villages rely on Rajgangpur Town for their trading activities and regular needs as well. The Town Has Always been known for the producing the best business leaders throughout. Very Small Companies are there with all the ample potential to lead ,one goes with the name MSA ENGINEERS & CONTRACTORS CO.It is assumed that in the near future the town will give tough business competition to Rourkela ,may surpass them.
Rajgangpur is home to OCL Konark brand of cement from Odisha Cement (India) Ltd. and other industries. OCL Iron & Steel Limited is based at Lamloi. Hari Machines Ltd. have their heavy engineering unit at Ranibandh, which is popular for manufacturing heavy machinery products but currently they are shut down. With the rapid industrialisation of Sundargarh District, other industries – such as
Scan SteelsLtd.
M R Engineers Pvt Ltd.
T.R. Chemicals Ltd,
Proton Steels Ltd.
Sushila Cement Pvt Ltd.
Techno Steels Ltd
Jay Jagannath Steels
Ginni Refractories (P) Ltd .
MSA ENGINEERS & CONTRACTORS CO.
and other small cement factories with other sponge-iron manufacturing – have successfully sprung up.
Rajgangpur Government Hospital is located in the heart of the town with ample facilities for patients.
Rajgangpur is well connected with Sundargarh and Rourkela through the State Highway No. 10 and is also well connected with the Odisha state capital Bhubaneswar. Rajgangpur is a station on the Tatanagar–Bilaspur section of Howrah-Nagpur-Mumbai line.
Nirmala English School (ICSE)
Dalmia Vidya Mandir (CBSE)
Sri Aurobindo Integral Education & Research Centre (CBSE)
Rastriya Vidyalaya (BSE)
St. Mary's Girls High School (HSE)
G.E.L. Church High School
Gandhi Girls High School
Sarffuddin Ahmad Memorial Urdu High School
Gopabandhu High School(HSC)
Ranibandh High School
Saraswati Vidya Mandir (CBSE),
Sunrise English School (CBSE)
And more than 15 M.E. schools
Dalmia Vidya Mandir (CBSE)
Nirmala English School (ISC)
Sri Aurobindo Integral Education & Research Centre (CBSE)
Saraswati Vidya Mandir (CBSE)
Dalmia College (CHSE)http://www.dalmiacollegergp.ac.in/
Sarbati Devi Women's College (CHSE)
Om maa saraswati institute of science and technology(CHSE)
Currently there are two radio channels operating in Rajgangpur which has its radio stations in Rourkela. There is currently one single screen movie theater namely Milan Talkies and another movie theater is under construction. There is also a Cable TV network in Rajgangpur named Satellite Club. Apart from these during various religious festivals plays are also held at town community centre and OCL colony auditorium.
Haji Hazrat Laal Shah Dargah is one of the most prominent and holiest place in this Town. People from different religion have firm belief on it. It send out the message of peace & Harmony in the Town. The Mazaar monument is one of the most beautiful structure in the Town. People from far areas come here to seek the blessings. There is an Annual Urs held for the same and people form different corners of the country visit here for seeking the blessings.
The Jama Masjid of Rajgangpur is one of the biggest Mosque in the region. It is one of the beautiful mosque of the region. People offer their Namaaz here five times a Day.
There are two more mosques in the Town(Masjid-e-Gaushia) in Idgaah Mohalla & Maqbool Masjid in Dilawarganj. Both of these mosques are also equally important and the monuments are really very beautiful. Its always soulful to offer Namaaz in these mosques and these are must visit places of the Town.
The Town is known for the huge Sunni Muslims and they all love to live in peace & harmony along with other religions of the Town.
Ghoghar Dham is a sacred place located 8 km towards north from Rajgangpur. It is famous for its Lord Shiv Temple & Hilltop. In the month of Shravan a lot of pilgrims & kawadias visit the temple. The newly renovated Durga mandir is one of the best temple with its finest work of Glass Art. Dalmia Mandir located at the center of the town & managed by OCL India Ltd is a beautiful temple of Lord Shiva, Lord Ram, Laxman, Goddess Sita & Lord Radha Krishna. It is surrounded by a beautiful flower park. Beside this there are two churches too.
Current MLA from Rajgangpur (ST) Assembly Constituency is Gregory Minz of INC, who won the seat in State elections in 2004. Previous MLAs from this seat were Mangala Kisan who won this seat representing BJD in 2000, representing JD in 1995 and in 1990, representing JNP in 1985, Mukharam Naik of INC(I) in 1980 and Brajamohan Kishan of JNP in 1977.
Rajgangpur is part of Sundargarh (Lok Sabha constituency).