Occupation

Novelist, Urdu poet




Died

March 15, 1992, India




Years active

1945–1992




Name

Rahi Raza




Children

Nadeem Khan




Role

Poet







Notable awards

1979 Filmfare Best Dialogue Award:Main Tulsi Tere Aangan Ki




Books

Topi Shukla, The Feuding Families of Village Gangauli




Movies

Alaap, Karz, Lamhe, Aaina, Disco Dancer




Similar People

Sachin Bhowmick, Babbar Subhash, Baldev Raj Chopra, Hrishikesh Mukherjee, Yunus Parvez




Education

Aligarh Muslim University



Dr nadeem hasnain speaking on dr rahi masoom raza urdu studio mushaira with manish gupta
Rahi Masoom Raza (1 September 1927 – 15 March 1992), born in Ghazipur, Uttar Pradesh, India, was an Urdu poet. He won the Filmfare Best Dialogue Award for the hit film Main Tulsi Tere Aangan Ki in 1979 followed by Mili and Lamhe, which he won posthumously. He also wrote in Hindustani and Hindi language and was a lyricist of Bollywood.
Contents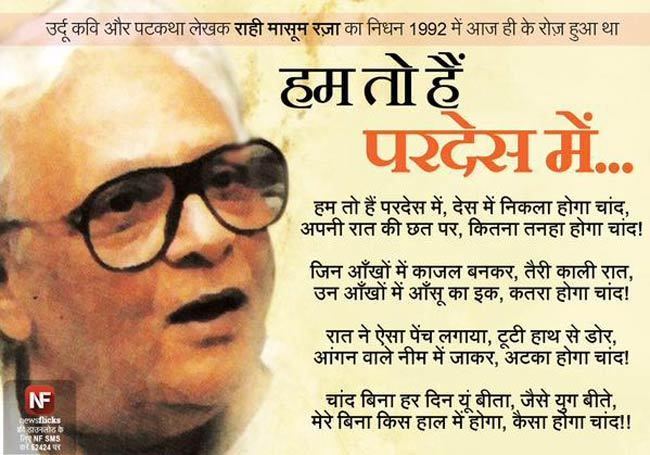 Dr rahi masoom raza an into by dr nadeem hussnain urdu studio with manish gupta
Early life and education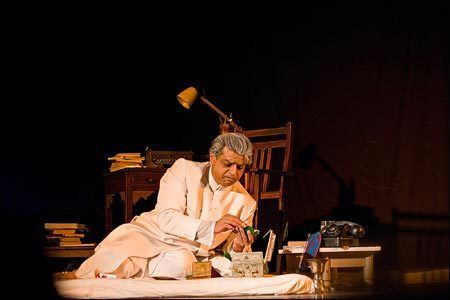 Rahi Masoom Raza was born in a Muslim family in a village named Gangauli, located in district of Uttar Pradesh, the most populous state in Northern India. Raza completed his early education in and around Ghazipur, from where he went to Aligarh Muslim University to complete higher studies. He completed a doctorate in Hindustani Literature and pursued a career in literature.
Literary career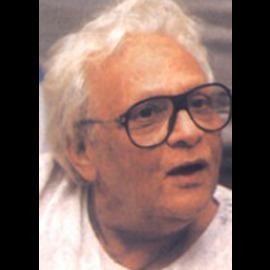 He wrote the script and dialogues for a popular TV serial, Mahabharat. The TV serial was based on the epic, the Mahabharata. The serial became one of the most popular TV serials of India, with a peak television rating around 86%.
Several of Raza's works vividly depict the agony and turmoil of the consequences of the partition of India, especially its effect on the Hindu-Muslim relationship and the social tension among different Indian social groups.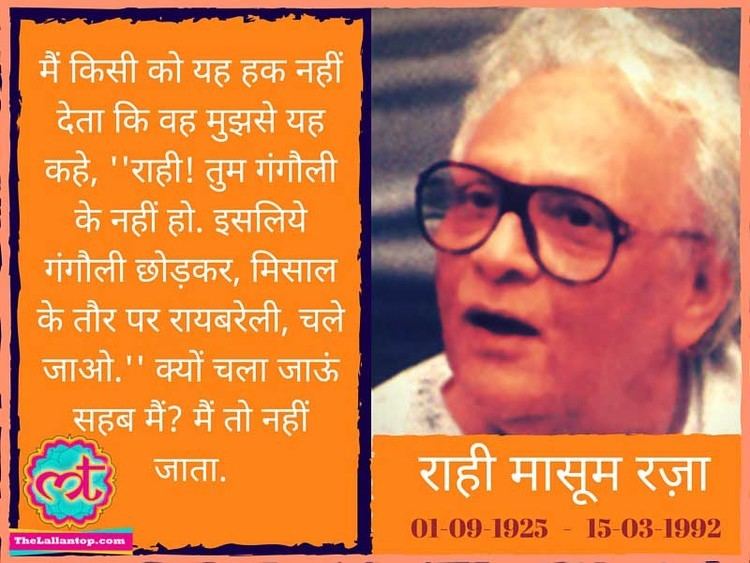 They also depict life in feudal India and the ordinary happiness, love, pain, and sadness of ordinary people. At times he is the narrator. For instance, his novel Adha Gaon ("Divided Village") narrates the story of two opposing Muslim landlord families in the village Ganguali at the time when India was gaining independence.
The central theme of Adha Gaon is that different people – regardless of class and religion – were sharing same land, water and air like brothers with all their human qualities and weaknesses but communal rivalry was not that much prominent then the mutual relationship between both the communities in United Provinces at the time of Indian Partition. In Adha Gaon, Raza paints a very colourful picture of 1940s rural India showing interdependence of Muslim & Hindus on each other be it may be in form of relationship between two landlords or relationship between master and servants (right-hand man of a Muslim Zamindar is a Hindu and best friend is also a Hindu Zamindar). Theme of novel is that before politics tore us away we (Hindu and Muslim) were one nation, Hindustan.
Katra Bi Arzoo ("The Lady Desire Locality") is set in the city of Allahabad, Katra being a locality of the city. The novel is set in 1970s India and as its central theme it bares the brutality of emergency in India and how general people were affected by such a draconian regime. It is an ode to anti emergency activist and shows how people through their vested interest enjoyed the fruits of emergency and how emergency ruined and destroyed the life's people. In the foreword, Raza dedicates the novel to anti-emergency activists and say that freedom of speech is basic freedom.
Another novel, Topi Shukla, also revolves around the acts and conducts of devilish politicians of India min character topi shukla being metaphor for Indian politician.
In his "Neem ka Ped" Raza tells the story of an "asami", a tenant labourer and his landlord master. The story starts in pre-independent India and ends in post independent India, showing the vagaries of both the feudal and democratic systems in India with its darker side. The protagonist is a landless labourer who is very faithful and obedient to his master and dreams only of making his only son an educated person. Fortunes dwindles in landlords home and he is sentenced to jail for murder of an upcoming leader of congress because of manipulations of his cousin who is also a landlord but nurses a grudge against the landlord. After independence son of labourer becomes a member of parliament and son of landlord his trusted aid and advisor but as the saying is "power corrupts" the son of labourer who had now became an M.P. gets corrupt and selfish and in that is destroyed. Highly popular T.V. serial by same name was made on these novel in which Pankaj Kapoor marvelously depicted the landless labourer.
Singer Parvati Khan is his daughter-in-law. She is married to his son Nadeem Khan, who is a director and cinematographer.
Works
The following is an illustrative list of his works in different genres of writings:
Novels
Adha Gaon (The Divided Village)
Dil Ek Saada Kaghaz
Topi Shukla
Os Ki Boond
Katra Bi Arzoo
Scene No. 75
Poetry
Mauz-e-ghul mauz-e-saba (Urdu)
Ajnabee shahar ajnabee raste (Urdu)
Main ek Feriwala (Hindi)
Sheeshe ke Makaan Wale (Hindi)
Autobiography
Chotey aadmi ki badee kahaani ("Big Story of a Small man")
Movie and TV scripts
Neem ka Ped – Novel and TV Serial with same name
Kissi Se Na Kehna
Main Tulsi Tere Aangan Ki
Disco Dancer
Mahabharat
Movie dialogues
Aaina (1993)
Parampara (1992)
Lamhe (1991)
Naache Mayuri (1986)
Karz (1980)
Judaai (1980)
Hum Paanch (1980)
Gol Maal (1979)
Alaap (1977)
Baat Ban Jaye (1986)
Awam (1987)
Movie Lyrics
Alaap (1977)
References
Rahi Masoom Raza Wikipedia
(Text) CC BY-SA