Occupation

Actress




Name

Quentin Dean




Years active

1967–1969




Role

Actress






Full Name

Quintin Corinne Margolin or Corinne Ida Margolin




Born

July 27, 1944 (

1944-07-27

) Los Angeles County, California, USA


Died

May 8, 2003 (Aged 58) , Los Angeles, California, United States


Nominations

Golden Globe Award for Best Supporting Actress – Motion Picture


Movies

In the Heat of the Night, Stay Away - Joe, Will Penny


Similar People

Norman Jewison, Peter Tewksbury, Stirling Silliphant, Lee Grant, John Ball


Height

Approx ( 5.8 Feet )
Quentin Dean (July 27, 1944 – May 8, 2003) was an American actress of the 1960s.
Contents
Born Quintin Corinne Margolin (some sources cite Corinne Ida Margolin), she was introduced as the 16-year-old temptress Delores Purdy in Norman Jewison's 1967 hit film, In the Heat of the Night, for which she received a Golden Globe nomination for Best Supporting Actress. Her acting career ended in 1969.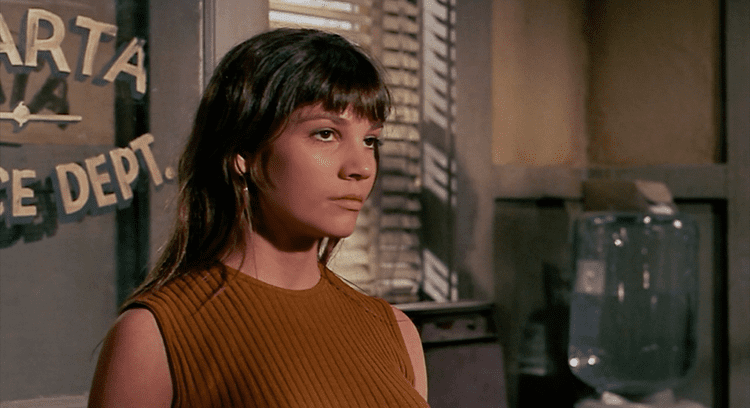 The Ballad of Quentin Dean was recorded by Steve Hart and the Cadillac Angels in January 2014
The Ballad of Quentin Dean
The Ballad of Quentin Dean is considered as a tribute to the great actress Quentin Dean. Steve Hart and the Cadillac Angels recorded it in January 2014. S. C. Hart composed the music and wrote the lyrics for the ballad. The other people involved with Cardiac Angels were Tony Balbinot (Electric / Bass Guitars), Mickey Rea (Radiant Ghost Voice), and Neal Eathrly (Drums / Tambourine / Harmonica / Chimes). Desert Bloom Music Publishing published the ballad. It is available to stream on Bandcamp app and their website. You can also download the ballad at Bandcamp site.
Quentin Dean's Role in the Heat of the Night Movie
Quentin Dean started her acting career in 1967, as the 16-year-old teasing seductress Delores Purdy in the movie the Heat of the Night. It was her debut film as an actress, and it won her a nomination for the Golden Globe Award for Best Supporting Actress.
The film starts with the murder of Philip Colbert, who was a wealthy industrialist. A police officer Sam Wood (Warren Oates) finds his body on the street late one night. Chief Gillespie (Rod Steiger) leads the investigation. He sends Wood to check out all town entry and exit points, and he finds a black man called Virgil Tibbs and arrests him. Gillespie is embarrassed later to learn from Tibb's chief that he is a police officer from Philadelphia and a top homicide detective. His boss also recommends that Tibb should assist the murder investigation.
As days go by, Gillespie takes another suspect into custody named Harvey, who was also proved to be innocent by Tibbs. The victim's widow Mrs. Colbert (Lee Grant) is unsatisfied by the clumsiness of the police in the case and amazed by Tibbs performance. She threatens to stop the factory construction unless Tibbs take charge of the investigation. Even though reluctant at the beginning, the two policemen decide to comply with her wish and decide to respect each other.
Delores used to display her naked body to strangers passing by at night when she was alone at home. Sam Wood was spotted enjoying her show one night while he was on duty. This made her brother Purdy, who was a nasty local, to think the police officer Wood was responsible for making her pregnant. He decides to take her to the police station and files a case against Wood.
It was Tibbs, an African-American Philadelphia police detective who finally unfolds the mystery behind the murder. For this, he visited a backstreet abortion specialist, who reveals that Delores has taken an appointment for getting her pregnancy aborted. When Delores arrives there, she saws Tibbs, and she runs away. Tibbs follows her and finds her boyfriend Ralph (Anthony James) who was working as a counter boy in a night restaurant. Incidentally Delores's brother Purdy comes there with his gang and holds Tibbs at gunpoint. Tibbs yells at Purdy to look inside Dolores' purse for money which Ralph gave her for getting the pregnancy aborted. Ralph got the cash from Colbert when he robbed and killed him. Seeing the cash in Dolores's purse, Purdy confronts Ralph. In the heat of the moment, Ralph shoots and kills Purdy. Tibbs immediately grabs Ralph's gun, and by then Gillespie arrives. Gillespie arrests Ralph for Colbert's murder. Ralph confessed and said he had no intentions to kill Colbert. He said he met Colbert to see whether he would hire him for the new factory Colbert was planning to build.
Quentin Dean and Elvis in Stay Away, Joe.
The Western-comedy film, Stay Away, Joe was released in the year 1968. The film has Elvis Presley in the lead role and was based on the novel, "A satirical farce" by Dan Cushman published in 1953.
In this movie, Elvis Presley is portrayed as Joe Lightcloud, who is an American rodeo rider and a Navajo whose folks still lives on restricted conditions.
Joe convinces his Congressman to give him a prize bull and twenty heifers( heifer means a cow that has not borne a calf, or has borne only one calf.) so that he and his father could prove that even though under reservation, the Navajos can raise cattle successfully. If their experiment turned out to be a success, then Navajo people could get more help from the government. But unfortunately, Joe's friend, Hoverty accidentally grills the prize bull and Joe ends up selling the heifers to buy some plumbing and home enhancement materials for Annie, his stepmother.
Quentin Dean is portrayed as Mamie Callahan in the film which is the daughter of a shotgun-toting lady named Glenda Callahan who owns a tavern. Throughout the film, Mamie is attracted to Joe and can't seem to stay away from Joe, who was a girl chaser.
Television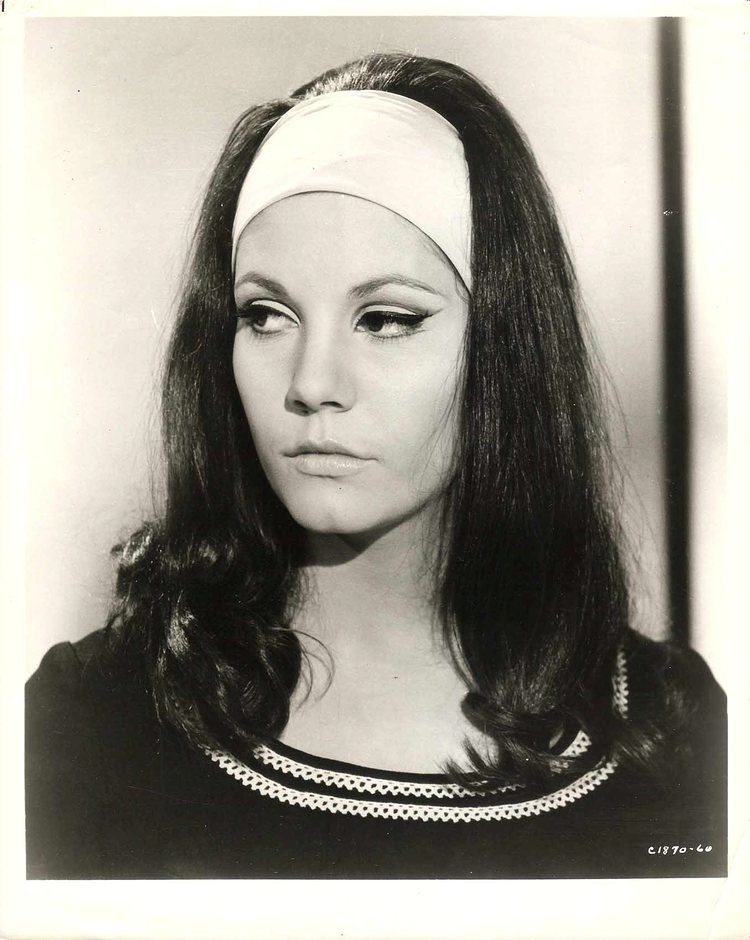 The Big Valley as Bettina (1 episode, 1967)
Judd for the Defense as Lou Ann Bender (1 episode, 1967)
The Virginian as Saranora (1 episode, 1968)
Lancer as Lucrece (1 episode, 1969)
The High Chaparral as Sarah (1 episode, 1969)
The F.B.I. as Elaine Donner (1 episode, 1969)
The Mod Squad as Sally (1 episode, 1969)
Her Role in The Big Valley (TV Series)
The Big Valley is an American Western drama TV series and was originally released on September 15, 1965, on the American Broadcasting Company Network or ABC. It had a total of four seasons comprising of 112 episodes. The last episode of the series was aired on May 19, 1969. The series depicted the lives of the Barkley family in Stockton, which was one of the richest and greatest ranch owning families in the city. Barbara Stanwyck was playing the lead role of the series which was a widow of a wealthy 19th-century California rancher. She had Lee Majors, Richard Long, Linda Evans, and Peter Breck as her family. Quentin Dean appeared only in one episode of the series which was telecasted in the year 1967. As it seems, she had a minor role in the series, and her character name was Bettina.
Films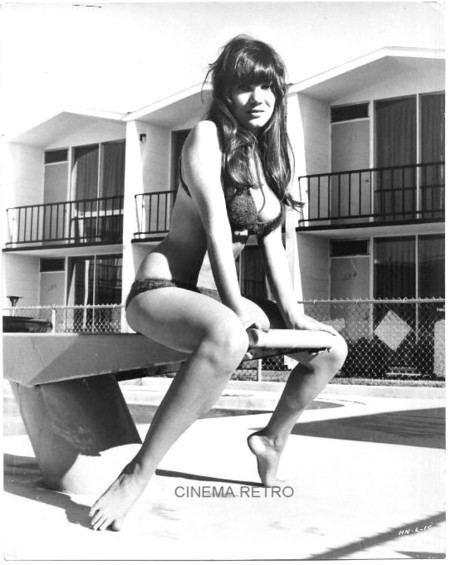 In the Heat of the Night (1967) as Delores Purdy
The Young Runaways (1968) as Joanne
Stay Away, Joe (1968) as Mamie Callahan
Will Penny (1968) as Jennie
Cause of Death
She died of cancer at age 58 in Los Angeles, California. Her remains were cremated and the ashes scattered at sea in the Pacific Ocean.
Relationship & Did Quentin Dean Ever Married ?
As per the latest information available, Quentin Dean remained single for her entire life.
References
Quentin Dean Wikipedia
(Text) CC BY-SA