Country

Malta




Area

5.0 km2


Mayor

Rosianne Cutajar (PL)




Population

16,849



Qormi (Maltese: in the Qormi dialect), also known by its title Citta Pinto, is a city in Malta. It has a population of 16,849 (as of March 2013), which makes it the fifth largest locality in Malta. The town is located southwest of Valletta, in the centre of Malta.
Contents
Map of Qormi
The bordering towns of Qormi are Marsa, Luqa, Zebbug, Siggiewi, Hamrun, Birkirkara, Attard, Santa Venera and Balzan.
Qormi has two parishes, one dedicated to Saint George and one to Saint Sebastian. There are also two valleys in Qormi, Wied il-Kbir (The Large Valley), and Wied is-Sewda (Black Valley).
Malta qormi bread festival 2010
Elder inhabitants of Qormi speak a thick Qormi Dialect, yet this is now in decline.
History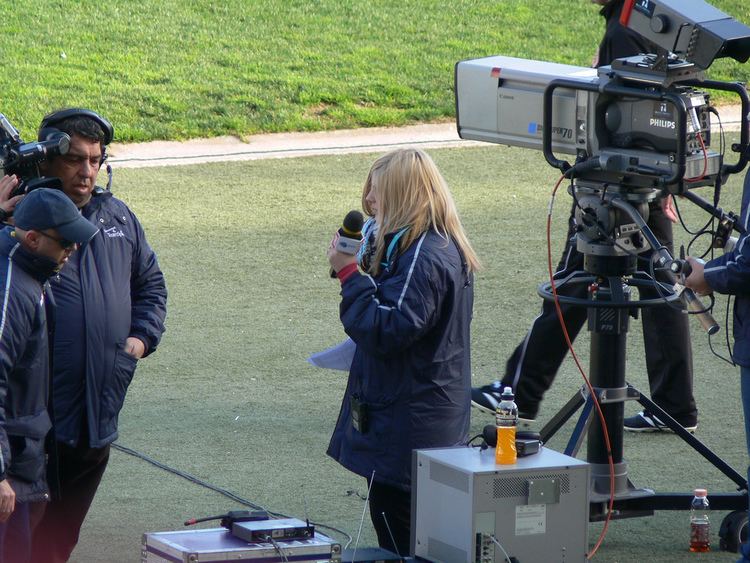 There are indications of it being inhabited in antiquity. Bronze Age pottery was found in the area known as Stabal indicating presence of humans as early as 1500-800 BC. Punic tombs have been found at St Edwards Street and Tal-Bajjada. Also, some Ancient Roman remains were found in the valley of Wied il-Kbir. However, chances are that in these times, there were only small communities in the whereabouts of Qormi.
It was only in the Middle Ages that it started to grow and prosper, probably thanks to its proximity to the Grand Harbour and its central position. The first written reference to the town is made in 1417 where it is recorded that the town provided some 100 men to serve in the Dejma, the national guard.
The town is likely to have suffered a period of decline during the Great Siege of Malta due to the proximity of the Turkish camp in Marsa.
When Mons. Pietro Dusina, Maltas first Inquisitor and Apostolic Delegate, wrote his report of 1575 he records Qormi as being one of the active parishes administering a large area which today includes Hamrun and even Valletta. The present St George Parish church was completed in 1684
In 1743 the town made a plea to Grandmaster Emanoel Pinto de Fonseca to elevate it to the level of a "city". This was granted and the town received the title of Citta Pinto on 25 May 1743. The decree issued by Pinto said "Habita relatione, Terra Curmi erigmus In Civitatem, Imponentes el nomen Pinto", which means that the land of Qormi, to which he gave his own name Pinto, was then given higher dignity from a piece of land to a city, a fact which is now preserved in the localitys Latin motto: "Altior Ab Imo" (which means, rising from the low). Qormis bakers served most of the islands bread supplies.
Qormi also experienced plague, which led to some declines throughout its history. However during the British rule, Qormi moved on with new institutions opening up, mainly schools. Following 1850 Qormi became one of the largest inhabited centres in Malta, with amenities such as water and electricity, which were somewhat rare in those times. Trade and crafts grew, especially Horse racing which is a hobby that Maltese often attribute to people from Qormi.
During the World Wars, Qormi played a small part as well. In World War I, many people from Qormi were employed at several British bases such as in Thessaloniki, and the ones in Qormi as well, such as the airship station in the area known as Saint Sebastian, which would later become a parish itself. In World War II, people from Qormi formed part of the Armed Forces. Qormi also became a refuge to many people from the Cottonera area, which was badly hit because this area sits off the Grand Harbour, and area which was fiercely attacked by the Axis powers. Qormi, although close, is not exactly in the Grand Harbour region, making it ideal for refuge in those times.
Qormi has two parishes, dedicated to Saint George and Saint Sebastian. Saint Georges parish was the first one. However, when Qormi was growing, there was the need for the city to be split into two parishes to facilitate growth. Saint Sebastian was chosen because Qormi had turned to him during times of plague infestation, since he is the protector and patron saint of people ill from plague, according to Catholic tradition. This led to many Qormi citizens carrying the name of Gorg (George) and Bastjan (Sebastian) and their equivalents and derivatives.
Nowadays Qormi is the third largest locality in the nation of Malta, with two parishes, several institutions and a local council that governs the locality.
Culture
Qormi has two patron saints which are Saint George and Saint Sebastian.
Qormi is divided into two parishes dedicated to these two saints. The first parish was that of Saint George. The parish of Saint Sebastian was created in 1936 after being made into a subsidiary parish in 1918. The origins of this parish go back to a statue to the saint erected as an act of thanksgiving for deliverance during the plague of 1813 and a small church built in 1880. For two weeks in summer, the town celebrates the feasts of its saints. The feast of Saint George is celebrated in the last Sunday of June, while the feast of Saint Sebastian is celebrated in the third Sunday of July.
The town is also known for its Good Friday procession from the church of Saint George which features a number of life-size statues and over 500 participants.
Under the guidance of the St George archpriest, there is the Kumitat Festi Esterni (AD 1919). This committee is responsible for a large number of activities, which raise funds for the organization of the local fiesta. It is the first committee of the sort in Malta.
Cuisine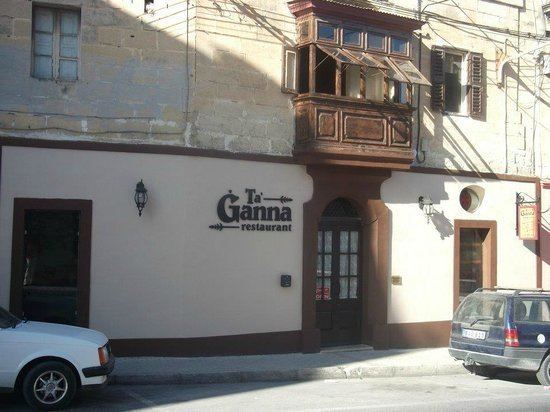 Maltas staple food is bread and Maltese bread is very much sought after. Qormi is recognized nationally as the capital of Maltese bread-making. It boasts the largest number of bakeries in the country, several of which still operate in the traditional manner using wood-fired ovens.
The importance of Qormis history was highlighted back in 2007 when for the first time in its local history, Qormi hosted the national event of Lejl fCasal Fornaro, meaning A night in Casal Fornaro as Qormi was known hundreds of years ago. This event brought the greatest thousands that Qormi never witnessed before, outgrowing even the attendance for the traditional feasts. So much was this event successful, that this activity was also done in 2008 and 2009, and is waiting the fourth edition on 16 October 2010. In this activity the tourist will enter into a traditional Maltese village, will see tens of different shows and exhibitions showing the traditional life of Qormi, and can also find the tasty purely traditional Maltese food.
Qormi also holds an annual Qormi Wine Festival and Malta National Spring Festival. On the third edition of the Malta National Spring Festival in 2011, some Qormi Bakers baked the biggest loaf in the world which weighed 2 tons and containing a diameter of 9 feet.
References
Qormi Wikipedia
(Text) CC BY-SA
(,)https://farm3.staticflickr.com/2693/4354153876_e4a55c6be0_b.jpg(,)http://www.maltaholidayplanner.com/image/b5da11e4-7c78-4012-aeaa-11e1f598d11b.jpg(,)http://www.malta-canada.com/Hamrun/Images/History/CiskOldBrew.JPG(,)http://www.malta-canada.com/Hamrun/Images/History/BlataBajda.jpg(,)https://fbexternal-a.akamaihd.net/safe_image.php%3Fd%3DAQAI875PnC-5DkdL%26w%3D522%26h%3D698%26url%3Dhttp%253A%252F%252Fupload.wikimedia.org%252Fwikipedia%252Fcommons%252F5%252F59%252FGeorge_Abela.jpg
(,)https://fbexternal-a.akamaihd.net/safe_image.php%3Fd%3DAQCeFKGL5MK-GEhI%26w%3D720%26h%3D1084%26url%3Dhttp%253A%252F%252Fupload.wikimedia.org%252Fwikipedia%252Fcommons%252Fthumb%252Fa%252Fac%252FJohn_Dalli_2011.jpg%252F720px-John_Dalli_2011.jpg(,)http://ds-lands.com/data_images/top_cityes/qormi/qormi-03.jpg(,)http://ih0.redbubble.net/image.9179657.0845/flat,800x800,070,f.jpg(,)http://www.merillecotours.com/img/23/Landscape8.jpg(,)http://s3-media4.fl.yelpcdn.com/bphoto/CsyBKz4OETF9_pf3FZE4ww/o.jpg(,)http://www.maltainsideout.com/wp-content/uploads/2010/03/roundabout1.jpg(,)http://i.ytimg.com/vi/VFyxu0wvbUE/0.jpg(,)http://sic.qormiss.skola.edu.mt/wp-content/uploads/2009/12/3_malta-w1.gif(,)http://i.ytimg.com/vi/n6d5aUethWE/0.jpg(,)http://www.findit.com.mt/viewer/6522/image.jpg
(,)http://media-cdn.tripadvisor.com/media/photo-s/03/52/83/b5/ta-ganna-restaurant.jpg(,)http://www.qormilocalcouncil.com/qormilocalcouncil/Library//Qormi%2520Mayor%2520and%2520Counsellor%2520presenting%2520two%2520books%2520for%2520the%2520bibliotheka%2520.jpg(,)http://media-cdn.tripadvisor.com/media/photo-s/01/e9/ef/8e/morning-wedding.jpg(,)http://media-cdn.tripadvisor.com/media/photo-s/03/52/83/bd/ta-ganna-restaurant.jpg(,)http://media-cdn.tripadvisor.com/media/photo-s/01/ea/cb/7c/the-restaurant.jpg(,)http://allmaltaonline.com/wp-content/gallery/razzett-l-antik/courtyard-dinner-seating2.jpg(,)http://292fc373eb1b8428f75b-7f75e5eb51943043279413a54aaa858a.r38.cf3.rackcdn.com/food-drink_03_temp-1409566220-5404460c-620x348.jpg(,)http://allmaltaonline.com/wp-content/gallery/razzett-l-antik/courtyard-reception-with-live-band10.jpg(,)http://292fc373eb1b8428f75b-7f75e5eb51943043279413a54aaa858a.r38.cf3.rackcdn.com/food-drink_11_temp-1338816175-4fccb6af-620x348.jpg(,)http://en.academic.ru/pictures/enwiki/81/Qormi_coa.svg
(,)http://www.maltalingua.com/blog/wp-content/uploads/2014/07/wine-festival-2.jpg(,)http://static2.mydestination.com/library/images/539779_638_300.jpg(,)http://292fc373eb1b8428f75b-7f75e5eb51943043279413a54aaa858a.r38.cf3.rackcdn.com/4c35e7e6859c1de697d877cee22b8abd26738181-1396616887-533eaeb7-620x348.jpg(,)http://i1.ytimg.com/vi/1UsIyL_2fTk/0.jpg(,)http://i.ytimg.com/vi/-Bdh0HcJ_6M/maxresdefault.jpg(,)http://i.ytimg.com/vi/TwGRc5mg18M/0.jpg(,)http://i.ytimg.com/vi/XLYv8f-UMFA/0.jpg(,)http://i.ytimg.com/vi/wbEFWvyLvsE/hqdefault.jpg(,)http://i.ytimg.com/vi/LbFMa753X1w/0.jpg
(,)http://www.maltatoday.com.mt/ui_frontend/thumbnail/684/0/qormi-s-casal-fornaro-a-night-where-culture-comes-to-life-20120907.jpg(,)http://www.tastingeurope.com/sites/default/files/styles/large/public/main_pictures/bread_festival_malta_1.jpg%3Fitok%3DJ2QNFzit(,)http://www.thetravelingscholar.com/wp-content/uploads/2009/12/bakeryoven-768x1024.jpg(,)http://d23gd4v24lrhxf.cloudfront.net/wp-content/uploads/2015/04/Kappella-Qormi.jpg(,)http://292fc373eb1b8428f75b-7f75e5eb51943043279413a54aaa858a.r38.cf3.rackcdn.com/arts-entertainment_02_temp-1316423174-4e770606-620x348.jpg(,)http://www.maltatoday.com.mt/ui_frontend/thumbnail/684/0/experience-the-true-heart-of-qormi-during-lejl-f-casal-fornaro-20130919.jpg(,)http://www.mediterraneanews.com/index/wp-content/uploads/2014/10/Bread.jpg(,)http://www.robertarrigo.com/en/sites/default/files/imagecache/640x480/images_events/maltese-bread.jpg(,)http://292fc373eb1b8428f75b-7f75e5eb51943043279413a54aaa858a.r38.cf3.rackcdn.com/2d454ef1fd3a1e8a86f69f6ac6aaddeb-1011996556-1301041520-4d8c5170-620x348.jpg(,)http://cache2.asset-cache.net/gc/125227127-europe-malta-qormi-a-statue-showng-christs-gettyimages.jpg%3Fv%3D1%26c%3DIWSAsset%26k%3D2%26d%3D3T1q7OEd4HIzgG0CoWSUXMzte7Bm3cqXjPCUPHk4GKE%252BBX0zN7J8HCbATYK7KpnC(,)http://cache1.asset-cache.net/gc/125227126-europe-malta-qormi-people-waiting-for-good-gettyimages.jpg%3Fv%3D1%26c%3DIWSAsset%26k%3D2%26d%3DvM8Ct6Ms%252FfqSJuMDw0ZBW65S114t4SIV%252FGOwuXh9qYXZThaFLJIEunaqav46hlMc(,)http://cache4.asset-cache.net/gc/125227174-qormi-malta-europe-men-dressed-up-as-roman-gettyimages.jpg%3Fv%3D1%26c%3DIWSAsset%26k%3D2%26d%3DMvfsWTJnxDfvwtYE1PjBfUpbWoWjBsTEEW0wn%252BrTtJKk8nRiw5wp5Ww4kYSBuh8E(,)http://cache2.asset-cache.net/gc/125227172-malta-qormi-the-funerary-gold-guilded-gettyimages.jpg%3Fv%3D1%26c%3DIWSAsset%26k%3D2%26d%3D5a%252BvOnagaDt0FeSmpkeZ9PwGMm%252FxRBkTKC5Ll0aNygUwbpO90woi7Bp72gTB2VHV
(,)http://www.adventurouskate.com/wp-content/uploads/2013/07/DSC_0205.jpg(,)http://www.adventurouskate.com/wp-content/uploads/2013/07/DSC_0187.jpg(,)http://ds-lands.com/data_images/top_cityes/qormi/qormi-06.jpg(,)http://www.adventurouskate.com/wp-content/uploads/2013/07/DSC_0208.jpg(,)http://www.maltalingua.com/blog/wp-content/uploads/2014/08/Main-1.jpg(,)http://www.independent.com.mt/file.aspx%3Ff%3D98688(,)http://www.chevron.co.uk/images/destinations/qormi-large.jpg