Covid-19
Malta




Central Region




1419–1420




3,979



0.6 km2


Western District









John Zammit Montebello (PN)



Balzan (Maltese: Ħal Balzan) is small town in the Central Region of Malta, one of the so-called three villages, together with Attard and Lija. The village originally consisted of a group of small dwellings and farms but eventually grew, becoming a parish in the 17th century. As of March 2014 the town has 3,958 inhabitants.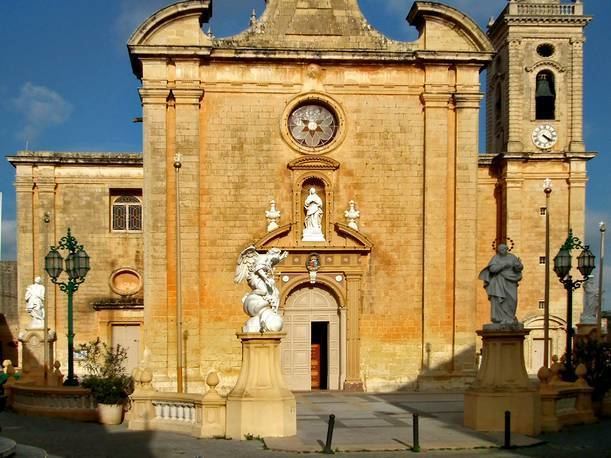 In Malta, many village names are identical to certain family names, as in Attard and Lija. It is believed by some, therefore, that the village inherited its name from a family whose family name was Balzan.
Balsan (Balzan) literally means tax collector or contributions collector. The tax collector must have been from the same parish, at the time forming part of Birkirkara.
The parish church, built in the mid-17th century, is dedicated to the Annunciation of Our Lady. The church is built in the form of a Latin cross, has one belfry and an elegant dome that can be seen from all around the village. The church is built on a Tuscan style from the outside and Doric on the inside. The statue used in the village feast celebrated on the 2nd week of July, is carved in wood by Salvatore Dimech (is-sarc) and shows our lady and Gabriel the Archangel. The parish also celebrates the feast of St. Valentine, which gave the name to the village radio station, Radio Valentine, which closed down officially in 2006.
As with Attard and Lija, Balzan is a sought after location and popular with the middle and upper middle classes. The population has increased due to large-scale development taking place, largely in the form of apartment blocks replacing villas and their gardens. However, this is mainly occurring on the outskirts of the village, and not the historic centre. The majority of Balzan is an Urban Conservation Area.
Ħal Balzan Parish Church Office, Triq Idmejda (Idmejda Road)
Ħal Balzan Local Council, Triq il-Kbira (Main Street)
Ħal Balzan Police Station, Pjazza Bertu Fenech (Robert Fenech Square)
Ħal Balzan Health Centre, Triq il-Kbira (Main Street)
Ħal Balzan Branch Post Office, Triq il-Kbira (Main Street)
Ħal Balzan Malta Labour Party Club, Triq it-Tliet Knejjes (Three Churches Street)
Ħal Balzan Nationalist Party Club, Triq il-Kbira (Main Street)
St. Gabriel Band Club (Każin Tal-Banda San Gabriel) - St. Gabriel Band Club Website
Mary the Annunciation Philharmonic Society (Is-Soċjetà Filarmonika Marija Annunzjata)
Church of the Annunciation (Pjazza Bertu Fenech / Triq il-Kbira)
Good Shepherd Convent (Triq l-Idmejda)
Stella Maris College (Triq il-Kbira)
St. Francis Convent (Triq San Frangisk)
Wignacourt Aqueduct (Triq l-Imdina)
The Three Churches (Triq it-Tliet Knejjes)
Malta Hospice Movement (Vjal il-Buon Pastur)
Fra Giuseppe Zammit Summer Residence (Behind Church)
History and info
Balzan Wikipedia