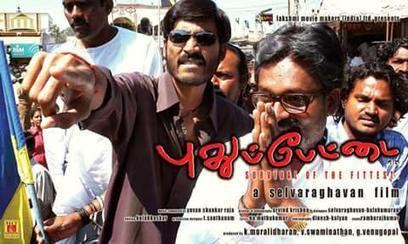 The story is set in the backdrop of the slums of Pudhupettai in Chennai, as the title suggests, where a high school kid Kokki Kumar (Dhanush) sees his mom dead after he comes back from watching a film. His father, the murderer is also planning to kill his son Kumar. Kumar sensing danger runs away from home. Homeless and with no food Kumar resorts to begging until he is falsely arrested while standing by and watching a commotion on the street. In jail he befriends handymen of a local goon who take Kumar with them and give him petty jobs to do. In a confrontation with goons of another gang Kumar kills the brother of his enemy gang's head Murthy thus earning the respect of his gang and making enemies for himself both within his gang and outside. Krishnaveni (Sneha) is a prostitute who also works under Anbu. Kumar falls in love with Krishnaveni and challenge Anbu to release her. Anbu in return beats Krishnaveni and orders to kill Kumar. Kumar approaches Anbu and asks to pardon him but Anbu wonders if it would be possible cancel the order to kill Kumar. Kumar infuriated kills Anbu and approaches Thalaivar (Azhagam Perumal). Thalaivar says if he could survive until the next day morning from Anbu's goon, who is seeking revenge, he would be bestowed with Anbu's area for business. Kumar survives and Thalaivar keeps him in place of Anbu.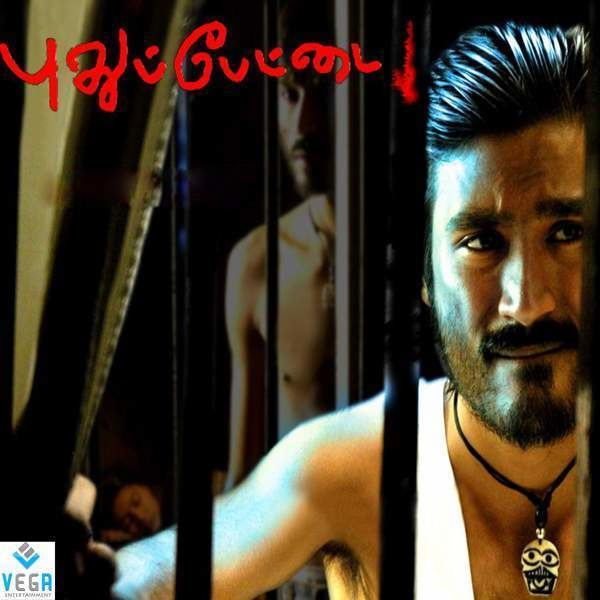 Kumar grows even further in the underworld. He kills his father and his hench men. Murthy is stabbed by Kumar's men. Kumar joins Thalaivar's political party for immunity from police and arrests.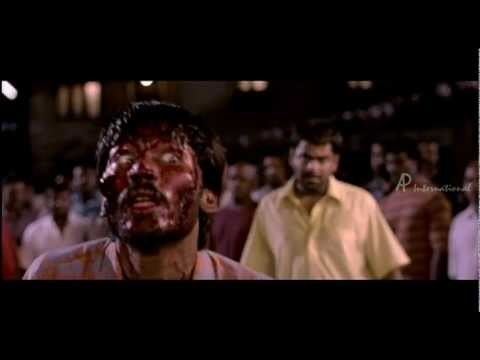 He then meets Selvi (Sonia Agarwal) on the eve of her wedding and falls in love with her and marries her forcibly during her wedding ceremony. Selvi is the sister of his favourite henchman who now becomes his sworn enemy and joins the enemy gang. Slowly Kumar starts accumulating serious enemies and eventually everyone start targeting for Kumar's head. Does Kumar survive the wrath of his enemies? forms the rest of the story.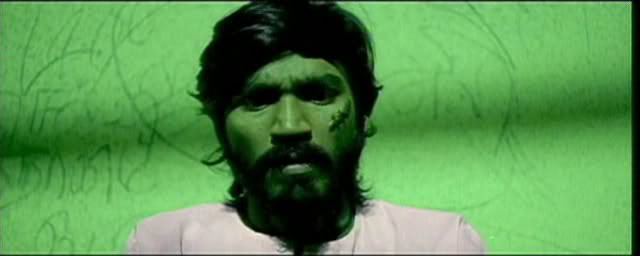 Finally, Kumar kills Murthy(a ruling party MLA and Kumar's sworn enemy) and gets arrested, but the incumbent CM sees the high potential in Kumar and brings him out of prison and wipes off his record. The CM gives Kumar the his party's ticket from the dead leader's constituency by-election. then it is told that Kumar won that election, became an MLA and 10 years, later the Finance Minister of Tamil Nadu. He owns large number of Industries and Educational Institutions. But still his lost son is not found.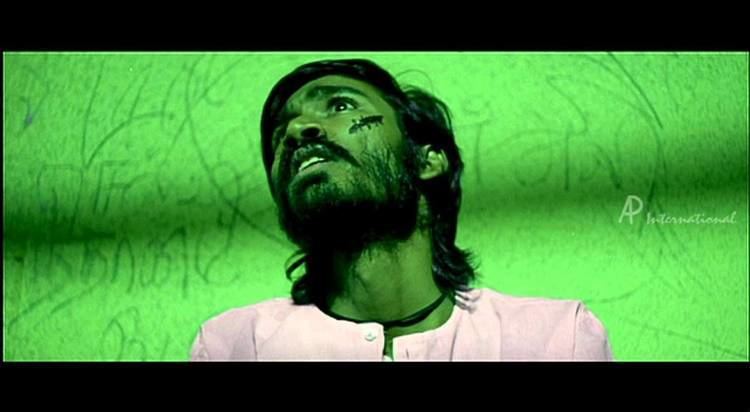 Dhanush as Kokki Kumar
Sneha as Krishnaveni
Sonia Agarwal as Selvi
Azhagam Perumal as Thamizhselvan
Bala Singh as Anbu
Vijay Sethupathi as Anbu's Henchman
Aadukalam Murugadoss as Anbu's Henchman
Prudhviraj as Murthy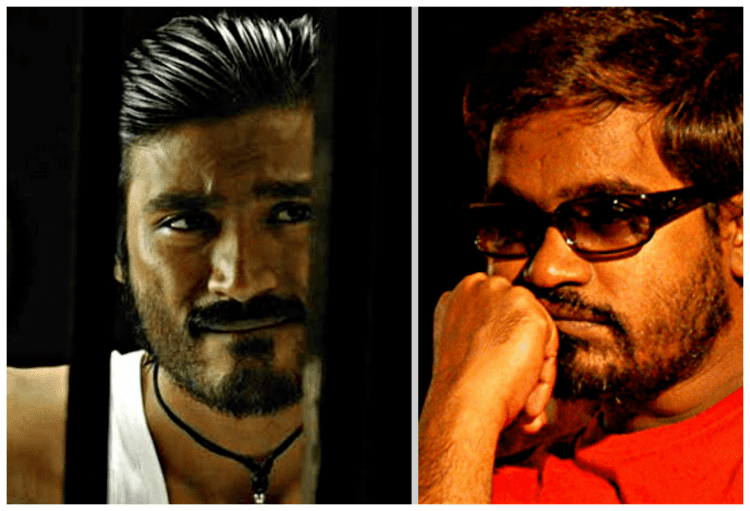 Selvaraghavan was originally supposed to make a film titled Oru Naal Oru Kanavu for Lakshmi Movie Makers but shelved the venture and began working with the same producers and the same star cast of Dhanush, Sonia Agarwal and Sneha on the gangster film Pudhupettai. The film was launched on 6 March 2005, with Yuvan Shankar Raja and Aravind Krishna announced as composer and Cinematographer respectively.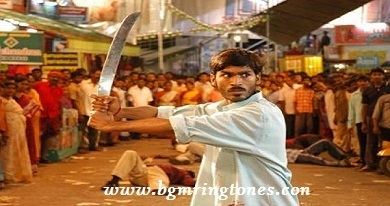 Talking about the making of the film, Selvaraghavan called it "an experiment" and stated it had "one of the most complicated screenplays", while revealing he was more nervous with the final product in comparison to his previous ventures. It also became the first Tamil film to be shot in Super 35 mm instead of the Cinemascope format, as well to be released in digital format.
After the release of Pattiyal whose theme was the same as Pudupettai (dwelling on gangsters in Chennai), Selvaraghavan wanted to re-do many of the scenes to make them look fresh and new, hence the delay. The re-recording was done in Bangkok, with everyone involved working overtime.
Yuvan Shankar Raja and Selvaraghavan renewed their association with this film, who had earlier teamed up to give highly successful and critically acclaimed music in the film Thulluvadho Ilamai (2001), Kaadhal Kondein (2004) and 7G Rainbow Colony (2005). The entire music, including soundtrack and film score, was composed in Thailand, where Yuvan Shankar Raja worked together with the Chao Phraya Symphony Orchestra of Bangkok, which would feature for the first time in a Tamil film. Several Traditional Thai musical instruments, including Khim and Southuu were also used for the orchestration.
The soundtrack was composed by Yuvan Shankar Raja and released on 15 December 2005. It features 10 tracks overall, out of which six tracks are songs and the remaining four Instrumental pieces, which belong to the film score. The lyrics were written by Na Muthukumar, who had written the lyrics for Selvaraghavan's earlier film as well. However, this film remains to be the most recent collaboration of Muthukumar and Selvaraghavan as the latter had replaced Muthukumar with Vairamuthu for his future projects. Specially mentionable is the fact, that actor Kamal Haasan had sung one of the song, although he didn't act in the film. The film's lead actor Dhanush had rendered a rap song as well. As an interesting aspect, every track carries a title to reflect the theme, the track belongs to.
Yuvan Shankar Raja received rave reviews for both the songs and the film score, which is considered to belong to Yuvan Shankar Raja's best ever works. The songs, in particular, were hailed as "brilliant", "innovative", and even "a musical milestone". The music also gained immense popularity among the masses, especially among youth, topping the "Tamil Music Charts" for the following weeks.
The film opened to negative reviews in July 2006, with a reviewer from Sify.com adding it was "heartbreakingly disappointing and is nowhere in the league of his earlier films", citing that it "doesn't unfold quickly and moves at snail pace, puffs and pants with too many characters, subplots and quite long for a gangster genre film". A reviewer from The Hindu also added "Selvaraghavan dishes out a protracted bloodbath and somehow you feel he has let you down", while the critic at Rediff.com stated the "coming from a director like Selvaraghavan, Puthupettai is unbelievable. He loses grip over the plot and the narration goes haywire".
Pudhupettai had taken the best ever opening for a Selvaraghan film, netting nearly ₹27.55 lakh (US$43,000) from five Chennai screens in three days including ₹9.8 lakh (US$15,000) from Sathyam Cinemas. It went on to have an average run at the box office despite taking a grand opening, with Selvaraghavan suggesting the excessive bloodshed scenes may have kept family audiences away.
Dhanush made a cameo appearance in 2015 film Vai Raja Vai directed by his wife Aishwarya Dhanush reprising the role of Kokki Kumar.