Based on

Sila Nerangalil Sila Manthiragal by Jayakanthan
Sila nerangalil sila manithargal
Sila Nerangalil Sila Manithargal (English: Sometimes some people...) is a 1976 Tamil film directed by A. Bhimsingh, based on the same-titled novel by Jayakanthan, starring Lakshmi, Sreekanth and Nagesh. The soundtrack was composed by M. S. Viswanathan. The film was released on 1 April 1976 with a length of 3570 mts and was critically acclaimed. It became the first Tamil film to feature a Best Actress National Award-winning performance, won by Lakshmi for her portrayal of the lead character Ganga.
Contents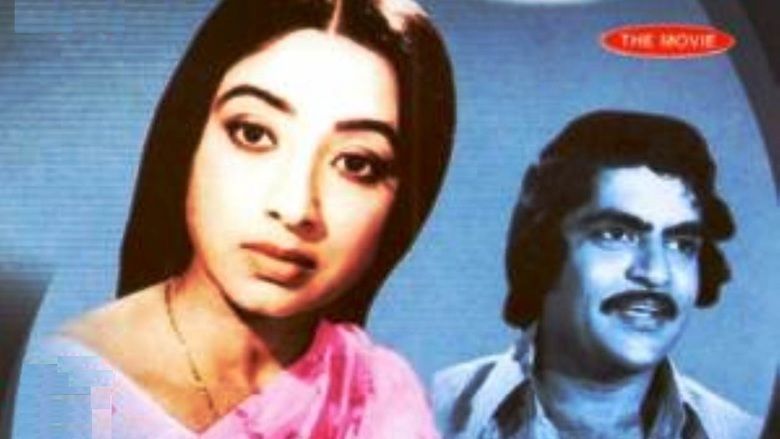 Plot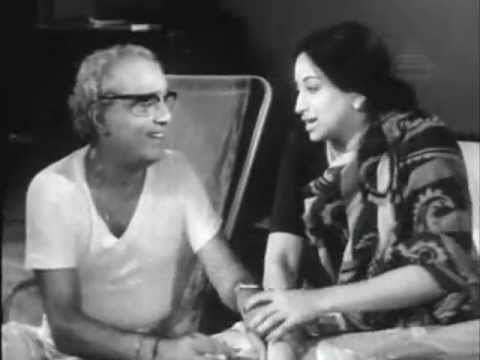 Ganga, a college student from an 'orthodox' Tamil Brahmin family, has a sexual encounter with a stranger who offers her lift on a rainy day. Ganga is uncertain about her participation in the event. She, overcome by guilt and self-loathing, construes the event as rape. Her disillusioned face forces out a 'confession' to her mother about what happened earlier. Overhearing this, Ganga's brother, who's the 'bread' winner of the family, disowns and evicts her from the house (in Sri Rangam). She then moves in with her uncle—mother's elder brother in Madras—who assures full support in continuing her education. After successful graduation she gets employed in a private firm and grows to take the top managerial position. Ganga until then lives a single life resisting the pressure to lie about the 'incident' (which, presumably, would ruin her life with another man). Her assumed status as a 'spoilt' woman also implicitly encourages her lecherous uncle to make sexual advances.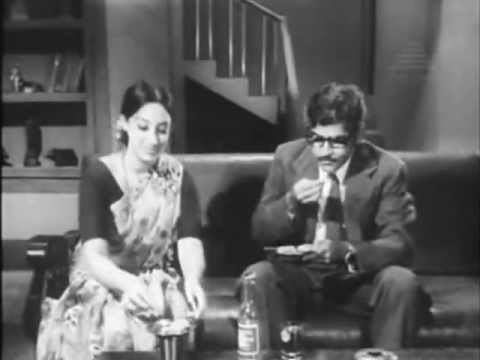 It is during this time she chances up on the 'stranger', Prabhu. She musters up the courage to introduce herself as who 'she really is' and get Prabhu to discuss about 'that' fateful evening. She then realizes that she probably showed as much interest in the sex as did Prabhu. The revelation brings Ganga closer to Prabhu as friends. They find their characteristics agreeable and the friendship matures into love. But unable to transcend the society's norms, Prabhu advices her to get married to someone else. When all attempts to convince Prabhu fails, Ganga is forced to part ways with him. The film ends with a note appreciation for her 'purity' and self-induced monogamous relationship with Prabhu.
Cast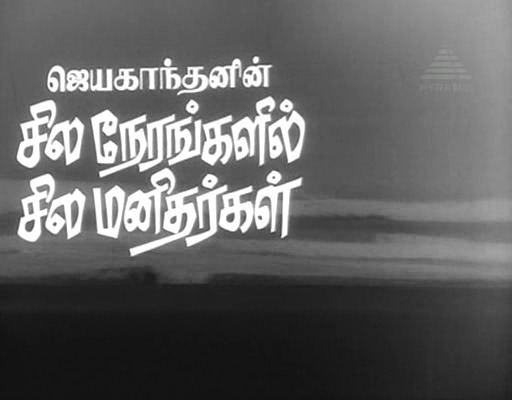 Lakshmi as Ganga
Sreekanth as Prabhu
Nagesh as R. K. Viswanatha Sarma
Jayageetha as Manju
R. Neelakantan as Ganesan - Ganga's brother
Y. G. Parthasarathy as Venkatarama Iyer
Bhuvanadevi as Mrs. Immanuel
Rajasulochana as Padma
Sukumari as Ganesan's wife
Sundari Bai as Ganga's Mother
Production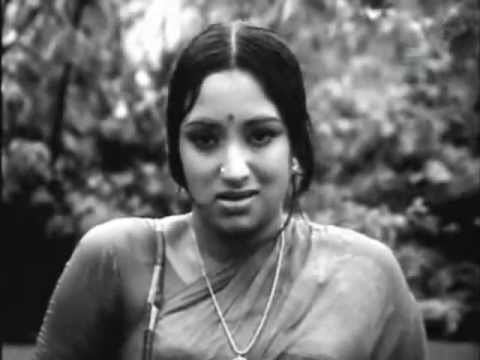 Sila Nerangalil Sila Manithargal is based on the novel of same name by Jayakanthan which was a detailed version of his short story Agni Pravesam. Bhimsingh decided to adapt the novel into a feature film. Jayakanthan wrote the screenplay for the film discarding the traditional commercial elements. Lakshmi was chosen as the female lead under the recommendation of K. Balachander. Since the film took considerable days of time to complete, Lakshmi did not co-operate during the time and she did not dub entirely for the film instead other actress who appeared as Anglo-Indian women in the film had dubbed her voice. This was first offbeat film directed by Bhimsingh who was known for family melodramas.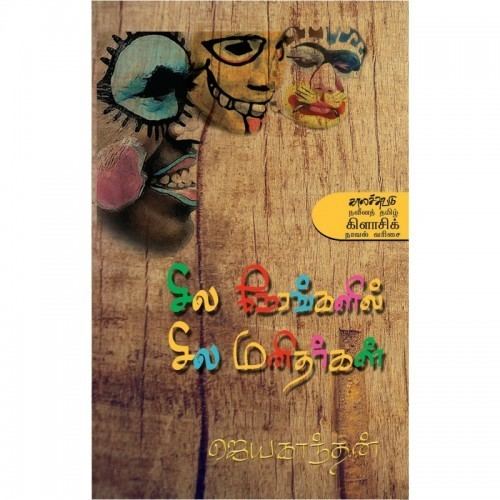 References
Sila Nerangalil Sila Manithargal Wikipedia
(Text) CC BY-SA
Sila Nerangalil Sila Manithargal IMDb
Sila Nerangalil Sila Manithargal themoviedb.org