Genre

musical Drama


Directed by

Swarnendu Samaddar




Created by

Shree Venkatesh Films


Voices of

Aruna Das




Written by

StorySahana

Screenplay

Sriparna





Dialogues

Sudip Paul




Starring

Hiya Dey Saheb Chatterjee Swagata Mukherjee Bhaskar Banerjee







Similar

Jhanjh Lobongo Phool, Ke Apon Ke Por, Kanamachi (TV series)
Potol Kumar Gaanwala Song
Potol Kumar Gaanwala (Bengali: পটল কুমার গানওয়ালা); is a hugely popular Bengali television Soap Opera that premiered on December 14, 2015 and airs on Star Jalsha. Produced by Shree Venkatesh Films, it stars Hiya Dey as main child protagonist and Saheb Chatterjee as main male protagonist.
Contents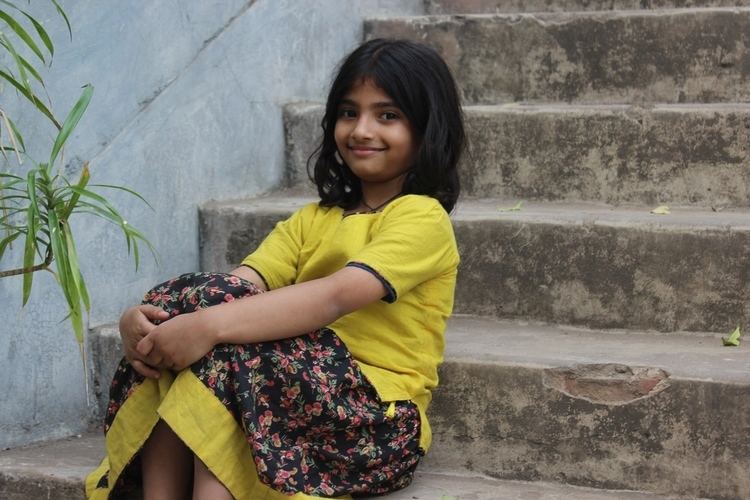 Plot summary
Potol Kumar Gaanwala follows the journey of a young singing prodigy Potol, who sets out to find her father, Sujon. After the death of her mother, Subhaga, Poteshwari fondly called as Potol decides to fulfill her mother's dream; Potol becoming a greater singer than Sujon. She cuts her hair and dresses as a boy. After some adventures on the streets, destiny brings her to Sujon's house. However, Sujon's second wife, Aditi and her daughter, Tulika better knkw as Tuli(not Sujon's child) don't like Potol at all. Because of one of their misdeeds, Potol ends up in the hospital where she meets her uncle, Nando and he tells her that Sujon is her father. After she recovers, she goes back to Sujon's house. Sometime after this, Sujon hires a governess to take care of Tuli but later finds out her name is Subhaga, like his first wife . Meanwhile, Potol starts to call Subhaga her "Soyi Ma" as she reminds Potol of her mother and Subhaga too loves Potol very much. When Aditi finds out the governess is called Subhaga she starts to think Sujon loves Subhaga and not her. Aditi forces Subhaga and Potol to get out of the house. They end up meeting Ranjit, Sujon's former best friend and Tuli's real father. Ranjit adopts Potol and takes her to an audition where it was declared that she shall both sing and act in the film they were shooting. Even though, Potol loves Ranjit, Subhaga does not, because he was her ex fiancé but he betrayed her just as Sujon had betrayed Potol's real mother. In Ranjit's house, Angkita, Ranjit's sister-in-law does not like Potol and tries to get Potol and Subhaga out of the house.
Facts
Characters
==Pordeshori (Potol) Mollick==- mainly called Potol, is an innocent and kind child singing prodigy. After her mother's death, she goes in search of her father in order to fulfill her mother's dreams of Potol becoming a singer greater than her father. She wants Sujon to believe that she is her daughter.
==Sujon Mollick==- is a famous singer, who, unwillingly, betrayed his first wife (although he loves her dearly) and remarried Aditi. He wasn't to believe that Potol is his daughter.
==Shubhaga Chakraborty==- is a mother-like figure to Potol, and Potol calls Shubhaga her "Shoy Ma" which means "mother's friend". She loves Potol as if she were her own daughter.
==Aditi Mollick==- is cruel, cold and vain. She doesn't want Sujon to find out that Ranjit was her former husband. She was the woman who killed Potol's real mother/ Sujon's dear wife. Her main goal is that Potol doesn't hold any contact with her and Sujon's relationship. She forced Sujon to marry her because of his wealth.
==Tuli Mollick (Banerjee)==- is Potol's stepsister. Tuli is jealous of Potol and she is always trying to make sure Potol doesn't take her spotlight. She is actually Ranjit's daughter, but knows Sujon to be her father.
==Ranjit Banerjee==- is Aditi's former husband and was Sujon's best friend. He gets angry easily, but has a good heart. He was betrayed by Aditi, who left him without a wife or daughter, Tuli.
==Rashmoni==-is Potol's uncle Nando's wife and Potol's aunt, who can't stand Potol.
==Deepa Mollick==- Sujon's sister in law and Chandan's wife.
==Chandan Mollick==- Sujon's elder brother and Deepa's husband.
==Sujonhera Mollick==- Sujon's religious and elderly mother. She is willing to do anything for her son's good.
==Nando==- Potol's uncle. Potol's mother's brother.
==Ratan==- a kidnapper who wants to kidnap Potol but fails. (Not important)
==Sotyabati==- is a famous street singer and the founder of the Kamini Opera. (Not important)
==Tamali==- is Aditi's mother. Always by her side in her plans to make Potol's life miserable.
==Shubhaga==(Potol's real mother)- Potol's real mother who had died in a car accident (caused by Aditi) before Potol went to search for Sujon. She remains in Sujon's and Potol's memories.
Main Cast
Hiya Dey as Poteshwari Mallick / Potol Kumar
Saheb Chatterjee as Sujon kumar Mallick/Choto Babu/Chotku
Adrija Roy as Subhaga/Soyi Ma/Ma'am/Bhalo Mashi
Tramila Bhattacharya as Aditi/Rani Ma/Kharap Mashi/Rani Shaheba
Sinchana as Tulika / Tuli/Tulimadam/Tulima
Bhaswar Chatterjee as Ranjit Banerjee/ Ragi Babu
Secondary Cast
Swagata Mukherjee as Rashmoni/Mami
Rohit Mukherjee as Nando/Mamu/Mama
Chhanda Chatterjee as Sujonhera/Thammi/Thakurma
Kaushiki Guha as Deepa/Bhalo Ma/Jemma
Bhaskar Banerjee as Chandan/Bhalo Babu/Jethu/Boro Khoka
Sumantra Mukherjee as Sujon's Father In Law
Manasi Sinha as Tamali/ Didu
Riyanka Dasgupta as Aditi's Sister
Subrato Guha Roy as Batabyal
Anindita Roy Choudhury as Subhaga/Maa(Potol's real mother)(DEAD)
Debranjan Nag as Ratan
Nayana Palit as Sotyabati/Bostomi/Bostomi Mashi/Sotya
as Ankita
Supporting cast
Mallika Ghosh
Dolon Roy
Riya Ganguly Chakraborty
Pallabi Mukherjee
Mafin Chakrabarty
Saon Dey
Ratna Ghoshal
Devraj Mukherjee
Mishtu Mukherjee as Malati
Shiv Arun as Mr . Choudhury
References
Potol Kumar Gaanwala Wikipedia
(Text) CC BY-SA