Covid-19
Animalia




Tateidae




Mollusca




Genus




Truncatelloidea




Potamopyrgus




Hydrobiidae






New Zealand mud snail, Potamopyrgus oscitans
Potamopyrgus is a genus of minute freshwater snails with an operculum, aquatic gastropod molluscs or micromolluscs in the family Tateidae.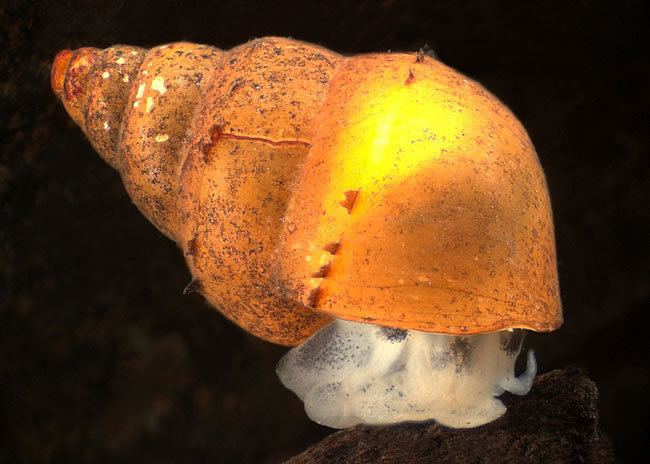 This genus is endemic to New Zealand and south eastern Australia.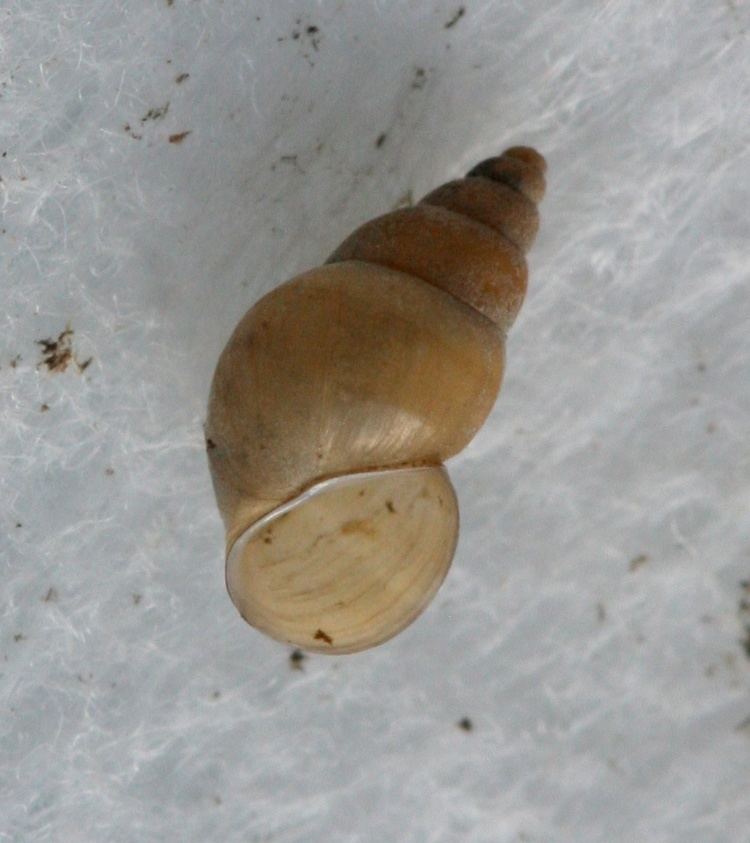 However, one species within this genus, P. antipodarum, has been accidentally introduced in many countries worldwide, especially in Europe and North America, and has become a problematic invasive species.
Species within the genus Potamopyrgus include: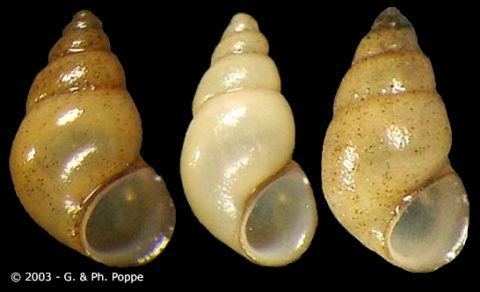 Potamopyrgus acus Haase, 2008
Potamopyrgus alexenkoae Anistratenko in Anistratenko & Stadnichenko, 1995
Potamopyrgus antipodarum J. E. Gray, 1843 - (syn. Potamopyrgus jenkinsi)
Potamopyrgus corolla (Gould) (Type species)
Potamopyrgus dawbini Powell, 1955
Potamopyrgus doci Haase, 2008
Potamopyrgus estuarinus Winterbourn, 1971
Potamopyrgus kaitunaparaoa Haase, 2008
Potamopyrgus melvilli Hedley, 1916
Potamopyrgus oppidanus Haase, 2008
Potamopyrgus oscitans Iredale, 1944
Potamopyrgus polistchuki Anistratenko, 1991
Potamopyrgus pupoides Hutton, 1882
Potamopyrgus troglodytes Climo, 1974
Species brought into synonymy

Potamopyrgus amazonicus Haas, 1949: synonym of Dyris amazonicus (Haas, 1949)
Potamopyrgus brevior Ancey, 1905: synonym of Fluviopupa brevior (Ancey, 1905)
Potamopyrgus cresswelli Climo, F. M., 1974: synonym of Rakiurapyrgus cresswelli (Climo, 1974)
Potamopyrgus gardneri Climo, 1974: synonym of Rakipyrgus gardneri (Climo, 1974)
Potamopyrgus jenkinsi E. A. Smith, 1889: synonym of Potamopyrgus antipodarum J.E. Gray, 1843
Potamopyrgus manneringi Climo, 1974: synonym of Leptopyrgus manneringi (Climo, 1974)
Potamopyrgus ruppiae Hedley, 1912: synonym of Ascorhis victoriae Tenison-Woods, 1878
Potamopyrgus subterraneus Suter, 1905: synonym of Tongapyrgus subterraneus (Suter, 1905)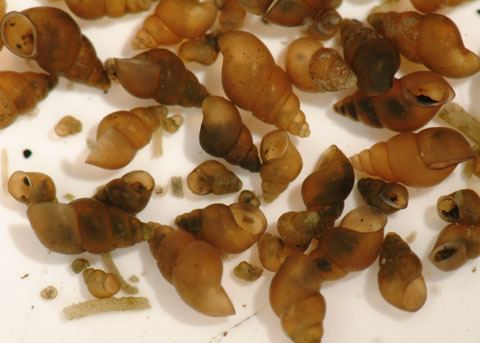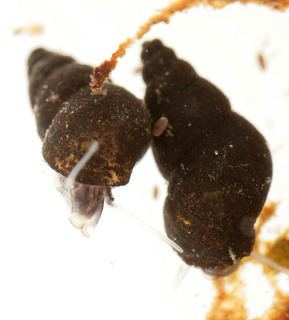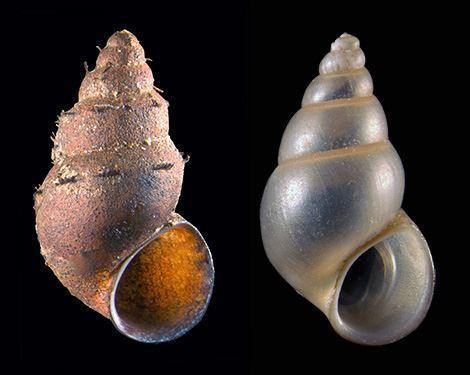 Potamopyrgus Wikipedia