Occupation

Novelist, Writer




Spouse

Chris DeBarr (m. ?–2011)




Role

Author




Name

Poppy Brite




Period

1985–Current








Born

Melissa Ann Brite May 25, 1967 (age 56) New Orleans, Louisiana (

1967-05-25

)


Notable works

Lost Souls (1992)Drawing Blood (1993)Exquisite Corpse (1996)The Value of X (2002)Liquor (2004)Prime (2005)Soul Kitchen (2006)


Education

University of North Carolina at Chapel Hill




Nominations

James Tiptree, Jr. Award




Books

Lost Souls, Exquisite Corpse, Drawing Blood, Wormwood, The Value of X




Similar People

Stephen King, Caitlin R Kiernan, Ramsey Campbell, Christa Faust, Ray Bradbury
Poppy z brite author review
Billy Martin (born May 25, 1967), known professionally as Poppy Z. Brite, is an American author. He is a trans man and prefers that male pronouns and terms be used when referring to him. Martin initially achieved notoriety in the gothic horror genre of literature in the early 1990s by publishing a string of successful novels and short story collections. His later work moved into the related genre of dark comedy, with many stories set in the New Orleans restaurant world. Martin's novels are typically standalone books but may feature recurring characters from previous novels and short stories. Much of his work features openly bisexual and gay characters.
Contents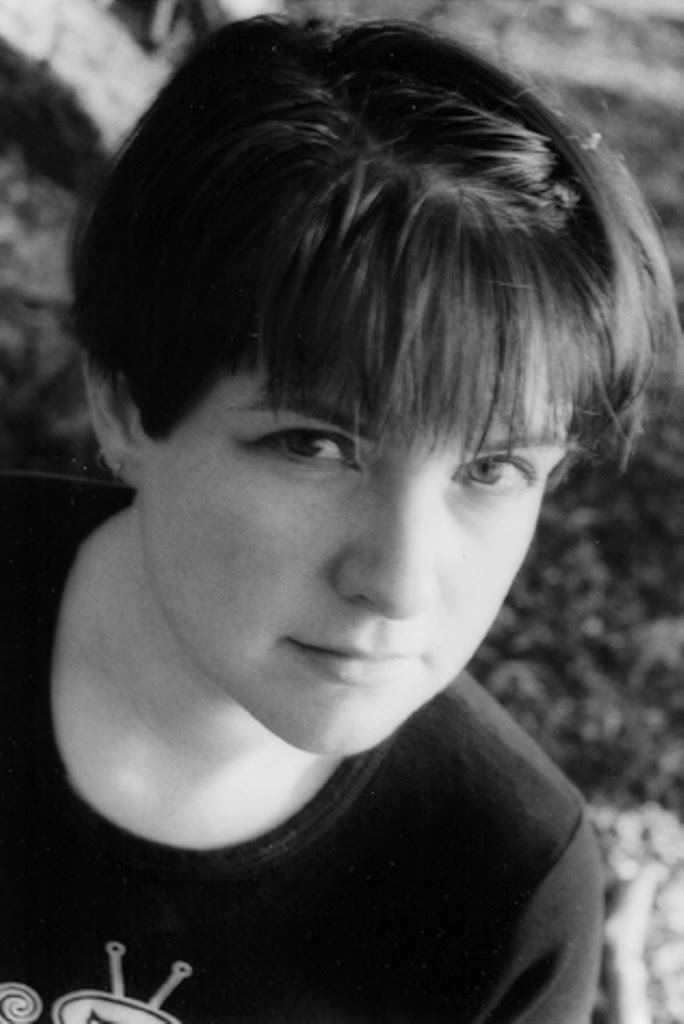 Authorviews poppy z brite
Work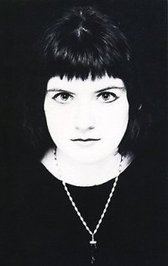 Martin is best known for writing gothic and horror novels and short stories. His trademarks include featuring gay men as main characters, graphic sexual descriptions, and an often wry treatment of gruesome events. Some of Martin's better known novels include Lost Souls (1992), Drawing Blood (1993), and the controversial serial killer novel Exquisite Corpse (1996); he has also released the short fiction collections Wormwood (originally published as Swamp Foetus; 1993), Are You Loathsome Tonight? (also published as Self-Made Man; 1998), Wrong Things (with Caitlin R. Kiernan; 2001), and The Devil You Know (2003). His "Calcutta: Lord of Nerves" was selected to represent the year 1992 in the story anthology The Century's Best Horror Fiction.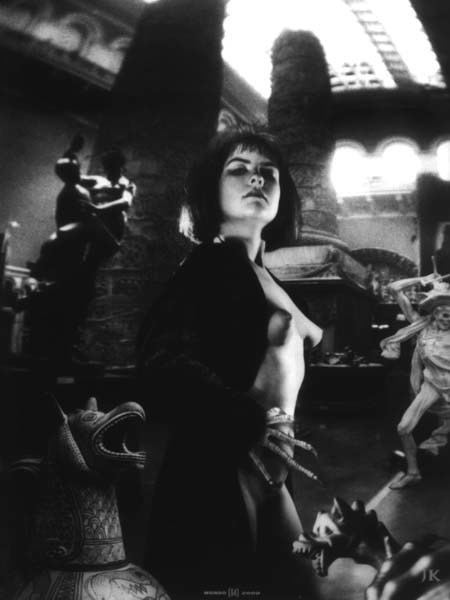 In a 1998 interview, in response to a comment that "Growing up in the American South [shaped him] as a writer", Martin mentioned that Southern writers Carson McCullers, Truman Capote, Tennessee Williams, Flannery O'Connor, Harper Lee, Thomas Wolfe and William Faulkner also influenced his writing. Answering a follow-up question about his literary influences, he also included "Bradbury, Nabokov, W.S. Burroughs, Stephen King, Ramsey Campbell, Shirley Jackson, Thomas Ligotti, Kathe Koja, Dennis Cooper, Dorothy Parker, Dylan Thomas, Harlan Ellison, Peter Straub, Paul Theroux, Baudelaire, Poe, Lovecraft, John Lennon... I could rattle off ten or twenty more easily; they're all in there somewhere."
Martin wrote Courtney Love: The Real Story (1999), a biography of singer Courtney Love that was officially "unauthorized", but he acknowledged that the work was done at Love's suggestion and with her cooperation, including access to Love's personal journal and letters.
In the late 1990s and early 2000s, Martin moved away from horror fiction and gothic themes while still writing about gay characters. The critically acclaimed Liquor novels—Liquor (2004), Prime (2005), and Soul Kitchen (2006)—are dark comedies set in the New Orleans restaurant world. The Value of X (2002) depicts the beginning of the careers of the protagonists of the Liquor series—Gary "G-Man" Stubbs and John "Rickey" Rickey; other stories, including several in his most recent collection The Devil You Know (2003) and the novella D*U*C*K, chronicle events in the lives of the extended Stubbs family, a Catholic clan whose roots are sunk deep in the traditional culture of New Orleans. Martin hopes to eventually write three more novels in the Liquor series, tentatively titled Dead Shrimp Blues, Hurricane Stew, and Double Shot. However, in late 2006, he ceased publishing with Three Rivers Press, the trade paperback division of Random House that published the first three Liquor novels, and is currently taking a hiatus from fiction writing. He has described Antediluvian Tales, a short story collection published by Subterranean Press in November 2007, as "if not my last book ever, then my last one for some time." He still writes short non-fiction pieces, including guest editorials for the New Orleans Times-Picayune and a food article for Chile Pepper Magazine.
Martin has often stated that, while he will allow some of his work to be optioned for film under the right circumstances, he has little interest in movies and is not overly eager to see his work filmed. In 1999, his short story The Sixth Sentinel (filmed as The Dream Sentinel) comprised one segment of episode 209 of The Hunger, a short-lived horror anthology series on Showtime. Of all his books, only Lost Souls is currently under option, by producer Paul Natale.
Critical essays on Martin's fiction appear in Supernatural Fiction Writers: Contemporary Fantasy and Horror (2003) by Brian Stableford and The Evolution of the Weird Tale (2004) by S. T. Joshi.
Personal life
Martin was born in Bowling Green, Warren County Kentucky, at Western University Hospital. He has written and talked extensively about his gender dysphoria and transgender issues. He is a gay man, and has said, "Ever since I was old enough to know what gay men were, I've considered myself a gay man that happens to have been born in a female body, and that's the perspective I'm coming from." In 2003, Martin wrote that, while gender theorists like Kate Bornstein would call him a "nonoperative transsexual", Martin would not insist on a pedantic label, writing "I'm just me". In August 2010, he began the process of gender reassignment, and, in 2011 expressed that he would prefer to be referred to by male pronouns.
He lived in Bowling Green, Kentucky Chapel Hill, North Carolina and Athens, Georgia prior to returning to New Orleans in 1993.
Martin was the longtime partner of Chris DeBarr, a chef, but they broke up in 2011. His current partner is Grey Cross, a New Orleans visual artist and photographer.
On January 6, 2009, Martin was arrested at Our Lady of Good Counsel Church in New Orleans as part of a peaceable demonstration in which churches in the Uptown area of the city were occupied to protest their closings. In August 2009, New Orleans's Gambit Weekly publication published reader-poll results naming Martin in second place as an ever-popular "Best Local Author."
Retirement
On June 9, 2010, Martin officially stated that he was retired, in a post entitled "I'm Basically Retired (For Now)" on his Livejournal. He stated that he had 'completely lost the ability to interact with my body of work,' then went on to state that business issues were in part a cause of this issue. Along with this, he specifically mentioned being unable to disconnect from aspects of his life relating to Hurricane Katrina. He ended his statement by saying that he missed having relationships with his characters and that he did not feel the need to write for publication.
References
Poppy Z. Brite Wikipedia
(Text) CC BY-SA