Polly Waffle was a 50 gram Australian chocolate bar that was manufactured in Australia by Nestlé. It was a waffle wafer tube filled with marshmallow and coated in compound chocolate.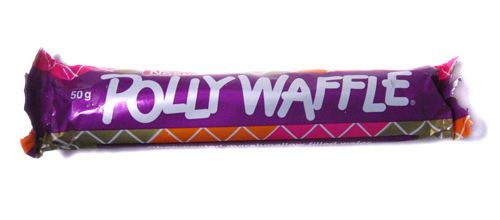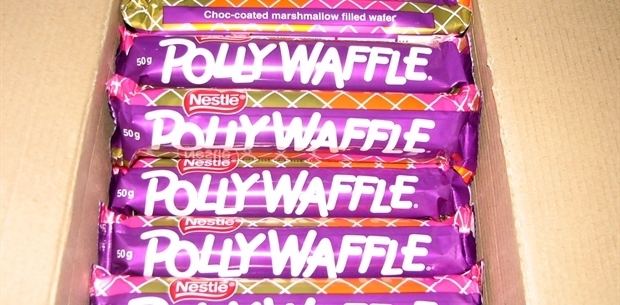 Abel Hoadley (born 10 September 1844, died 12 May 1918) opened a jam factory in South Melbourne, Victoria, in 1889, trading as A. Hoadley & Company. By 1895, business had expanded rapidly and Hoadley built a five-storey premises, the Rising Sun Preserving Works. He produced fruit preserves including jams and jellies, candied fruit and peels, sauces, and confectionery, and employed a workforce as large as two hundred. By 1901, there were four preserving factories and a large confectionery works. Hoadley had acquired the firm of Dillon, Burrows & Co. and extended his products to vinegar, cocoa, and chocolate.

In 1910, the jam business was sold to Henry Jones Co-operative Ltd and in 1913, Hoadley's Chocolates Ltd was formed. The same year, Hoadley produced his first chocolate assortment. Hoadley's Chocolates made the first Polly Waffle bar in Melbourne in 1947. It was conceived by company accounts supervisor and family friend Mayfield B. Anthony.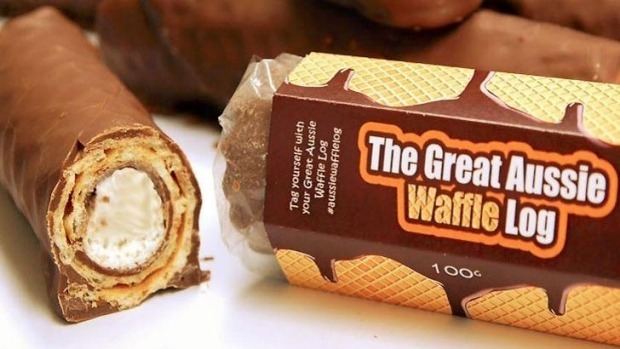 In 1972, Hoadley's Chocolates was acquired by Rowntree's and became known as Rowntree Hoadley Ltd. In 1988, Nestlé acquired Rowntree's. The Rowntree chocolate brands were initially branded as Nestlé-Rowntree, until Nestlé dropped the Rowntree altogether.
During the 1970s the advertising slogan for Polly Waffle was "mmm, crunch, aah!".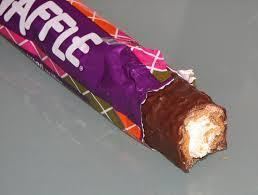 In mid-2009 a new recipe for Polly Waffle was released along with new packaging announcing the change. The new product was the same appearance as the older product, but contained a more sugary and brittle wafer.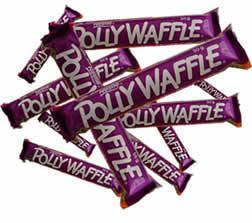 Nestlé announced on 23 November 2009 that Polly Waffle was being discontinued after 62 years due to poor sales.
A Polly Waffle contained 970 kilojoules of energy, and had a sugars content of over 50%.
As a consequence of the candy's brown colour and distinctive tubular shape, the term "Polly Waffle" is sometimes used by Australians as a euphemism for human faeces. In May 2014, a member of the Liberal Party of Australia described a government budget delivered by Member of Parliament Joe Hockey as "about as popular as a Polly Waffle floating in a public pool".