Covid-19
7.2

/

10

1

Votes

Alchetron

Rate This







22 November 1996






'Police Rescue – Gefährlicher Einsatz (Germany), "Noodroep" (Afrikaans - South Africa), Polizia Squadra Soccorso (Italy)Sydney Police (France)Záchranáři (Czech Republic)




Christopher Lee Debra Oswald Philip Cornford




Peter Fisk (1989-1993) Michael Carson (1991–1993) Scott Hartford-Davis (1995–1996)




Gary Sweet Sonia Todd Steve Bastoni John Clayton Tammy MacIntosh Belinda Cotterill Jeremy Callaghan Doug Scroope Steve Bisley Frank Holden Marshall Napier Tim McKenzie Peter Browne Ada Nicodemou Salvatore Coco Leah Purcell




Martin Armiger Garry Hardman




Australia United Kingdom




Logie Award for Best Actress




Michael Carson, Scott Hartford-Davis




Gary Sweet, Sonia Todd, Steve Bastoni, Tammy MacIntosh, Steve Bisley
Police Rescue was an Australian television series which originally aired on ABC TV between 1989 and 1996. It was produced by ABC and Southern Star Xanadu in association with the BBC.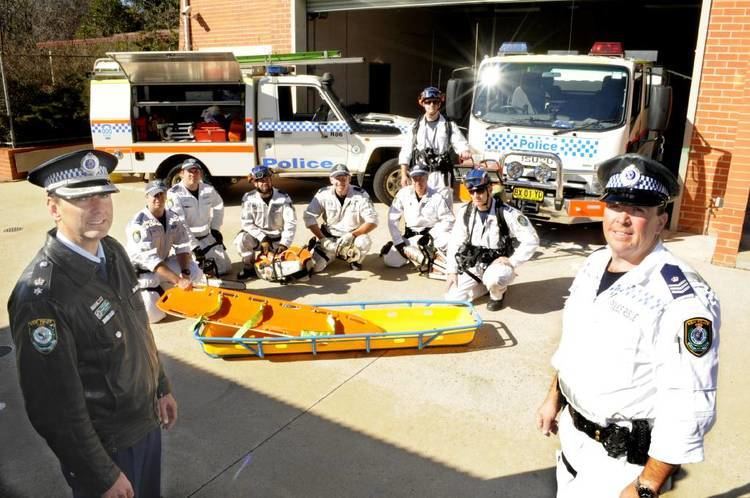 Apart from the 61 episodes, there was a 90-minute pilot episode (first screened in 1989) as well as a feature film in 1994, starring Zoe Carides.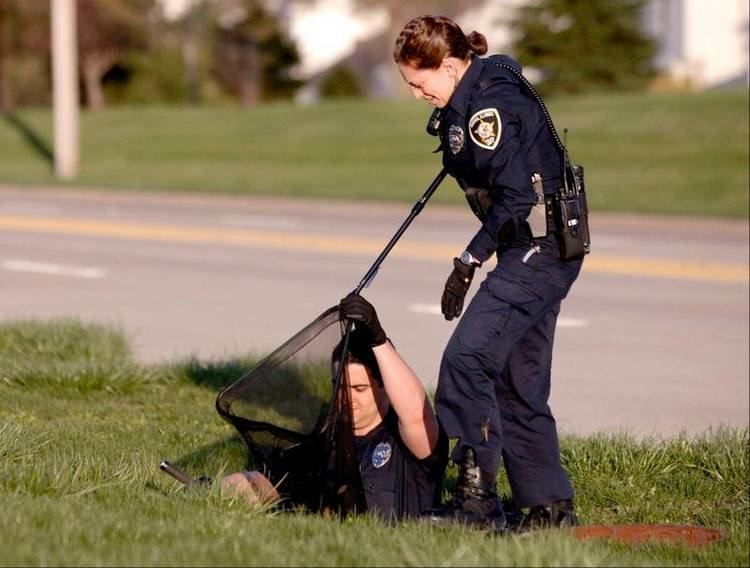 The series dealt with the New South Wales Police Rescue Squad based in Sydney and their work attending to various incidents from road accidents to train crashes. The show was very well received for the first four series, however a decline in ratings by the commencement of the 1996 series saw the cancellation of the show, following an almost epitaph in the final three episodes.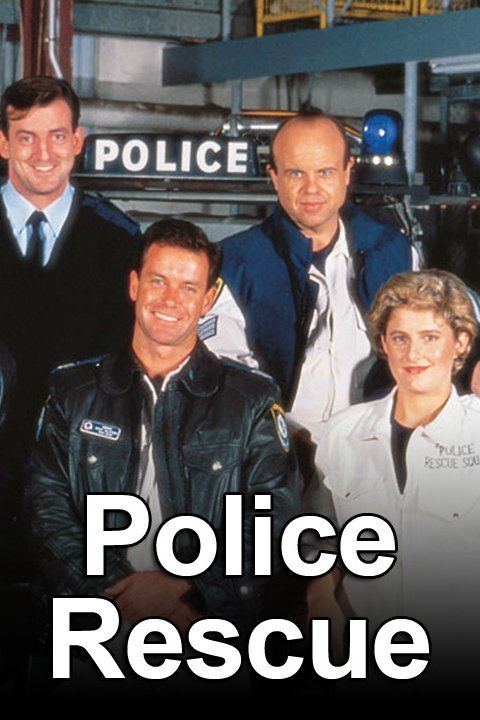 Police Rescue was shown in the United Kingdom first on BBC1 and later on Sky One, in the Czech Republic as Záchranáři on TV Nova, in South Africa as "Noodroep" (dubbed in Afrikaans), in parts of Italy as Polizia Squadra Soccorso on T9, in France on TF1 as Sydney Police, in Germany on VOX as Police Rescue – Gefährlicher Einsatz, in Norway, Sweden, the Netherlands and Denmark on the United Kingdom-based TV3, and in the Republic of Ireland on RTÉ.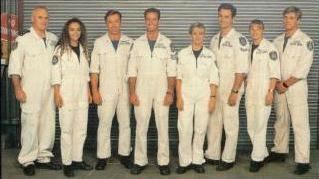 Sergeant Steve "Mickey" McClintock - (Gary Sweet) (1989–1996)
Senior Constable/Sergeant Georgia Rattray - (Sonia Todd) (1989–1996)
Constable/Senior Constable Yiannis "Angel" Angelopoulos - (Steve Bastoni) (1990–1996)
Senior Sergeant Peter "Ridgy" Ridgeway - (Tim McKenzie) (1989–1990)
Inspector Bill Adams - (John Clayton) (1989–1996)
Sergeant Fred "Frog" Catteau - (Marshall Napier) (1989–1992)
Constable Trevor "Sootie" Coledale - (Peter Browne) (1989–1990)
Constable Percy "Ptomaine" Warren - (Doug Scroope) (1989–1993)
Senior Sergeant Kevin "Nipper" Harris - (Steve Bisley) (1992–1995)
Sharyn Elliott - (Belinda Cotterill) (1992–1994, 1996)
Constable Kathy Orland - (Tammy MacIntosh) (1992–1995)
Constable Brian Morley - (Jeremy Callaghan) (1992–1995)
Senior Sergeant Glenn "Spider" Webb - (Frank Holden) (1994–1996)
Anastasia Skouras - (Ada Nicodemou) (1994–1995)
Constable Joe Cardillo - (Salvatore Coco) (1995–1996)
Constable Tracy Davis - (Leah Purcell) (1995–1996)
Constable Lorrie "Flash" Gordon (Zoe Carides) (1994 feature film)
Bronwyn Catteau (Deborah Kennedy) (1990–1992)
Des McClintock (Kerry Armstrong) (1990–1991)
Maria Mellick (Debbie Byrne) (1990–1992)
Tony Fuller (NARC detective) (Harold Hopkins) (1990–1992)
Helena Angelopoulos (Gia Carides) (1992–1993)
David Goldberg (Lani John Tupu) (1992)
Constable Lohmeier (Daniel Rigney) (1993)
In mid-1989, Southern Star Xanadu broadcast the pilot episode of Police Rescue via the Australian Broadcasting Corporation. The 90-minute telemovie established the background of the protagonist of the series, Sergeant "Mickey" McClintock. Several issues were raised in the pilot, such as women's discrimination, sexism and street violence. The plot evolved around the entrance of the first woman member to the Police Rescue Squad, Constable Georgia Rattray and then the search for a missing boy in Sydney's sewer system.
The telemovie was well received and spawned the series of Police Rescue, which carried on shortly after the pilot.
In 1993, ABC Television released selected episodes from Series 1 and Series 2 on VHS format. The 1989 pilot episode was released the previous year.
Police Rescue Wikipedia