Covid-19
Single-player




1983




Toru Iwatani




Namco Pole Position




Namco




Racing video game






Upright and environmental




1x ZiLOG Z80 @ 3.072 MHz, 2x Z8002 @ 3.072 MHz, 1x MB8844 @ 256 kHz




1x Namco WSG @ 48 kHz, 1x Namco 52XX @ 1.536 MHz




Horizontal orientation, Raster, 256 x 224 resolution




Arcade game, Atari 7800, Commodore 64, DOS




Atari, Namco, Atari, Inc., Epoch Co., Mindscape, Atari Corporation




Atari - Inc games, Racing video games
Pole Position II (Japanese: ポールポジションII, Hepburn: Pōru Pojishon Tsū) is the sequel to racing arcade game Pole Position, released by Namco in 1983. As with its predecessor, Namco licensed this game to Atari, Inc. for US manufacture and distribution, who also released a port of it as the pack-in game for their Atari 7800 Prosystem console.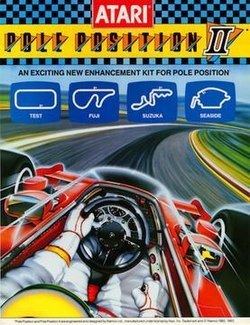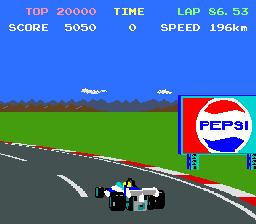 The gameplay is the same as in original Pole Position, plus slightly improved graphics, a new opening theme song, and new tracks. In addition to the original Fuji racetrack in 1974 configuration, there are three others to choose from: Test (resembling Indianapolis Motor Speedway), Seaside (resembling the 1982 United States Grand Prix West circuit in Long Beach), and Suzuka. The cars have a different color scheme, the explosions now show debris, and there are several new billboards. The timer is displayed as "TIME" in the Japanese version (as it was in the original game), and it is displayed as "UNIT" in the American release.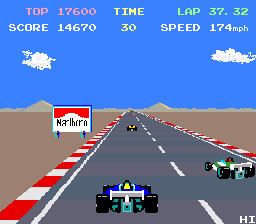 Pole Position II has been re-released as part of various Namco Museum compilations, but the two active permanent circuits were removed (because of licensing issues with both Fuji and Suzuka), and similar looking circuits, Namco Circuit and Wonder Circuit (after Namco's Wonder series of Japanese theme parks) respectively. In Namco Museum Virtual Arcade, they were renamed to Blue and Orange respectively, even though neither track features the colors. The layouts were similar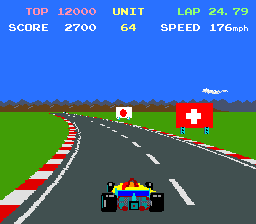 In 2006, Namco Networks released this game on the mobile platform, paying attention to details to keep it authentic to the arcade original.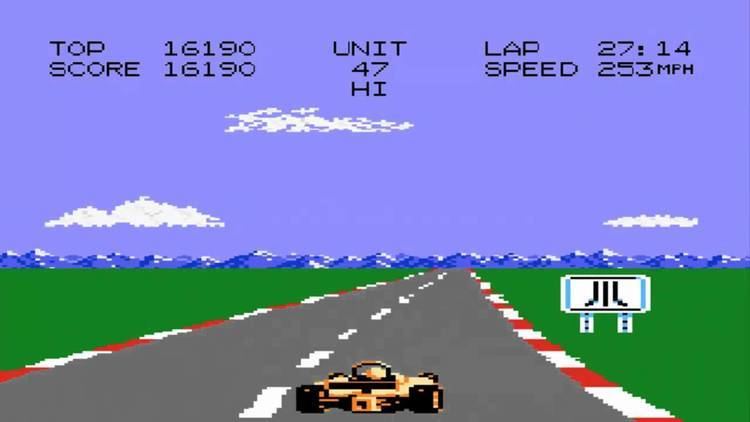 Pole Position II Wikipedia