Covid-19
France




Poitiers




1.792 million (Jan 1, 2013)


25,809 km2


University of Poitiers, University of La Rochelle, IAE Poitiers




Futuroscope, Ile de Re, La Palmyre Zoo, Charente, Angouleme Cathedral




Poitiers, La Rochelle, Niort, Angouleme, La Roche-Posay



Poitou-Charentes is an administrative region in south-western France comprising four departments: Charente, Charente-Maritime, Deux-Sevres and Vienne. Historical provinces are Angoumois, Aunis, Saintonge and Poitou.
The regional capital is Poitiers. Other important cities are La Rochelle, Niort, Angouleme, Chatellerault, Saintes, Rochefort and Royan.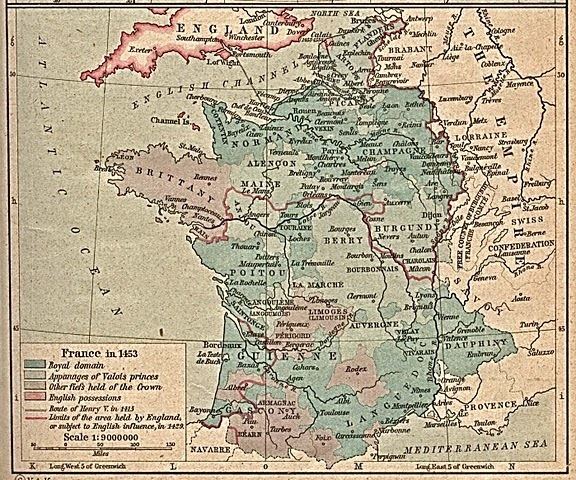 Poitou is a historic region in west central France. Poitiers, the capital of the region, is its chief city, although the port of La Rochelle, capital of the province of Aunis, rivals it in economic importance. Farming is important to the economy; wheat, corn and cattle are raised. Industries produce machinery, chemicals and dairy products.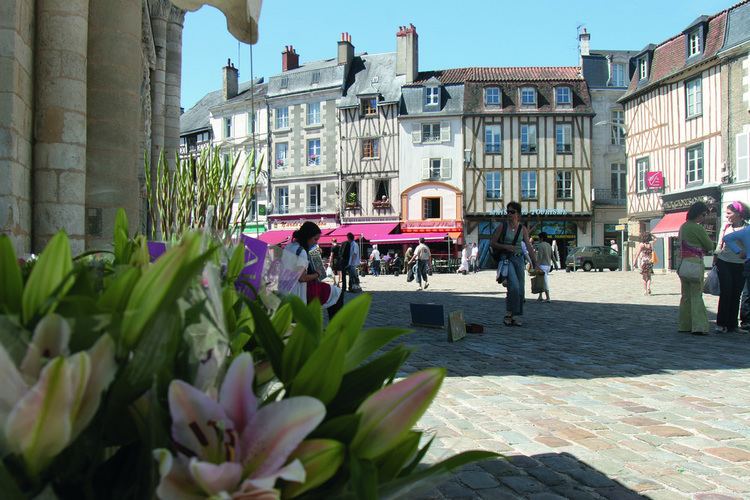 The regions first known inhabitants, the Pictavi, a Gallic tribe, were conquered in 56 BC by the Romans, who then incorporated the area into Gaul as part of the province of Aquitania. The Visigoths seized the region in 418 AD, but it passed to the Franks in 507. In 732 or 733, Charles Martel brought the Muslim invasion of Western Europe to a standstill by his victory in the Battle of Poitiers. From the 10th to the mid-12th century, the counts of Poitou were also the dukes of Aquitaine, and the city of Poitiers grew in importance.
In 1152, Poitou came under English control through the marriage of Eleanor of Aquitaine to Henry II (later king of England). The region was reunited with the French crown in 1416 and was a province of France until the Revolution (1789–95), when it was divided into three departments, Vienne, Deux-Sevres, and Vendee.
Francoise-Athenais, marquise de Montespan was born in the area in 1640 (d 1707). She was the famous mistress to Louis XIV; Some of their descendants are still alive today.
Poitou-Charentes Wikipedia
(,)http://pierreguerry.wikispaces.com/file/view/france_1453_shepherd.jpg/242577903/france_1453_shepherd.jpg(,)http://www.visit-poitou-charentes.com/var/plain_site/storage/images/media/images/destination-futuroscope-poitiers/futuroscope-wall-of-fame/poitiers-niveau3/poitiers_marche_nd/19436186-1-eng-GB/Poitiers-Medieval-historic-city-Poitou-Charentes-South-West-France.jpg(,)http://drinks.seriouseats.com/images/2013/09/20130918Old_Cognac_Pot_Still_-_20091205.jpg(,)http://www.visit-poitou-charentes.com/var/plain_site/storage/images/media/images/destinations-la-rochelle-ile-de-re/la-rochelle2/cycling-in-la-rochelle-poitou-charentes-atlantic-coast-france/39020023-1-eng-GB/Cycling-in-La-Rochelle-Poitou-Charentes-Atlantic-Coast-France_reference.jpg(,)http://www.mapsofworld.com/france/images/poitou-charentes/poitou-charentes-rail.jpg(,)http://images.ownersdirect.co.uk/cognac-cottage-french-rentals-early-july-morning-897-2962820_2400_1800.jpg(,)https://lafermedeleglise.files.wordpress.com/2015/02/larochelleviexport.jpg%3Fw%3D980%26h%3D557%26crop%3D1(,)http://www.ldorganisation.com/antfichiers/1324298157Carte_de_France.jpg
(,)http://www.visit-poitou-charentes.com/var/plain_site/storage/images/media/images/live-the-lifestyle/live-the-lifestyle-gourmet-food-in-poitou-charentes/apples-poitou-charentes/19436382-1-eng-GB/apples-poitou-charentes.jpg(,)http://www.visit-poitou-charentes.com/var/plain_site/storage/images/media/images/live-the-lifestyle/live-the-lifestyle-gourmet-food-in-poitou-charentes/marennes-oysters/19436394-1-eng-GB/marennes-oysters.jpg(,)http://www.visit-poitou-charentes.com/var/plain_site/storage/images/media/images/thematique-art-devivre/gastronomie2/cooking-courses-in-la-rochelle-french-atlantic-coast-poitou-charentes/39009201-1-eng-GB/Cooking-courses-in-La-Rochelle-French-Atlantic-Coast-Poitou-Charentes_reference.jpg(,)http://www.visit-poitou-charentes.com/var/plain_site/storage/images/media/images/thematique-art-devivre/gastronomie2/broye-du-poitou-biscuit-food-in-poitou-charentes-south-west-france/1880332-5-eng-GB/Broye-du-Poitou-biscuit-food-in-Poitou-Charentes-South-West-France.jpg(,)http://www.la-belardiere.com/graphics/cakes.jpg(,)http://www.the-french-atlantic-coast.com/wp-content/uploads/2014/04/Figs-correct-size_rounded_corners.jpg(,)http://www.the-french-atlantic-coast.com/wp-content/uploads/2014/04/Oysters-correct-size_rounded_corners.jpg(,)http://irqua.com/bundles/irquasite/img/upload/recette/tarte-aux-echalions-recette-full-irqua-poitou-charentes.jpg(,)http://irqua.com/bundles/irquasite/img/upload/recette/mouclade-a-la-charentaise-recette-full-irqua-poitou-charentes.jpg(,)http://quintessenceblog.com/wp-content/uploads/2011/03/030209135613-CuisineSeafood-Large-Web-view-500x319.jpg