Plymouth is a 1991 science fiction television film that was shown on ABC Network in the same year, as a pilot for a planned series. It was created by Lee David Zlotoff and funded by the American Broadcasting Corporation, Walt Disney and Rai uno radiotelevisione, with Lockheed acting as technical advisors.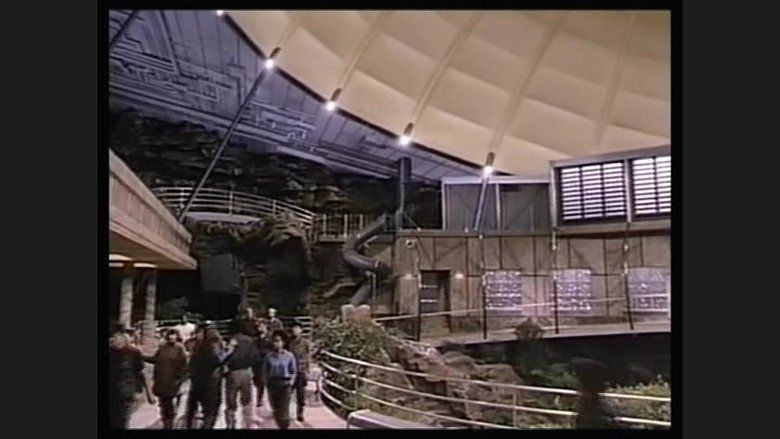 The film features a fictional small "all-American" Pacific Northwest logging and mining town called Plymouth that is destroyed by a Love Canal-style ecological disaster, in this case in the form of a severe radiation leak from a nearby factory. The corporation responsible, UNIDAC, compensates the surviving townsfolk for the loss of their homes, possessions, and accustomed lifestyle by establishing a Moon colony on the site of a previously struggling mining project. UNIDAC offers to pay each member of the town to emigrate and start their lives over in the new outer space colony named after their former town.
The film then focuses on their new lives as they adjust to space hazards such as radiation from solar storms, extravehicular excursions in airless environs, and medical crises in the micro-gravity of the Moon. The film starred Dale Midkiff, Cindy Pickett, Richard Hamilton and Jerry Hardin.
The film was first broadcast on Sunday, May 26, 1991. At the time it was considered to be one of the most expensive such movies ever made. The movie's soundtrack was scored by Brad Fiedel. Elements of the film's set and prop design would show up in a number of later TV and film productions.
Despite apparently successful showings of the pilot on ABC, the show was ultimately not picked up as a series.
Dale Midkiff as Gil Eaton
Cindy Pickett as Addy Mathewson
Lindsay Price as April Mathewson
Jerry Hardin as Lowell
Richard Hamilton as Mayor Wendell Mackenzies
James Rebhorn as Ezra
Fran Bennett as Debra
Sab Shimono as Hiro
Pete Conrad (Apollo 12 mission member) in a cameo role