The film stars Steve Martin as Neal Page, a high-strung marketing executive, who meets Del Griffith, played by John Candy, an eternally optimistic, outgoing, overly talkative, and clumsy shower curtain ring salesman. They share a three-day odyssey of misadventures trying to get Neal home to Chicago from New York City in time for Thanksgiving with his family.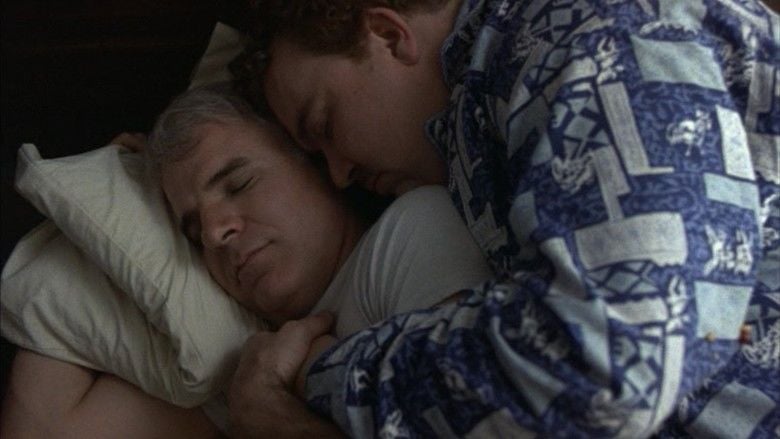 Neal Page is an advertising executive on a business trip in New York City trying to return to his family in Chicago for Thanksgiving. After a meeting ends without a decision, Neal attempts to hail a cab. Del Griffith, a traveling salesman who sells shower curtain rings, has unknowingly taken a taxi that Neal bought from an attorney. The two meet again at La Guardia Airport where they board a plane to O'Hare. Their plane is diverted to Wichita due to a blizzard in Chicago.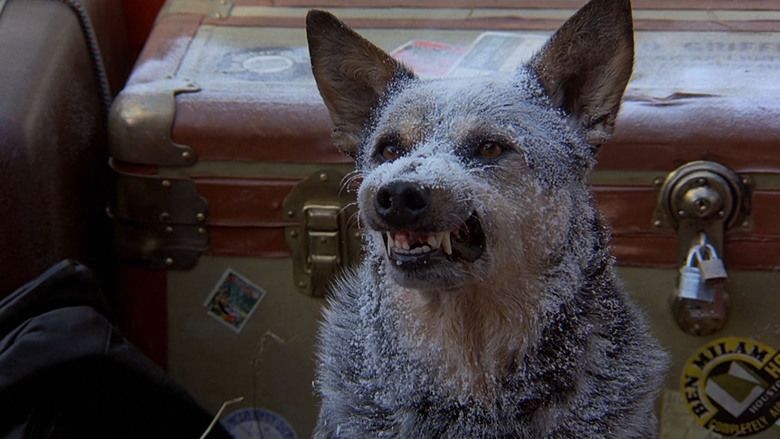 The pair resort to various means to try and reach Chicago, but one attempt after another is defeated. Forced to share a room in a cheap motel on the first night, Neal loses his temper with Del and lambastes him. In response, Del admits that he regards Neal as a cold cynic and says that despite how Neal feels, he likes himself and his wife and customers like him. Neal calms down and the two men go to sleep. During the night their cash is stolen by a burglar.
The following day they attempt to reach Chicago by train, but the locomotive breaks down, leaving the passengers stranded in a Missouri field. After reaching Jefferson City, Del sells his remaining shower curtain rings to buy bus tickets, but neglects to tell Neal that they are only valid to St. Louis. Upon arrival, Neal again offends Del over lunch and the two part ways.
Neal attempts to rent a car, but finds the space at the distant rental lot empty. After walking back to the airport terminal, Neal vents his anger at the rental agent to no avail. In desperation, he attempts to hail a taxi to Chicago, but insults the dispatcher, who then attacks Neal. Del arrives in time to rescue Neal with his own rental car. While driving, they find themselves arguing again. The situation is made worse when Del nearly gets them killed on a freeway after driving in the wrong direction, and driving between two semi-trailer trucks. While they take a moment to compose themselves by the side of the road, Del's carelessly discarded cigarette sets fire to the rental car. Neal initially gloats over Del's predicament, thinking that he is liable for the damage to the car. Neal's amusement turns to anger when Del reveals he used Neal's credit card to rent the car after their cards were accidentally switched.
With his credit cards destroyed in the car fire, Neal sells his designer watch to a motel clerk to pay for a room for himself. Del is broke and attempts to sleep in the car, which has lost its roof in the fire. Neal eventually feels sympathy for Del and invites him in from the cold and snowy night. Neal relaxes as the two consume Del's collection of airline liquors and laugh about the events of the past two days. The pair resume driving to Chicago the next morning, but their badly damaged car is impounded by the police. They finally make it to Chicago, two days late, in the back of a refrigerator truck.
They part ways at the LaSalle/Van Buren CTA station. While riding the train, Neal remembers some of the cryptic comments Del made about his wife during the journey and realizes that Del may be alone for the holiday. He returns to the station, sees Del sitting by himself and asks why he has not gone home. Del reveals that he does not have a home; his wife died eight years earlier. Neal returns home to his family and introduces them to Del, whom he has invited to Thanksgiving.
The film marked a widely noticed change in the repertoire of John Hughes. It was greeted with critical acclaim upon release, a revelation in that Hughes was considered a teen angst filmmaker. It also got two thumbs up from Siskel & Ebert, with Siskel declaring it John Candy's best role to date. It has 94% positive ratings on Rotten Tomatoes and is featured in Roger Ebert's Great Movies collection. Ebert said the movie was "... perfectly cast and soundly constructed, ..."
Casey Burchby of DVD Talk said, "John Hughes, like a lot of other filmmakers who specialized in comedy during the 1980s, knew how to explore a varied range of tones in crafting a full-bodied movie that went well beyond the one-note comedies that are par for the course. Hughes took comedy subgenre such as the teen film, the buddy movie, the family comedy, and the road film, and boosted these flattened-out, cliché-bound stories with robust characters capable of generating believably absurd cinematic situations. Planes, Trains & Automobiles displays Hughes' powers at their height, as well as Steve Martin and John Candy in two of their very best roles."
While some reviewers were critical of the gushy tones and silliness seen in the movie, which affected the ability to convey emotional range, most applauded the humor itself. Leonard Maltin called the movie a "bittersweet farce," adding that Hughes "refuses to make either one (Martin or Candy) a caricature—which keeps this amiable film teetering between slapstick shenanigans and compassionate comedy." Maltin added that the movie was "hurt by an awful music score."
The movie opened in American theaters on November 25, 1987 (a Wednesday) and finished third for the weekend, grossing $7,009,482. After its first five days, the film grossed $10,131,242 and stayed in the top ten for seven weeks. The movie finished its American run on January 22, 1988 with $49,530,280 after a twelve-week run. on a production budget of almost $30 million.
The soundtrack to Planes, Trains & Automobiles features a mix of rock and roll, country and pop. The frenetic musical score by Ira Newborn makes extensive use of the folk song "Red River Valley", including a rock and roll version of the song "Red River Rock", performed by British group Silicon Teens. Among other tracks is a cover version of "Back in Baby's Arms". The song, popularized by Patsy Cline, is performed by Emmylou Harris. Another popular song used in the movie is "Mess Around" written by Ahmet Ertegun and performed by Ray Charles.
The soundtrack album was released in 1987, but has since gone out of print. It is currently available for download on iTunes. or is available on Spotify.
"I Can Take Anything" ("Love Theme from Planes, Trains and Automobiles") (David Steele, Andy Cox and John Hughes) – 3:46
Performed by ETA featuring Steve Martin and John Candy
"BA-NA-NA-BAM-BOO" (Elizabeth Westwood, Nick Burton & Robert Andrews) – 2:58
Performed by Westworld
"I'll Show You Something Special" (Desmond Morris, Mark Morriss and Steve Brown) – 3:28
Performed by Balaam and the Angel
"Modigliani" ("Lost in Your Eyes") (Susan Ottaviano, Jade Lee and Theodore Ottaviano) – 3:53
Performed by Book of Love
"Power to Believe" (Nick Laird-Clowes and Gilbert Gabriel)* – 5:13
Performed by The Dream Academy
"Six Days on the Road" (Earl Green and Carl Montgomery) – 3:06
Performed by Steve Earle & The Dukes
"Gonna Move" (Dave Edmunds and Nick Lowe) – 3:32
Performed by Dave Edmunds
"Back in Baby's Arms" (Bobby Montgomery) – 2:02
Performed by Emmylou Harris
"Red River Rock" (Tom King, Ira Mack and Fred Mendelsohn) – 3:26
Performed by Silicon Teens
"Wheels" (Chris Hillman and Gram Parsons) – 3:08
Performed by Stars of Heaven
* The album features the full vocal version of the song. The instrumental version actually used in the film was eventually released in 2014 on the Dream Academy compilation album The Morning Lasted All Day: A Retrospective.