India




Kannada




Karnataka




Mysore



Piriyapatna also called as Piriyapattana is a panchayat town in Mysore district in the Indian state of Karnataka.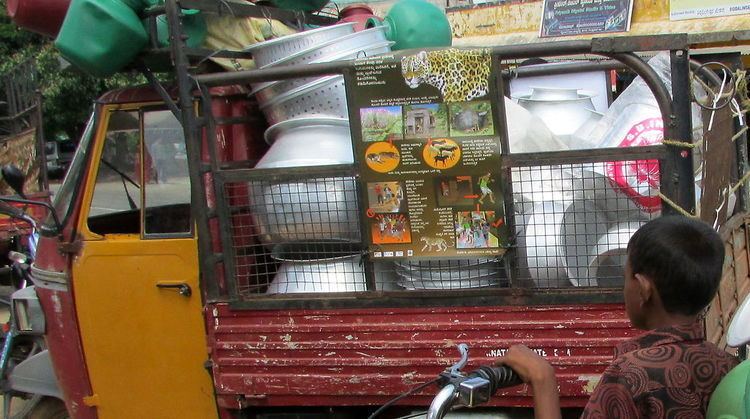 Periyapatna is located at 12.34°N 76.1°E? / 12.34; 76.1. It has an average elevation of 844 metres (2769 feet). The town is situated on Mysore-Mangalore highway at a distance of 70 km from Mysore, the malnad region will gradually start from Piriyapatna as moved towards Kushalanagara.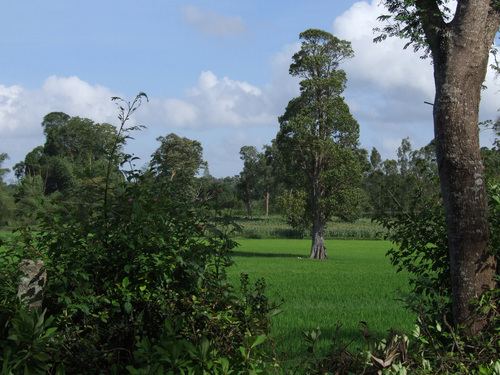 There are few good tourist spots near the town; one can also travel towards the Kerala border via Gonikoppal or Siddapura.The major and nearest spot is Bylakuppe (established in 1969), Tibetan refugee settlement, there are ample Tibetan Buddhist monasteries. Bettadapura is another town near, The name of the town is derived from two Kannada words, "Betta" and "pura". Betta means hill/mountain and pura means a town. This town has a big mountain and on the top of it is a temple of shri Sidlu Mallikarjuna Swamy.
Vokkaliga Gowda community forms the highest population of the Taluk and majorly are tobacco cultivators.
Tobacco is cultivated annually or seasonally, and can be harvested in several ways. In the oldest method, the entire plant is harvested at once by cutting off the stalk at the ground with a sickle. In the nineteenth century, bright tobacco began to be harvested by pulling individual leaves off the stalk as they ripened. The leaves ripen from the ground upwards, so a field of tobacco may go through several so-called "pullings", more commonly known as topping (topping always refers to the removal of the tobacco flower before the leaves are systematically removed and, eventually, entirely harvested). As the industrial revolution took hold, harvesting wagons used to transport leaves were equipped with man-powered stringers, an apparatus which used twine to attach leaves to a pole. In modern times large fields are harvested by a single piece of farm equipment, although topping the flower and in some cases the plucking of immature leaves is still done by hand.
Piriyapatna Wikipedia
(,)http://3.cdn.ncf-india.org/images/published_project_slideshow/000/000/367/1412045946/w1024/LeopardConflictPoster_Piriyapatna_Vanya_June14_20(25).JPG(,)http://mw2.google.com/mw-panoramio/photos/medium/15251099.jpg(,)http://mw2.google.com/mw-panoramio/photos/medium/2840006.jpg(,)http://mw2.google.com/mw-panoramio/photos/medium/94236146.jpg(,)http://mw2.google.com/mw-panoramio/photos/medium/93558816.jpg(,)http://mw2.google.com/mw-panoramio/photos/medium/2841027.jpg(,)http://mw2.google.com/mw-panoramio/photos/medium/2427733.jpg
(,)http://archives.deccanchronicle.com/sites/default/files/styles/article_node_view/public/28VENKATESH_0_0.jpg(,)http://archives.deccanchronicle.com/sites/default/files/styles/article_node_view/public/piriya_0_0.jpg(,)http://periyapatna.nammuru.com/ads_image/Hotel-Haripriya-Periyapatna.jpg(,)http://www.team-bhp.com/forum/attachments/travelogues/90780d1232270955-coorg-river-runs-through-house-rock.jpg(,)http://allthecities.com/system/panoramas/pictures/000/898/263/original/original.%3F1380276240(,)http://allthecities.com/system/panoramas/pictures/000/898/262/original/original.%3F1380276239(,)http://allthecities.com/system/panoramas/pictures/000/898/264/original/original.%3F1380276242(,)http://periyapatna.nammuru.com/ads_image/Udapi-Hotel-Sri_Kirshna-Bhavan-periyapatna.jpg(,)http://periyapatna.adseva.in/logo.png(,)http://im.hunt.in/cg/mysore/City-Guide/Piriyapatna.jpg