Name

Ramesh Srinivasan









Education

Stanford University, Harvard University, Massachusetts Institute of Technology
Professor ramesh srinivasan on social media activism and revolution
Ramesh Srinivasan (born 1976) studies the relationship between technology, politics and society. He is an associate professor at the University of California, Los Angeles. He has been a faculty member at UCLA since 2005 in the Information Studies and Design|Media Arts departments. He is the founder of the UC-wide Digital Cultures Lab, exploring the meaning of technology worldwide as it spreads to the far reaches of our world. He is also the author of the books: "Whose Global Village? Rethinking How Technology Impacts Our World" with NYU Press, and "After the Internet" (with Adam Fish) on Polity Press to be released in December of 2017. Srinivasan earned his Ph.D. in design studies at Harvard; his master's degree in media arts and science at the Massachusetts Institute of Technology; and his bachelor's degree in industrial engineering at Stanford. He has served fellowships in MIT's Media Laboratory in Cambridge and the MIT Media Lab Asia. He has also been a teaching fellow at the Graduate School of Design and Department of Visual and Environmental Design at Harvard. Srinivasan is a regular speaker for TEDx Talks, and makes regular media appearances on NPR, Al Jazeera, "The Young Turks," MSNBC, and Public Radio International. His writings have been widely published by Al Jazeera English, The Washington Post, The Huffington Post, Quartz, and CNN.
Contents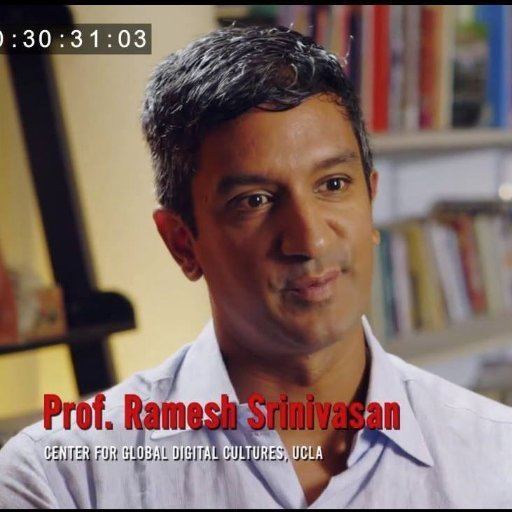 Srinivasan works on projects that look at how new media technologies impact political revolutions, economic development and poverty reduction, and the future of cultural heritage. He has worked with bloggers who have overthrown the recent authoritarian Kyrgyz regime, non-literate tribal populations in India to study how literacy emerges through uses of technology, and traditional Native American communities to study how non-Western understandings of the world can introduce new ways of looking at cultural heritage and the future of the internet and networked technologies. His work has impacted contemporary understandings of media studies, anthropology and sociology, design, and economic and political development studies.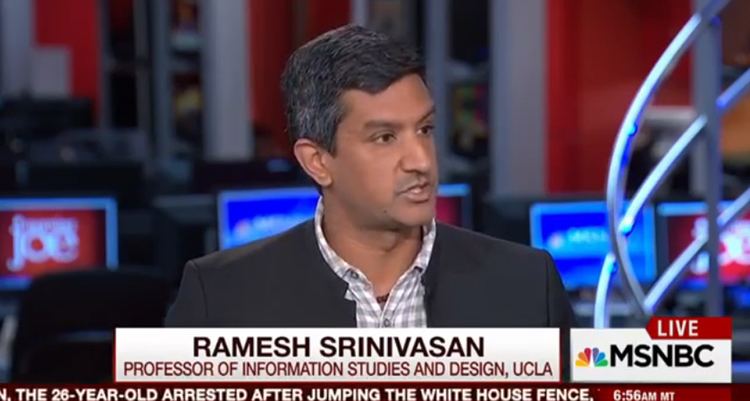 He is a member of the Institute of Electrical and Electronics Engineers (IEEE), the American Anthropological Association, and a member of the editorial boards of several academic journals, including Science, Technology, & Human Values, International Journal of E-Politics, and Information Technologies and International Development. Srinivasan has also been awarded two grants from the National Science Foundation in the Science, Technology, and Society division, as well as an Institute of Museum and Library Services National Leadership Grant.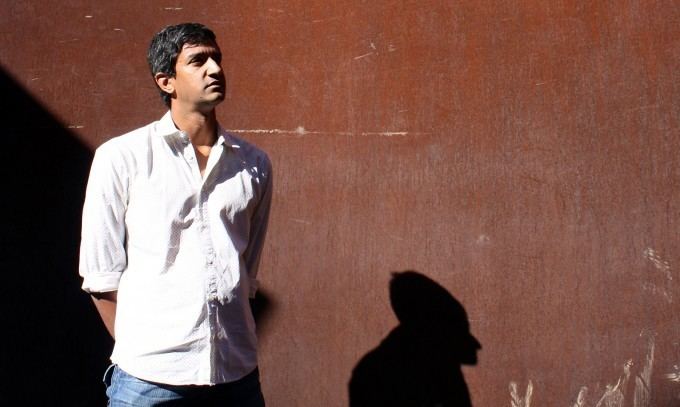 Technology social media indigenous people prof ramesh srinivasan rameshmedia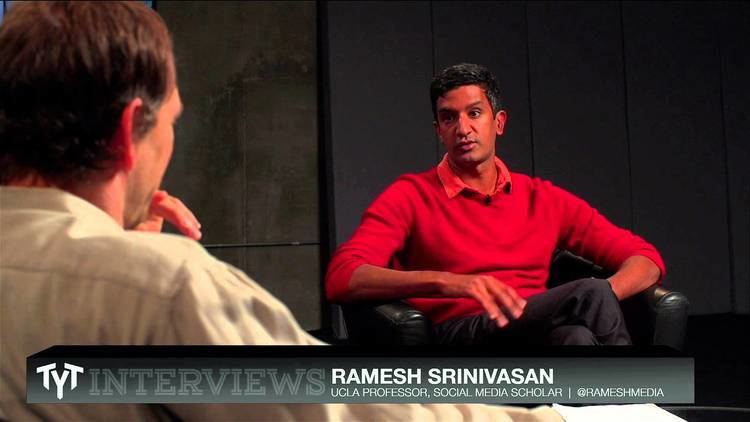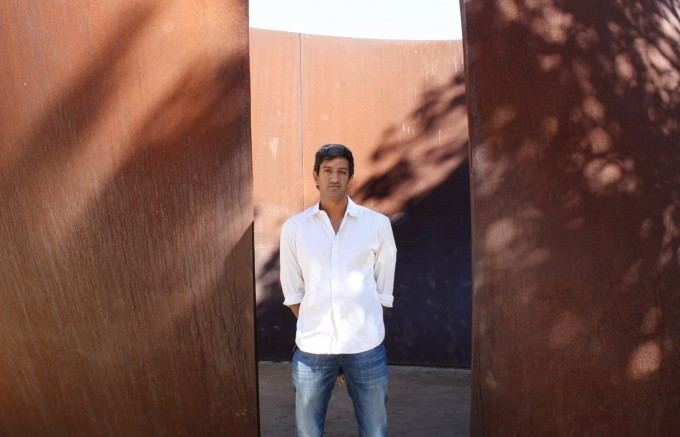 References
Ramesh Srinivasan Wikipedia
(Text) CC BY-SA