Piney Gir (pronounced "gear"), often shortened to Piney, is an American musician and singer, born in Kansas but based in London, England since 1998. She has released five studio albums with a sixth, mR. hYDE'S wILD rIDE, due out in June 2015 on Damaged Goods (record label) in the UK.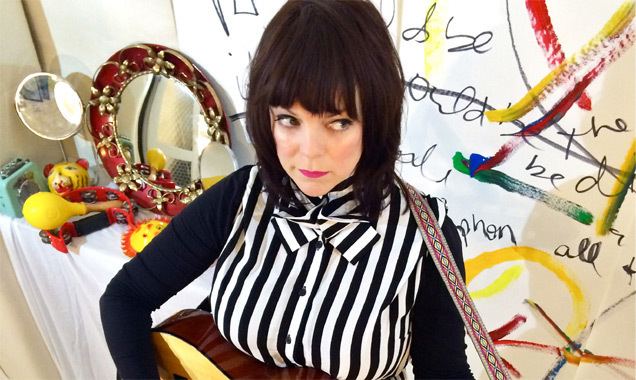 Piney's musical style is predominately edgy indie-pop, although she has been described both as a musical "chameleon" and as "the indie Dolly Parton".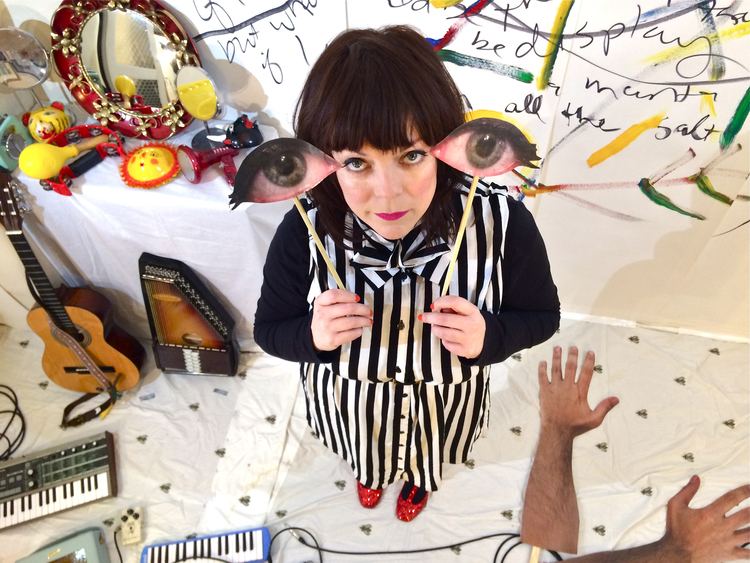 Piney is an established figure on the London music scene, and has toured extensively including appearances at Glastonbury festival, South by Southwest and CMJ music festival. She has collaborated with artists including Andy Ramsay of Stereolab, Rob Campanella from The Brian Jonestown Massacre, Eamon Hamilton from the band Brakes and British Sea Power and Simple Kid, and was a member of cult all-girl band The Schla La Las. Her songs have appeared on Grey's Anatomy, Private Practice, Hit & Miss, Made in Chelsea, Misfits, Drifters, Waterloo Road, Being Human, Fried, Talking to the Dead, What Remains, Switch and in feature films: Nina Forever, You're Not You, C'e Chi Dice No and American Girl.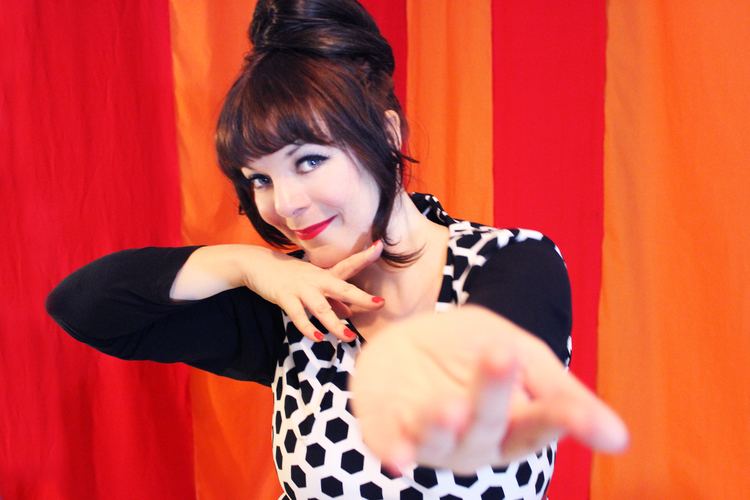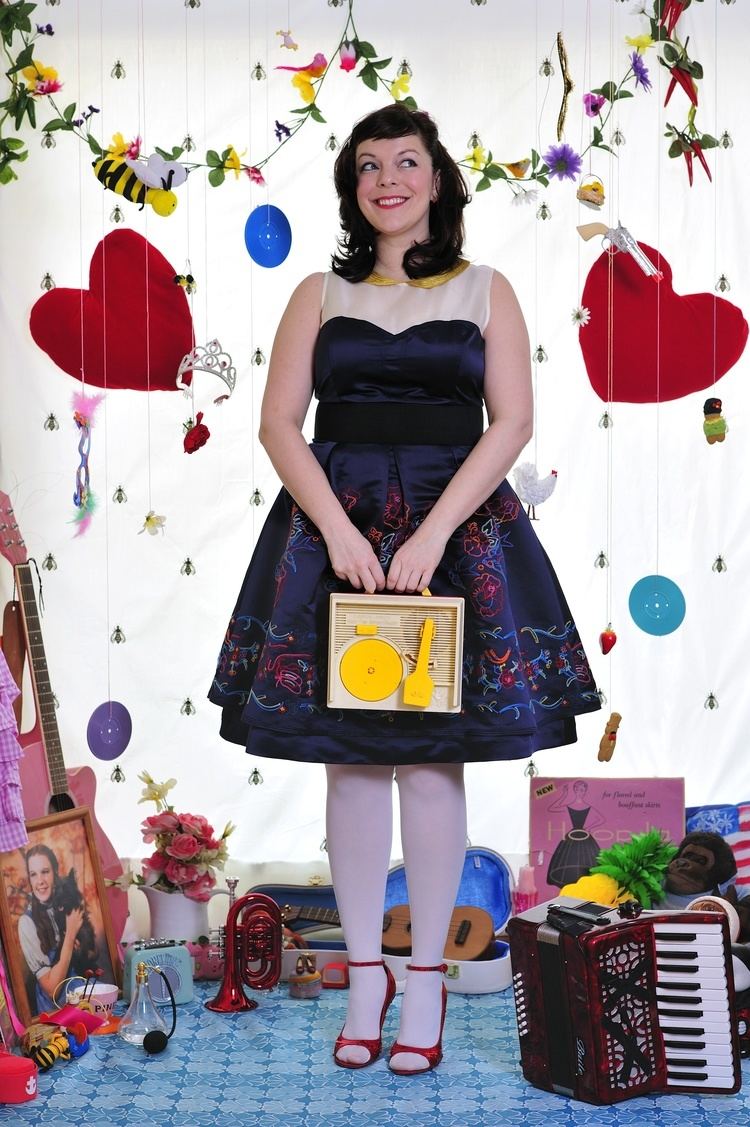 Piney was raised in the Bible Belt of Midwest America and secular music was forbidden to her. As a teenager, Piney rebelled against this upbringing and went to university where she majored in music with drums then voice as her instruments. When she moved to London she joined synth pop band Vic Twenty (now defunct). Vic Twenty released a single on Mute records label Credible Sexy Units and toured the UK and Europe with Erasure.
Released on Truck Records (2004).
The album is electronica in style, and features Simple Kid. The album was extensively toured, including a slot supporting Erasure on a month-long European tour, and a session for Mark Radcliffe on BBC Radio 2.
Janet Schmanet/Kissing/Sweet (2004) Truck Records
Creature/Ruth Is Coming to America/Jingle De Lo Marcelo Crivella (2004) Truck Records
Greetings, Salutations, Goodbye (2004) Truck Records
Released on Truck Records (2006).
Whilst touring Peakahokahoo, Piney was offered a support slot at a working men's club with an Americana band and decided to try playing country versions of her songs. This led to the formation of The Piney Gir Country Roadshow, and the release of Hold Yer Horses. The album was selected as one of the top five of 2006 by Phill Jupitus in the 5 December issue of Radio Times magazine, saying, "the stomp and twang of these songs of love and life are unmissable".
Great Divide (2006) Truck Records
I Don't Know Why I Feel Like Crying But I Do (2006) Truck Records
Greetings, Salutations, Goodbye - Country Roadshow Version (2007) Truck Records
Released on Hotel Records (2009).
After releasing the electro-quirk album Peakahokahoo and alt-country album Hold Yer Horses, Piney married the two styles together to create folktronic fusion album The Yearling, which combines the twang and heartbreak of country music with eclectic beats, lo-fi synths and found sounds. Album track and single, Of All The Wonderful Things, features Eamon Hamilton from Brakes (band) and British Sea Power. Album track Miss Havisham features in the film You're Not You starring Hilary Swank. The album secured radio sessions with Mark Radcliffe, Marc Riley and Cerys Mathews on BBC Radio 6 Music. Piney toured the UK extensively with The Yearling: she supported The Hidden Cameras on a UK tour as well as supporting The Research on a UK tour, played SXSW Festival in Austin Texas and Slottsfjell Festival in Norway.
Of All The Wonderful Things/My Imaginary Baby (2009) Purr Records
Say I'm Sorry (2009) Hotel Records
Weeping Bee (2009) Hotel Records
For The Love of Others (2009) Damaged Goods
Released on Damaged Goods (2010).
The second Piney Gir Country Roadshow album evolves from the classic, old-fashioned Nashville Sound of Hold Yer Horses into a more Laurel Canyon, country-rock style with a modern twist. A lot of this album was written on tour by Piney with the Roadshow in the back of the tour van and in various venue dressing rooms. Half of the album captures a sunny California vibe, while the other half has a dark murder ballad edge to it. Jesus Wept was recorded at Bark Studio in Walthamstow with Brian O'Shaunghessy known for his work with Primal Scream, Denim and My Bloody Valentine. The album features collaborations with members of Danny and the Champions of the World and Fionn Regan's band. The Piney Gir Country Roadshow toured the UK extensively to promote the album and Piney played SXSW festival, as well as the UK festival circuit. Single, 40 Days 'n' Nights, was used in Italian indie film C'e Chi Dice No directed by Giambattista Avellino.
40 Days 'n' Nights (2010) Damaged Goods. B-side After The Flood is a remix of 40 Days 'n' Nights by Simon Bookish and there is a cover of Bob Dylan's Forever Young
Lucky Me (2011) Damaged Goods. Features a cover of Billy Idol's White Wedding as a B-side that was used in a Peugeot advert.
Released on Damaged Goods (2011).
Geronimo! was recorded in early 2011 in Los Angeles with Brian Jonestown Massacre's Rob Campanella. Garo Nahoulakian was lead guitarist, arranger and co-produced the album. Nelson Bragg (percussionist for The Beach Boys and Brian Wilson) played percussion on most songs on the album. The album was recorded almost completely live over six days. It has a reverb-drenched, analogue, 1960s sound.
Piney toured the UK and also America for the first time playing CMJ Festival as well as dates on the East Coast, West Coast and Chicago. She did an interview on NPR's Weekend Edition and played NPR's Mountain Stage in West Virginia alongside Will Oldham. She played Glastonbury Festival and was joined on stage by her former band mates Georgina 'George' Terry and Katrin Geilhausen from all-girl, art-rock band The Schla La Las.
Outta Site was playlisted at BBC 6 music and on Amazing Radio. It was supported by DJs including Lauren Laverne, Mark Radcliffe, Gideon Coe and Simon Raymonde. Oh Lies was used on ABC 's Private Practice. Outta Site, Stay Sweet and Oh Lies were used on Misfits (E4), Made In Chelsea (E4), Being Human (BBC), Waterloo Road (BBC) and Switch (ITV).
Oh Lies (2011) Damaged Goods
Outta Sight (2012) Damaged Goods
Would You Be There (2012) Damaged Goods
Stay Sweet (2012) Damaged Goods
Longest Day of Spring (2012) Highline Records
Friends and Neighbours (2012) Highline Records
Released on Damaged Goods (UK) & Greyday (USA) (2015).
Piney's sixth studio album was partly recorded in Andy Ramsey (of Stereolab)'s studio and features Andy on drums for select tracks as well as members of Gaz Coombes's live band and Emiliana Torrini's band.
The album channels 60s beat pop with a touch of Kraut rock, which creates a retro-futuristic angle. There's a grungey riot grrl edge to it with growling, distorted guitars and there's a synthy edge to it too, using vintage space echo, marimba, omnichord and pocket piano; they combine to create euphoric shimmering indie to reinforce riff-led guitar pop.
Keep it Together (2015) Damaged Goods
Gold Rules (2015) Damaged Goods
Mouse of a Ghost/Tilt-A-Whirl (double A-side single) (2015) Damaged Goods
My Halloween (2013) Damaged Goods Records
Nightsong - Rob Da Bank presents Sunday Best (2005) Sunday Best
Hello Chanel - 20 Nights of Wine and Song (2005) Grey Day
Sugar - 50 Minutes (2006) Exercise1
Waiting On A Sunny Day - Play Some Pool, Skip Some School, Act Real Cool: A Global Pop Tribute to Bruce Springsteen (2009) WIAIWYA
Every Day's A Holiday – Festivus (2012) Highline - Featured on the E4 series Made In Chelsea
Me and Mr. Wolf with The Real Tuesday Weld. Featured on Songs for the Last Werewolf (2011) Universal.
Ghost of the Year with LA singer-songwriter Correatown. Ghost of the Year was featured on ABC show, Grey's Anatomy.
I'm Letting In The Sunshine (2012) - Piney did a rendition of I'm Letting In The Sunshine which was featured on the TV series "Hit & Miss" starring Chloe Sevigney. This usage won Piney a Music and Sound Award (both UK and International Awards) for best TV sync. This song was also used in the closing credits of feature film "Nina Forever" which premiered at SXSW in 2015.