Nationality

Italian




Name

Pietro Ruffo




Movement

Contemporary Art




Role

Artist






Born

1978

Rome, Italy




Known for

Drawing, Painting, Sculpture
Moleskine pietro ruffo notebook detour exhibition
Pietro Ruffo (born 1978) is an Italian contemporary artist.
Contents
Life and work
Originally introduced to art by his grandfather, Ruffo became an artist's apprentice at the age of fourteen, working for two years before setting up his own studio in the countryside of Filacciano. He graduated with a degree in architecture from the University of Rome in 2005 and moved to the Ex Pastificio Cerere in San Lorenzo, a historic artist's residence.
In 2005, Ruffo travelled to Beslan, Russia, to work with children who survived the massacre at their local school by Chechen rebels. Immediately following the event, the artist worked as an art therapist, running workshops for the child survivors of the Beslan massacre. His time spent in Beslan inspired a major work entitled, Beslan doppia mappatura (Beslan Double Mapping) 2006, which illustrates the destroyed classrooms and surviving children. In 2011, Ruffo was selected for The Premio New York fellowship at Columbia University. The research conducted during his time there served as the foundation for his series entitled, "The Political Gymnasium" which centres on the politico-philosophical writings and arguments of Robert Nozick. This series was exhibited at BlainSouthern gallery in 2012.
The artist is represented by Galleria Lorcan O'Neill since 2006, and also by BlainSouthern in London since 2012.
Philosophy
Ruffo's artwork deals with questions concerning the nature of freedom and addresses a wide range of social, moral and political issues. Ruffo's practice reflects his intense social and moral concerns, as well as his stance on specific ethical issues. Working with media including drawing, painting, digital photography and video, he creates intricate and meticulously detailed objects which demand an intense manual working process. The artist's research is scholastic and yet his notes are graphic, rather than written. He discusses work not as a finished product but as a process-based research, open-ended and in continuous development. On his philosophy, Stella Santacatterina, author of, "Pietro Ruffo: An Art of Unbounded Territories" writes,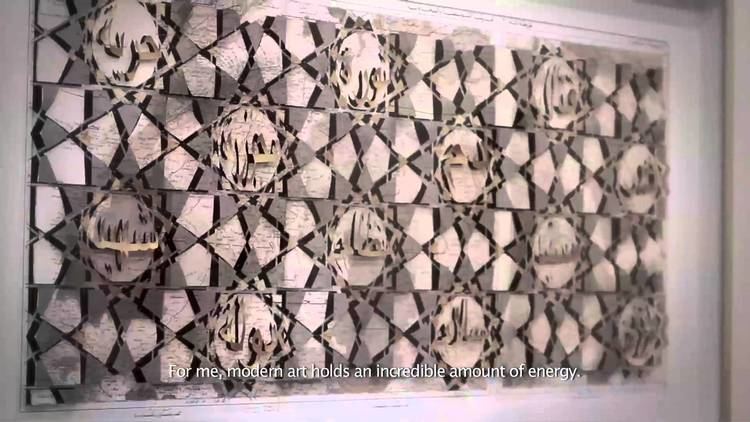 Ruffo's Flag Series from 2006 illustrates contemporary colonisation as predatory. The works are composed of layered geographic image sources upon which the artist draws national flags made up of the intricate skulls of predatory mammals. On these works, Santcatterina writes,
Selected solo exhibitions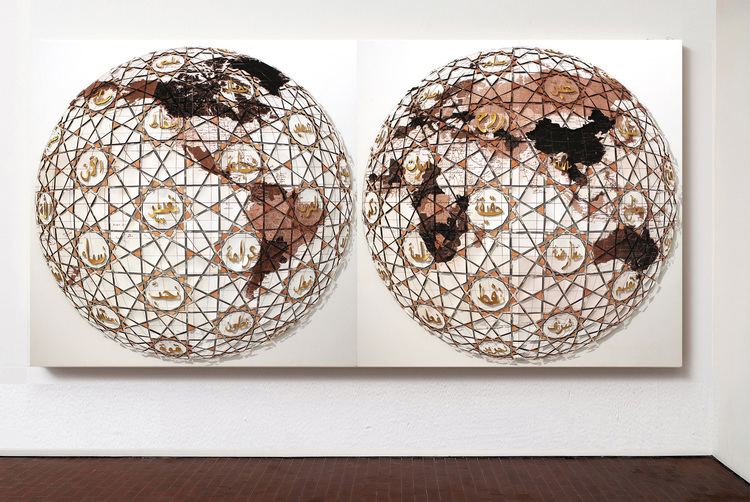 2012 'Irhal,Irhal', Galleria Lorcan O'Neill, Rome, Italy
2012 'Grasweg', Istituto Italiano di Cultura di Strasburgo, Strasbourg, France
2012 'Freedom Supermarket', Carlotta Testori Studio, Milan, Italy
2012 'The Political Gymnasium', Blain|Southern, London, UK.
2011 'Complex Instant', All – Russian Museum of Decorative Applied and Folk Art, part of the special projects of the fourth biennale of Moscow, Russia
2011 'Negative Liberty', Caffe Florian, Venice, Italy
2011 'L'enfer c'est les autres', Galerie di Meo, Paris, Rance
2010 'Premio New York Show (with Marinella Senatore)', Cassina Showroom, New York, US.
2010 'I sei traditori della liberta', Fondazione Pastificio Cerere, Rome, Italy
2010 'Roommates/Coinquilini', (together with Valentino Diego), MACRO Rome, Italy
2009 'Pietro Ruffo', Museo Arte Contemporanea di Ravenna, Italy
2009 'Pietro Ruffo, Un istante complesso', Centro Arti Visive Pescheria, Pesaro, Italy
2009 'Pietro Ruffo. Grasweg', Galleria Lorcan O'Neill Roma, Rome, Italy
2008 'Pietro Ruffo, Nothing new under the sand', Testori UK, London, UK.
2008 'Confini', Museo archeologico Rossi, Ventimiglia, Italy
2007' Pietro Ruffo. Seven Nations', Galleria Lorcan O'Neill Rome, Italy
Selected group exhibitions
2013 'Extra Large', MACRO (Museo D'Arte Contemporanea Roma), Rome, Italy
2013 'TIO ILAR VI', Athens, Greece
2012 'Regeneration', MACRO (Museo D'Arte Contemporanea Roma), Rome, Italy
2011 'Italian Genius Now. Home sweet home', KAOSHIUNG MUSEUM OF FINE ARTS, Taiwan
2011 'TAICHUNG CREATIVE AND CULTURAL PARK', Taiwan
2011 'When in Rome', Italian Cultural Institute, Los Angeles, US.
2011 'UN'ITA', Italian Artists in New York, Industria Gallery, New York, US.
2010 'Amor Parvi or the love of the small', Kunstverein-Langenhagen, DE.
2010 'Artifici contemporanei e difformita barocche', ARCOS, Benevento, Italy
2009 'SLASH, paper under the knife', MAD Museum of Art and Design, New York, US.
2009 'Cosi Lontano, Cosi Vicino', Centro Culture Contemporanee, Rome, Italy
2009 'Una forza del passato', Red Bull Hangar-7, Salzburg Airport, Salzburg, AU.
2009 'The Italian Sigh', TEA (Tenerife Espacio de las Artes), Tenerife, ES.
2009 'Cromofobie', ExAurum, Pescara, Italy
2008 '1988, vent'anni prima vent'anni dopo', Museo d'arte contemporanea Pecci, Prato, Italy
2008 'Passed as Present: Works from the Lodeveans Collection', York Art Gallery, York, UK.
2008 'Apocalittici e Integrati', MAXXI – National Museum of the 21st Century Arts Rome, Italy
2006 'Notte della Ricerca', Istituto Nazionale di Fisica Nucleare, Frascati, Rome, Italy
2006 'Crave', Raw Space, London, UK.
2006 'Out art', villa dei Quintili, Rome, Italy
2006 'Un quadro per un fondo', Palazzo della Cancelleria, Rome, Italy
2005 'Residenti', Fondazione Pastificio Cerere, Rome, Italy
2005 'Fragments of time', yellow bird gallery, New York, US.
2004 'Bioma Urbano', Banca ABN Amro Antonveneta, Rome, Italy
2004 'InsideOut, A temporary art collection', Red bull music Academy, Rome, Italy
2004 'Otto monache nigre', Todi, Perugia, Italy
2004 'Premium+', Postdamerplatz, Berlin, DE.
2004 'TERRITORIALE: project room', Milano Flash Art Fair, Milan, Italy
2004 'Premio Mario Razzano', Museo del Sannio, Benevento, Italy
References
Pietro Ruffo Wikipedia
(Text) CC BY-SA