Petropavl (Kazakh: Петропавл/Petropavl) or Petropavlovsk (Russian: Петропавловск, Petropavlovsk, not to be confused with Petropavlovsk-Kamchatsky), is a city on the Ishim River in northern Kazakhstan close to the border with Russia, about 261 km west of Omsk along the Trans-Siberian Railway. It is the capital of the North Kazakhstan Region. Population: 201,446 (2009 Census results); 203,523 (1999 Census results).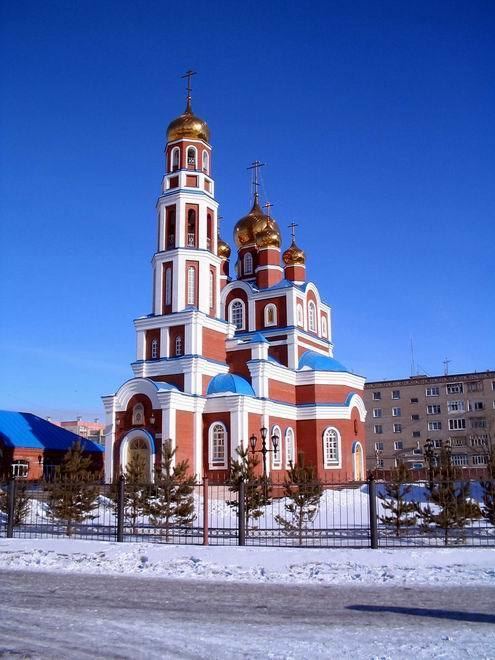 Petropavl was founded in 1752 as a Russian fort extending Russian settlement and influence into the nomadic Kazakh territories to the south. The fort got its name after two Christian saints, apostles Peter and Paul. It was granted the status of city in 1807. Petropavl was an important trading center for silk and carpets until the Russian Revolution of 1917.
Petropavl has a railway station with connections to the Russian capital Moscow and Kazakhstan's capital Astana.
Petropavl Airport is located 11 km (7 mi) south of the city.
Petropavl has a humid continental climate (Köppen climate classification Dfb) with cold, dry winters and warm, wetter summers.
Petropavl is the location of North Kazakhstan State University, named for M. Kozybaev, established in 1937 as Petropavlovsk Teachers Training Institute.
The city's bandy team in the Spartakiade 2009 on home ice was victorious. In 2013 it was hosted in Petropavl again, this time the team from Khromtau won.[1] 12-17 December 2016 a cup to the memory of Kazbek Baybulov is played at Stadium Karasay in Petropavl.[2]
Olympic gold medal winning cyclist Alexander Vinokourov is a native of the city.
Petropavl is twinned with:
Omsk, Russia