Website

petersagal.com




Books

The Book of Vice




Education

Harvard University



Role

Playwright




Name

Peter Sagal




Ex-spouse

Beth Albrecht







Born

January 31, 1965 (age 58) (

1965-01-31

) Berkeley Heights, New Jersey, United States


Occupation

Playwright, screenwriter, actor, radio host




Movies

Dirty Dancing: Havana Nights, Savage


Children

Gracie Sagal, Rosie Sagal, Willa Sagal




Similar People

Carl Kasell, Bill Kurtis, Paula Poundstone, Tom Bodett, Peter Segal


Profiles




Twitter
Peter sagal host of wait wait don t tell me on the interview show
Peter Daniel Sagal (born January 31, 1965) is an American playwright, screenwriter, actor, humorist, essayist, journalist and host of the National Public Radio game show Wait Wait... Don't Tell Me! and the PBS special Constitution USA with Peter Sagal.
Contents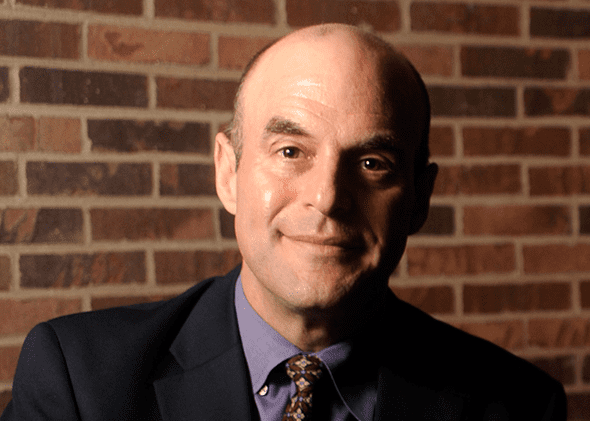 He is also an avid long distance runner, who has completed 13 marathons including four Boston Marathons and four Chicago Marathons. Under the sponsorship of Team With a Vision he served as a guide to partially sighted runner William Greer at the 2013 Boston Marathon. They crossed the finish line at 4:05 on the marathon clock, Sagal's slowest marathon Time. The bombs went off at 4:09 with Sagal and Greer a mere 100 yards beyond.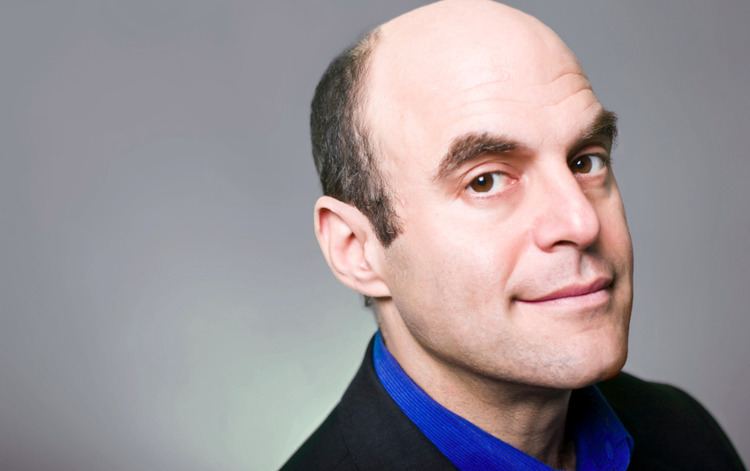 Peter sagal the book of vice talks at google
Early life and education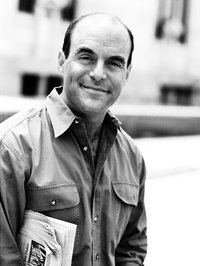 Sagal was born in Berkeley Heights, New Jersey, to Matthew and Reeva Sagal on January 31, 1965. Matthew was a telecommunications executive and Reeva was a school teacher but became a stay-at-home mom. He has an older brother, Douglas, and a younger brother, Roger. The Sagal family attended Summit Jewish Community Center in Berkeley Heights. He attended and graduated from Governor Livingston Regional High School (now Governor Livingston High School). In high school he gravitated toward theater.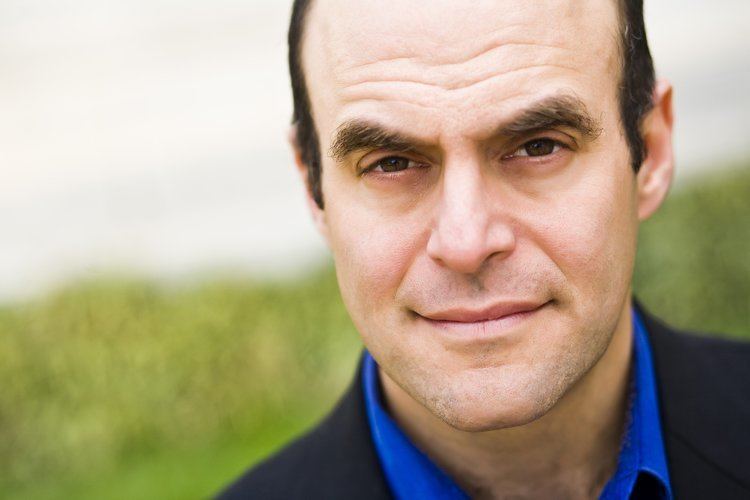 Reeva Sagal has a master's from Harvard University and began encouraging him toward Harvard from a very early age. Sagal started there in the fall of 1983. His college roommate at Harvard was Jess M. Bravin. Together they entered a competition to write the Hasty Pudding production. They were selected to develop their script "Between the Sheiks". The production received rave reviews in The Harvard Crimson. Sagal has remained a lifelong friend with Bravin who later became the US Supreme Court correspondent for The Wall Street Journal. Peter studied English Literature at Harvard. While there he wrote and directed other student theater productions. He also spent a summer as a journalist for Cycle, a now defunct, motorcycle magazine. He graduated magna cum laude in 1987.
After Harvard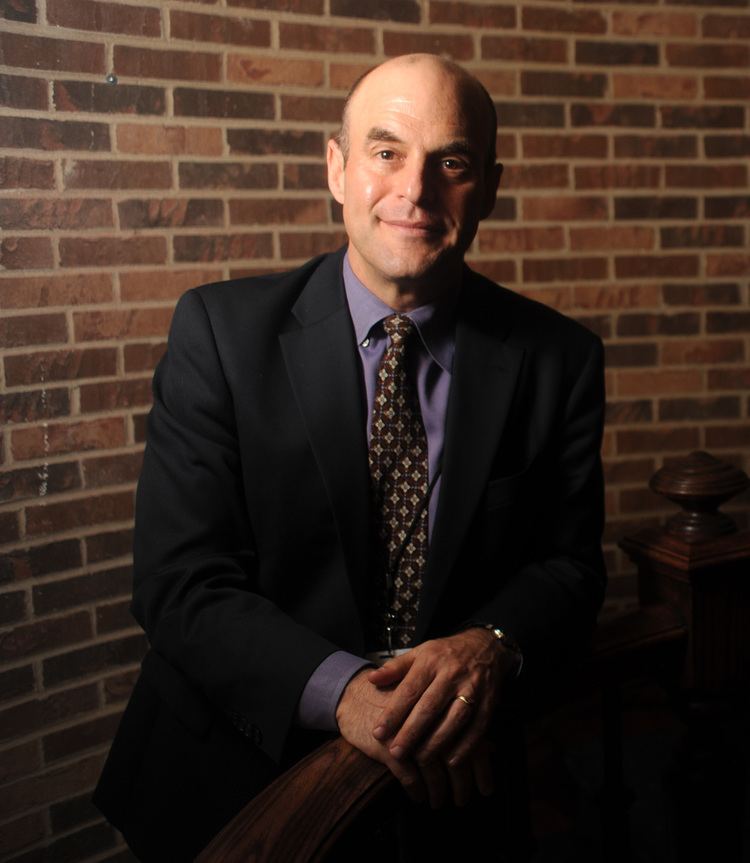 After graduating from Harvard, Sagal pursued several different occupations all connected one way or another to the theater or writing of one sort or another. To begin with, his Harvard play writing and directing experience developed into a talent for writing plays that took him to Los Angeles (Hollywood). While living in Los Angeles he appeared as a contestant on the game show Jeopardy! in April 1988, in which he placed second.
He moved to Minnesota in the early 1990s and lived there until he and his wife moved to New York in 1995. They went to New York to continue the pursuit of careers in the theater, he as a writer and she as an actor. In 1998 they moved to the Chicago area when Peter became the host of NPR's Wait Wait... Don't Tell Me! news quiz program. They settled into the Oak Park suburb of Chicago, where he has lived ever since.
Professional career
Sagal has had a variety of jobs over the years. But all seem to be related one way or another to entertainment. He has acted, directed, managed, and mostly written for stage and screen, radio, magazines and books.
Stage and screen and more
Sagal has worked at several different kinds of jobs relating to theater and movies. He has worked as the literary manager for the now-defunct Los Angeles Theater Center, a movie publicist, a stage director, an actor, a playwright for stage and a screenwriter, and an extra in a Michael Jackson video. He has also been a journalist writing columns and articles in both newspapers and magazines. Thus, he has also been an essayist, a humorist, a travel writer, and an author.
Playwright
Sagal has written several plays that have been performed in theaters large and small across the United States and internationally. Some plays have also been performed as radio plays or podcasts. For instance, Sagal's plays have been performed at
Long Wharf Theater
Florida Stage
Illusion Theater
New York's Metropolitan Playhouse.
Sagal's plays include:
Denial - A Jewish lawyer defends the free speech rights of a holocaust denier.
Most Wanted - A comedy in which retired grandparents flee to Florida with baby granddaughter.
Kim's Sister
What to Say
Real Time
Mall America - The aftermath of terror at Minnesota's famous mall.
MILTON BRADLEY (a podcast play) - a Rabbi must eulogize a mother whose son can only say terrible things about her.
Sagal has been awarded several fellowships and grants connected with his efforts to write plays. He has also been commissioned by several stage companies to write plays. These include,
Grants from
The Jerome Foundation
The McKnight Foundation
A residency grant from the Camargo Foundation in Cassis, France
Fellowships include
The Charles MacArthur Fellowship from the Eugene O'Neill Theater Center
Two Jerome Fellowships from the Playwrights' Center
Commissions to write new plays from
The Seattle Repertory Theatre
The Wind Dancer Theater
Invitations to work on his plays at
Sundance
The National Playwrights Conference at the Eugene O'Neill Theater Center
The New Harmony Project
PlayLabs
Screenwriter
Sagal has written several screenplays but has only two film writing credits. One is for a 1996 science fiction, action, martial arts, thriller named Savage.
The second screenplay credit is for Dirty Dancing: Havana Nights a 2004 sequel to the original Dirty Dancing movie. However, the screenplay that Sagal actually wrote was named Cuba Mine and bears little resemblance to the released film. Nevertheless, Sagal is credited as a writer for Havana Nights.
Television writer
Sagal has also written for several television shows including,
Wait Wait... Don't Tell Me!: A Royal Pain in the News (TV Movie 2011)
Wait Wait Don't Tell Me Live! (TV Movie 2013)
Constitution USA with Peter Sagal (2013)
The two Wait Wait movies are based on the weekly NPR/WBEZ Chicago news quiz radio program which Sagal hosts. Constitution USA is a four part PBS (Public Radio Broadcasting) documentary that explores the history of the United States constitution and its enduring relevance in the twenty-first century.
Actor
Sagal has several acting/presenting credits for both the large and small screen. For the large screen he voiced Clown's Joy in the 2015 animated movie Inside Out.
He also voiced/played himself in the Pay Pal episode of the animated television series The Simpsons. In that episode Lisa and Tumi listened to an episode of Wait Wait... Don't Tell Me! featuring Peter and announcer Carl Kasell.
Sagal has appeared as himself in documentaries (one of which he was the main presenter) and TV movies based on the Wait Wait... Don't Tell Me! weekly news quiz program that he hosts for NPR. These include,
Wait Wait... Don't Tell Me! - TV Movie in 2008
Wait Wait... Don't Tell Me!: A Royal Pain in the News - TV Movie in 2011
Wait Wait Don't Tell Me Live! - TV Movie in 2013
Constitution USA with Peter Sagal - PBS TV Mini-Series documentary in 2013
Narrator of the Baltimore Symphony Orchestra's performance of Leonard Bernstein's operetta Candide
National Geographic Explorer - TV Series documentary (hosted one episode) in 2016
A Personal Journey Through and To The Constitution - based on the 2013 PBS documentary Constitution USA with Peter Sagal
Talk show guest
Sagal has appeared as a guest on the What The Week television show in 2010 and on the Late Night with Jimmy Fallon show also in 2010. He has also appeared four times between the years 2009 and 2012 on The Late Late Show with Craig Ferguson.
Journalist
Sagal's journalism career started while he was at Harvard University when he spent a summer as a journalist for Cycle, a now defunct, motorcycle magazine.
During his professional career he has also written for several different newspapers and magazines. His longest running journalistic contribution is the Road Scholar column that he writes for Runner's World magazine. He has also written for The New York Times Magazine, the Chicago Tribune, the Houston Chronicle, and Time magazine.
Sagal and the Wait Wait... Don't Tell Me! team also indulged in a different kind of journalism, Sandwich Monday. These were contributions to The Salt, NPR's food blog. For five years, each Monday the Wait Wait team ate a new and different kind of sandwich for lunch. Then one of the team members would write a tongue-in-cheek blog post describing the good and/or bad qualities of the fare. Sandwiches that were sampled included such items as Fritos-topped Papa John's pizza, latke double-down, Passover Sandwich, and Burger King's YUMBO.
Author
In the early 1990s while he was living in Minneapolis, Sagal's took his first venture into book writing when he was hired to ghost write the autobiography of the 1970s pornography director Gail Palmer. Sagal discovered that Palmer did not actually direct the pornography movies attributed to her, and that she was actually a front for her pornographer boyfriend. Peter wrote an autobiography for her anyway. However, Palmer did not approve of the manuscript and it was never published.
In October 2007 HarperCollins published the first book Sagal authored in his own name, The Book of Vice: Very Naughty Things (and How to Do Them). The paperback edition was issued in 2008. In Book of Vice Sagal revisits the Gail Palmer incident and indicates that his exposure to the porn industry at that time led to his writing of Book of Vice.
Book of Vice is a series of comic essays about people who misbehave, why they misbehave and why they're not necessarily having more fun that other people. Publishers Weekly said of Book of Vice,
Wait Wait... Don't Tell Me!
Sagal was living in Brooklyn in 1997 when he was asked to be a panelist on a new NPR show to be produced by WBEZ Chicago called Wait Wait... Don't Tell Me! The show was to be a weekly satirical look at the week's news in a quiz format. The host of the show was to be a comedian named Dan Coffey who would quiz panelists, celebrity guests and non-celebrity callers. Travel to Chicago was not required, at first, as Peter and other panelists would simply call in from studios near their homes.
The show debuted in January 1998 but had a rocky start. The producers decided Coffey was not working as the host and asked Sagal to take over that role, which he did in May 1998. However, as the host, Sagal had to relocate to the Chicago area. So he, his wife, and newborn daughter settled into the Oak Park suburb of Chicago.
Three other eventual changes helped to increase the popularity of the show. The first was to develop a stable of rotating panelists. The second was to abandon the studio-only format that allowed the panelists to remain near home. Starting in 2005 the show was recorded in front of a live audience at the Chase Auditorium under the plaza of the Chase Tower in Chicago. This necessitated the panelists to travel to Chicago each week for the taping. And finally, once the live audience format proved a great success, to take the show on the road and record it several times a year in cities across the United States.
Wait Wait... Don't Tell Me! has become one of the most popular shows on NPR. The radio program is heard weekly by nearly three million listeners on 520 public radio stations nationwide. The Wait Wait... Don't Tell Me! podcast is also heard by a million people every month. In 2008 Wait Wait... Don't Tell Me! was awarded a 2007 Peabody Award "For offering a droll, light-hearted alternative to both news and the cottage industry of punditry that surrounds it..."
The rotating stable of panelists have included, comedians Paula Poundstone, and Maz Jobrani; humorists Mo Rocca, and Roy Blount Jr.; authors Tom Bodett, Adam Felber, and P. J. O'Rourke; journalists Faith Salie, and Kyrie O'Connor; actors Peter Grosz, and Paul Provenza; Washington Post gossip columnist Roxanne Roberts; radio host Luke Burbank, and others.
Celebrity guests have included Tom Hanks, Salman Rushdie, former US President Bill Clinton and then US Senator Barack Obama, US Senator John McCain, Martha Stewart, Paula Deen, Madeleine Albright, US Attorney Patrick Fitzgerald, US Supreme Court Justice Stephen Breyer, Gene Simmons, Trisha Yearwood, Elvis Costello, Clay Aiken, Matt Kenseth, US Congressman Adam Schiff, and many more.
Wait Wait... Don't Tell Me! goes on the road several times a year and tapes in sold out auditoriums in cities across the nation including, Seattle, Miami, Boston, Los Angeles, Akron, New York (Carnegie Hall) Orlando, Houston, Baton Rouge Atlanta, Durham, North Carolina, Ann Arbor, Michigan, Schenectady, New York, San Francisco, Philadelphia, Milwaukee, Wisconsin and Cleveland, and others.
Wait Wait... Don't Tell Me! has not been without controversy. For instance once Sagal attempted a joke about a Diocese of Brooklyn Christmas ad depicting a young woman taking a selfie with a picture of Jesus. He asked why Jesus did not just take the picture for her, and answered "His hands were occupied." Such notables as Fox News host Bill O'Reilly and Dallas First Baptist Church senior pastor Robert Jeffress took exception to the joke. They called the joke blasphemous and accused Sagal specifically and the secular media in general of mocking Christianity. O'Reilly also stated that if Sagal's comment was salacious he should be fired. When asked about the incident NPR President and CEO Jarl Mohn said, "that the show's goal is to poke fun at the news and make people laugh," and he "regrets that we didn't succeed in this case."
Personal appearances
Sagal has also been in demand as a public speaker, has appeared on other NPR programs, has been interviewed concerning, Wait Wait.. Don't Tell Me, his plays and his book. He has also spoken about his experience at the 2013 Boston Marathon bombing.
His appearances include, NPR's This American Life, NPR's Here and Now, NPR's Fresh Air, Yakima, Washington Town Hall Speaker's Series, the Wisconsin Union Distinguished Lecture Series at the University of Wisconsin–Madison, At the Movies with Ebert and Roeper, James Randi Educational Foundation's The Amaz!ng Meeting (TAM 5) in 2007, The Hilarious World of Depression (podcast), Articulate with Jim Cotter (WHYY in Philadelphia), American Public Media presents wits, Trumpcast (podcast), Forum with Michael Krasny, WTF with Marc Maron (podcast), MATRIX:MIDLAND Festival, Len Peralta's Geek a Week (podcast), The Dinner Party with Elizabeth Alfano, The Sporkful (podcast), Savage Lovecast with Dan Savage (podcast), Writers with Drinks, Book Club for Kids (podcast), the 2016 Performing Arts Managers Conference, Live Wire with Luke Burbank, the 2015 MarketingProf's B2B Forum, NPR's All Things Considered, and at the University of Minnesota Morris.
Long distance runner
Sagal is an avid, even passionate, long distance runner. He started running with his father at age 15 and achieved a place on his high school cross country team. However, after that he did not run seriously again until age 40. Now he is said to run at least five miles every day and sometimes up to 10 or 12 miles.
He started running marathons in 2005 with the Chicago Marathon. He finished that event in just over four hours. Then he started running with a group in order to get serious about training. In 2006 he came back to the Chicago Marathon and shaved 40 minutes off of his time.
Since then, Sagal has run in a total of 13 marathons including four Boston Marathons, four consecutive Chicago Marathons, the New York City Marathon, the Philadelphia Marathon, and the Twin Cities Marathon. He set his marathon personal record in Philadelphia in 2009 with a time of 3:09:25.
Sagal took on a new role at his last two appearances at the Boston Marathon. Instead of just running the marathon, he ran as a guide for legally blind runners under the auspices of Team With A Vision. In 2013 he was the guide for William Greer of Austin, Texas and in 2014 he was the guide for Erich Manser. Both of these runners are legally blind.
Sagal and William Greer finished the 2013 Boston Marathon in 4:05 minutes. This was Sagal's slowest time ever, but one of his most enjoyable marathons given the experience of guiding William who ran the last mile even though he was completely spent and in great pain. Then, at 4:09 on marathon clock, as Sagal and Greer were just starting the recovery process about 100 yards past the finish line the Boston Marathon bombing occurred. The resulting experience is one of the topics that Sagal then took to his speaking engagements. It turns out that Erich Manser who Sagal guided in 2014 was also there just past the finish line with a different guide during the bombing.
Sagal has hosted the Ready, Wait Wait... Go! with Peter Sagal 5K run in Chicago for three consecutive years, 2014, 2015, and 2016. This event is sponsored by WBEZ and is put on to benefit that NPR station. He has also hosted similar events in cities that Wait Wait.. Don't Tell Me! visits to benefit the NPR station hosting the show, such as Philadelphia's WHYY.
Sagal has been profiled in Runner's World magazine and also writes the Road Scholar column for that magazine. He also has a new book on running in the works for Simon & Schuster.
Personal life
Sagal's older brother Douglas became a rabbi and serves Temple Emanu-El in Westfield, New Jersey. His younger brother Roger is an attorney in Ridgway, Colorado.
While working in the theater in Minneapolis, an actress named Beth (Elizabeth Edna) Albrecht was suggested by a friend for a role in a staged reading of one of Sagal's plays. This led to a disastrous first date, but they married on July 17, 1994 in Goodhue County, Minnesota. The couple moved to New York in 1995 to try to make a living in the theater (he writing, she acting). In 1997 they moved to Brooklyn where their first daughter, Rose, was born. When Sagal became the host of Wait Wait.. Don't Tell Me!, they moved to the Chicago area and settled into the Oak Park suburb. Two more daughters, Grace and Willa, were born in Oak Park. The couple divorced in 2013.
Awards and honors
The Theater Visions Award for best new play from the Laurie Foundation
A DramaLogue award for directing
McCord Arts Prize from Harvard University
The Kurt Vonnegut Humor Award from the Kurt Vonnegut Memorial Library in Indianapolis, Indiana.
Named one of the top ten Jewish entertainers from New Jersey by New Jersey Jewish News.
Creativity Award from Moment magazine in 2013.
References
Peter Sagal Wikipedia
(Text) CC BY-SA