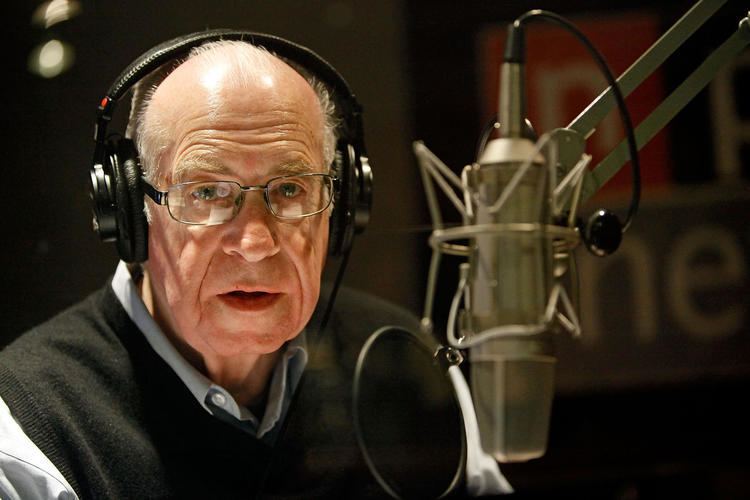 A native of Goldsboro, North Carolina, Kasell was a student of drama in high school, where one of his mentors was Andy Griffith, then a high school drama instructor. Although Griffith urged Kasell to pursue a career in theatre, Kasell preferred radio. During his time at the University of North Carolina at Chapel Hill, he helped launch local radio station WUNC with fellow student Charles Kuralt.
In an interview with Renée Montagne, just before his final broadcast on NPR's Morning Edition, Kasell revealed that he knew he would be in radio at a young age. He said that he hid behind the radio to fool passers-by into thinking they were listening to the radio when they in fact were hearing the young Kasell.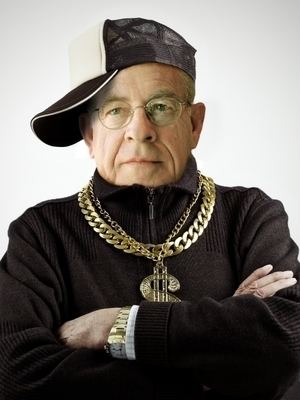 Kasell worked as an announcer and DJ at a radio station in Goldsboro, North Carolina before moving to the Washington, DC area in 1965. He is a member of the North Carolina Journalism Hall of Fame.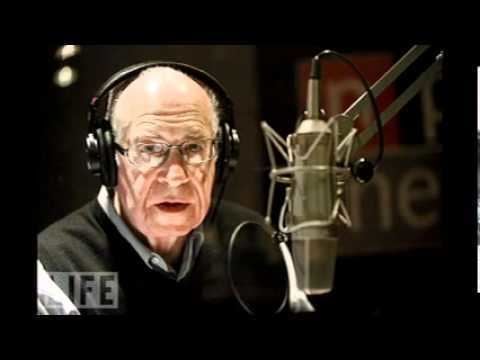 After leaving North Carolina, Kasell advanced to the position of news director at WAVA (AM) in Arlington, Virginia. As news director in Virginia, he hired Katie Couric, then a student at the University of Virginia, as an intern one summer, which was the start of her career in news broadcasting.
Kasell joined National Public Radio's staff as a news announcer for Weekend All Things Considered in 1975. He was also the news announcer for NPR's Morning Edition from its inception in 1979 through 2009.
NPR launched its weekly news quiz Wait Wait... Don't Tell Me! in 1998, with Kasell as official judge and scorekeeper. The prize that Wait Wait... Don't Tell Me! offers to its listener contestants is a recording of Kasell's voice for their personal telephone's answering machine or voice mail. Because this prize has been such a long-standing tradition for the show, more than 2,000 people have had Carl Kasell's voice on their home answering machine.
In 1999, Kasell shared in the George Foster Peabody Award given to Morning Edition.
On November 23, 2009, NPR announced that Kasell would retire from newscasting at the end of 2009. Kasell's final newscast aired on December 30, 2009. Kasell continued to appear as the official scorer of Wait Wait...Don't Tell Me! He also continued to work for NPR through fundraising and visits to member stations.
During the August 7, 2010 broadcast of Wait Wait... Don't Tell Me!, host Peter Sagal announced that Kasell had been voted into the National Radio Hall of Fame.
For many years, Kasell was the announcer for the annual Kennedy Center Honors broadcast on CBS.
In March 2013, Kasell was named "North Carolinian of the Year" by the North Carolina Press Association.
On March 4, 2014, NPR announced that Kasell would be stepping down from his Wait Wait... Don't Tell Me! duties. It was later announced that his last show would be May 17, 2014. However, the prize for winning contestants on the show remains to this day "Carl Kassel's voice on your answering machine."
On the morning of March 4, 2014 Radio World magazine sent an email to its subscribers in which it reported that Kasell had died. A correction and an apology to Mr. Kasell and his fans was sent almost immediately.
His final show on Wait Wait... Don't Tell Me! was recorded on May 15, 2014 and broadcast on May 17, 2014. Stephen Colbert, Tom Hanks, Katie Couric, and President of the United States Barack Obama called in to the show to voice their appreciation for Kasell.
In September 2014 he published his memoir entitled Wait Wait...I'm Not Done Yet!
1999 George Foster Peabody Award
2010 National Radio Hall of Fame
2011 Honorary Doctor of Humane Letters of the University of Southern Maine
2013 North Carolinian of the Year