Peter Mui is a Chinese-American fashion designer, actor, and country musician in New York City. Born and raised in Oklahoma City, he has made a career out of his cross-cultural identity. He is the father of T.V. Carpio.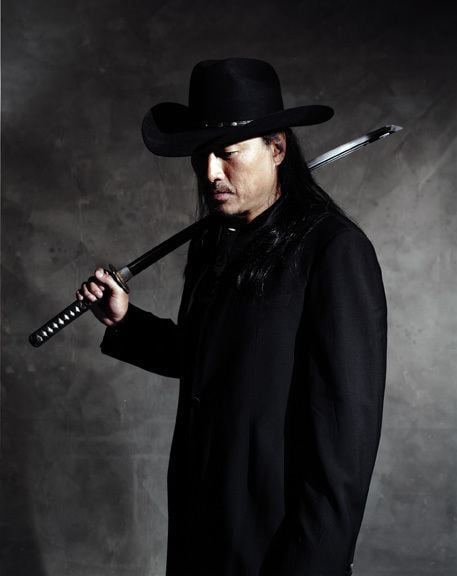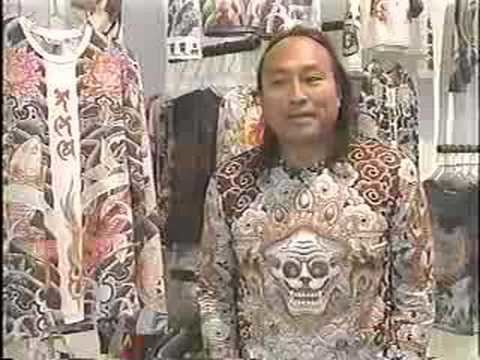 Peter Mui co-founded Tungtex (Holdings) Co Ltd, a Hong Kong-based garment maker. He is the President and 49% owner of Yellow River, Inc., a New York-based garment firm which is 51% owned by Tungtex. Using tattoo art as a vehicle to express individuality and an attention to ethnic and cultural heritage Peter Mui founded the tattoo clothing brands Yellowman, Misplaced Cowboy, Samurai Surfer, and Mui Mui.
Traveling the world in search of tattoo artists, Mui found 10 of the best and devised a way to transfer an art traditionally done on skin onto clothing. The shirts, adorned with tattoo designs ranging from Maori tribal to American traditional, have become what Mui calls "wearable art," and the number of artists he uses has grown to 75. Says Mui, "I look at my [pieces of clothing] as being collectibles."
Mui's tattoo clothing has been featured in top magazines, including pictorials with supermodel Lucia Dvorská in the 2009 Sports Illustrated Swimsuit Issue.
In addition to producing clothing for his own brands, Peter Mui develops signature tattoo clothing lines for Athleta and Harley-Davidson (HD-Ink), and has produced special edition tattoo clothing collections for Marvel and Disney's Pirates of the Caribbean.
Peter Mui expresses his pride in his Oklahoma upbringing through his Country Music. Striving to become "The first recognized Asian Country singer", Mui has produced multiple tracks under the name Misplaced Cowboy.
Peter Mui holds the largest collection of original tattoo art by what he considers to be the world's top tattoo artists. For over 15 years Mui has traveled the globe, seeking out the top tattoo masters of every style. His collection contains multiple original works by artists, including Japan's Horiyoshi III, Swiss artist Filip Leu, American Traditional tattoo icon Bob Roberts, Spain's tattoo realist Robert Hernandez, Biomechanical tattoo pioneers Guy Aitchison and Aaron Cain, tribal tattoo artists Leo Zulueta and Roger Ingerton.
Mui appeared as A Merry Prankster character in Julie Taymor's Across the Universe (2007), movie set to 33 of The Beatles' songs.
Across the Universe (2007)