Name

Peter McCoppin





Role

Conductor






Peter mccoppin renowned musical conductor
Peter McCoppin (born May 2, 1948 in Toronto) is a Canadian conductor and organist.
Contents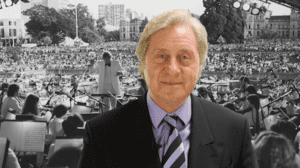 He studied conducting with Erich Leinsdorf, Lovro von Matičič, and Hans Swarowsky, and taught conducting at the Cleveland Institute of Music (1975-1978).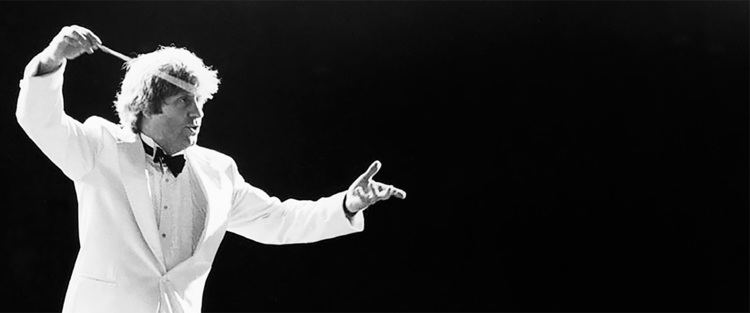 He was Assistant Conductor of the Edmonton Symphony Orchestra (1978-1980), and conducted the Canadian Opera Company on tour in 1979. He was Music Advisor of the Vancouver Symphony Orchestra as it recovered from bankruptcy (1988), Music Director of the Victoria Symphony Orchestra (1989-1999), and Music Director of the Charlotte Symphony Orchestra (1993-2000).
He was also Principal Guest Conductor of the Thunder Bay Symphony Orchestra and the Syracuse Symphony Orchestra.
McCoppin has had virtually no conducting engagements with OCSM orchestras in almost a decade. John Becker's repeated description of McCoppin as "Mr. Music" in his book "Discord: The Story of the Vancouver Symphony", makes it clear he views McCoppin's populist approach as superficial, self-serving and shallow.
As a Music Director and despite Becker's view, McCoppin has consistently improved attendance and restored community support and financial stability, never having taken an orchestra through a "red-ink" season. As a guest conductor, McCoppin has led orchestras in Shanghai, Beijing, Tokyo, Osaka, Seoul, Sydney, Brisbane, Hobart, and Mexico City, as well as all of the major orchestras in Canada. In recent years, he produced and conducted a recording of operetta arias with the American soprano, Sherri Seiden and the Slovak National Symphony Orchestra. In addition, he returned for a fifth time to China for a concert with the Shenzhen Symphony Orchestra.
Peter McCoppin has hosted national, regional, and local radio programs for the Canadian Broadcasting Corporation and, for 15 years, hosted the 'Classic Theater' TV program for the Knowledge Network in British Columbia. As a keynote speaker, represented by three national agencies in Canada, he has addressed audiences from Florida to Alaska.
During his tenure as Music Director of the Charlotte Symphony, he was invited to coach the Director of Investor Relations at Duke Energy Corporation in presentation skills. That engagement led to more opportunities to coach executives of that company. In 2001, building on his experience with the people at Duke Energy, he decided to turn his professional attention to executive coaching. His first course, "Mastering the Art of Communication" continues to be offered to both public and private sectors as group sessions and as individual coaching. McCoppin's leadership courses, also offered in both classroom and private coaching formats, have been taken by more than 300 people in the Government of BC and are in strong demand among groups and individuals across Canada.
Finally, McCoppin's team-building assignments each begin with a carefully tailored, confidential, analysis of team's strengths and challenges and conclude with a facilitated interactive seminar during which team members work through their own issues and develop their own charter for best team performance. Today, McCoppin has master agreements with major corporations in Canada as an executive coach, facilitator, and consultant. He serves regularly as a coach and consultant in writing and presentation skills for many senior executives across Canada.
Peter mccoppin presents at royal roads university
The awakened company peter mccoppin
References
Peter McCoppin Wikipedia
(Text) CC BY-SA