Born

c. 1 August 1980 (age 35) (

1980-08-01

)




Political party

Australian Labor Party
Peter Malinauskas - Labor's 48th National Conference
Peter Bryden Malinauskas (born August 1980) is an Australian politician appointed to a casual vacancy in the South Australian Legislative Council for the South Australian Branch of the Australian Labor Party on 1 December 2015.
Contents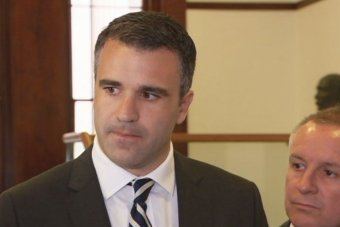 28/9/2016 Adelaide Storm Press Conference Minister Peter Malinauskas
Early life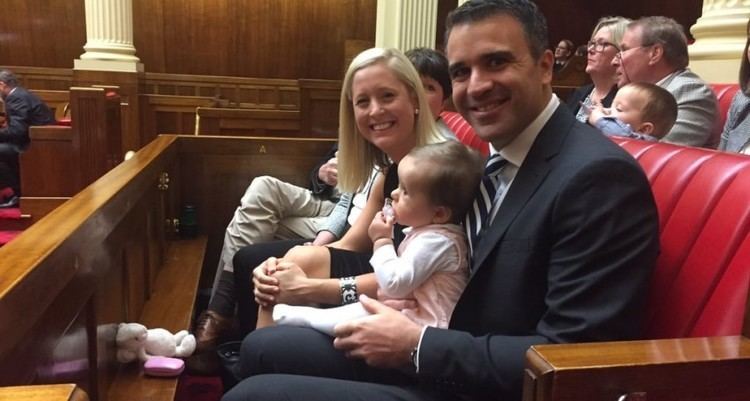 Malinauskas' grandmother Eta survived World War II, escaped Communist Hungary and emigrated to Bathurst in New South Wales with barely more than the clothes she wore. She met a Lithuanian refugee, the couple moved to Adelaide and later opened a fish and chip shop. Malinauskas' parents Kate and Peter instilled a sense of social justice and the importance of objectivity in dinner table chats which were more about current affairs than politics. His mother's forebears were middle-class Irish while his father's parents both fled World War II. The Catholic family sent Malinauskas to Mercedes College where he displayed leadership potential in football and cricket, as well as excelling in his studies. He was a member of the student representative council and was school captain in year 12. Mercedes College principal Peter Daw recalled Malinauskas as being "a future leader". Additionally, Daw recalled Malinauskas as being "one of those kids involved in lots of things" and a "popular lad" with a "magnetic personality that appealed to teachers and students alike".
Union figure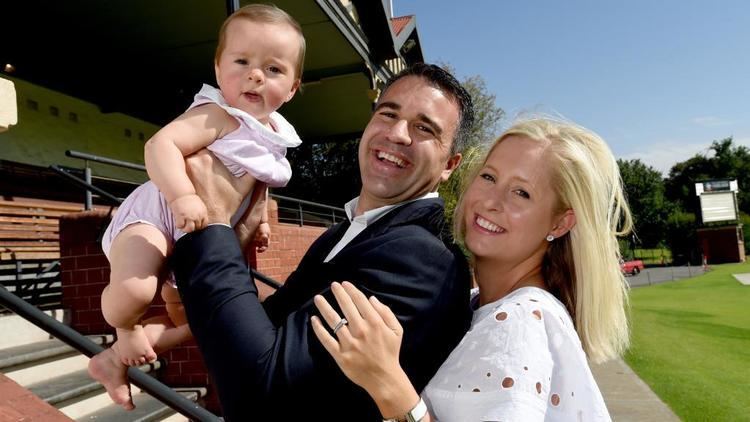 A Woolworths trolley boy, checkout operator and nightfiller for seven years from age 15, Malinauskas formed an early and enduring political relationship with Don Farrell through Woolworths unionism. During his time at Woolworths, Malinauskas obtained a Bachelor of Commerce at the University of Adelaide. Malinauskas became an influential union official who served from 2008 to 2015 as Secretary of the South Australian/Northern Territory branch of the Shop, Distributive and Allied Employees' Association (SDA), the major player in the dominant Labor Right faction of the South Australian branch of the Australian Labor Party. In August 2011, some media outlets claimed Malinauskas as being the sole "faceless man" who informed Mike Rann he had lost the support of his party and to step down as Premier of South Australia in favour of Jay Weatherill. Malinauskas was elected in July 2015 to Labor's National Executive at the party's National Conference.
Political views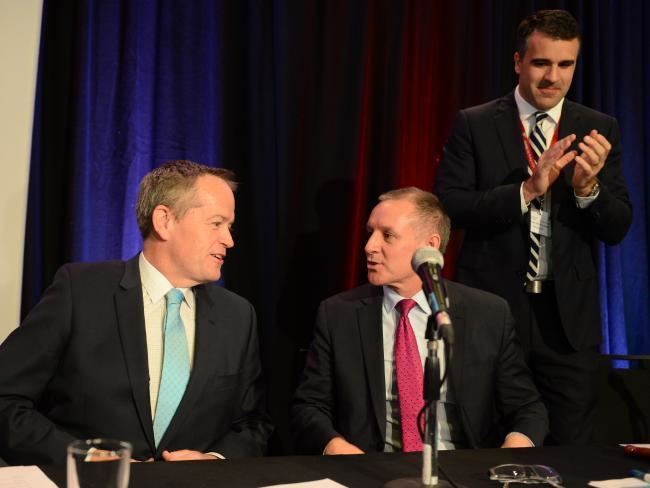 Asked about progressive political issues in 2011 such as marriage equality, stem-cell research, euthanasia and abortion, Malinauskas said his personal views would be "considered socially conservative" and went on to state "I didn't get involved in the Australian labour movement because of any of these issues. I believe in the fair go but I get frustrated with left-wing ideology that focuses more on imposing equality than providing for equality of opportunity. This is why I'm passionate about Australian education − universal access to quality schooling gives everyone the chance to succeed".
Nuclear power and nuclear waste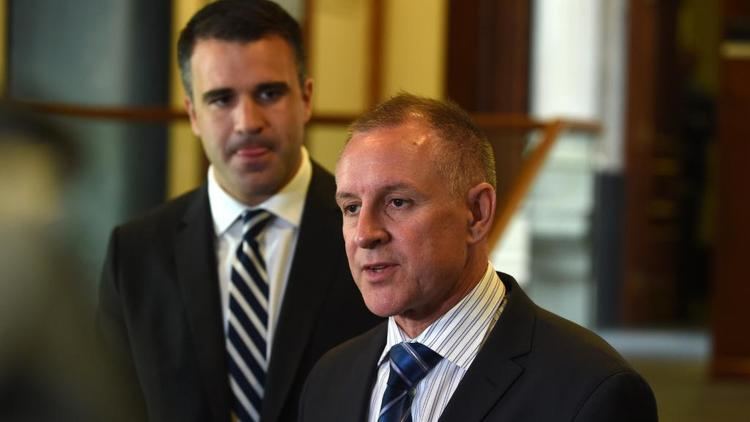 Asked about nuclear power in South Australia, Malinauskas in 2014 said he was pro-nuclear despite Labor at the time remaining opposed to the establishment of a new nuclear waste repository or nuclear power plant in South Australia. Malinauskas stated "I believe climate change is a real challenge we need to face up to, and nuclear energy can be a safe source of base load power, with zero carbon emissions" and "we should have a mature debate based on science and economics to determine if a nuclear industry is viable in South Australia". In March 2015 Labor initiated a Nuclear Fuel Cycle Royal Commission, and in 2016 launched a "Get to know nuclear" campaign to further explore the Commission's findings. In October 2016 at the South Australian Labor party conference, Malinauskas spoke of the protesters who had gathered outside in opposition to the establishment of new nuclear waste storage facilities. He told delegates: "The difference between us and them, of course, is that we take very seriously our obligation to make sure that our ideology is underpinned by evidence."
State Parliament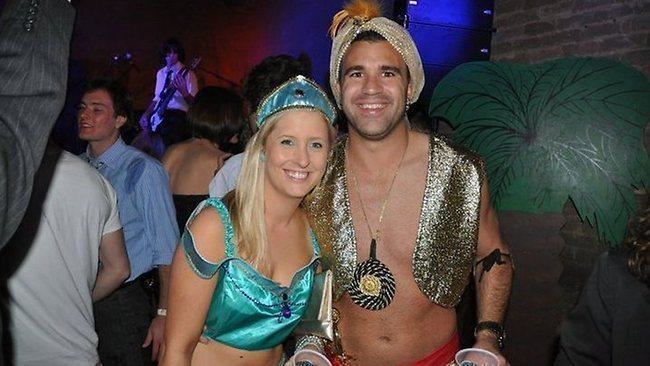 Following the parliamentary resignation of Bernard Finnigan on 12 November 2015, Malinauskas filled the Legislative Council casual vacancy in a joint sitting of the Parliament of South Australia on 1 December. The seat will be up for re-election at the 2018 election.
Premier Jay Weatherill indicated that Malinauskas could enter the Cabinet of South Australia in an early 2016 ministerial reshuffle, with reports of media speculation and internal party talk suggesting Malinauskas could potentially become the next Labor Premier of South Australia, entering the House of Assembly through preselection as the next Labor candidate in Labor's safest lower house seat of Croydon with claims that incumbent Michael Atkinson "has long been willing to vacate his seat to Malinauskas if he ever wanted it". Atkinson announced in February 2017 that he would be retiring from parliament as of the 2018 election. Malinauskas confirmed he would be nominating for preselection.
Cabinet
Malinauskas' elevation to the Cabinet of South Australia in the Jay Weatherill government occurred in January 2016.
Current portfolios
Malinauskas represents the following portfolios in the Cabinet of South Australia:
Minister for Health
Minister for Mental Health & Substance Abuse
References
Peter Malinauskas Wikipedia
(Text) CC BY-SA