Name

Peter Gelb




Movies

The Last Romantic




Role

Arts Administrator








Spouse

Keri-Lynn Wilson (m. 2003)




Awards

Grammy Award for Best Music Film




Similar People

Arthur Gelb, Keri‑Lynn Wilson, Susan Froemke, Vladimir Horowitz, David Gelb



Parents

Barbara Gelb, Arthur Gelb




Children

David Gelb, Matthew Gelb



An evening with the met opera s peter gelb anna netrebko and bartlett sher
Peter Gelb (born 1953) is an American arts administrator. Since August 2006, he has been General Manager of the Metropolitan Opera in New York City.
Contents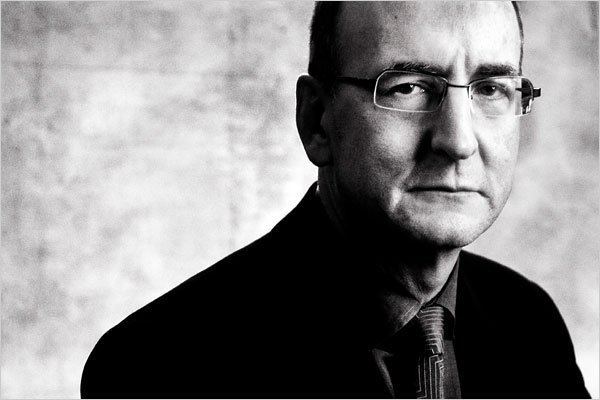 Jim zirin has peter gelb saved the metropolitan opera peter gelb
Early career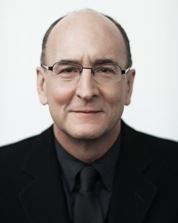 While in high school, Gelb began his association with the Metropolitan Opera as an usher. At 17 Gelb began his career in classical music as office boy to Sol Hurok.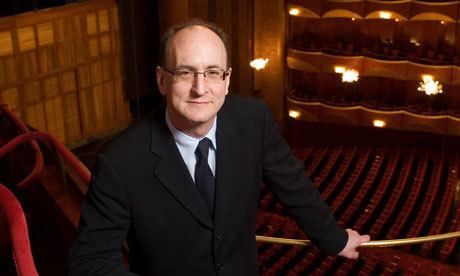 Gelb managed the Boston Symphony Orchestra's 1979 tour to China at the end of the Cultural Revolution. The following year Gelb became Vladimir Horowitz's manager. Gelb assisted the pianist in the revival of his performing career and managed his historic return to Russia in 1986. In partnership with the Chinese government, Gelb commissioned the premiere of Tan Dun's Symphony 1997, featuring Yo-Yo Ma, which was performed at the handover of Hong Kong to China.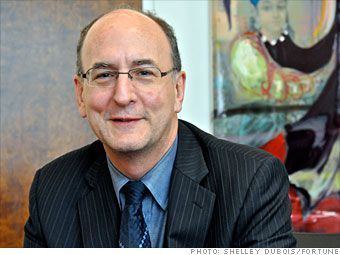 In 1982, Gelb founded, and served as president of, CAMI Video, a division of Columbia Artists Management. In this capacity, he served as executive producer of "The Metropolitan Opera Presents", the Met's series of televised opera broadcasts, for six years. Gelb produced 25 televised productions for the Met, including the 1990 telecast of Richard Wagner's complete Der Ring des Nibelungen, conducted by James Levine. While at CAMI, Gelb produced and occasionally directed more than 50 programs for television featuring such artists as Herbert von Karajan and Mstislav Rostropovich.
In 1992, Gelb produced both the stage and film versions of Julie Taymor's first opera production, Oedipus Rex, for Seiji Ozawa's Saito Kinen Festival. Also for that Japanese festival, in 1994 he commissioned an early opera staging by Robert Lepage, La Damnation de Faust. A re-conceived version of that production was later presented at the Met in the 2008–09 season.
Sony Classical
From 1995 until joining the Met, Gelb was president of Sony Classical Records. Gelb pursued a strategy of emphasizing crossover music over mainstream classical repertoire. Examples include cellist Yo-Yo Ma, who was encouraged to record americana, including an album with fiddler and composer Mark O'Connor and double-bassist and composer Edgar Meyer, Appalacia Waltz; electronic composer Vangelis, who recorded the choral symphony Mythodea; and Charlotte Church, a pop artist who started her career as a classical singer.
Gelb expanded the focus of recording projects to include film music, among them the Academy Award-winning scores for Crouching Tiger, Hidden Dragon by Tan Dun, The Red Violin by John Corigliano, and Titanic, by James Horner, while preserving the label's tradition of recording Broadway musicals and maintaining a catalogue of classical works. Gelb also initiated Sony Classical's program of commissioning new music.
Metropolitan Opera
Gelb became the 16th General Manager of the Metropolitan Opera, taking over from Joseph Volpe, on August 1, 2006. He launched the beginning of his tenure with several well received new productions, including Madama Butterfly directed by Anthony Minghella; The Barber of Seville by Bartlett Sher; and of Tan Dun's new opera The First Emperor directed by Zhang Yimou. All were popular, both with critics and public.
Gelb launched a number of new ventures for the Met, capitalizing on new media technology to distribute Met performances to a wider global audience. This became The Met: Live in HD series, the Met becoming the first performing arts company to offer live high definition broadcasts of its operas to cinemas and other performing arts centres in many countries of the world. The series gained both a Peabody and an Emmy Award. Several digitally-recorded performances are later offered on public television stations and released on DVDs for purchase.
In September 2006, Sirius Satellite Radio (now SiriusXM) launched Metropolitan Opera Radio, broadcasting live performances each week as well as historic performances from the Met's radio archive. The Met also presents free, live audio streaming of performances from its website once a week. Other initiatives launched by Gelb include a commissioning program for new operas; free dress rehearsals for the public; a free live transmission of the opening-night performance onto screens at Times Square and Lincoln Center Plaza; a rush tickets program that offers select orchestra seats for weekday and weekend performances at reduced prices; and the Arnold and Marie Schwartz Gallery Met, a contemporary art exhibition space in the Met lobby that presents new work connected to Met productions by artists that have included John Currin, William Kentridge, Julie Mehretu, Elizabeth Peyton, Julian Schnabel, and Dana Schutz.
Gelb has also asserted the importance of his combining the roles of financial and general management with that of being overall creative director. He has described plans to stage more productions each year but in an era of computer-generated visual effects, possibly no longer needing "tons of scenery" built and retained for each new production. These were among other plans for drawing in new (and younger) audiences without deterring the older opera lovers, the wealth and patronage of some of whom sustains the most lavish privately financed opera house in the world.
During his tenure at the Met, Gelb has spearheaded the production of contemporary works, including the staging of two of John Adams's operas, Doctor Atomic and Nixon in China, with a third, The Death of Klinghoffer, planned for autumn 2014. His other ideas have included an annual "family-oriented" presentation at Christmas time, and collaborations with the Vivian Beaumont Theater of Lincoln Center to develop newer musical works with musicians such as Wynton Marsalis, Rachel Portman and Rufus Wainwright. In January 2007 Gelb announced a commission for a new opera from Osvaldo Golijov, tentatively scheduled for the 2010-2011 season. However, following the death in 2008 of Anthony Minghella who was to have written the libretto, the premiere was postponed to 2018.
Awards and recognitions
Among Gelb's Emmy Award-winning films are Soldiers of Music: Rostropovich Returns to Russia (1991) and Vladimir Horowitz: The Last Romantic (1985), both with Maysles Films. Gelb received a Peabody Award for his four-part television series Marsalis on Music (1995), in which jazz trumpeter Wynton Marsalis introduces young audiences to the full experience of classical music and jazz. Gelb has also won Peabody Awards for the 1986 televised concert Horowitz in Moscow and for the Met's Live in HD series. In 2001, he co-directed and produced a 90-minute documentary entitled Recording The Producers: A Musical Romp with Mel Brooks, about the making of the hit Broadway show's cast album. The film was awarded a Grammy in 2002. Three of the Met's Live in HD productions released on DVD—John Adams's Doctor Atomic, Wagner's Ring cycle, and Thomas Adès's The Tempest (the last two both directed by Robert Lepage)—won consecutive Grammys for best opera recording for the company and for Gelb as executive producer between 2011 and 2013. He also received the Tribeca Disruptive Innovation Award for the Live in HD series in 2011.
TIME magazine named Gelb a 2008 honoree of the Time 100 list of the world's most influential people. In 2010, France honored him as an Officier dans l'Ordre des Arts et des Lettres, and in 2012 he received the Diplomacy Award of the Foreign Policy Association. In 2013, Gelb received the Sanford Prize from the Yale School of Music and was named Chevalier de la Légion d'honneur by the French President.
Gelb has received honorary doctorates from Hamilton College and from the William E. Macaulay Honors College of the City University of New York.
Controversy
Gelb's history at Sony Classical caused concern among critics when he was appointed to take over as General Manager at the Metropolitan Opera. He has responded to fears that he would dilute the Met's artistic standards as he seeks a wider audience for the company. "I think what I'm doing is exactly what the Met engaged me to do, which is build bridges to a broader public. This is not about dumbing down the Met, it's just making it accessible."
Gelb's relationship with the press became strained during the time at the Metropolitan Opera, that his new production of Der Ring des Nibelungen and, by extension his tenure as the company's general manager, received poor reviews. In 2012, radio stadion WQXR-FM rescinded a blog post by critic Olivia Giovetti reportedly after Gelb complained to the station's chief executive. Giovetti's piece opined that the Met under Gelb "bears the mothball-like scent of an oligarchy." In a phone call to the station, Gelb called the piece "awful and nasty." Weeks later, following an equally critical essay about the Met under Gelb by Brian Kellow and a negative review of the Met's new production of The Ring, the magazine Opera News—produced by the Met Opera Guild, a support organization—announced it would no longer review Metropolitan Opera productions. Gelb said the decision was made "in collaboration with the guild". However, due to negative public reaction, the decision was quickly reversed.
In 2014 Gelb and the Met found new controversy with a production of John Adams's opera The Death of Klinghoffer, due to criticism that the work was antisemitic. In response to the controversy Gelb canceled the scheduled worldwide HD video presentation of a performance, but refused demands to cancel the live performances scheduled for October and November 2014.
Personal life
Peter Gelb is the son of Arthur Gelb, former Managing Editor of The New York Times and writer Barbara Gelb.
Gelb is married to the conductor Keri-Lynn Wilson. He has two children from a previous marriage. His eldest, David Gelb, is a director and cinematographer, most known for his documentary Jiro Dreams of Sushi. His younger son, Matthew Gelb, is a film editor based in New York City.
References
Peter Gelb Wikipedia
(Text) CC BY-SA