Peter Camani is a Canadian artist and sculptor who has created an unusual residence, castle, and sculpture garden on an old farm near Burk's Falls, Ontario, Canada, which is most commonly known as Screaming Heads.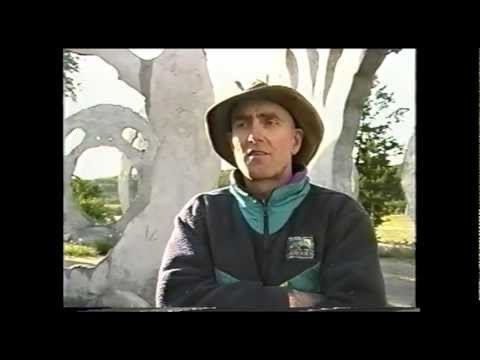 Camani is a retired art teacher (Almaguin Highlands Secondary School in South River, Ontario, Canada), but he is best known for his fantasy castle called "Midlothian Castle," which he has spent over 25 years constructing. Monolith-like sculptures in the shape of giant heads are scattered throughout the property. A two-headed dragon sits atop the chimney and his version of the See/Say/Hear No Evils greet visitors. There are more than a hundred "screaming head" sculptures, each one 20 feet in height. Camani says he built his otherworldly creations as a warning about environmental degradation. With his paintings already hanging in such coveted places as the Vatican and Buckingham Palace, he decided to focus his energy on realizing a vision of significantly larger proportions.
He has collaborative agreements with organizations to have events involving this land, such as the Harvest Festival.
His castle has been featured several times on Canadian television, including the CBC series On The Road Again, Arthur Black's Weird Homes and more. Peter Camani was also the subject of the 1996 documentary Concrete Ambitions, a film which won two awards.
Camani has recently been working on a film of his own devising. With Dallas Boyes as the director, Camani began filming in 2005 and has been continuing with production since. He employs several students from nearby Almaguin Highlands Secondary School to help with acting, props, backdrops, music and taping. There has been no set release date for Camani's film.
A film entitled Witch Way? was filmed in Screaming Heads. The film was never released.
In 2011, Peter's house was featured in the first episode of MTV's Extreme Cribs.