Professor pete carril three car garages and more
Peter Joseph Carril (born July 10, 1930) is an American former basketball coach. He is best known for his time as head coach of Princeton University for 30 years and his use of the 'Princeton offense'. He also coached at Lehigh University and in the NBA as an assistant with the Sacramento Kings.
Contents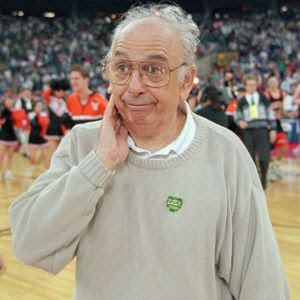 Early years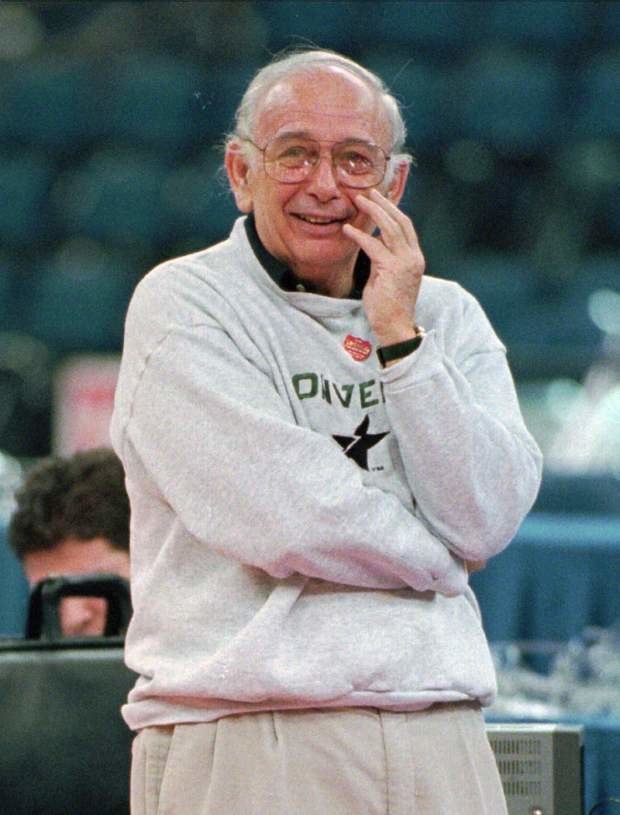 Carril was born in Bethlehem, Pennsylvania, the son of Spanish immigrants of Asturias to the United States. He is a graduate of Liberty High School in Bethlehem, where he was an all-state selection for Pennsylvania in the 1947–48 season. He played collegiate basketball at Lafayette College under Butch Van Breda Kolff. While at Lafayette he became a member of Delta Tau Delta International Fraternity. Following graduation from college in 1952, Carril served in the United States Army; the Korean War was ceasing just when he was ordered to Korea, so Carril served as a public information officer after the war. In 1954, Carril became junior varsity basketball coach and ninth grade Pennsylvania history teacher at Easton High School in Easton, Pennsylvania. In 1958, Carril became varsity coach at Reading High School, where Gary Walters, the former Princeton Athletic Director, and former Princeton point guard, played basketball under him in high school.
College coaching career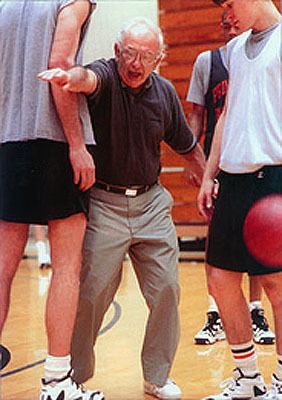 After a year at Lehigh University, Carril moved to Princeton University. In 29 years, he compiled a 514–261 (.663 winning percentage) record. He is also the only coach to win 500 games without the benefit of athletic scholarships for his players. He won or shared 13 Ivy League championships and received 11 NCAA berths and 2 NIT bids. The Tigers won the NIT championship in 1975. Carril was noted for a tenacious defense, as his teams were first in the nation in scoring defense for fourteen of his final 21 seasons, including eight in a row, from 1988–1996. Although he only won three NCAA Tournament games at Princeton, his Tigers were known as a very dangerous early-round NCAA opponent.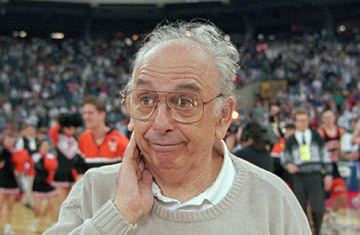 In 1989, Princeton took first-ranked Georgetown down to the wire before losing, 50–49. Had the Tigers won, they would have been the first #16 seed to defeat a #1 seed since the NCAA began seeding the tournament field in 1979. Seven years later, Carril's final collegiate victory was an upset of defending national champions UCLA in the first round of the NCAA tournament in 1996 by a score of 43–41, in what is considered one of the greatest upsets of all time.
The most lasting element of his college coaching legacy is likely to be the increasingly popular Princeton offense, a low-possession offensive system consisting of frequent ball reversal, movement without the ball and back-door cuts which he developed. John Thompson III, a former assistant to Carril, has adopted the Princeton offense at Georgetown and coached the Hoyas to the 2007 Final Four.
Coaching in the NBA
Carril was an assistant coach for the Sacramento Kings of the National Basketball Association for 10 years until his retirement in 2006. When Rick Adelman became Sacramento's head coach before the 1998–1999 season, Carril helped Adelman install the Princeton offense and oversaw the Kings' development into one of the NBA's best, most talented, and most potent offensive teams. With the help of such stars as Vlade Divac, Chris Webber, Peja Stojaković, Doug Christie, and Mike Bibby, (2001–2006), Carril showed that the Princeton offense could function in the NBA. In 2007, he volunteered as a coach to the Washington Wizards. He rejoined the Kings as an assistant for the 2009 season.
Legacy
His career collegiate coaching record, including one season at Lehigh, was 525–273. He was enshrined in both the National Collegiate Basketball Hall of Fame and the Naismith Basketball Hall of Fame in 1997, following his retirement from Princeton.
Personal life
Carril is married to Dolores L. ("Dilly") Halteman. They have a daughter, Lisa, and a son, Peter.
Publications
The Smart Take from the Strong: The Basketball Philosophy of Pete Carril, Pete Carril and Dan White, New York: Simon & Schuster (1997), ISBN 978-0-684-83510-5.
Play to Win: A Profile of Princeton Basketball Coach Pete Carril, Dan White, Prentice-Hall (1978), ISBN 978-0-13-683904-0.
References
Pete Carril Wikipedia
(Text) CC BY-SA